agriportance secures seed funding to replace fossil natural gas with biomethane
December 15, 2022
Münster, 15.12.2022 – Biomethane start-up agriportance raises a seven-figure sum in a seed round from seed investor High-Tech Gründerfonds (HTGF) and business angels. The founding team will use the fresh money to accelerate the product's digitalisation and its launch on the European market.
---
The current energy supply crisis affects the political and ecological climate. More and more people are calling for reforms and innovations because of the skyrocketing oil and gas prices. Thanks to biogas, climate protection and security of supply can be addressed at the same time.
A genuine alternative to natural gas with enormous potential
There are about 9,500 biogas plants in Germany, distributed among various farms, which contribute about 6 % to electricity generation. After 20 years, these plants lose their fixed EEG compensation and now have to find new distribution channels. Processing the biogas and feeding it into the natural gas grid are attractive options. However, key aspects such as the greenhouse gas balance and the commercialisation are still largely unaddressed and are major challenges for the producers. Henning Dicks, Co-founder of agriportance and a farmer himself with close ties to the industry, recognised this situation very early. Together with software engineer Thorsten Rohling, he founded the Münster-based start-up in June 2021. agriportance's product provides the digital infrastructure that enables biogas plants to produce biomethane, a green natural gas alternative.
Biogas producers always approached us with the same two problems: firstly, the complex greenhouse gas balance and secondly, there were many questions about marketing to customers in the energy industry, who often have offices in London, Amsterdam or Paris.

Henning Dicks, Co-founder of agriportance
Funding opens up scaling potential
agriportance aims to automate the processes surrounding the complex certification of biomethane. The company is pursuing the vision of a flourishing European biomethane market. To make this possible and to gain the necessary momentum, the young company has secured seven-digit fresh capital in a seed round from HTGF and business angels. Among the investors is once again the business angel Ingo Hoff from the Münster region
Biomethane is an important pillar for the energy transition. agriportance convinced us with a quickly achieved product-market fit and a strong revenue growth in 2021 and 2022. Moreover, the team stands out with relevant industry experience and meets the current 'zeitgeist' with their solution.

Christian Arndt, Senior Investment Manager at High-Tech Gründerfonds
With the financing, agriportance aims to further develop the product and to expand internationally. From currently 11 employees, the team wants to grow to 20 in the next months. In its recruitment efforts, the young company pays particular attention to industry expertise and strong IT skills.
With the fresh capital, we can strengthen our mission to replace a significant share of fossil natural gas in Europe with biomethane and thereby accelerate the decarbonisation of the energy sector.

Henning Dicks, Co-founder of agriportance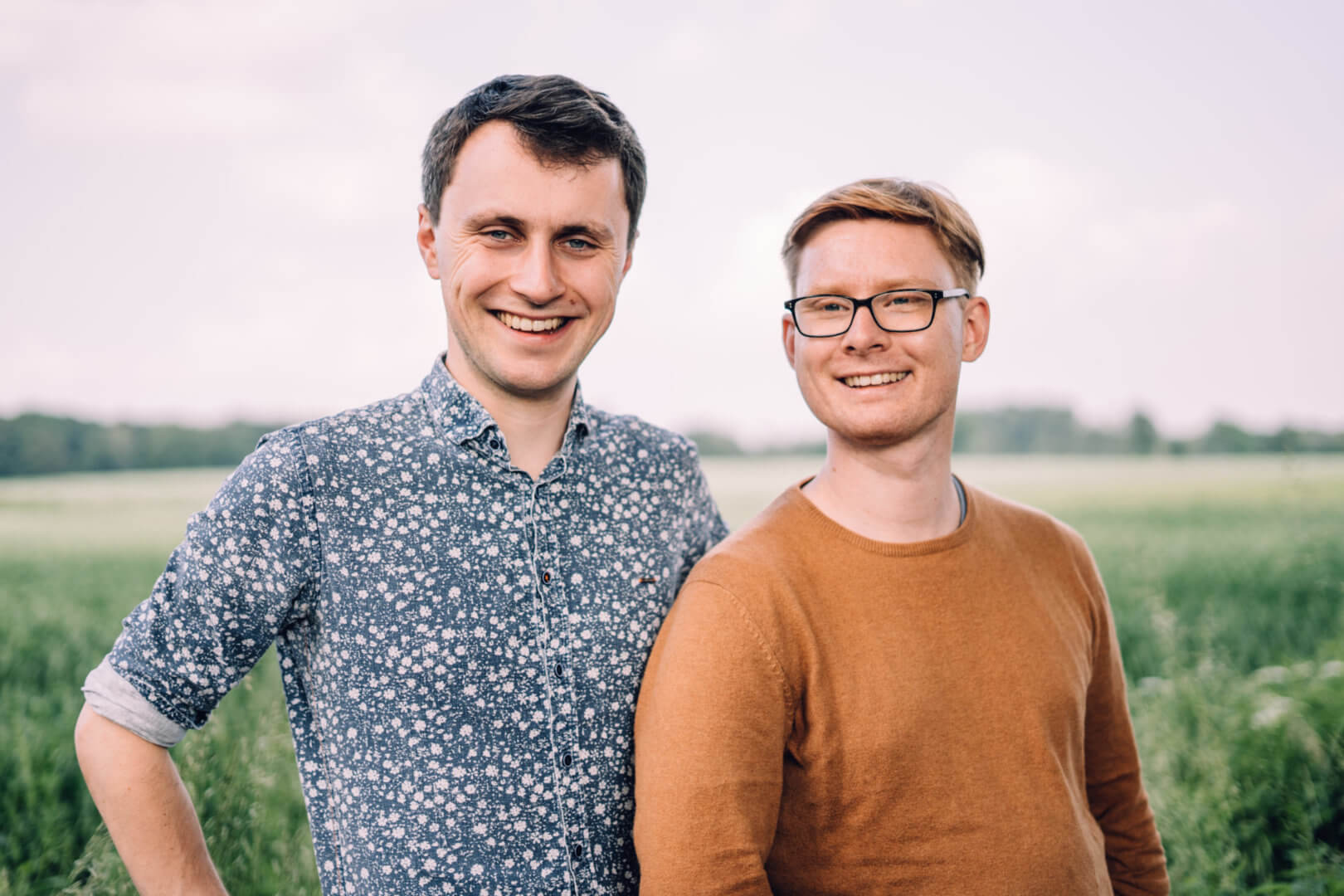 ---
About agriportance
agriportance is a Münster-based biomethane start-up that specialises in monitoring sustainability certification and buying and selling biomethane. Using greenhouse gas software, producers can create their carbon footprint on a monthly basis according to the strict requirements of the Renewable Energy Directive (RED). In addition, the software provides mass balances and enables secure and easy document storage and preparation. In a fair and efficient matchmaking process, agriportance brings producers and buyers of biomethane together, usually for a period of 7 years. The founding team around Henning Dicks and Thorsten Rohling, together with currently 10 employees and a large number of customers, has been pursuing its vision of displacing heavy oil, diesel and natural gas from shipping and heavy goods transport with the green alternative biomethane since 2021.
About High-Tech Gründerfonds
The seed investor High-Tech Gründerfonds (HTGF) finances tech start-ups with growth potential and has supported over 680 start-ups since 2005. With the launch of its fourth fund, HTGF now has over 1.3 billion euros under management. Its team of experienced investment managers and start-up experts support young companies with expertise, entrepreneurial spirit and passion. HTGF's focus is on high-tech start-ups in the fields of digital tech, industrial tech, life sciences, chemistry and related business areas. To date, external investors have injected more than 4 billion euros of capital into the HTGF portfolio via more than 1,900 follow-on financing rounds. In addition, HTGF has already successfully sold shares in more than 160 companies.
Fund investors in this public-private partnership include the German Federal Ministry for Economic Affairs and Climate Action, KfW Capital and the Fraunhofer-Gesellschaft along with over 40 companies from a wide range of industries.
Media contact
High-Tech Gründerfonds Management GmbH
Stefanie Grüter, Partner Communications & Relations
T.: +49 228 – 82300 – 188
s.grueter@htgf.de
Investor contact
High-Tech Gründerfonds Management GmbH
Christian Arndt, Senior Investment Manager
T.: +49 – (0) 228 – 82300 – 171
c.arndt@htgf.de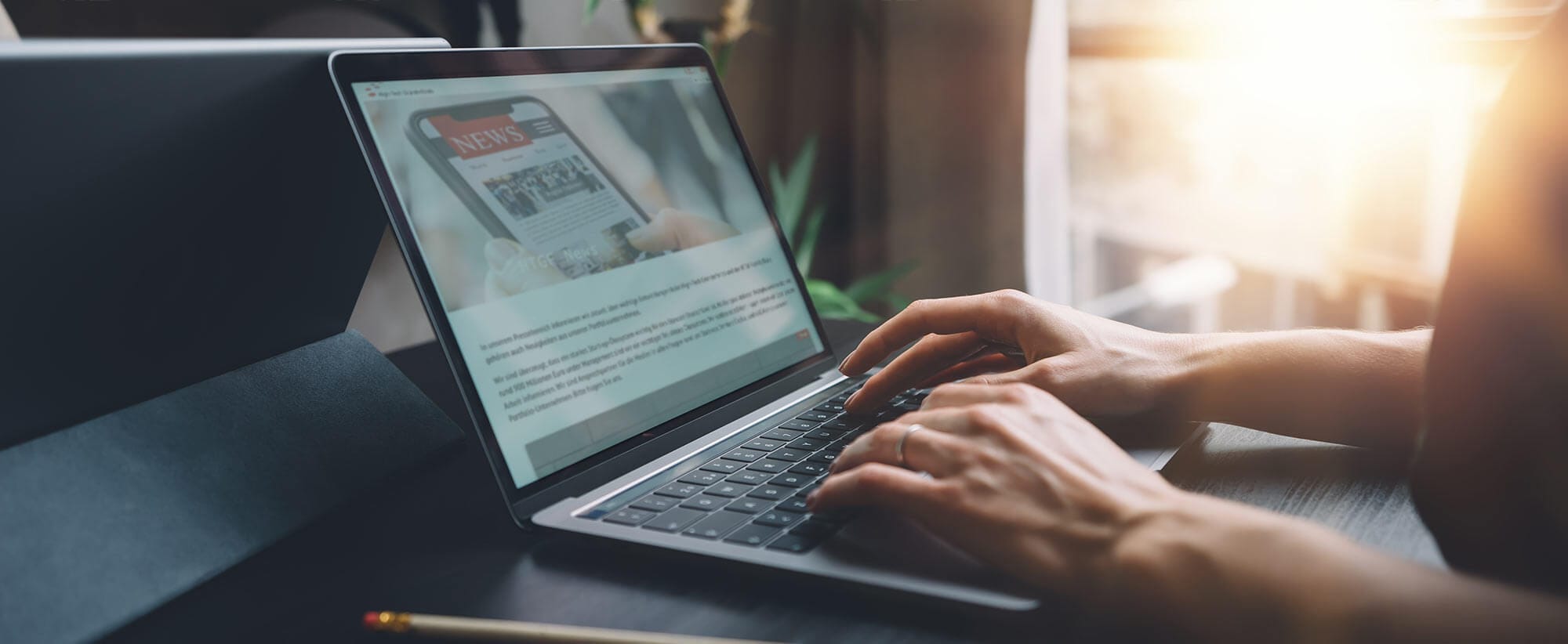 Stay up to date
Subscribe now and receive the latest press releases on investments and other news from High-Tech Gründerfonds. We inform you about important developments at HTGF and provide you with interesting news from our portfolio. Whether it's a successful exit, a new exciting investment or HR news – you'll be the first to know!