YOND, the innovative Gym Operating System, secures pre-seed funding from HTGF
August 2, 2023
FitTech start-up from Wiesbaden successfully closes pre-seed financing round with High-Tech Gründerfonds (HTGF).
Innovative Gym Operating System enables gym club chains to scale their business model.
The fresh capital will boost the young company's innovation and growth.
---
Wiesbaden, Germany, 2 August 2023 – YOND, the emerging FitTech start-up with its innovative Gym Operating System, has received pre-seed funding from HTGF. The mission of the YOND team, led by founders Serge Reit and Nicolas Kübler, is to enable gym club chains to scale their business model. To do this, the company has developed a radically open cloud platform that automates key operational processes while strictly adhering to regulatory requirements.
The business model of gym club chains cannot yet be scaled without significantly increasing operating expenses due to the lack of digitalisation of core business processes. As a result, staff are dealing with time-consuming tasks instead of focusing on improving customer service and operations. Internal research with discount chains shows that at least 70% of customer support inquiries could be resolved through self-service offering. Although hybrid app providers attempt to deliver self-service, closed member management software result in the fragmentation of the customer experience across a variety of third-party app.
We provide our customers with unrestricted access to all our APIs enabling to create the most remarkable customer experience and cooperate with their partners in a data-driven way. And of course, we are compliant-by-design! Our unique approach opens up entirely new opportunities for the industry.

Serge Reit, co-founder and CEO of YOND.
YOND offers a comprehensive solution for member management, receivables management and business analytics, complemented by a Customer Self-Service. The company collaborates with leading industry partners to enable seamless integration with devices, systems and platforms.
As a tech company, we are driven by innovation and our platform is highly scalable. With our state-of-the-art and proven tech stack, we can quickly and efficiently address our customers' current and future challenges, giving them a clear competitive edge!

Nicolas Kübler, co-founder and CTO of YOND
We at HTGF see YOND as a great opportunity to establish an open and modern cloud software in the fitness industry. It's not only the positive feedback from customers and market participants, but also the strong and complementary co-founders Serge and Nicolas convinced us to invest in YOND.

Max Bergmann, Investment Manager at HTGF
About YOND
The Gym Operating System YOND was founded in 2022 by Serge Reit and Nicolas Kübler. The team develops a digital platform with innovative features and seamless integrations to scale the business model of fitness chains.
Media contact
YOND GmbH
Serge Reit
press@getyond.com
About High-Tech Gründerfonds
The seed investor High-Tech Gründerfonds (HTGF) finances tech start-ups with growth potential and has supported more than 700 start-ups since 2005. With the launch of its fourth fund, HTGF now has about 1.4 billion euros under management. Its team of experienced investment managers and start-up experts support young companies with expertise, entrepreneurial spirit and passion. HTGF's focus is on high-tech start-ups in the fields of digital tech, industrial tech, life sciences, chemistry and related business areas. To date, external investors have injected about 5 billion euros of capital into the HTGF portfolio via more than 2,000 follow-on financing rounds. In addition, HTGF has already successfully sold shares in more than 170 companies.
Fund investors in this public-private partnership include the German Federal Ministry for Economic Affairs and Climate Action, KfW Capital and 45 companies from a wide range of industries.
Media contact
High-Tech Gründerfonds Management GmbH
Tobias Jacob, Senior Marketing & Communications Manager
T.: +49 228 – 82300 – 121
t.jacob@htgf.de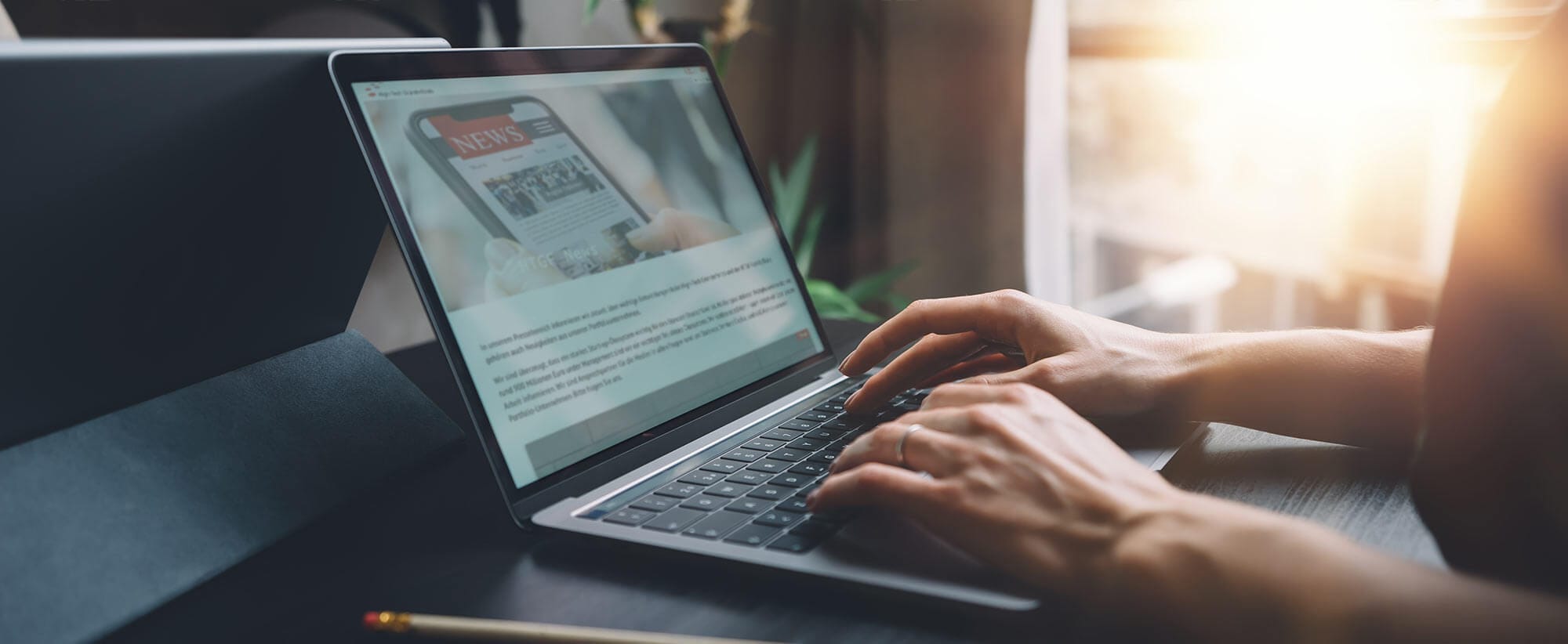 Stay up to date
Subscribe now and receive the latest press releases on investments and other news from High-Tech Gründerfonds. We inform you about important developments at HTGF and provide you with interesting news from our portfolio. Whether it's a successful exit, a new exciting investment or HR news – you'll be the first to know!