Notch raises €1.1m to redefine the B2B SaaS buying journey
June 26, 2023
Hamburg, 26. Juni 2023 – Notch, a Hamburg-based start-up, today announced a €1.1 million pre-seed funding round led by investors including HTGF, WestTech Ventures, APX, and several prominent angel investors like Oliver Manojlovic (VP Sales at Personio), Sebastian Johnston (Founding Partner La Famiglia), Sebastian Haas (Co-Founder of Talen.One), Christoph Zöller (Co-Founder of Instaffo), Zou Yang (Co-Founder of GoTiger), Elias Russezki (Co-Founder of deltamethod), Alexander Eitner (Co-Founder of MILES).
---
Launched by co-founders Viktor Kessler, Alex Sandau, Devin Lemcke, and Tim Dethlefsen, Notch builds a software for revenue teams to simplify the B2B buying experience by consolidating all elements of the B2B sales process into one collaborative and white-labelled workspace.
As SaaS has matured and B2B SaaS sales have become complicated, revenue teams are forced to use many separate tools to manage the entire buyer collaboration and communication. This often involves endless email threads, attachments along with follow-up calls. This setup is a recipe for frustration for both sellers and buyers because key conversations and next steps are not in one place, and important next steps can easily slip through the cracks amidst endless threads and scattered documents.
In a world where email inboxes are always full and competition increases, sales teams are forced to differentiate not only with the product they offer but also with the way they sell. Emails with attachments no longer achieve this; moreover, they lead to a less-than-optimal experience for your buyer and lost opportunities. To illustrate this, ask any customer-facing team about their biggest pains; they'll likely mention alignment with the buying team, managing client admin, and determining their buyers level of engagement

Viktor Kessler, Co-Founder of Notch
This is where Notch comes in. Notch is designed to simplify the buying and onboarding experience by bringing all elements of the deal together in a consolidated shared space. This fosters seamless buyer-seller interactions from the initial demo to complete onboarding.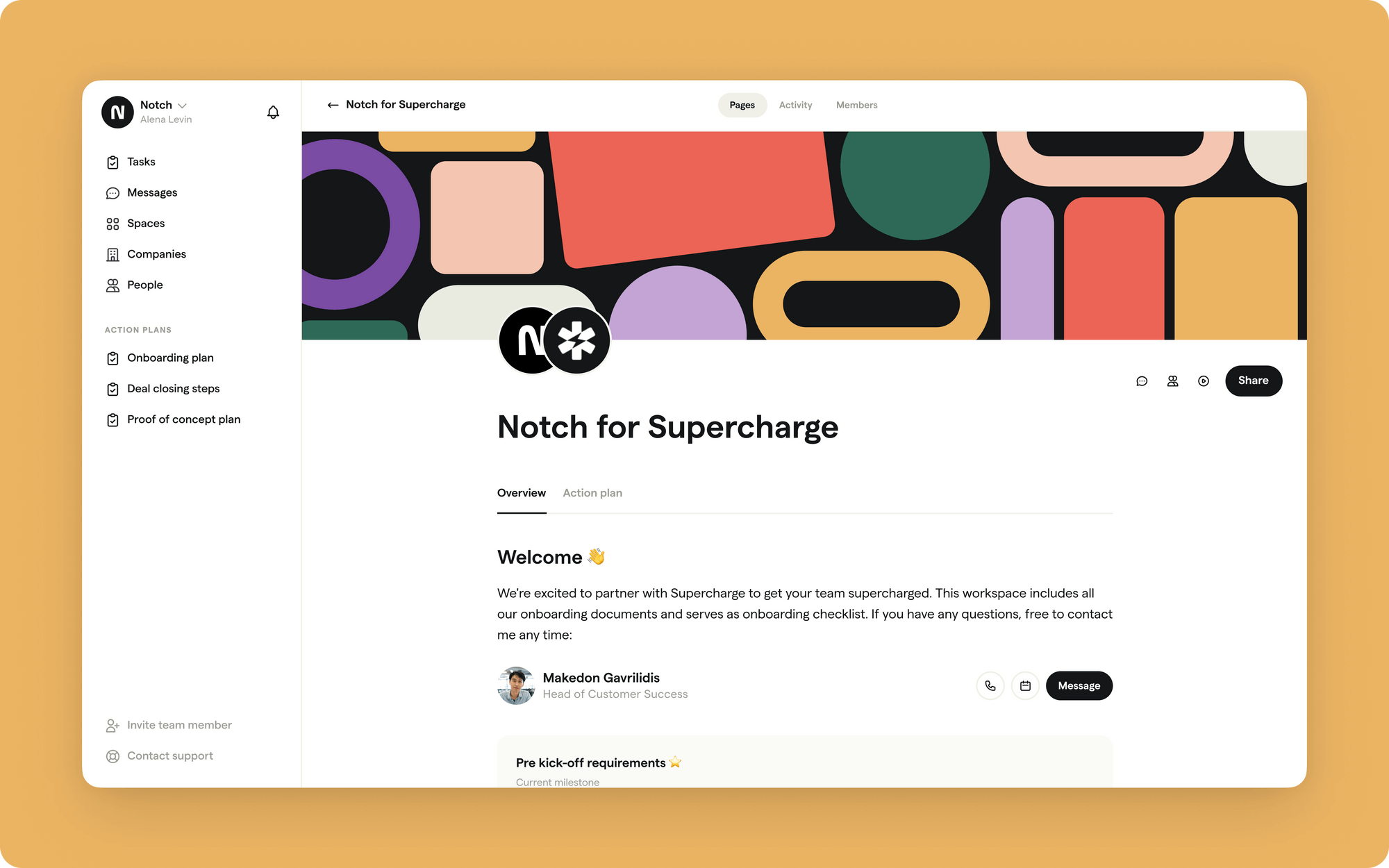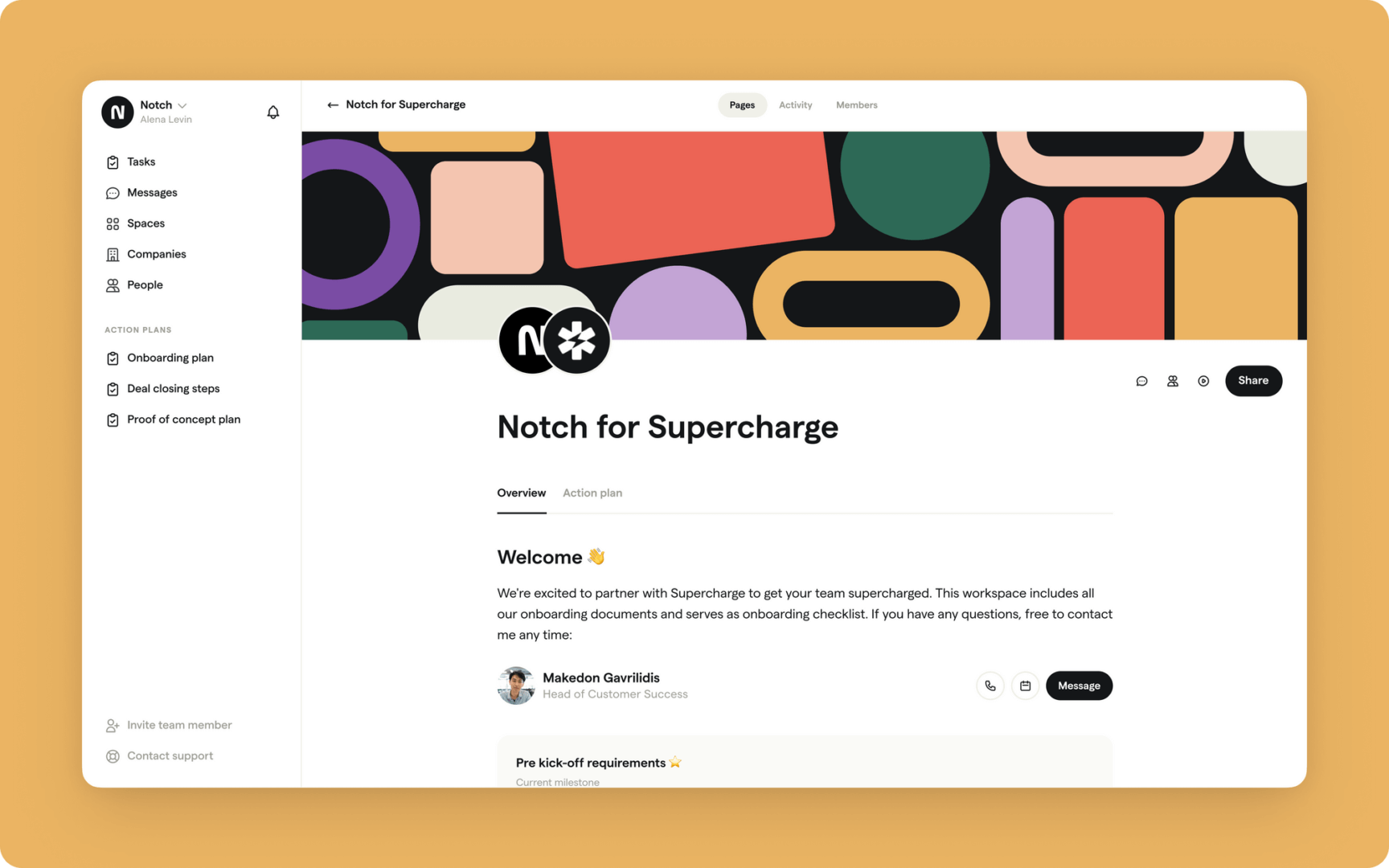 At the heart of the Notch experience is a modular, white-labelled workspace that enables revenue teams to collaborate with buyers on the deal, reducing the need for multiple tools and minimizing email clutter. Inspired by next-generation productivity tools like Notion – Notch provides building blocks to consolidate and bridge the gap between buyers and sellers.
Think of Notch like Notion but ultimately dedicated to covering all steps of the buying journey and integrated into your sales tech stack.

Tim Dethlefsen, Co-Founder of Notch
Ultimately, our goal is simple: Notch wants to make B2B buying and onboarding easy and friendly by enabling collaboration between buyers and sellers. Instead of juggling emails and multiple tools we believe there should be one place where buyers and sellers can align on the goals and make the next steps crystal clear, making the buying process smoother and more tied.

Viktor Kessler, Co-Founder of Notch
As B2B buyer expectations evolve, delivering a seamless purchasing process grows both in importance and complexity. At HTGF, we believe Notch can become the go-to software for buyer-seller collaboration.

Kilian von Berlichingen, Senior Investment Manager at HTGF
Notch is now accessible for a 14-day free trial and offers concierge onboarding to the first teams that register now, in which they set up your process from scratch with best practices from the best growth companies. If you love Notion, Notch is the tool you've always wanted for your sales process and you can register here for a free trial.
About Notch
Notch is a modular workspace for buyer-seller collaboration, designed to simplify b2b sales from the first demo to customers' success by bringing all elements of the sales process into one buyer-facing workspace. Notch was founded in 2021 by Viktor Kessler, Tim Dethlefsen, Devin Lemcke and Alex Sandau. Notch is a remote-first company, with most team members working from Hamburg or Berlin and others working in Italy, Hungary among other locations.
About High-Tech Gründerfonds
The seed investor High-Tech Gründerfonds (HTGF) finances tech start-ups with growth potential and has supported more than 700 start-ups since 2005. With the launch of its fourth fund, HTGF now has about 1.4 billion euros under management. Its team of experienced investment managers and start-up experts support young companies with expertise, entrepreneurial spirit and passion. HTGF's focus is on high-tech start-ups in the fields of digital tech, industrial tech, life sciences, chemistry and related business areas. To date, external investors have injected more than 4.5 billion euros of capital into the HTGF portfolio via more than 2,000 follow-on financing rounds. In addition, HTGF has already successfully sold shares in more than 160 companies.
Fund investors in this public-private partnership include the German Federal Ministry for Economic Affairs and Climate Action, KfW Capital and 45 companies from a wide range of industries.
Media contact
High-Tech Gründerfonds Management GmbH
Tobias Jacob, Senior Marketing & Communications Manager
T.: +49 228 – 82300 – 121
t.jacob@htgf.de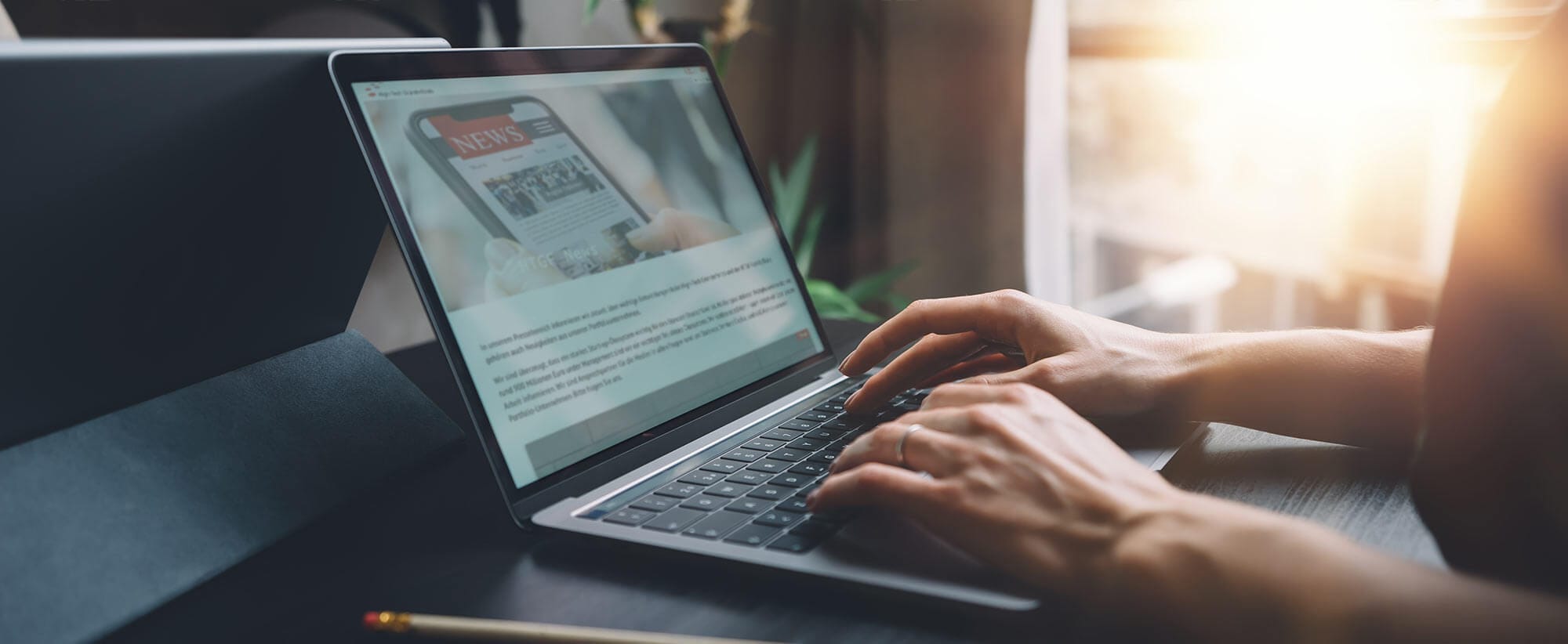 Stay up to date
Subscribe now and receive the latest press releases on investments and other news from High-Tech Gründerfonds. We inform you about important developments at HTGF and provide you with interesting news from our portfolio. Whether it's a successful exit, a new exciting investment or HR news – you'll be the first to know!