HTGF portfolio company REBELLE acquires its competitor, Glamloop
August 27, 2014
Hamburg start-up consolidates market leadership in Germany
REBELLE, the website for second-hand designer fashion, has acquired its direct competitor, Glamloop. In a cash transaction, the Hamburg start-up operating as StyleRemains GmbH has purchased a 100 percent stake in ATK Shopping Solutions GmbH which operates the Glamloop website. This has consolidated REBELLE`s position as the German market leader. Glamloop's activities will be incorporated into the REBELLE brand and website. This will significantly increase the number of articles and the range of services offered to the customers of both companies.
Acquisition leads to market consolidation in Germany
 "REBELLE and Glamloop have created a new means of selling second-hand designer fashion via the internet. By acquiring Glamloop, we're consolidating our position as the leading supplier in this segment. We're also gaining new customers and many exclusive designer items for our website. We're very much looking forward to working closely with the founders of Glamloop during the integration," said Cécile Gaulke, Founder and Managing Director of REBELLE.
The two Glamloop founders, Alexandra Podeanu and Kiana Mardi, said of the acquisition: "We've successfully and very rapidly established Glamloop with the utmost commitment. By integrating our website into REBELLE, we can offer our customers a wider choice and better service in the future." Glamloop was launched in August 2013 and funded by investments from Capnamic Ventures, OP Ventures and Holtzbrinck Ventures.
REBELLE continues to grow
 Following the integration of Glamloop, REBELLE intends to focus on internationalisation in attractive European markets outside of Germany. It already offers international deliveries to 25 countries. Due to growing demand, REBELLE has expanded its office and warehouse space in Hamburg to around 1,000 m2. The Hamburg company now employs over 30 people. REBELLE was jointly founded in March 2013 by Cécile Gaulke, Max Laurent Schönemann and the Hamburg company builder, Hanse Ventures, and launched at the end of August 2013. In March this year, REBELLE secured a mid-seven-figure investment from High-Tech Gründerfonds, HCS Beteiligungsgesellschaft mbH, and others, in a second financing round.
About REBELLE
REBELLE was launched in August 2013 as a website for second-hand designer fashion, and offers luxury and high-end fashion and accessories. Sellers can post and market their used designer wear on the REBELLE website. REBELLE's concierge service also provides sellers with an all-inclusive service and implements the entire sales process: from the creation of professional text and image materials to delivery. A team of experts assesses the quality and authenticity of the items, giving buyers a secure shopping experience. REBELLE is operated by StyleRemains GmbH, which was jointly founded by Cécile Gaulke, Max Schönemann and Hamburg-based company builder Hanse Ventures in spring 2013. The young team of around twenty employees is based in Hamburg's Speicherstadt. Its Managing Directors are Sophie-Cécile Gaulke and Max Laurent Schönemann.
Contact:
Sandra Hartwig
Public Relations Manager
Tel.: +49 (0) 40 30 70 19 18
Fax: +49 (0) 40 30 70 19 29
presse@rebelle.de
www.rebelle.de
About High-Tech Gruenderfonds
High-Tech Gruenderfonds invests in young, high potential high-tech start-ups. The seed financing provided is designed to enable start-ups to take an idea through prototyping and to market launch. Typically, High-Tech Gruenderfonds invests EUR 500,000 in the seed stage, with the potential for up to a total of EUR 2 million per portfolio company in follow-on financing. Investors in this public/private partnership include the Federal Ministry of Economics and Energy, the KfW Banking Group, as well as strategic corporate investors including ALTANA, BASF, Bayer, B. Braun, Robert Bosch, CEWE, Daimler, Deutsche Post DHL, Deutsche Telekom, Evonik, Lanxess, media + more venture Beteiligungs GmbH & Co. KG, METRO, Qiagen, RWE Innogy, SAP, Tengelmann and Carl Zeiss. High-Tech Gruenderfonds has about EUR 576 million under management in two funds (EUR 272 million HTGF I, EUR 304 million HTGF II).
Contact:
High-Tech Gruenderfonds Management GmbH
Marvin Andrä
Schlegelstrasse 2
53113 Bonn
Phone: +49 (228) 823 001-00
Fax: +49 (228) 823 000-50
info@htgf.de
www.high-tech-gruenderfonds.de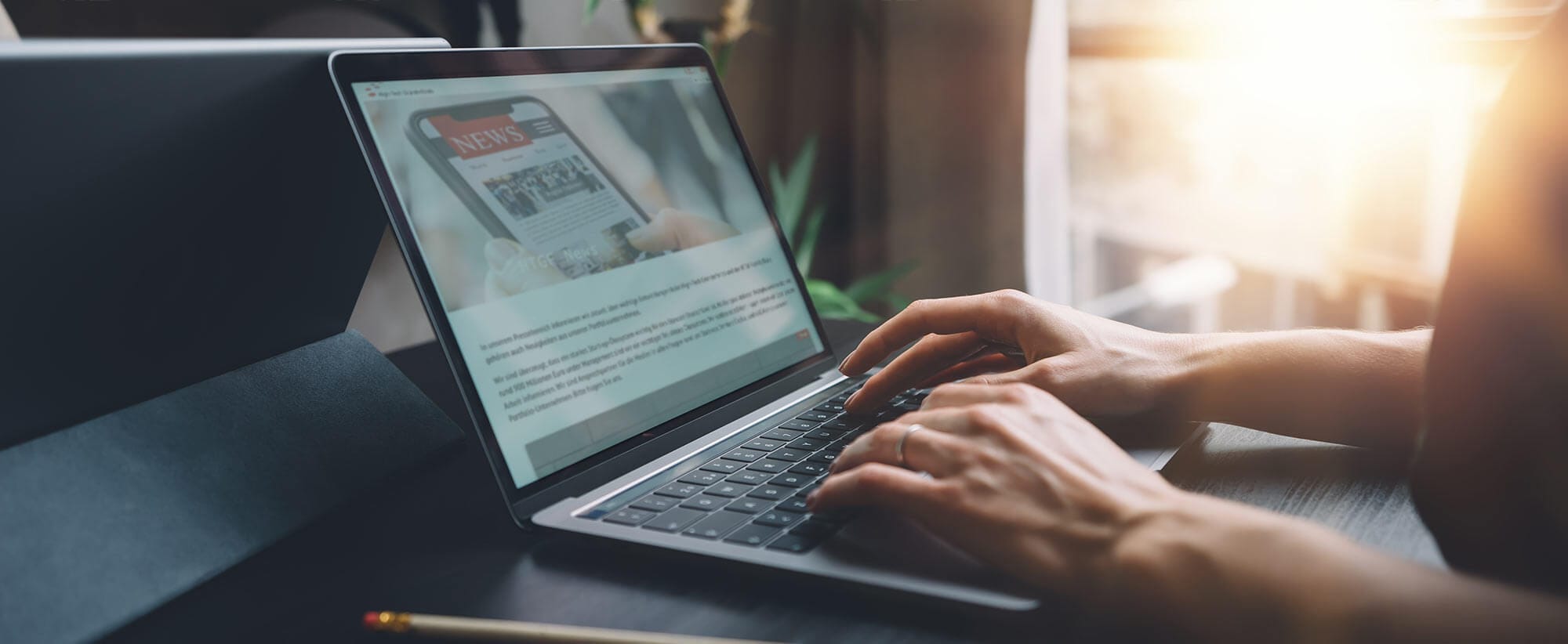 Stay up to date
Subscribe now and receive the latest press releases on investments and other news from High-Tech Gründerfonds. We inform you about important developments at HTGF and provide you with interesting news from our portfolio. Whether it's a successful exit, a new exciting investment or HR news – you'll be the first to know!