EWE takes up stake in Solandeo
June 4, 2021
Partnership aims at developing digital business models for the energy sector.
Oldenburg, 04 June 2021 – Oldenburg-based energy and telecommunications company EWE AG is to become a new minority shareholder in Berlin technology firm Solandeo and is the second energy company after TWL AG, Ludwigshafen on the Rhine, to acquire shares in Solandeo. Solandeo GmbH is a specialist in smart metering solutions as well as in intelligent forecast and analysis products. Individual forecasts for efficient energy management are created on the basis of artificial intelligence and innovative solutions for the collection and provision of data.
Through its investment, EWE is looking to support Solandeo in placing its digital business models and value-added services on the market. This will help to successfully close the gap between the exploitation of data points and the development of digital business models.
A pioneering and carbon-neutral energy supply requires digital infrastructure. Solandeo has impressed us with its expertise in the collection, preparation, and analysis of data as well as in the creation of forecast models. We believe Solandeo has great potential for growth, creating digital products and added value on the basis of smart meter data.

EWE Chief Technical Officer Dr. Urban Keussen
Our aim is to establish Solandeo as the leading provider of digital infrastructure services for the energy and data transition by 2025. EWE's investment will support us on this journey. Beyond its role as an investor, we also see EWE as a highly competent partner that will help us to expand our services for energy suppliers.

Friedrich Rojahn, CEO of Solandeo
With EWE's investment, Solandeo now has a strong and experienced partner at its side that will help to drive the digitalisation of the energy transition.

Klaus Lehmann, Partner at High-Tech Gründerfonds
Contact between the two companies was established through the network of seed investor High-Tech Gründerfonds. EWE has been active as a fund investor since 2017; Solandeo has been part of its portfolio since 2015.
Media contact
Katharina Schütz
Tel.: 0441 4805–1817
Fax: 0441 4805–1895
Email: Katharina.Schuetz@ewe.de

EWE AG
Tirpitzstraße 39
26122 Oldenburg
About EWE AG
EWE is an innovative service provider active in the business areas of energy, telecommunications and information technology. With over 9,100 employees and sales of EUR 5.6 billion in 2020, EWE is one of the largest utility companies in Germany. The company, based in Oldenburg, Lower Saxony, is primarily owned by the local government. It provides electricity to around 1.4 million customers in northwest Germany, Brandenburg and on the island of Rügen, as well as parts of Poland, and supplies natural gas to almost 0.7 million customers. It also provides approximately 0.7 million customers with telecommunications services. EWE plays a pioneering role in the areas of climate protection and digital participation. To this end, the Group will invest over one billion euros in the expansion of the fibre-optic infrastructure in the coming years and four billion euros in the erection of new wind turbines. It is also a leader in the development of hydrogen infrastructure.
More information on EWE can be found at www.ewe.com.
About Solandeo
As a leading independent smart meter operator, Solandeo serves thousands of meters across Germany. Solandeo's partners and customers benefit from value-added services including real time data and site-specific forecasts enabled by artificial intelligence. In particular, Solandeo serves several gigawatts of renewable energy assets of any type and size – from household PV to offshore wind.
About High-Tech Gründerfonds
High-Tech Gründerfonds (HTGF) is a seed investor that finances high-potential, tech-driven start-ups. With around EUR 900 million in total investment volume across three funds and an international network of partners, HTGF has already helped forge more than 600 start-ups since 2005. Driven by their expertise, entrepreneurial spirit and passion, its team of experienced investment managers and startup experts help guide the development of young companies. HTGF's focus is on high-tech start-ups in the fields of digital tech, industrial technology, life sciences, chemistry and related business areas. To date, external investors have injected more than EUR 3 billion into the HTGF portfolio via more than 1,700 follow-on financing rounds. HTGF has also successfully sold interests in more than 120 companies.
Investors in the public-private partnership include the Federal Ministry of Economics and Energy, KfW Capital, the Fraunhofer-Gesellschaft and 32 companies. The Fund Investors
Media Contact
High-Tech Gründerfonds Management GmbH
Stefanie Grüter, Head of Marketing & Communications
T.: +49 228 82300 188
s.grueter@htgf.de
Investor Contact
High-Tech Gründerfonds Management GmbH
Klaus Lehmann, Partner
T.: +49 228 82300 115
k.lehmann@htgf.de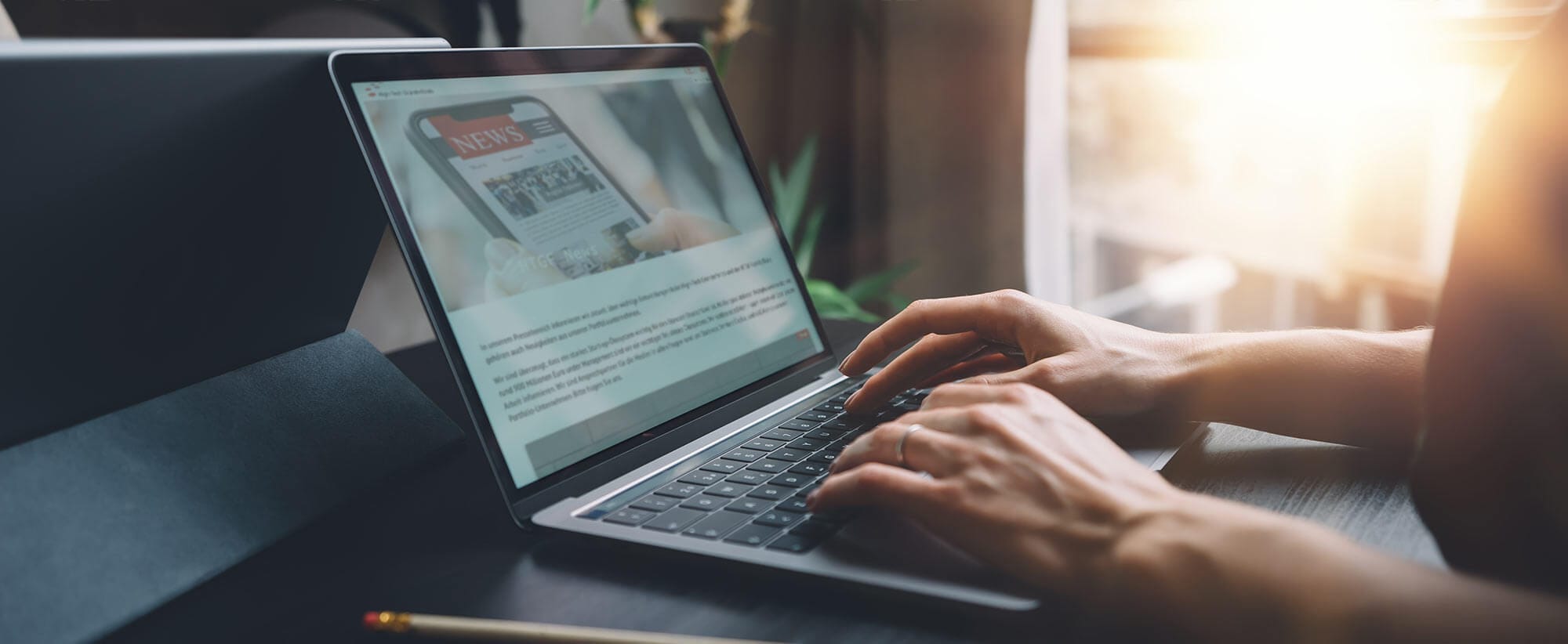 Stay up to date
Subscribe now and receive the latest press releases on investments and other news from High-Tech Gründerfonds. We inform you about important developments at HTGF and provide you with interesting news from our portfolio. Whether it's a successful exit, a new exciting investment or HR news – you'll be the first to know!