"A strong signal, especially for start-ups"
High-Tech Gründerfonds is launching its fourth fund, HTGF IV, which has secured over €400 million in commitments at first closing. That makes it the seed investor's biggest fund to date. Dr. Robert Habeck, Germany's Federal Minister for Economic Affairs and Climate Action, recently announced the first closing of the fund at the HTGF Family Day. In this interview, HTGF Managing Directors Alex von Frankenberg and Guido Schlitzer talk about HTGF's successful fundraising efforts and explore the prospects that start-ups face.
---
Alex, Guido, another Family Day in Bonn at long last. It was about time, right?
Alex: I've done the maths: Exactly 1,112 days had passed between the last Family Day before Covid and Family Day 2022. It was absolutely fantastic to be able to meet up again. And with some 1,000 people in attendance, we once again had some great exchanges.
Guido: There was a really good atmosphere. People felt relaxed. We were delighted to be able to bring the HTGF family back together. And that family includes fund investors, network partners, venture capital colleagues, and current portfolio companies, as well as entrepreneurs who already have an exit behind them.
And then on top of that there was also some good news to share on HTGF IV. Economy minister Dr. Robert Habeck announced the first closing of the fund in his video message, explaining that Germany needs start-ups to drive the transformation through their business ideas. 
Alex: He's spot on! Innovation and technology are vital when it comes to tackling the challenges of our time, and start-ups are among the innovation drivers.
Guido: We've made over 670 seed investments in the 17 years that HTGF has been around. We've therefore amassed a great deal of experience and we see the potential. Our new fund sends out a strong signal, especially for start-ups.
Before going into what start-ups can expect from the new fund, let's first take a quick look back at the fundraising. The fund's investors include the German Ministry for Economic Affairs and Climate Action and KfW Capital, along with 40 companies. Second closing will take place before the end of the year. Who's on board?
Guido: It's mainly the "Mittelstand", so medium-sized companies, as well as a number of big companies and family offices.
Alex: Almost every industry is represented, and we're really pleased to see such a wide range of sectors on board: software, mechanical engineering, medical technology, pharmaceuticals, chemicals, banking and much more. The insurance industry is the only one missing.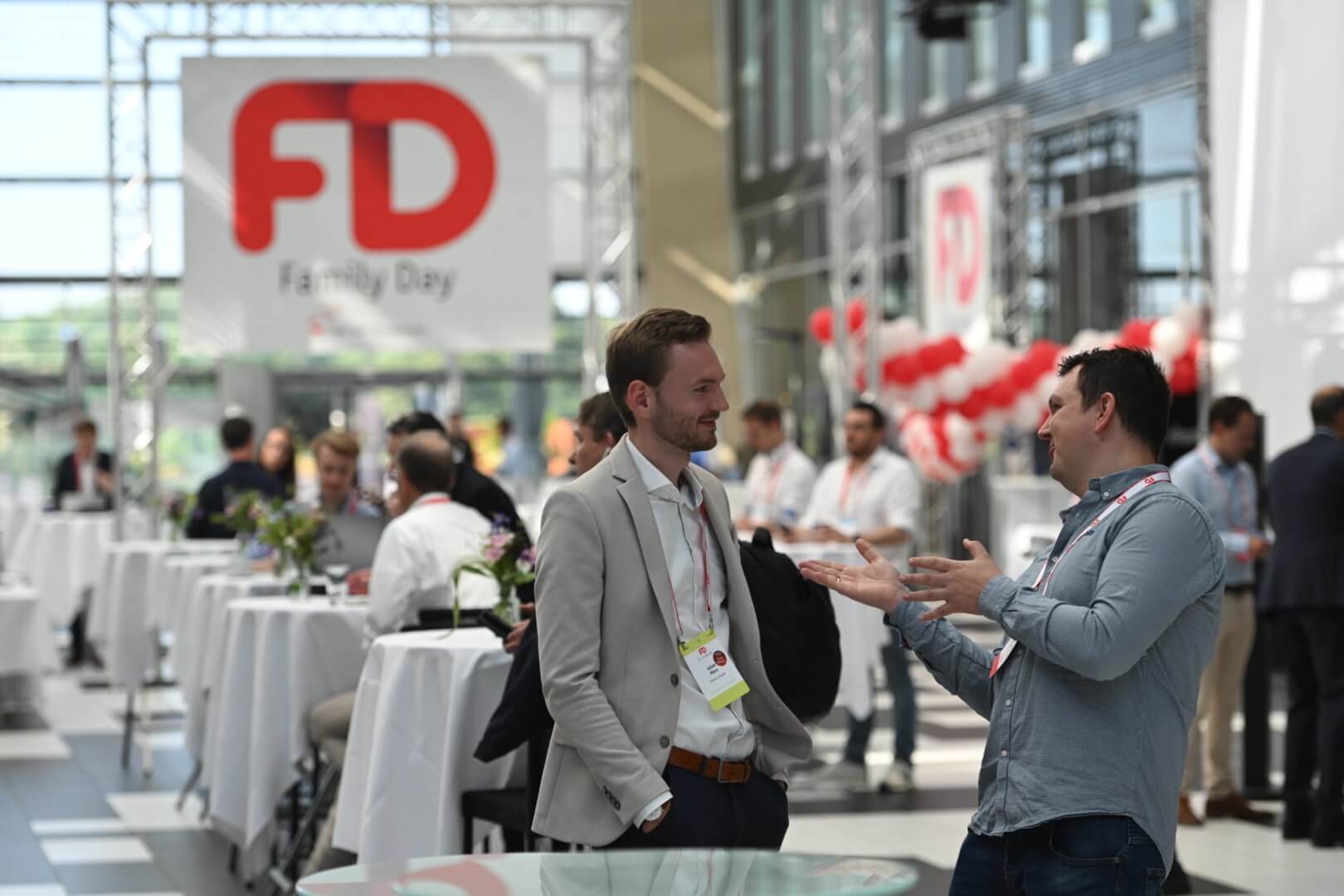 So does that mean an insurer could still register as a fund investor?
Alex: They certainly can, although second closing will take place before the end of the year. The high level of demand and interest, especially from the "Mittelstand", surpassed our expectations. We've got experienced firms on board – the oldest one was formed way back in 1756. The youngest fund investor was established in 2008, which actually makes it younger than HTGF itself.
Guido: We also see ourselves as a platform that connects start-ups with experienced companies. And we know that this strengthens the innovation capabilities of all sides in the long term. We thus hope to make an important contribution to bolstering both Germany and Europe as business hubs.
Since you talked about expectations being exceeded: You had €319.5 million in your third fund after second closing. Whereas this time you've already surpassed €400 million in commitments. Is that what you were expecting?
Alex: We had been targeting such an outcome. The feedback we received was very good. One of our fund investors came on board straight after we approached them, the very same day, while another had been watching us for 12 years and then decided that now was the time to get involved. Both very pleasing, just like the great deal of interest overall. It illustrates the confidence that others have in our work.
What was special about the fundraising?
Alex: This time we set about the fundraising on a very broad footing. The whole team was involved. So especially at the start, we invested a lot of time in enabling and supporting all members of the team. This great achievement is down to the entire HTGF team.
Guido: There came a point where we had the momentum, and things then just moved forward on their own. The final phase was obviously full on. A lot of interest is shown during fundraising, but the final commitments and documents don't come in until the last five weeks. And then you've got to clear up any final questions. But then it was clear that things would work out.
What can start-ups expect from the fourth fund?
Guido: We will continue to invest in all important areas – digital tech, industrial tech, life sciences and chemicals. A growing number of complex, highly innovative topics are emerging, especially at universities and research institutions – whether it be in the fields of quantum computing, fintech, blockchain, pharmaceuticals or deeptech, to name but a few. I'm sure we'll see some additional focal areas in these fields.
The economy currently finds itself in a challenging environment: Inflation, rising interest rates, stock market correction, especially in tech, and on top of that geopolitical issues and war. And despite all that, HTGF is continuing to invest, right?
Alex: You bet. The overall situation has changed completely over the past six months. The standard reflex from purely private investors is usually to scale back investment. But not us – we will keep investing in around 40 start-ups per year. HTGF was founded after the dot-com bubble burst, and we invested. We continued to invest after the financial crisis, in the late noughties, and also during Covid. HTGF is a stable anchor.
Guido: Nobody knows how things will pan out. At the moment it doesn't look like we'll see a crash like the one after the dot-com bubble burst. Today, we're in a completely different place in the venture capital arena and in the start-up ecosystem. Our fundraising is a good sign: We've got more money available for start-ups.
What do you mean exactly?
Guido: To date, we've been investing around €630,000 per start-up on average in the first step. With HTGV IV we can certainly up that average figure, to between €800,000 and €1 million. So far, we've been able to invest up to €3 million per start-up, but moving forward we'll be able to push that up to €5 million in isolated cases. The highly successful fundraising simply gives us more room for manoeuvre.
What's your most important message for anyone considering founding a start-up at this particular point in time?
Alex: Entrepreneurs with conviction are not put off by any crises. Lots of successful companies were founded during difficult periods: SAP and Microsoft after the oil crisis in the 1970s, Facebook in the noughties after the dot-com boom had come to an end. That's why our message is as follows: Don't be put off – start a company anyway. We'll be waiting in the wings as a reliable investor and partner.