First "green IPO" – Rebelle, the online marketplace for second-hand designer fashion, goes public: Huge success for HTGF
February 25, 2022
The IPO of Rebelle on the Nasdaq First North Growth Market in Stockholm is the first stock market flotation with a Nasdaq Green Equity Designation in the global Nasdaq system.
High-Tech Gründerfonds has held a stake in the company since October 2013, just a few months after its foundation.
Alex von Frankenberg, Managing Director at HTGF: "We've supported the development of Rebelle right from a very early stage. The company's rise over the years has been really quite remarkable. At HTGF, we're delighted to have played a part in helping a young European company go public."
---
Hamburg/Bonn, 25 February 2022 – Rebelle, one of the most successful online marketplaces for second-hand designer fashion, goes public. In October 2013, shortly after Rebelle was founded, High-Tech Gründerfonds (HTGF) took up a stake in the company and has supported it ever since in its mission to transfer the fundamental principles of the circular economy to the luxury goods sector. Rebelle is the fourth portfolio company of Europe's most active seed investor to launch an IPO.
Rebelle impresses with innovative reselling model
Rebelle-StyleRemains GmbH runs the website "Rebelle.com", an online marketplace for second-hand fashion where people can sell their second-hand designer goods. Rebelle offers a convenient and time-saving sales service. The company takes care of the entire sales process – from creating professional text and image material to packaging, distribution, storage and payment processing. Rebelle offers online shoppers a high-end shopping experience and more than 200,000 unique items from leading luxury and designer brands such as Louis Vuitton, Gucci and Hermès. Rebelle ensures that all designer items are subject to strict authenticity and quality checks, giving customers peace of mind in their shopping experience while also raising awareness for the issues of sustainability and a circular economy in the fashion industry.
HTGF involved in the company's expansion as an early-phase investor
HTGF was one of the first investors in Rebelle. The team of founders and the seed investor recognised the potential of the circular economy in a particular market sector from an early stage. They also saw the advantages of authenticity checks, efficient operations and a managed marketplace approach in contrast to capital-intensive competitors.
HTGF's early investment in Rebelle provided the young company with security and served as a platform for significant growth. This was followed by additional financing rounds involving international investors and the company expanding into important strategic markets such as Italy.
I was able to directly support Rebelle for many years as an observer and as a member of the company's advisory board. I got to know an unbelievable team of creative and goal-oriented founders. They recognised the potential of the circular economy right from the start and consistently made it a part of their business model, long before sustainability became a trend. The IPO now represents an important milestone and I'm delighted I was able to support the company in taking this crucial step.

Dr. Tanja Emmerling, Partner at HTGF
HTGF is always on the lookout for start-ups with major growth potential. The fund's investment managers based in Bonn and Berlin combine technology expertise with a broad range of entrepreneurial know-how and almost 17 years of experience in developing young companies.
Green deal through Nasdaq Green Equity Designation
Rebelle is the first IPO to have a Nasdaq Green Equity Designation within the global Nasdaq system. Since 2021, Nasdaq has allocated this designation – after being assessed by independent experts – to selected companies that generate more than 50 percent of their turnover through sustainable business activities and continue to invest significant amounts in green activities.
Back when we founded Rebelle, reselling luxury goods was somewhat of an unconventional idea. The notions of a circular economy and sustainable shopping were not as well established as they are today. Very few consumers really thought about environmental issues in the fashion industry when making a purchase. We're really happy that today this is a whole different story. HTGF also recognised this potential from an early stage. We would like to thank the whole team for aiding our development along the way and always offering us fantastic advice and support.

Cécile Wickmann, Founder and CCO of Rebelle
Rebelle's IPO is an extraordinary success in many respects. We are witnessing the first IPO of a German company exclusively on Sweden's Nasdaq First North Growth Market. The IPO of Rebelle will also be a green deal, which serves to underline the huge impact the founders have had with their business model. The German and European start-up ecosystem needs a lot more IPOs. It's great to see the Nasdaq First North Growth Market giving small and medium-sized start-ups the opportunity to do just that.

Alex von Frankenberg, Managing Director at HTGF
Rebelle impressed the team at HTGF right from the start with its remarkable innovative spirit in the field of sustainability and the immensely high level of digitalisation in its business model. The founders have played a big part in helping to establish a new market for high-quality designer fashion while at the same time saving a substantial amount of resources.

Markus Kreßmann, Partner at HTGF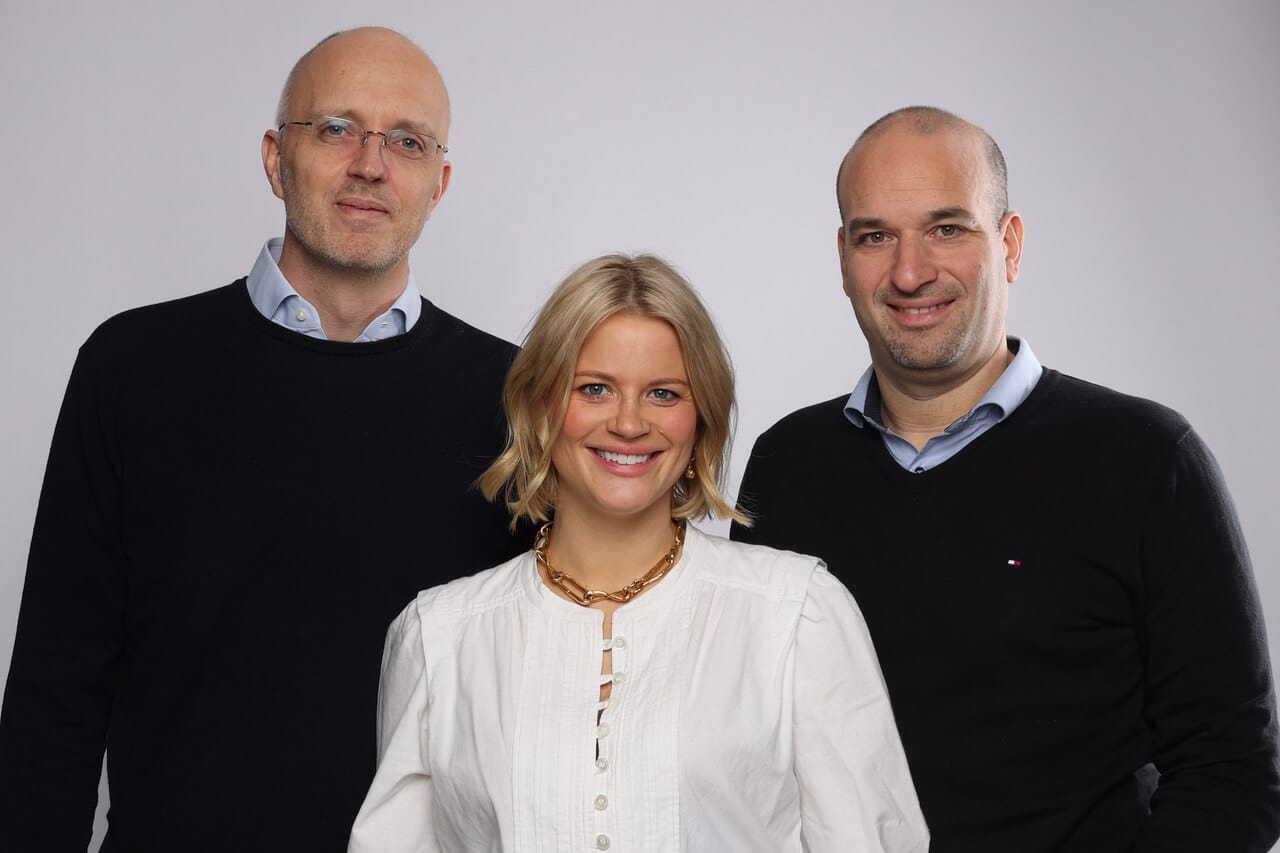 About Rebelle
Rebelle operates the European online marketplace Rebelle.com for selling and buying luxury second hand fashion items and accessories. Rebelle takes control of the entire sales process, thereby physically verifying the authenticity and quality of products sold to consumers and assuming all payment processes and the shipments to buyers. Based on this capital-light "managed marketplace" model, Rebelle aims to deliver a superior selling and buying experience to its customers. Rebelle is offering products from the world's most sought after fashion brands, such as Louis Vuitton, Chanel, Gucci, Hermès and Prada while increasing customers awareness of sustainability and circularity within the fashion industry. Rebelle offers more than 200,000 products to, and listed by, customers throughout Europe with focus on the EU.
Media Contact
Katharina von Reden-Lütcken
katharina.reden@rebelle.com
About High-Tech Gründerfonds
High-Tech Gründerfonds (HTGF) is a seed investor that finances high-potential, tech-driven start-ups. With around EUR 900 million in total investment volume across three funds and an international network of partners, HTGF has already helped forge more than 650 start-ups since 2005. Driven by their expertise, entrepreneurial spirit and passion, its team of experienced investment managers and startup experts help guide the development of young companies. HTGF's focus is on high-tech start-ups in the fields of digital tech, industrial technology, life sciences, chemistry and related business areas. To date, external investors have injected more than EUR 4 billion into the HTGF portfolio via more than 1,800 follow-on financing rounds. HTGF has also successfully sold interests in more than 150 companies.
Investors in this public-private partnership include the Federal Ministry for Economic Affairs and Climate Action, KfW Capital, and Fraunhofer-Gesellschaft e.V., as well as the companies ALTANA, BASF, BAYER, B.Braun, Boehringer Ingelheim, Robert Bosch, BÜFA, CEWE, Deutsche Bank, Deutsche Post DHL, Dräger, 1+1 AG, EVONIK, EWE AG, FOND OF, Haniel, Hettich, Knauf, Körber, LANXESS, media + more venture Beteiligungs GmbH & Co. KG, PHOENIX CONTACT, QIAGEN, RWE Generation SE, SAP, Schufa, Schwarz Gruppe, STIHL, Thüga, Vector Informatik, WACKER and Wilh. Werhahn KG.
Media Contact
High-Tech Gründerfonds Management GmbH
Stefanie Grüter, Head of Marketing & Communications
T.: +49 228 – 82300 – 188
s.grueter@htgf.de
Investor Contact
High-Tech Gründerfonds Management GmbH
Dr. Tanja Emmerling, Partner
T.: +49 30 – 4036648 – 64
t.emmerling@htgf.de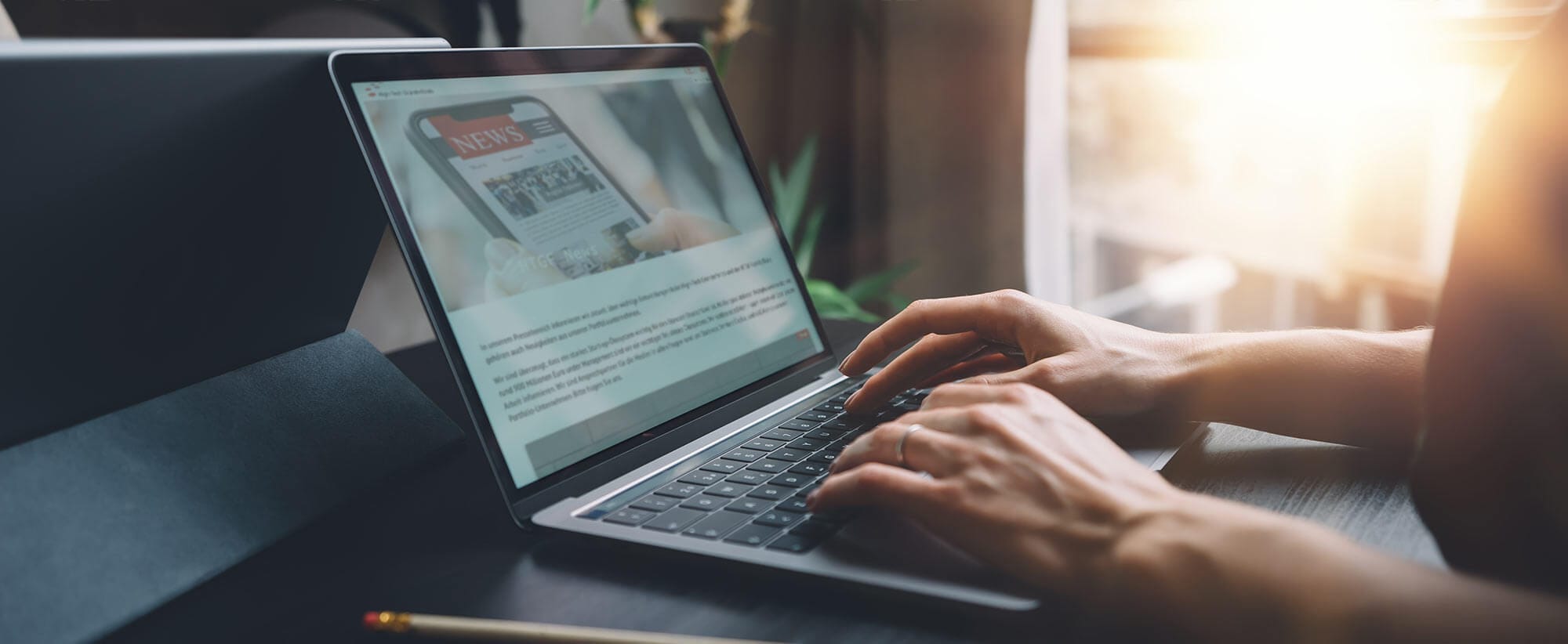 Stay up to date
Subscribe now and receive the latest press releases on investments and other news from High-Tech Gründerfonds. We inform you about important developments at HTGF and provide you with interesting news from our portfolio. Whether it's a successful exit, a new exciting investment or HR news – you'll be the first to know!