Wirelane Secures 18 Million Euros In Growth Investment
August 6, 2021
Berlin and Munich, 3rd August 2021 – Wirelane is getting ready for the dramatic rise in electromobility and the expansion of charging infrastructure. The full-service provider for charging solutions has received 18 million euros in growth capital as part of a B financing round led by ABACON CAPITAL, the investment arm of the Büll Family Office, along with other private investors.
The company's second financing round was oversubscribed by several times and consisted of 12.1 million euros of fresh capital as weil as the conversion of 5.9 million euros of existing loans into equity. In addition to the current investors, like High-Tech Gründerfonds, the Büll Family Office was added to the group via its investment vehicle ABACON CAPITAL. With this new additional support, Wirelane can continue its growth trajectory to become one of the leading providers of charging infrastructure solutions in Germany and neighbouring countries, while further developing its e-mobility platform to help customers manage, operate and bill their charging transactions. Carlsquare acted as Wirelane's financial advisor in this financing round.
Until recently, electromobility was a niche market. Now, electric cars have hit the mainstream. Thanks to strong state support and purchasing incentives from manufacturers, millions of electric cars are expected to be on the roads in the next few years. But this change also requires charging infrastructure to be rapidly expanded, so that people can charge their cars at home, at work, at their destination or quickly on the motorway. By 2030, a million public charging stations will be built in Germany alone, in order to meet the target of a 40% reduction in C02 emissions. Wirelane are specialists in the field of public and private charging infrastructure and their charging solutions are aimed particularly at the target markets of hospitality and property, as weil as companies wanting to provide charging infrastructure on their car parks.
The company and its employees have a strong purpose and we are very happy to contribute our investment and network to help build charging infrastructure where people need it. Wirelane provides powerful technology and they are already well on their way to achieving exponential growth and increasing their market share in their target segments of hospitality and commercial property in the coming years.

Tobias Krauss, CEO of the main investor ABACON CAPITAL
In order to revolutionise mobility and achieve net zero climate neutrality, access to charging infrastructure must become a basic right, just like access to the internet. With this capital investment round, we are now able to grow aggressively and systematically expand our e-mobility and charging infrastructure platform, providing comprehensive charging options for the drivers of electric cars. In addition, we will greatly expand our teams in product development, sales and operations, to prepare ourselves for the current and future growth of e-mobility – hundreds of new B2B customers will be going live on our platform in the next few months.

Wirelane CEO Constantin Schwaab
This now complete finance round will allow us to build a five-figure number of charging stations in the next three years. This will enable us to significantly accelerate our market penetration.

Wirelane CFO Bernhard Seidl
---
About Wirelane
Wirelane provides its customers with full-service solutions for the installation, operation and marketing of charging infrastructure the entire spectrum of e-mobility and charging infrastructure on a single platform. Since its founding in 2016, the company has been constantlyworking towards its vision of a simple, readily available charging experience for electric vehicles, under the motto "Charge. Pay. Done." The company's cloud-based 'WirelaneOS" software currently manages over 13,000 charging stations, independent of the manufacturer. As an Electric Mobility Provider (EMP), Wirelane offers access to over 95,000 public charging stations across Europe and provides public authorities, suppliers and business customers with charging infrastructure software for  their end customers. They carry out more than 60,000 charging transactions for their customers every month. From its offices in Munich and Berlin, Wirelane works with clients in different sectors, including large corporations such as BMW and Vattenfall, businesses in the hotel and tourism industry, and regional councils like the district of Munich.
More information can be found at www.wirelane.com
Contact
Sebastian Bott
VP Sales & Marketing Wirelane GmbH
sebastian.bott@wirelane.com
+49 (0) 171 934 70 25
About ABACON CAPITAL
Based in Hamburg, ABACON CAPITAL GmbH is the active, purpose-driven investment arm of the Büll Family Office, focusing on exponential technologies. This fast-growing area ofventure capital revolves around anchor investments in venture capital funds and the intensive utilisation of chance and co-investments. In 2021 alone, the company has already implemented over 25 transactions in these two areas.
About High-Tech Gründerfonds
High-Tech Gründerfonds (HTGF) is a seed investor that finances high-potential, tech-driven start-ups. With around EUR 900 million in total investment volume across three funds and an international network of partners, HTGF has already helped forge more than 600 start-ups since 2005. Driven by their expertise, entrepreneurial spirit and passion, its team of experienced investment managers and startup experts help guide the development of young companies. HTGF's focus is on high-tech start-ups in the fields of digital tech, industrial technology, life sciences, chemistry and related business areas. To date, external investors have injected more than EUR 3 billion into the HTGF portfolio via more than 1,700 follow-on financing rounds. HTGF has also successfully sold interests in more than 130 companies.
Investors in the public-private partnership include the Federal Ministry of Economics and Energy, KfW Capital, the Fraunhofer-Gesellschaft and 32 companies. The Fund Investors
www.htgf.de/en
Media contact
High-Tech Gründerfonds Management GmbH
Stefanie Grüter, Head of Marketing & Communications
T.: +49 228 – 82300 – 188
s.grueter@htgf.de
Investor Contact
High-Tech Gründerfonds Management GmbH
Tobias Schulz, Senior Investment Manager
T.: +49 228 82300 130
t.schulz@htgf.de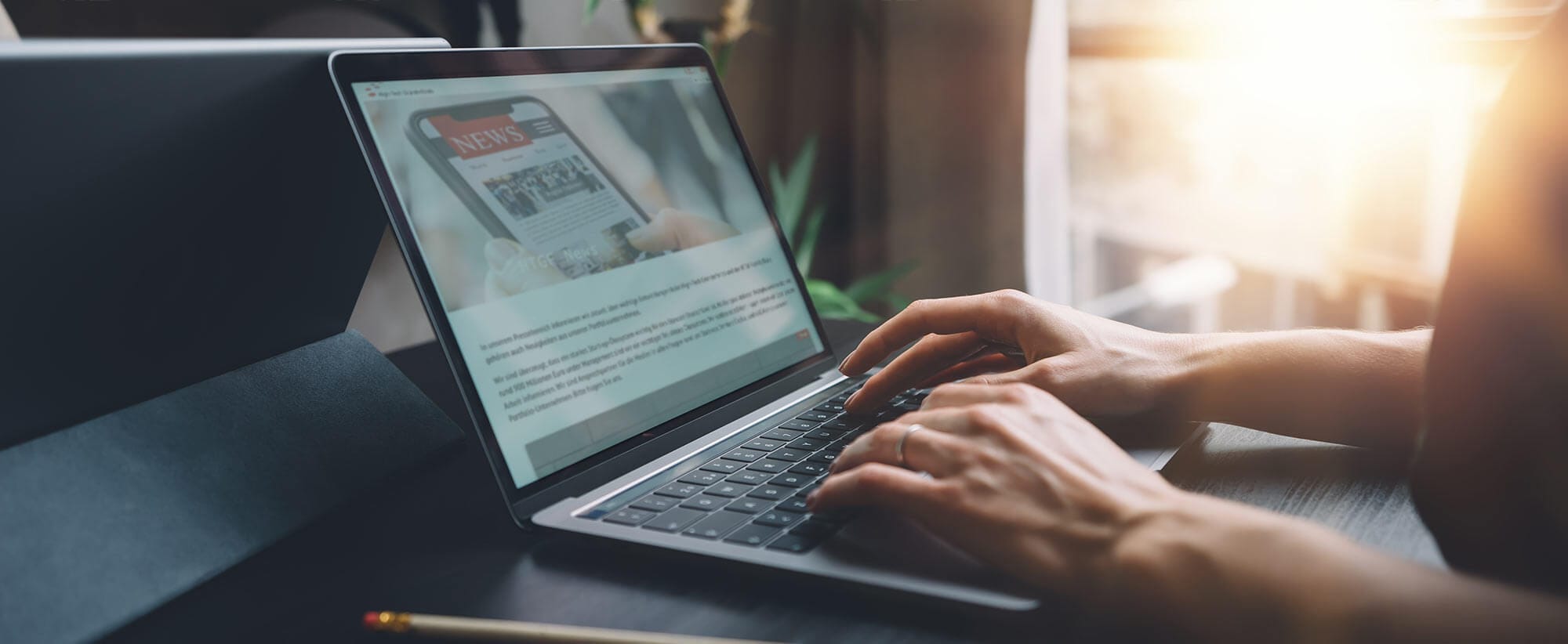 Stay up to date
Subscribe now and receive the latest press releases on investments and other news from High-Tech Gründerfonds. We inform you about important developments at HTGF and provide you with interesting news from our portfolio. Whether it's a successful exit, a new exciting investment or HR news – you'll be the first to know!