Toolify secures seed funding from HTGF to make robotics more accessible for SMEs
March 2, 2023
Toolify's XITO is a one-stop shop for individual automation solutions using robots, designed specifically for small and medium-sized enterprises.
The holistic solution enables companies to quickly, easily, and cost-effectively initiate robot-assisted automation of manual tasks.
The raised capital from the seed round with High-Tech Gründerfonds will be used to enhance product development and expand sales activities.
---
Ulm, 2 March 2023 –The Ulm-based start-up Toolify, founded by robotics experts Dr. Dennis Stampfer, Dr. Matthias Lutz, and Dr. Alex Lotz, has received seed funding from High-Tech Gründerfonds (HTGF). The company's unique combination of an online marketplace and modular system, XITO, aims to make the complex world of robotics easily accessible..
Small and medium-sized enterprises (SMEs) often have low levels of automation while facing pressure to work efficiently and embrace digitalization. Automating simple and repetitive activities in production, manufacturing, or warehousing with modern robots can unlock significant value creation potential, but it poses major hurdles for companies. Introducing robot-assisted automation is typically complex, time-consuming, and cost-intensive.
Toolify's XITO offers a solution to this challenge. The open, digital marketplace proposes tailored products for individual automation projects, helps with comparison, and enables online planning and a seamless transition to implementation. The user has the freedom to decide how much they want to handle themselves. XITO is already being used for tasks such as machine loading, assembly processes, gluing, pick & place, and palletizing.
With our Solution Planner and integrated low-code engineering platform, companies can easily create customized robotics solutions with just a few clicks. Our software and modular system ensure compatibility between suppliers and components. XITO holds significant potential, particularly for SMEs, to generate real value by automating manual activities with modern robots

Dr. Dennis Stampfer, CEO of Toolify
Toolify empowers small and medium-sized enterprises to implement robotics solutions in a flexible and cost-effective manner without relying on traditional integrators. The start-up addresses a pressing issue in the face of demographic changes and increasing cost pressures. With the experienced team of Dr. Dennis Stampfer, Dr. Matthias Lutz, and Dr. Alex Lotz, Toolify is well-positioned to tap into the significant market potential

Dr. Markus Kückelhaus, Partner in the Industrial Tech Team at High-Tech Gründerfonds
About Toolify Robotics GmbH
Toolify Robotics GmbH, founded in March 2020 in Ulm by Dr. Dennis Stampfer, Dr. Matthias Lutz, and Dr. Alex Lotz, consists of a team of six full-time employees with extensive software expertise and over 15 years of experience in automation and service robotics. Toolify's mission is to make the complex world of robotics easily accessible and enable companies to take advantage of modern robots to drive efficiency and growth.
https://www.xito.one/
Contact
Dr. Dennis Stampfer, CEO
stampfer@toolify.eu
About High-Tech Gründerfonds
The seed investor High-Tech Gründerfonds (HTGF) finances tech start-ups with growth potential and has supported almost 700 start-ups since 2005. With the launch of its fourth fund, HTGF now has about 1.4 billion euros under management. Its team of experienced investment managers and start-up experts support young companies with expertise, entrepreneurial spirit and passion. HTGF's focus is on high-tech start-ups in the fields of digital tech, industrial tech, life sciences, chemistry and related business areas. To date, external investors have injected more than 4.5 billion euros of capital into the HTGF portfolio via more than 2,000 follow-on financing rounds. In addition, HTGF has already successfully sold shares in more than 160 companies.
Fund investors in this public-private partnership include the German Federal Ministry for Economic Affairs and Climate Action, KfW Capital and 45 companies from a wide range of industries.
Contact Media
High-Tech Gründerfonds Management GmbH
Stefanie Grüter, Partner Communications & Relations
T.: +49 228 82300 188
s.grueter@htgf.de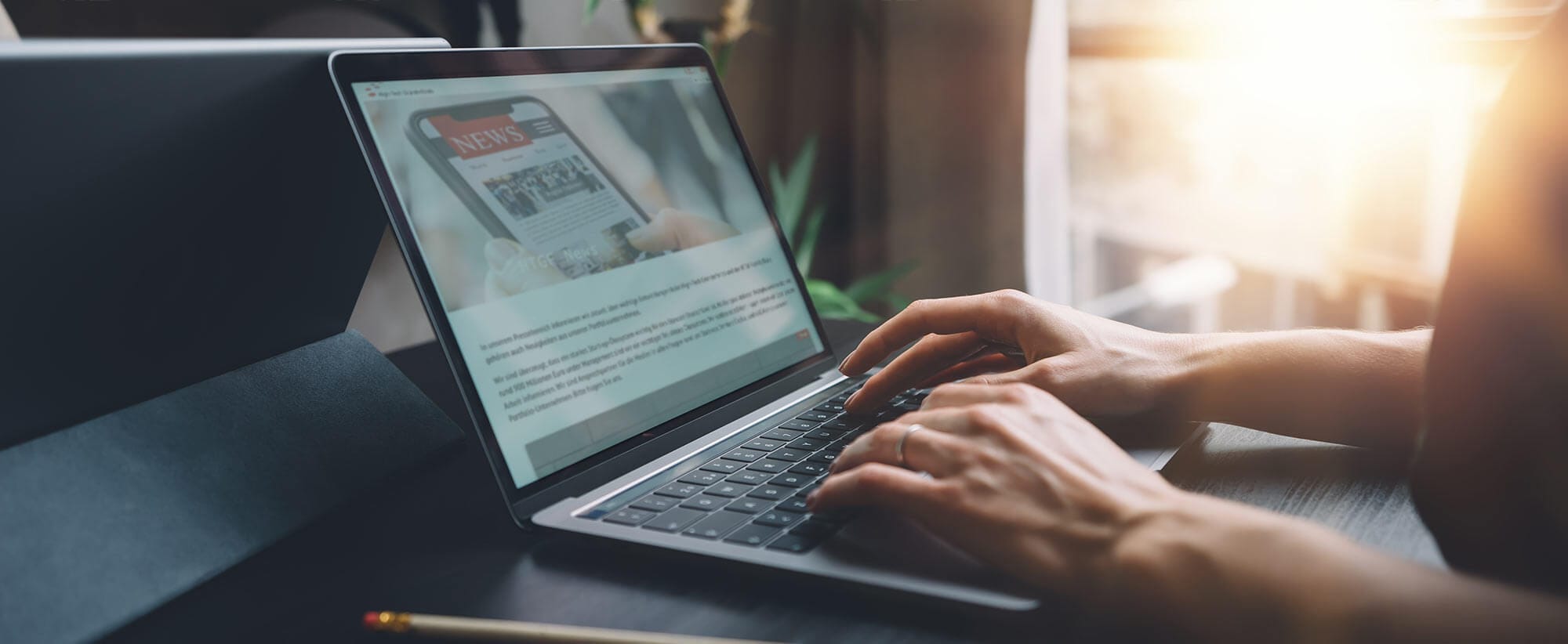 Stay up to date
Subscribe now and receive the latest press releases on investments and other news from High-Tech Gründerfonds. We inform you about important developments at HTGF and provide you with interesting news from our portfolio. Whether it's a successful exit, a new exciting investment or HR news – you'll be the first to know!