Shares by token: Investments and employee participation at the click of a mouse
September 11, 2023
High-Tech Gründerfonds (HTGF), w3fund and seed + speed as well as several business angels join Tokenize.it, a platform for token-based corporate financing and employee participation, as investors.
The total funding amounts to € 2 million.
Tokenize.it offers an innovative approach to give German private limited companies (GmbH) access to the capital market.
Goal: Expansion of the platform with new Public Offer feature
Tokenize.it founder Christoph Jentzsch has experience in building and selling companies. He sold his startup slock.it to a US investor in 2019. He became world-famous with his spectacular project TheDAO, which raised around 150 million dollars in a very short time in 2016.
Mittweida, 11 September 2023 – Mittweida-based startup corpus GmbH successfully closes its seed funding round via its own platform, Tokenize.it. Investors in the recently launched investment platform Tokenize.it include High-Tech Gründerfonds, w3fund and seed + speed as well as several business angels. Tokenize.it offers a standardized procedure for the investment in German private limited companies (GmbH), legal conformity, and in the future tradability on the secondary market. This is realized through the procedure of offering in connection with a profit participation right mapped on tokens.
The GmbH token makes it possible to map participations on the blockchain and offer them to a wider circle of interested parties. This process opens new opportunities for founders to involve their investors and employees and let them participate in the success of the company. The use of blockchain technology ensures the automatic execution of investments. In addition, this ensures the continued existence of the tokens, independent of the Tokenize.it platform, which creates trust and transparency.
"Tokenize.it is a game changer when it comes to the acquisition and transfer of company shares: GmbH shares can be transferred via the blockchain in a legally secure, fast and cost-effective manner. Above all, this also improves the possibilities for employee shareholdings. We are enthusiastic about the solution and the team, which has already achieved fundamental success in the blockchain sector several times."

Alex von Frankenberg, Managing Director of High-Tech Gründerfonds
The decision of HTGF, w3fund as well as seed + speed to invest in our product underlines the high quality and potential of our solution. The tokenization of GmbH companies offers a ground-breaking opportunity to transform shareholdings and to increase the access to capital and investment more easily.

Christoph Jentzsch, CEO of corpus
We are very familiar with the challenges founders experience due to bureaucracy and lack of flexibility. This is exactly why we are excited about Tokenize.it. The revolutionary idea of tokenizing company shares could be a real game changer. We are looking forward with great excitement to the first projects, the upcoming deal flow and are eager to see the future developments of this disruptive approach.

Jan Miczaika, Partner at HV Capital
The fresh capital will be used to accelerate the further development of the Tokenize.it platform and to launch important features such as employee participation and the Public Offer, a type of public fundraising.
About Tokenize.it:
Tokenize.it is a platform for token-based investments in German start-ups, developed by corpus GmbH, a company founded in 2022 by Christoph Jentzsch in Mittweida. With currently eight employees, Tokenize.it offers an innovative solution for companies seeking capital and investors. The platform also enables employee participation based on the same fungible token used for fundraising. Through flexible fundraising options, startups receive capital outside of traditional funding rounds and can effectively incentivize their community. Tokenize.it revolutionizes access to investment and encourages participation in the success of promising start-ups.
Contact Tokenize.it:
Juliane Demuth, Head of Product Marketing
corpus GmbH
Bahnhofstr. 32
09648 Mittweida
juliane@tokenize.it
www.tokenize.it
About w3fund
The w3.fund is a Web3 venture capital fund from Berlin, composed of Web3 experts and serial entrepreneurs. The team strongly believes that the rise of a new internet is shaped by digital ownership and token-based economies. The main focus of the fund is to invest in early-stage start-ups that solve real-world problems using blockchain technology. The mission of the w3.fund is to help emerging founders develop in web3 and provide access for more people. In doing so, they focus on expanding their ecosystem through content and exchange.
www.w3.fund
About seed + speed Ventures
seed + speed Ventures is a pre-seed and seed VC focussing on B2B and enterprise software startups in Germany, Switzerland and Austria. As a lead- or co-investor, seed + speed initially invests up to €500k in promising young startups and supports the development of sustainable, successful sales structures through tailored sales coaching by its in-house sales trainers. Thus seed + speed actively adds value to the operational business of its portfolio companies to enable faster growth.
www.seedandspeed.com
About High-Tech Gründerfonds
The seed investor High-Tech Gründerfonds (HTGF) finances tech start-ups with growth potential and has supported more than 700 start-ups since 2005. With the launch of its fourth fund, HTGF now has about 1.4 billion euros under management. Its team of experienced investment managers and start-up experts support young companies with expertise, entrepreneurial spirit and passion. HTGF's focus is on high-tech start-ups in the fields of digital tech, industrial tech, life sciences, chemistry and related business areas. To date, external investors have injected about 5 billion euros of capital into the HTGF portfolio via more than 2,000 follow-on financing rounds. In addition, HTGF has already successfully sold shares in more than 170 companies.
Fund investors in this public-private partnership include the German Federal Ministry for Economic Affairs and Climate Action, KfW Capital and 45 companies from a wide range of industries.
Media contact
High-Tech Gründerfonds Management GmbH
Tobias Jacob, Senior Marketing & Communications Manager
+49 228 82300 121
t.jacob@htgf.de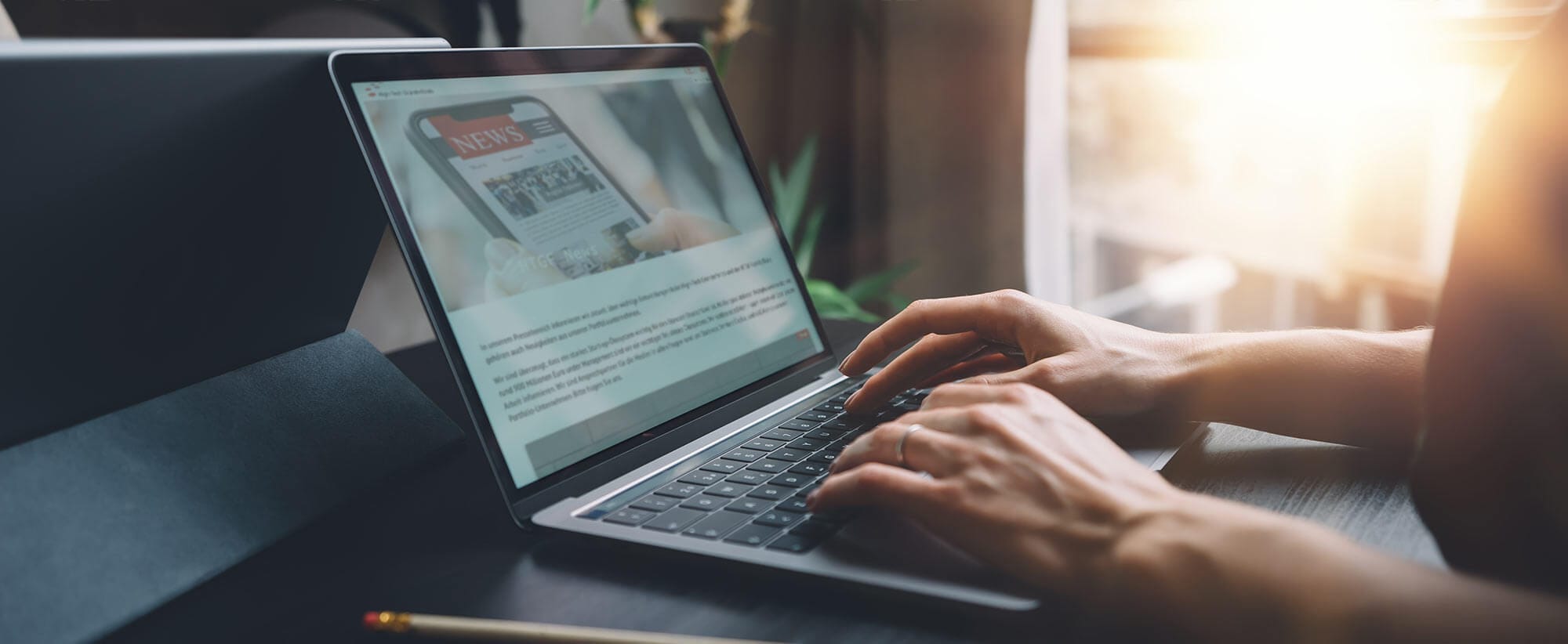 Stay up to date
Subscribe now and receive the latest press releases on investments and other news from High-Tech Gründerfonds. We inform you about important developments at HTGF and provide you with interesting news from our portfolio. Whether it's a successful exit, a new exciting investment or HR news – you'll be the first to know!