FinTech SideCaps closes € 1.8 million seed financing
August 19, 2021
High-Tech Gründerfonds (HTGF), Innovationsstarter Fonds Hamburg (IFH) as well as strategic investors and renowned business angels jointly invest in the digital platform for large-volume equity transactions of listed SMEs.
Hamburg, August 19th, 2021 – SideCaps develops a transaction and information platform for large-volume share trading (so-called block trades) in the SME segment. The aim is to reduce market inefficiencies and thus avoid significant performance losses for professional and private investors. SideCaps significantly reduces the market impact of large orders, as trading interest is not publicly visible. At the same time, buyers and sellers are matched intelligently on the platform, which is open to all market participants. In combination with fair fees and transparent pricing, transaction costs for investors are greatly reduced. SideCaps thus becomes the central platform for large-volume transactions as well as for high-quality information within the listed SME segment.
Julius Krieg, Frank Biller and Gerhard Weiß, the founders of the Hamburg-based start-up SideCaps, were able to convince the investors with this set-up. Under the leadership of the High-Tech Gründerfonds (HTGF), the Innovationsstarter Fonds Hamburg (IFH), the BörseGO AG, the small cap investor Dr. Benedikt Beßmann as well as other strategic investors and renowned business angels have invested. A large part of the funds will flow into the further development of the transaction and information platform.
Although listed small caps write attractive success stories and offer high return potential, investors are confronted with considerable investment hurdles and high trading costs.
With SideCaps, we are ready to transform inefficient block trading for small caps in favor of investors by eliminating information deficits and by significantly reducing transaction costs in the process.

Julius Krieg, co-founder and CEO of SideCaps
Our approach significantly reduces the market impact of large orders and in combination with fair price discovery, lowers transaction costs. We avoid pre-trade transparency of exchange trading and thus protect the interests of market participants who execute larger transactions.

Frank Biller, co-founder and CBDO of SideCaps
The financial industry in Hamburg has an exceptionally long tradition and is a driving force at the location. At present, ambitious founders with new and clever business models in the still young fintech scene are causing a radical change in the traditional financial industry. I am pleased that we have succeeded in supporting a promising FinTech startup in Hamburg with our central funding program, the Innovationsstarter Fonds II, in order to successfully establish itself on the market. I am confident that SideCaps will make an important contribution to the digitalization of the financial industry.

Michael Westhagemann, Senator for Economy and Innovation in Hamburg
SideCaps relies on a strong partner network for the development and operation of the platform. Legal trading will be carried out via the systems of Deutsche Börse, thus meeting the highest regulatory requirements. A special functionality for off-book block trading without pre-trade transparency will be used. For the technical integration into the market infrastructure of the exchange systems, SideCaps cooperates with transacation factory, a highly specialized software company within this field. The set-up is complemented by leading partners from the areas of regulatory affairs, capital market information, trading as well as clearing and settlement.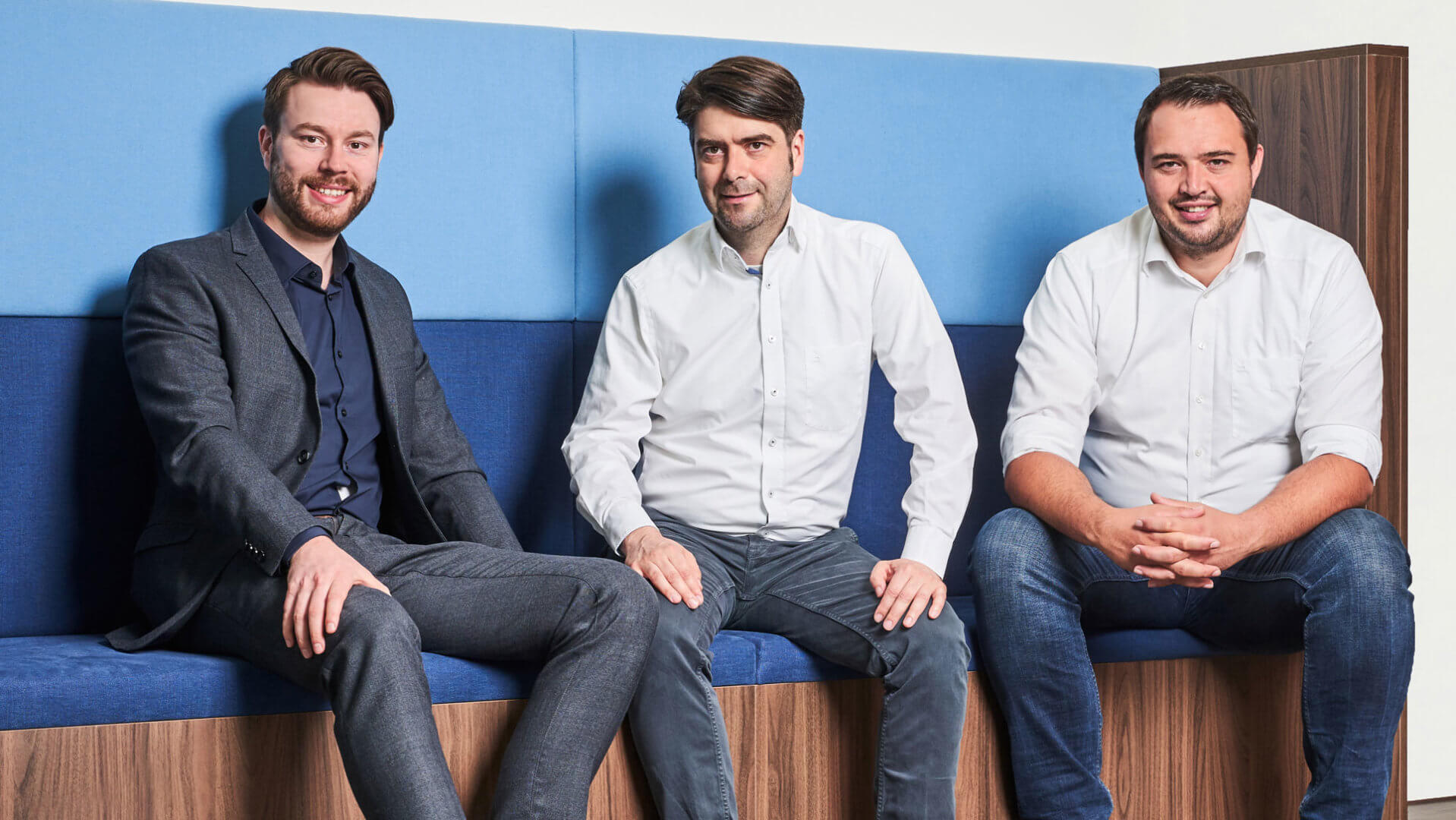 About SideCaps
SideCaps develops and operates a digital platform for the efficient initiation and processing of large-volume transactions (block trading) with transparent pricing without pre-trade transparency in the segment of listed second-line stocks.
Contact
Julius Krieg, CEO
Julius.Krieg@sidecaps.com
Tel.: 0157 71369104
SideCaps GmbH
c/o Finhaven
Versmannstraße 4
20457 Hamburg
www.sidecaps.com
About Innovationsstarter Fonds Hamburg GmbH
The Innovationsstarter Fonds Hamburg invests venture capital in young innovative Hamburg companies in order to strengthen the Hamburg startup scene and contribute to the development of promising companies. It provides investments in corporations up to a maximum of EUR 1 million. Investors of the fund are the Free and Hanseatic City of Hamburg and the European Regional Development Fund (ERDF) in equal shares. The fund is managed by IFB Innovationsstarter GmbH, a wholly owned subsidiary of Hamburgische Investitions- und Förderbank.
https://innovationsstarter.com/
Contact
IFB Innovationsstarter GmbH
Lucas Funk, Investmentmanager
Besenbinderhof 31
20097 Hamburg
T.: +49 40 6579805 94
funk@innovationsstarter.com
About High-Tech Gründerfonds
High-Tech Gründerfonds (HTGF) is a seed investor that finances high-potential, tech-driven start-ups. With around EUR 900 million in total investment volume across three funds and an international network of partners, HTGF has already helped forge more than 600 start-ups since 2005. Driven by their expertise, entrepreneurial spirit and passion, its team of experienced investment managers and startup experts help guide the development of young companies. HTGF's focus is on high-tech start-ups in the fields of digital tech, industrial technology, life sciences, chemistry and related business areas. To date, external investors have injected more than EUR 3 billion into the HTGF portfolio via more than 1,700 follow-on financing rounds. HTGF has also successfully sold interests in more than 130 companies.
Investors in this public-private partnership include the Federal Ministry For Economic Affairs and Energy, KfW Capital, and Fraunhofer-Gesellschaft e.V., as well as the companies ALTANA, BASF, BAYER, B.Braun, Boehringer Ingelheim, Robert Bosch, BÜFA, CEWE, Deutsche Bank, Deutsche Post DHL, Dräger, 1+1 AG, EVONIK, EWE AG, FOND OF, Haniel, Hettich, Knauf, Körber, LANXESS, media + more venture Beteiligungs GmbH & Co. KG, PHOENIX CONTACT, QIAGEN, RWE Generation SE, SAP, Schufa, Schwarz Gruppe, STIHL, Thüga, Vector Informatik, WACKER and Wilh. Werhahn KG.
Media Contact
High-Tech Gründerfonds Management GmbH
Stefanie Grüter, Head of Marketing & Communications
T.: +49 228 82300 – 188
s.grueter@htgf.de
Investor Contact
High-Tech Gründerfonds Management GmbH
Frank Reinecke, Senior Investment Manager
T.: +49 151 11 14 47 11
f.reinecke@htgf.de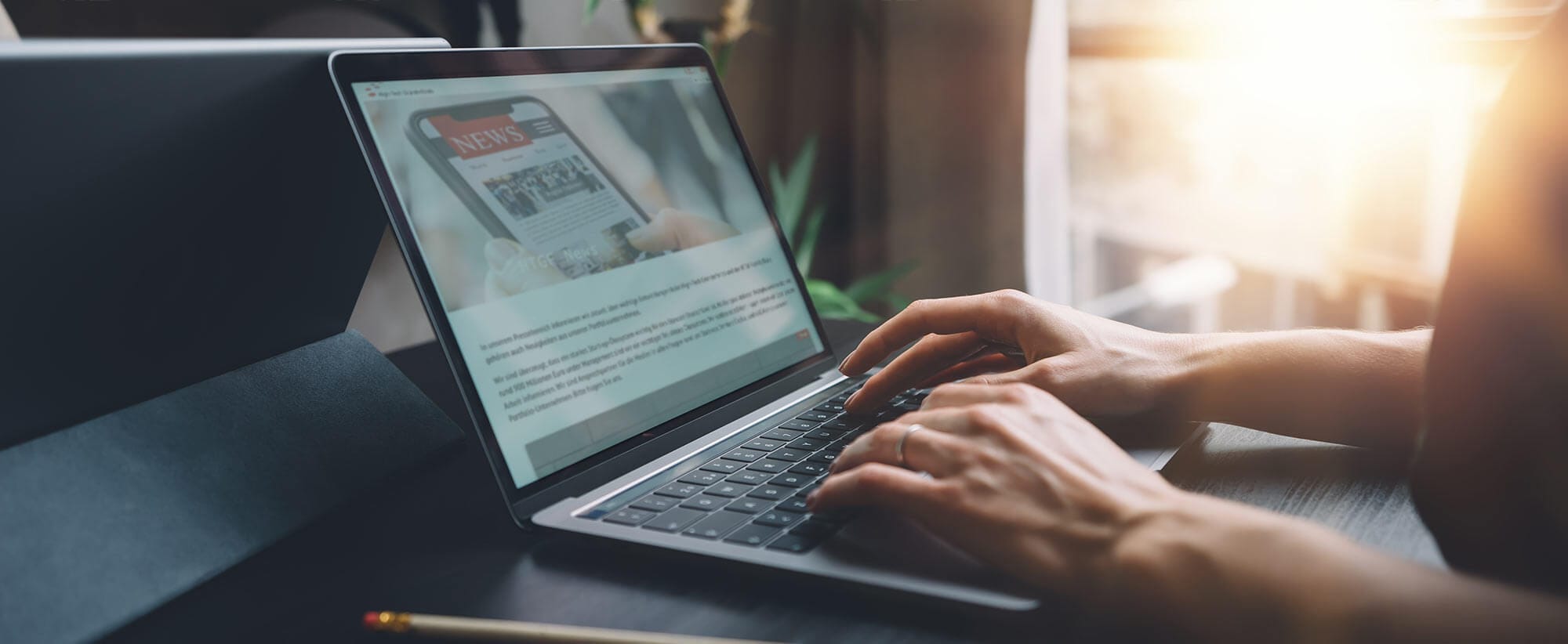 Stay up to date
Subscribe now and receive the latest press releases on investments and other news from High-Tech Gründerfonds. We inform you about important developments at HTGF and provide you with interesting news from our portfolio. Whether it's a successful exit, a new exciting investment or HR news – you'll be the first to know!