PreComb Therapeutics AG secures CHF 2.2 Mio seed financing to advance personalized medicine for cancer patients
April 26, 2021
PreComb develops the next generation point-of-care technology for patient-specific profiling of cancer therapies
PreComb Therapeutics today announced the successful completion of the seed financing round led by Kinled Austria, the High-Tech Gründerfonds and FiveT capital, in addition to participations from other investors. Patrick Aisher, managing partner at Kinled Austria, joined the company's board of directors. The seed funding will help advance the proprietary 3D3 Technology for patient-specific drug response analysis and position PreComb as a leader in point-of-care solutions to enable functional patient-specific drug testing directly in the clinic.
Despite recent advances in the development of novel cancer therapies, cancer remains the second largest cause of death after cardiac disease. Due to its inherent individual characteristics, personalized therapies have become a prime focus to provide patients with an optimal therapy. However, current patient-specific molecular and histopathological information is not sufficient to enable personalized medicine for most patients. PreComb is developing the first point-of-care technology that enables clinical institutions to test a large number of therapies directly on 3D microtumors generated form patient tumors complementing molecular and histopathological tumor classification.
In recent years, we have seen a change of dogma in the treatment of cancer away from empirically and statistics driven treatment decisions towards individualized therapy guidance. Molecular technologies have already paved the way in this direction. However, to achieve the full benefit of personalized medicine decisions for most patients, we need fully translatable testing platforms that directly assess individual drug sensitivity and resistance and can be implemented on-site in the clinic. This is a huge market opportunity for PreComb and we look forward to working with our new investors to begin a new chapter in the fight against cancer.

Jens M. Kelm, co-founder and CEO of PreComb
PreComb has built an exciting technology platform for personalized medicine that addresses important challenges for biopharmaceutical companies, but also aims to help physicians make better treatment decisions. We look forward to supporting PreComb to help cancer patients receive the most promising therapies and take advantage of the immense opportunities ahead.

Patrick Aisher, Kinled Austria
The founder team combines expertise in biomedicine, cell biology, bioinformatic and automation, and thus is ideally set-up to bring the promise of functional precision medicine to practice. We are excited to work with the team towards the realisation of Precomb's goals.

Anke Cassing, Principal at High-Tech Gründerfonds
About PreComb
PreComb Therapeutics AG is a privately held Swiss biotech company founded in 2018 by Jens M. Kelm, Peter Steiner and Olivier Mauti with the aim of developing technologies that bring precision medicine benefits to all cancer patients. PreComb is pioneering breakthrough technologies to directly test the drug response of individual cancer patients, based on patient-derived 3D microtumors. For the first time, a fully automated point-of-care solution for determining drug sensitivity or resistance directly in the clinic is being developed. This offers the unique ability to routinely test entire portfolios of cancer drugs and drug combinations in large-scale, making the technology a universal tool from drug discovery to guiding therapies.
PreComb Media Contact
Jens M. Kelm, CEO
info@precomb.com
About Kinled
Kinled is a privately owned investment holding company in the life sciences, digital and financial technology industries. The Vienna-based company has sister offices in London, Shanghai, Hong Kong, and Berne and has direct investments in over 100 companies, as well as being a founder shareholder in the Central European Biotechnology Incubator & Accelerator at the University of Vienna.
About FiveT Capital
FiveT Capital is a privately held Swiss investment management and holding company specializing in equity linked investment strategies in life sciences and renewable energy. Through its subsidiaries, FiveT Capital offers a wide range of asset management products and tailored financing solutions.
About High-Tech Gründerfonds
High-Tech Gründerfonds (HTGF) is a seed investor that finances high-potential, tech-driven start-ups. With around EUR 900 million in total investment volume across three funds and an international network of partners, HTGF has already helped forge more than 600 start-ups since 2005. Driven by their expertise, entrepreneurial spirit and passion, its team of experienced investment managers and startup experts help guide the development of young companies. HTGF's focus is on high-tech start-ups in the fields of digital tech, industrial technology, life sciences, chemistry and related business areas. To date, external investors have injected almost EUR 3 billion into the HTGF portfolio via more than 1,700 follow-on financing rounds. HTGF has also successfully sold interests in more than 120 companies.
Investors in the public-private partnership include the Federal Ministry of Economics and Energy, KfW Capital, the Fraunhofer-Gesellschaft and 32 companies (The Fund Investors).
HTGF Media Contact
High-Tech Gründerfonds Management GmbH
Stefanie Grüter, Head of Marketing & Communications
T.: +49228 – 82300 – 188
s.grueter@htgf.de
HTGF Investor Contact
High-Tech Gründerfonds Management GmbH
Anke Caßing, Prokurist
T.: +4922882300148
a.cassing@htgf.de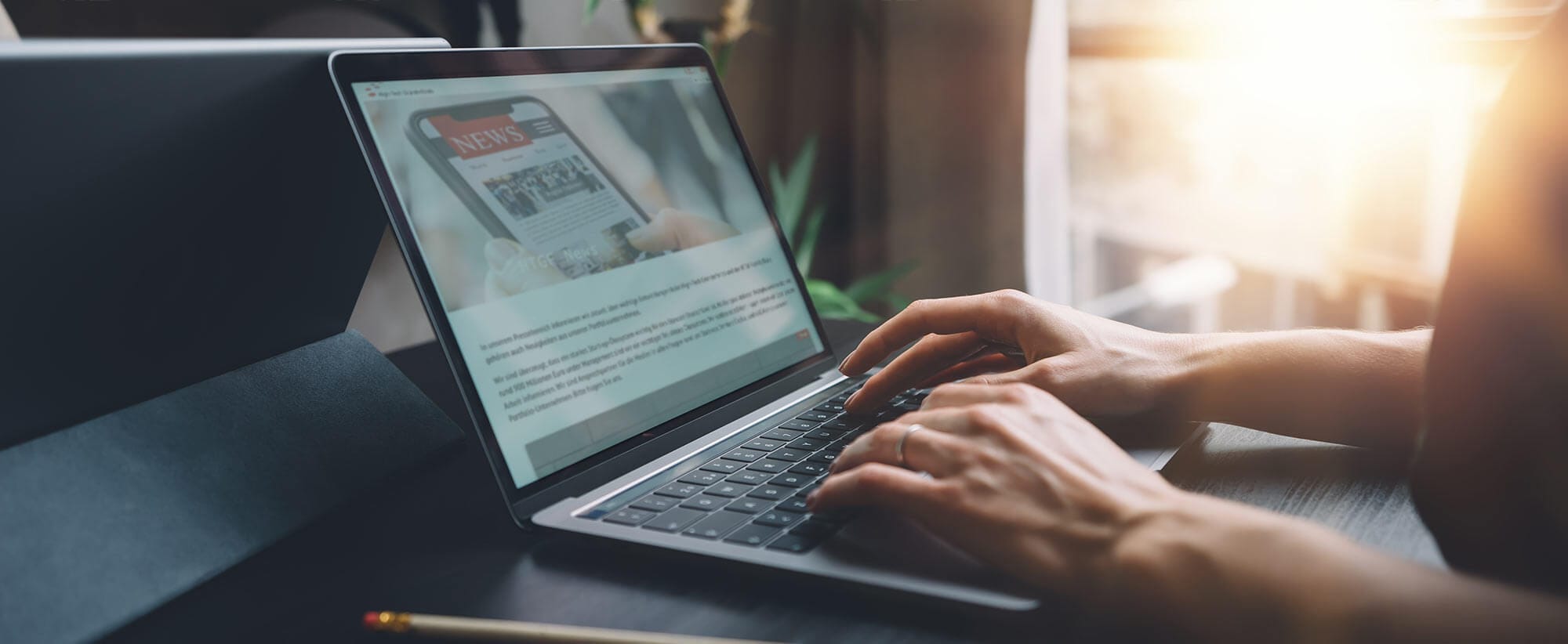 Stay up to date
Subscribe now and receive the latest press releases on investments and other news from High-Tech Gründerfonds. We inform you about important developments at HTGF and provide you with interesting news from our portfolio. Whether it's a successful exit, a new exciting investment or HR news – you'll be the first to know!