Plancraft receives seed funding & grants to digitize the craft industry
September 7, 2022
Hamburg, 7 September 2022 – In its seed financing round, the software-as-a-service start-up Plancraft receives 1.9 million euros from institutional investors as well as 200,000 euros in funding. The Hamburg-based trio of founders is using the funding to boost the marketing of its simplicity-driven invoicing software in the craft market, which has been little digitized to date. The vision behind Plancraft is getting closer: to create the basis for businesses to be economically successful.
Huge potential in construction and crafts
In Germany, around 500,000 craft enterprises work in the construction and finishing trades*. A large proportion of them are equipped with IT solutions that date back three decades in terms of technology. A shortage of skilled workers and demographic change are increasing the pressure on companies to become more efficient. Founder and idea generator Alexander Noll experienced firsthand in his father's carpentry company near Hamburg which basic processes are crucial and where craftsmen lose valuable time.
When creating an offer takes several hours, people in these businesses suffer from enormous stress and cannot focus on their projects

Alexander Noll, Co-founder of Plancraft
Funding to enable scaling
With a web application for office work designed for user-friendliness, Plancraft is now bringing a breath of fresh air to the trade, which is not very digital in places. In order to actively shape the digital transformation of the industry, the Plancraft team has now secured €1.9 million in seed funding, following initial federal funding in 2020 and an angel investment in 2021.
A very motivated team, a simple product that is in demand by customers and a potentially huge market convinced us. Plancraft has prepared the scaling and we are happy to be on board.

Louis Heinz, Senior Investment Manager at High-Tech Gründerfonds
In addition to existing investors and HTGF, three other VC companies BitStone Capital, XDECK and realPACE invested. The Hamburger Investitions- und Förderbank is supporting the innovative start-up with a further 200,000 euros as part of the InnoFinTech funding program.
Modern technologies for contemporary work
In times of greater networking and new work culture, the need for flexible and decentralized working is growing. With their approach, the Plancraft team focuses on reducing the technical burden for the chronically overloaded target group on the one hand. By eliminating the need for an initial installation or manual updates, new technological foundations are created in the companies thanks to the cloud. Secondly, users can work on their preferred devices, whether tablet computer, Apple laptop or smartphone.
We all depend on the skilled trades, today and especially in a climate-friendly future. With the help of the new capital, our team can now provide the thousands of small businesses with a modern tool.

Julian Wiedenhaus, Co-founder and CEO of Plancraft
About Plancraft
Plancraft enables craftsmen to concentrate on what they love. With apps designed for user-friendliness, Plancraft makes office work easier and saves valuable working time when calculating quotations, writing invoices or communicating with employees. The cloud-based app impresses small craft businesses with its unparalleled performance and is the only tool that is fully optimized for use on tablet devices. With a starting price of 29 euros per month, large investments in IT are a thing of the past and thus support the urgently needed start-up culture in the skilled trades. Already in 2019, the three founders Alexander Noll, Richard Keil and Julian Wiedenhaus found together. Meanwhile, about 16 employees at Plancraft GmbH pursue the common mission to create space for craftspeople, so they can focus on what they love.
More details on www.plancraft.de
Contact
Julian Wiedenhaus, CEO & Co-founder
Mobile +49 172 2914 017
E-Mail: julian@plancraft.de
About BitStone Capital
BitStone Capital is a venture capital investor focused on innovative and sustainable technology companies in the construction and real estate industries. Beyond financing, BitStone Capital catalyzes the growth of its real estate and construction tech portfolio companies with its extensive network, unique industry know-how and access, and specific expertise in new technologies. With its investments, BitStone Capital aims to contribute to the sustainable and future-proof transformation of the construction and real estate industry.
About real PACE
real PACE is an independent investor and company builder with a focus on the construction and real estate industry and invests from a deep market understanding. The focus is on innovative and disruptive technology companies, scalable business models and teams that change the industry in the long term. real PACE's market understanding and network are based on a team that combines founder experience with relevant industry expertise and success-critical professional skills. With its own market intelligence team, real PACE supports portfolio companies sustainably and provides access to a broad network with powerful partners.
About High-Tech Gründerfonds
High-Tech Gründerfonds (HTGF) is a seed investor that finances high-potential, tech-driven start-ups. With around EUR 900 million in total investment volume across three funds and an international network of partners, HTGF has already helped forge more than 670 start-ups since 2005. With the start of HTGF IV, more than EUR 400 million in fund volume will be added in the fall of 2022. Driven by their expertise, entrepreneurial spirit and passion, its team of experienced investment managers and startup experts help guide the development of young companies. HTGF's focus is on high-tech start-ups in the fields of digital tech, industrial technology, life sciences, chemistry and related business areas. To date, external investors have injected more than EUR 4 billion into the HTGF portfolio via more than 1,900 follow-on financing rounds. HTGF has also successfully sold interests in more than 160 companies.
Fund Investors in the public-private partnership include the Federal Ministry for Economic Affairs and Climate Action, KfW Capital, the Fraunhofer-Gesellschaft and many companies from a wide range of industries.
Media contact
High-Tech Gründerfonds Management GmbH
Stefanie Grüter, Head of Marketing & Communications
T.: +49 228 823 00 188
s.grueter@htgf.de
Investor contact
High-Tech Gründerfonds Management GmbH
Louis Heinz, Senior Investment Manager
T.: +49 30 403 664 828
l.heinz@htgf.de
* Zentralverband Deutsches Handwerk, online 26.08.2022 via: https://www.zdh.de/fileadmin/Oeffentlich/Wirschaft_Energie_Umwelt/Themen/Daten_Fakten/Kennzahlen_des_Handwerks/2021/Flyer_2021-PDF_Daten_und_Fakten_NEU.pdf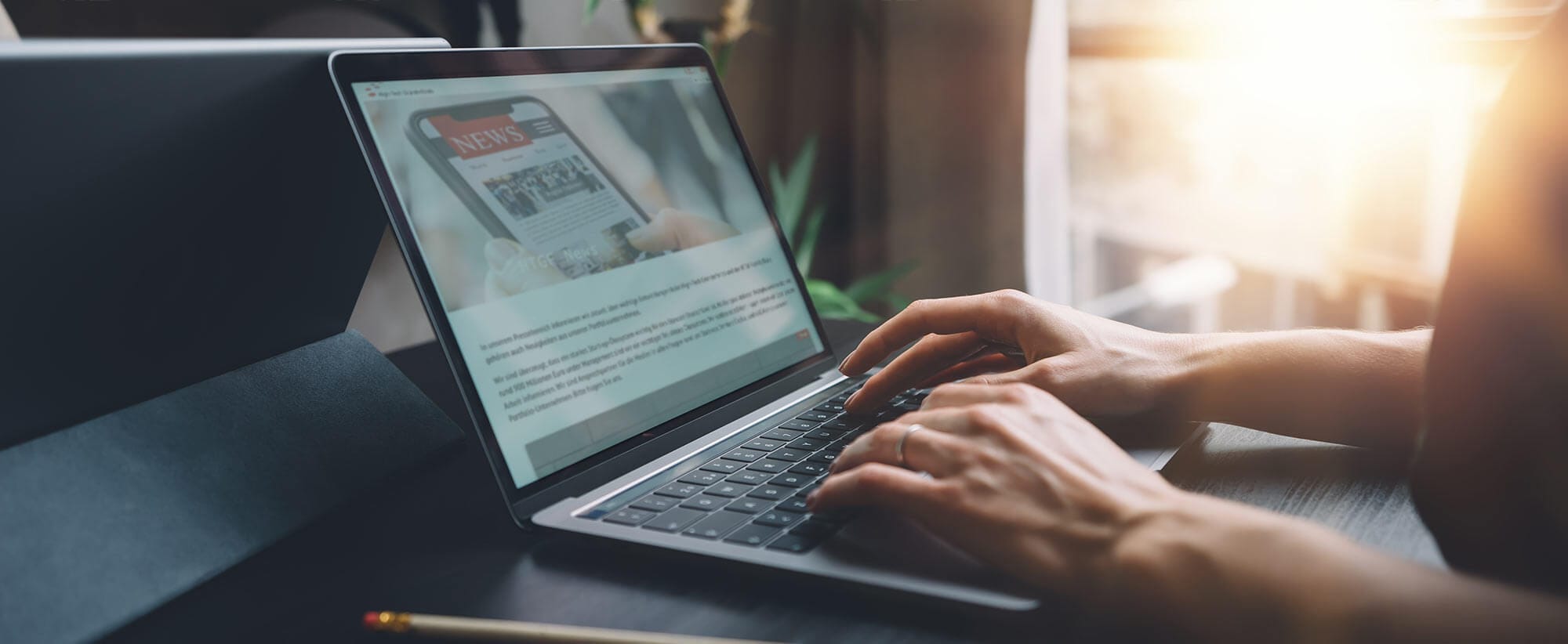 Stay up to date
Subscribe now and receive the latest press releases on investments and other news from High-Tech Gründerfonds. We inform you about important developments at HTGF and provide you with interesting news from our portfolio. Whether it's a successful exit, a new exciting investment or HR news – you'll be the first to know!