MedTech startup HBOX Therapies receives €2.3m in seed funding for protective lung support
February 22, 2023
The medtech start-up develops innovative treatment method for patients with lung failure.
HBOX Therapies receives €2.3 million in seed funding from TechVision Fonds (TVF), High-Tech Gründerfonds (HTGF) and business angel Prof. Dr. Peter Borges.
The fresh capital will be used to develop and test a first prototype, marking an important step towards clinical trials.
---
Aachen, 22 February 2023 – HBOX Therapies raises €2.3m in seed funding. The round is led by TVF, with participation from HTGF and business angel Professor Borges. The medtech startup has developed a technology that facilitates lung-protective treatment of respiratory patients.
The fresh capital will be used to develop a prototype and thus take a big step towards clinical testing. This is a prerequisite for CE certification to make the technology available to patients with lung failure as quickly as possible.
Our process offers many advantages over existing methods. It ensures that physicians do not have to switch to invasive ventilation at all, or at a later time. This potentially reduces the patient's length of stay, weaning time and risk of death.

Dr. Peter Schlanstein, co-founder of HBOX Therapies
First alternative to invasive ventilation
For a less invasive treatment option compared to established treatment methods, the Aachen researchers developed the patented platform technology HBOX (Hyperbaric Blood Oxygenation): As in conventional ECMO therapies, oxygen is administered directly into the blood, thereby relieving the lungs. What makes HBOX unique is the fact that the exchange of carbon dioxide and oxygen requires much smaller volumes of blood due to the increased pressure level. This makes the treatment less invasive and allows patients to be awake and breathing spontaneously during treatment. Additionally, the HBOX technology can be combined with established non-invasive or invasive mechanical ventilation (NIV or IMV) and used earlier than current ECMO procedures.
Prospectively, this technology not only protects patients from the many secondary damages of invasive ventilation, it can also relieve the healthcare system by reducing prolonged periods of disease and even deaths.

Bernhard Kugel, Managing Director of TVF
We are convinced that HBOX Therapies' technology will bring great benefits to patients by preventing invasive ventilation as long as possible. The professional founding team pursues its goals with strong commitment and combines the best prerequisites for an efficient realisation.

Dr. Caroline Fichtner, Principal at HTGF
About HBOX Therapies
HBOX Therapies has developed a technology that facilitates lung-protective treatment of respiratory patients, the patented platform technology HBOX (Hyperbaric Blood Oxygenation). The management team of HBOX Therapies consists of the founders and shareholders Dr. Peter Schlanstein, Dr. Matthias Menne and Niklas Steuer. Before founding the company, they worked together for many years at the Institute for Applied Medical Technology (AME) at RWTH Aachen University and are highly specialized in their fields.
Contact: info@hbox-therapies.com
About TVF
TechVision Fund (TVF) is the leading early-stage VC fund in the western Rhineland area in Germany. TVF is the third venture fund managed by the S-UBG Group team and invests regionally in technology startups with a fund volume of € 55 million. As one of the most experienced investors, TVF supports founders with proximity, network, expertise and paves the way to becoming the next international category leader. In addition, TVF offers unique access to the "old economy" via the S-UBG Group, giving young startups access to their first potential customers in the crucial early phase. The network includes over 150 successful portfolio companies resulting from 30 years of investment experience.
TVF – Brain | Cash | Proximity
About High-Tech Gründerfonds
The seed investor High-Tech Gründerfonds (HTGF) finances tech start-ups with growth potential and has supported over 690 start-ups since 2005. With the launch of its fourth fund, HTGF now has over 1.3 billion euros under management. Its team of experienced investment managers and start-up experts support young companies with expertise, entrepreneurial spirit and passion. HTGF's focus is on high-tech start-ups in the fields of digital tech, industrial tech, life sciences, chemistry and related business areas. To date, external investors have injected more than 4.5 billion euros of capital into the HTGF portfolio via more than 2,000 follow-on financing rounds. In addition, HTGF has already successfully sold shares in more than 160 companies.
Fund investors in this public-private partnership include the German Federal Ministry for Economic Affairs and Climate Action, KfW Capital and the Fraunhofer-Gesellschaft along with over 40 companies from a wide range of industries.
Media contact
Stefanie Grüter, Partner Communications & Relations
s.grueter@htgf.de
T.: +49 228 – 82300 – 188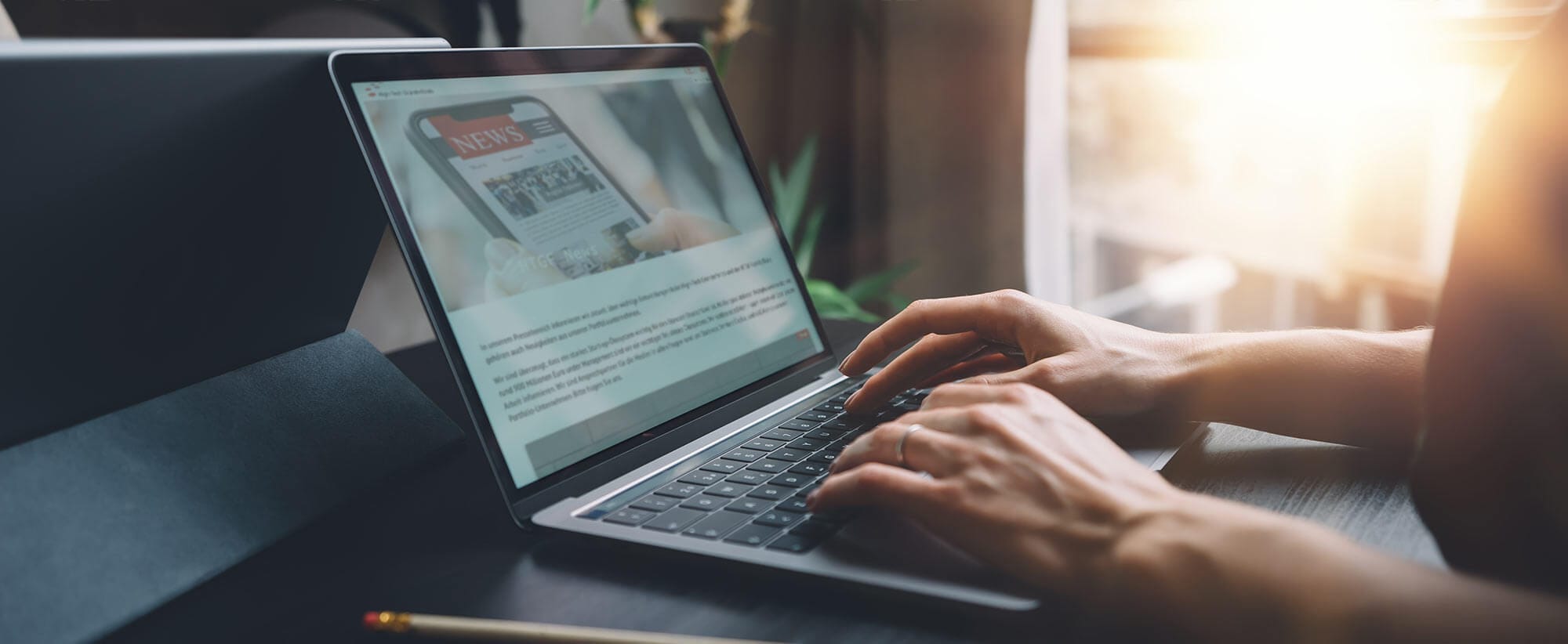 Stay up to date
Subscribe now and receive the latest press releases on investments and other news from High-Tech Gründerfonds. We inform you about important developments at HTGF and provide you with interesting news from our portfolio. Whether it's a successful exit, a new exciting investment or HR news – you'll be the first to know!