ecopals secures seven-figure funding from High-Tech Gründerfonds and Fraunhofer Technologie-Transfer Fonds to make road construction more sustainable
September 8, 2022
Berlin, 8 September 2022 – In cooperation with the Fraunhofer ICT and the University of Kassel, ecopals has developed an asphalt additive made from non-recyclable plastics that increases the service life of roads, reduces their carbon footprint, and presents a new recycling option for waste plastics. With the successful seed financing from High-Tech Gründerfonds (HTGF) and existing investor Fraunhofer Technologie-Transfer Fonds (FTTF), ecopals is aiming to lift the product into a widespread use. In addition, the company is already looking for further solutions to make road construction more sustainable and resource efficient
---
Thanks to the investment, ecopals – founded in 2021 by Jonas Varga and Maximilian Redwitz – will be able to develop promising innovations in road construction to market maturity. In the long term, the Berlin-based start-up is working towards linking existing expertise from the recycling and road construction industries as well as science to become a platform for resource-efficient construction materials.
The ecopals team brings strong scientific expertise and makes an important contribution to reducing the carbon footprint of construction materials with its asphalt additive. We are very much looking forward to accompanying ecopals on its journey.

Jens Baumgärtner, Principal at High-Tech Gründerfonds
With HTGF and FTTF, we have two partners on our side who bring an excellent understanding of science-based innovation and will significantly advance ecopals. This makes us very proud, and we look forward to the further journey together!

Jonas Varga, Co-Founder and CEO of ecopals
In practice, the use of the asphalt additive has already proven its worth on several pilot roads and in numerous laboratory tests. As the company's first product, EcoFlakes are used as an ingredient in asphalt mixtures, where they enhance the performance of roads by improving the bonding properties between aggregates and bitumen. Instead of using newly produced polymers, they are made from waste plastic streams that previously could not be recycled and are usually incinerated. Working together closely with the recycling industry, the aim is to ensure that EcoFlakes can be produced locally in the regions where they will be used. The promise: up to 30% less CO2 emissions in road construction with twice the service life.
In the last year, ecopals has demonstrated that their technology can be leveraged to create significant economic and ecological impact across industries. We're excited to continue working with the team and make (road) construction sustainable.

Thong Le Hoang, Investment Manager at Fraunhofer Technology Transfer Fund
The funding will allow us to put additional expertise and resources into further developing our project and the whole company. Together, we can make road construction a model sector for sustainable innovation.

Maximilian Redwitz, Co-Founder and -CEO of ecopals
For ecopals, the seed investment represents a major step towards professionalizing thecompany, which originally emerged from an NGO active in the field of development aid. From currently 6 employees, the team will grow to 12 to 15 in the coming months. The start-up intends to place a special focus on experienced support in the areas of chemical engineering and sales.
---
About ecopals
The Berlin-based start-up ecopals is dedicated to developing sustainable solutions for a more resource-efficient road construction industry. In cooperation with the Fraunhofer ICT and the University of Kassel, this has resulted in a first product that has already proven itself on several pilot roads: EcoFlakes are an asphalt additive made from non-recyclable plastics that can no longer be used elsewhere. They offer an economical alternative to newly produced polymer additives and improve the performance properties of the asphalt. Independent material tests ensure that the composition of the additive remains constant and that it is free of emissions and pollutants. Most importantly, regional production can reduce the asphalt's carbon footprint by up to 30%. ecopals is thus focusing on innovation by linking existing competencies in science, road construction and recycling.
Contact
EcoPals GmbH
Maximilian Redwitz, Co-Founder and -CEO
mr@ecopals.de
About the Fraunhofer Technology Transfer Fund
The Fraunhofer Technology-Transfer Fund (FTTF) was founded in 2018 and is a venture capital investor focused on deep-tech start-ups commercializing Fraunhofer technology. With a fund volume of € 60 million, FTTF finances companies at the pre-seed stage and supports founders as an entrepreneurial partner.
Contact
German Tech Transfer Management GmbH
Thong Le Hoang, Investment Manager
thong.le.hoang@fttf.eu
About High-Tech Gründerfonds
The seed investor High-Tech Gründerfonds (HTGF) finances technology start-ups with growth potential. With a volume of around 900 million euros spread across three funds and an international partner network, HTGF has supported more than 670 start-ups since 2005. With the launch of HTGF IV, more than 400 million euros in fund volume will be added in the fall of 2022. The team of experienced investment managers and start-up experts supports the young companies with knowhow, entrepreneurial spirit, and passion. The focus is on high-tech start-ups in the fields of digital tech, industrial tech, life sciences, chemicals, and related business areas. More than €4 billion in capital has been invested in the HTGF portfolio by external investors in more than 1,900 follow-onfinancing rounds to date. In addition, the fund has already successfully sold shares in more than 160 companies. Fund investors in the public-private partnership include the German Federal Ministry for Economic Affairs and Climate Protection, KfW Capital, the Fraunhofer-Gesellschaft and numerous companies from a wide range of industries.
Media contact
High-Tech Gründerfonds Management GmbH
Stefanie Grüter, Head of Marketing & Communications
T.: +49 228 – 82300 – 188
s.grueter@htgf.de
Investor Contact
High-Tech Gründerfonds Management GmbH
Jens Baumgärtner, Principal
T.: +49 228 – 82300 – 138
j.baumgaertner@htgf.de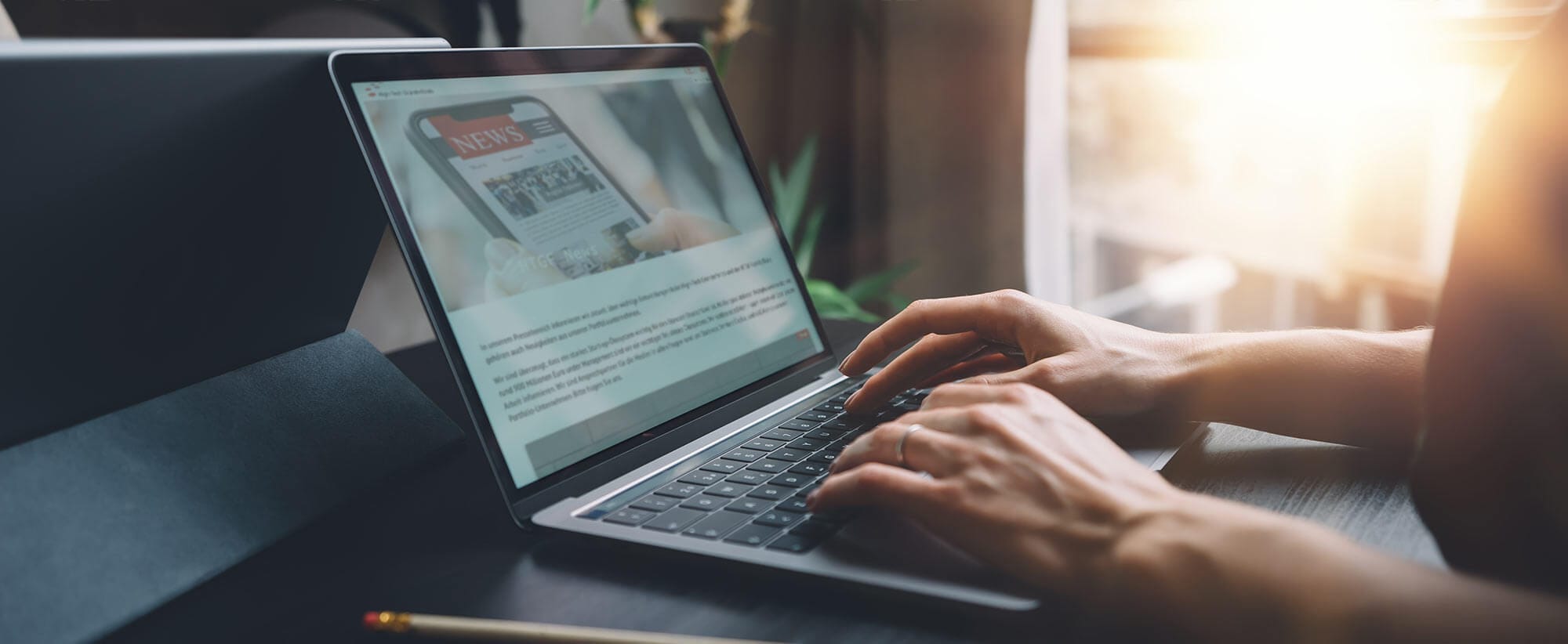 Stay up to date
Subscribe now and receive the latest press releases on investments and other news from High-Tech Gründerfonds. We inform you about important developments at HTGF and provide you with interesting news from our portfolio. Whether it's a successful exit, a new exciting investment or HR news – you'll be the first to know!