Cutanos closes first financing round with investor consortium from Austria and Germany
July 5, 2021
Max Planck spin-off develops immunotherapies through innovative platform technology
Vienna, July 5 2021 – Cutanos GmbH, a Viennese biotech start-up, announces the successful closing of its first financing round with KHAN Technology Transfer Fund I (KHAN-I), High-Tech Gründerfonds (HTGF), IST cube and another private investor.
Cutanos was founded in early 2021 as a spin-off of the Max Planck Institute of Colloids and Interfaces. The core of the company is its Langerhans Cell Target Delivery System (LC-TDS), a highly specific and flexible platform technology for transdermal delivery of active substances for immune modulation. The technology was developed at the Max Planck Institute in the research group of Christoph Rademacher, who became full professor for Molecular Drug Targeting at the University of Vienna last autumn. Through an exclusive licence agreement with the Max Planck Society, the LC-TDS was brought to Cutanos.
The high selectivity and specificity of the LC-TDS is achieved by a synthetic molecule that is exclusively recognised, taken up and processed by so-called Langerhans cells. In this way, therapeutic agents are provided with an "address label", so to speak, which only delivers them to those cells that can initiate an immune reaction. Such targeted immunotherapy not only allows for a reduction of drug load needed – particularly important in global vaccine campaigns against pandemic pathogens – but above all for better control of the desired immune response.
Cutanos will use the investors' capital to further develop its LC-TDS technology in the fields of viral vaccines and autoimmune diseases. Moreover, the system is fully compatible with mRNA vaccines of late, offering potential for use in novel vaccines against SARS-CoV2.
Our entire team is highly motivated to provide patients access to new therapies and vaccines based on the LC-TDS technology. We are delighted by the trust and great support of our investors.

Robert Wawrzinek, co-founder and CEO of Cutanos
Cutanos' unique technology platform has the potential to break completely new ground in vaccine development and the treatment of autoimmune diseases. To cover this broad spectrum of applications, Cutanos will also collaborate with high-profile partners from the pharmaceutical sector.

Prof. Christoph Rademacher, co-founder of Cutanos and professor at the University of Vienna
We have high hopes for the Cutanos GmbH team and the highly innovative platform technology for vaccine development, promising many therapeutic areas of application. We are pleased to enable the transfer towards a broad applicability with our investment.

Dr Bert Klebl, Managing Director of KHAN-I
HTGF has been supporting the team since the idea of starting the company. Hence, I am very pleased about the investment, the Max Planck Society as a partner and a consortium of experienced investors. We want to contribute to developing immunotherapies against cancer, autoimmune diseases or viral infections, which are more effective and safer for patients.

Dr Julian Zachmann, Investment Manager at High-Tech Gründerfonds
Cutanos is another example of highly innovative academic spin-offs in Austria, especially in the life science sector. The new delivery platform offers numerous potential in both the vaccine and autoimmune fields and we look forward to supporting the Cutanos team in their development.

Markus Wanko, Managing Partner of IST cube, the venture fund specialised in academic spin-offs in Austria
Cutanos GmbH
Cutanos GmbH is a biotech company founded in early 2021 that uses a modular and highly flexible drug delivery system patented by the Max Planck Society – the LC-TDS-, to develop antigen-specific immunotherapies for antiviral vaccines as well as for the treatment of autoimmune diseases. The company is located in the premises of the University of Vienna and is currently funded by an international consortium of investors.
https://www.cutanos.com
Press contact
Robert Wawrzinek, Managing Director Cutanos GmbH
wawrzinek@cutanos.com
KHAN Technology Transfer Fund I GmbH & Co KG (KHAN-I)
KHAN Technology Transfer Fund I GmbH & Co KG (KHAN-I) is a limited partnership under German law with the European Investment Fund (EIF), the Max Planck Foundation (MPF), Austria Wirtschaftsservice GmbH (AWS) and KHAN-I Vermögensverwaltung GmbH & Co. KG as non-managing limited partners and Khanu Management GmbH (KHANU) as general partner and fund manager. Since the end of 2019, KHAN-I has been investing in innovative projects and start-ups for the development of therapeutics, most of which have their origins in academic institutions. As a rule, KHAN-I invests in project ideas that are in basic research or at an early, preclinical stage. The focus of KHAN investments is on bridging the innovation gap to transfer suitable projects into industrial application.
IST cube
IST cube is a venture fund focussing on science based spin offs and deep tech startups. The fund invests in pre-seed, seed phases and beyond, the multi-disciplinary IST cube team supports portfolio companies with know-how and access to an extensive network. IST cube is funded by a range of public and private investors and maintains a strong partnership with IST Austria, whose scientific infrastructure is also accessible to start-ups.
https://ist-cube.com/
About High-Tech Gründerfonds
The seed investor High-Tech Gründerfonds (HTGF) finances technology start-ups with growth potential. With a volume of around 900 million euros spread across three funds and an international partner network, HTGF has supported more than 600 start-ups since 2005. Its team of experienced investment managers and start-up experts supports the young companies with know-how, entrepreneurial spirit and passion. The focus is on high-tech start-ups in the fields of digital tech, industrial tech, life sciences, chemistry and related business areas. More than 3 billion euros of capital have been invested in the HTGF portfolio by external investors in more than 1,700 following financing rounds to date. In addition, the fund has already successfully sold shares to more than 130 companies.
Investors in the public-private partnership include the Federal Ministry for Economic Affairs and Energy, KfW Capital, die Fraunhofer-Gesellschaft as well as ALTANA, BASF, Bayer, Boehringer Ingelheim, B.Braun, Robert Bosch, BÜFA, CEWE, Deutsche Bank, Deutsche Post DHL, Dräger, 1&1 AG, EVONIK, EWE AG, FOND OF, Haniel, Hettich, Knauf, Körber, LANXESS, media + more venture Beteiligungs GmbH & Co. KG, PHOENIX CONTACT, QIAGEN, RWE Generation SE, SAP, Schufa, Schwarz Gruppe, STIHL, Thüga, Vector Informatik, WACKER und Wilh. Werhahn KG.
https://www.htgf.de/
Media Contact
High-Tech Gründerfonds Management GmbH
Stefanie Grüter, Head of Marketing & Communications
T.: +49 228 82300 – 188
s.grueter@htgf.de
Contact Investors
High-Tech Gründerfonds Management GmbH
Dr. Julian Zachmann, Investment Manager
T.: +49 228 82300 – 166
j.zachmann@htgf.de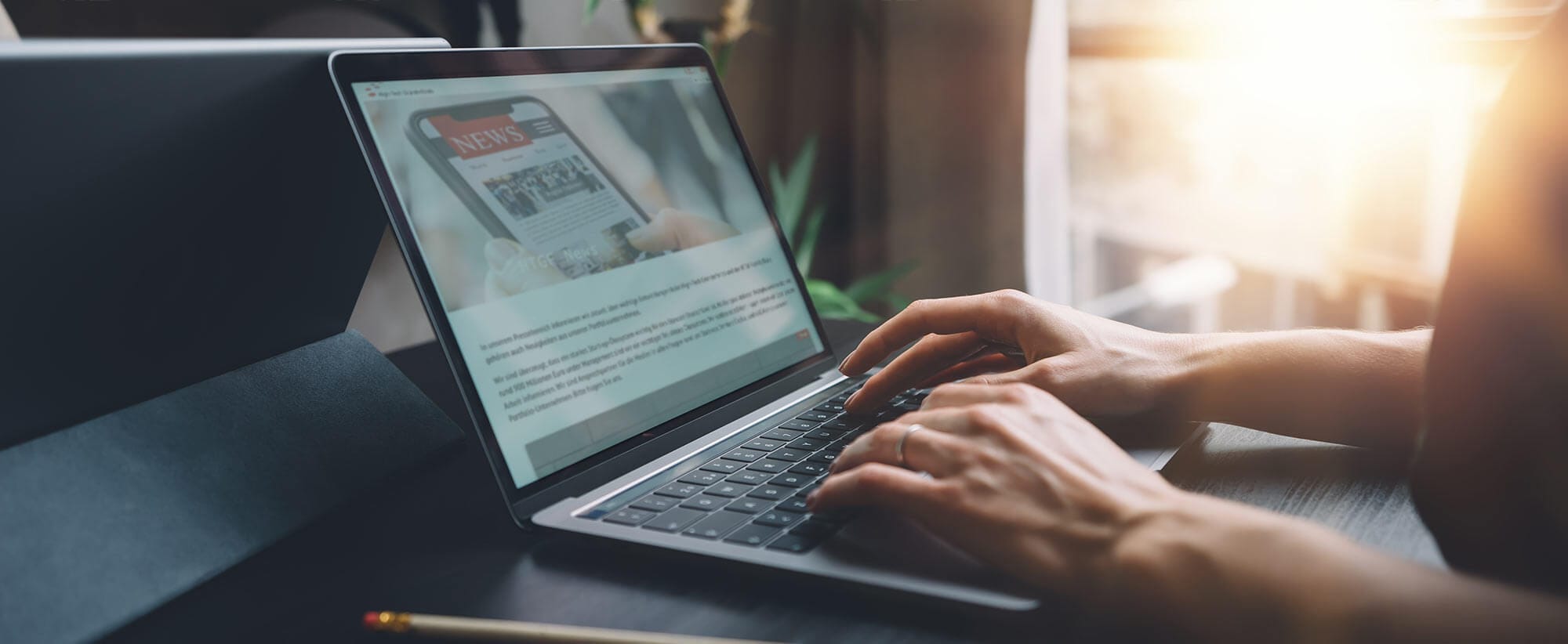 Stay up to date
Subscribe now and receive the latest press releases on investments and other news from High-Tech Gründerfonds. We inform you about important developments at HTGF and provide you with interesting news from our portfolio. Whether it's a successful exit, a new exciting investment or HR news – you'll be the first to know!