€1.8 million seed funding for crypto investment start-up Coinpanion by High-Tech Gründerfonds, co-founders of Scalable Capital and CLARK
August 31, 2021
Vienna, 31 August 2021 – Coinpanion enables everyone, without any prior cryptocurrency experience, to benefit automatically from the cryptocurrency market. The fintech start-up provides a full end to end service, from entering the crypto market to automatic asset management. Within just a year, Coinpanion is already managing several million euros in cryptocurrency investments for its customers and is now receiving €1.8 million in seed investment from renowned investors in Germany and Austria.
The lead investor in the seed round is the German High-Tech Gründerfonds (HTGF), one of the most active venture capital funds in the European market. Patrick Pöschl, co-founder of the Munich-based robo-advisor Scalable Capital, which is now valued as a unicorn (over €1 billion valuation), and Christopher Oster, co-founder and CEO of the insurance manager CLARK, are also investing. In addition, Florian Gschwandtner, co-founder of the fitness app Runtastic and investor on Austria's start-up TV show "2 minutes 2 millions", Austria's most famous start-up investor Johann "Hansi" Hansmann, who has accompanied Austria's largest start-up exits (including Runtastic, Shpock and mySugr), as well as lead investor of the pre-seed round Frank Westermann, co-founder of the diabetes app mySugr, are joining in.
Bitcoin and Ethereum have been on everyone's lips for quite some time, while many people still don't really know what to make out of terms like Cardano, Chainlink or EOS. This is exactly where Coinpanion jumps in.
Our goal is to simplify access to the cryptocurrency market for everyone. We are thrilled that we were able to convince some of the most successful entrepreneurs and investors in Germany and Austria of our vision. And the Coinpanion founding team has big plans: The €1.8 million investment will mainly flow into further growth. We want to further expand our strong user growth. We also plan to grow from 18 to 50 employees within a year.

Alexander Valtingojer, co-founder and CEO of Coinpanion
With Coinpanion, we finally have a start-up that is democratizing the non-transparent cryptocurrency market. Now anyone can become a crypto investor without any prior knowledge!

Kilian von Berlichingen, Investment Manager at High-Tech Gründerfonds
Coinpanion makes cryptocurrency investing easy
Coinpanion offers a seamless and secure entry point into the complex world of crypto currencies. Users can choose from a range of smart portfolios with different risk levels that contain carefully pre-selected cryptocurrencies. Coinpanion automatically manages the cryptocurrency investment and offers the option of setting up savings plans. With the Coinpanion app and online access, users always have an overview of their investment. Each portfolio is protected with state-of-the-art security standards, and all cryptocurrencies are insured.
Free download of the Coinpanion app:
iOS: https://tinyurl.com/3y8scm5w
Android: https://tinyurl.com/2m5zas9h
About Coinpanion
The crypto investment start-up Coinpanion was founded in Vienna in 2019 and entered private beta in August 2020. In the meantime, the platform is accessible to everyone and automatically manages several million euros in cryptocurrency investments for its customers. The four-member founding team has set itself the goal of making the highly complex cryptocurrency market accessible to the general public and thus simplifying investments. The rapidly growing fintech company currently employs 18 people.
Contact
Himmelhoch PR
Alexander Tschida
M +43 650 44 58 002
E alexander.tschida@himmelhoch.at
Coinpanion (SmartBytes GmbH)
Saad J. Wohlgenannt, CMO
Seidelgasse 21, 1030 Wien, Österreich
M +43 670 5556226
E saad@coinpanion.com
About High-Tech Gründerfonds
High-Tech Gründerfonds (HTGF) is a seed investor that finances high-potential, tech-driven start-ups. With around EUR 900 million in total investment volume across three funds and an international network of partners, HTGF has already helped forge more than 600 start-ups since 2005. Driven by their expertise, entrepreneurial spirit and passion, its team of experienced investment managers and start-up experts help guide the development of young companies. HTGF's focus is on high-tech start-ups in the fields of digital tech, industrial technology, life sciences, chemistry and related business areas. To date, external investors have injected more than EUR 3 billion into the HTGF portfolio via more than 1,700 follow-on financing rounds. HTGF has also successfully sold interests in more than 130 companies.
Investors in this public-private partnership include the Federal Ministry For Economic Affairs and Energy, KfW Capital, and Fraunhofer-Gesellschaft e.V., as well as the companies ALTANA, BASF, BAYER, B.Braun, Boehringer Ingelheim, Robert Bosch, BÜFA, CEWE, Deutsche Bank, Deutsche Post DHL, Dräger, 1+1 AG, EVONIK, EWE AG, FOND OF, Haniel, Hettich, Knauf, Körber, LANXESS, media + more venture Beteiligungs GmbH & Co. KG, PHOENIX CONTACT, QIAGEN, RWE Generation SE, SAP, Schufa, Schwarz Gruppe, STIHL, Thüga, Vector Informatik, WACKER and Wilh. Werhahn KG.
Media Contact
High-Tech Gründerfonds Management GmbH
Stefanie Grüter, Head of Marketing & Communications
T +49 228 82300 – 188
E s.grueter@htgf.de
Investor Contact
High-Tech Gründerfonds Management GmbH
Kilian von Berlichingen, Investment Manager
T +49 30 4036648 – 27
E k.berlichingen@htgf.de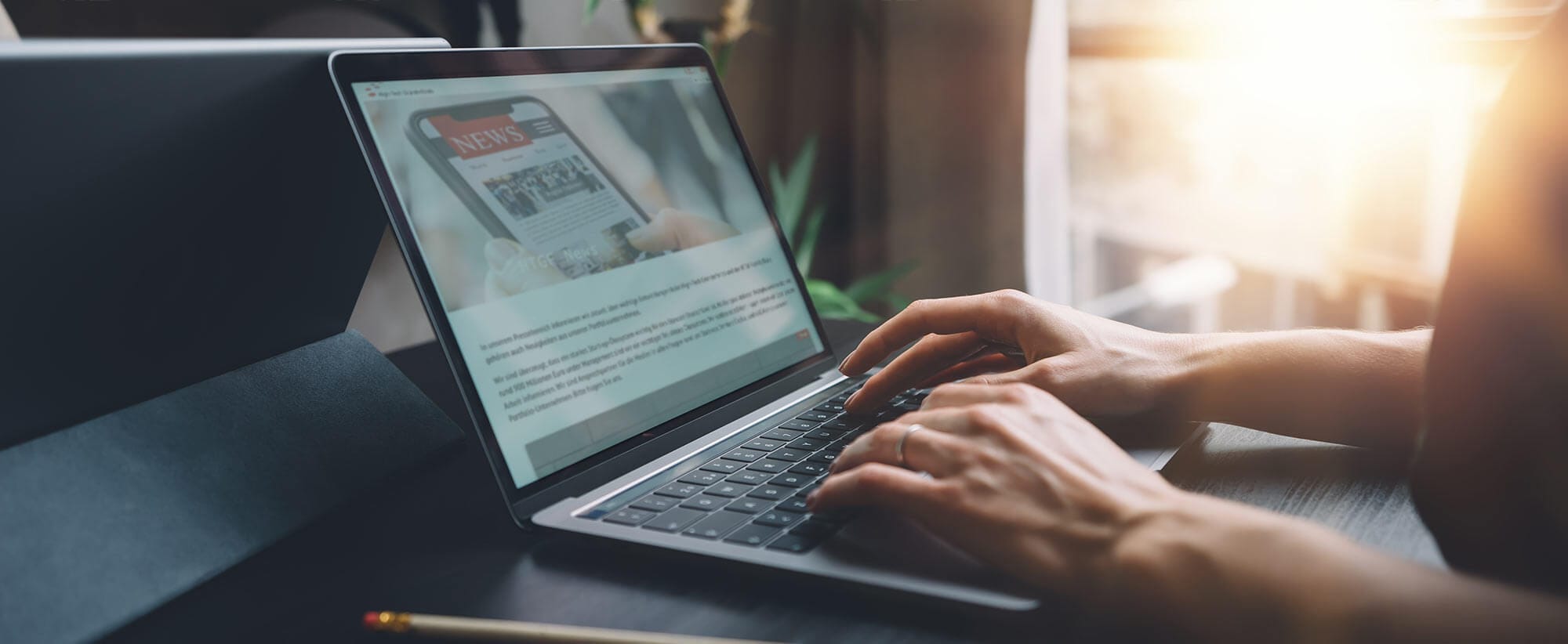 Stay up to date
Subscribe now and receive the latest press releases on investments and other news from High-Tech Gründerfonds. We inform you about important developments at HTGF and provide you with interesting news from our portfolio. Whether it's a successful exit, a new exciting investment or HR news – you'll be the first to know!