C-mo Medical Solutions raises €4.1 million aiming to transform cough monitoring
September 1, 2022
C-mo Medical Solutions is an award-winning start-up that is unravelling the potential of assessing cough towards improved diagnosis, treatment courses and disease management. The company has now raised 4.1€Mn in a seed round led by Boehringer Ingelheim Venture Fund. This investment will allow the company to bring its innovative cough-monitoring technology to the market.
Lisbon, 1 September 2022 – C-mo Medical Solutions has announced today the closing of a 4.1€Mn seed investment round. The round was led by Boehringer Ingelheim Venture Fund with participation of Portugal Ventures and High-Tech Gründerfonds. This marks the first investment round of the company that was previously awarded by the European Institute of Innovation & Technology for Health and by the Portuguese Innovation Agency.
C-mo Medical Solutions is working to solve the pressing need to better assess chronic cough. Diogo Tecelão, co-founder and CEO of the company, explains: "Chronic cough is a highly prevalent symptom, being responsible for up to 40% of the pulmonologists' workload. At the same time, cough is a symptom that hides extremely valuable information about the patient's health, thus bringing tremendous clinical value. The European Respiratory Society stated in 2019 that there is an urgent need for suitable cough monitoring technologies – developing a solution has been our mission since!"
The company is unravelling the clinical value of cough through C-mo's innovative product suite. C-mo's unique technology analyses the subtle characteristics of the patient's cough and translates them into actionable insights.
C-mo is the first and only solution that can monitor the patient's cough seamlessly, over long periods of time, and while protecting the patient's privacy. It is also the first tool providing a complete and holistic assessment of the patient's cough traits, thus enabling its application in several key use-cases

Diogo Tecelão, co-founder and CEO of C-mo Medical Solutions
Overall, C-mo answers an urgent medical need and represents a powerful solution to speed-up diagnosis, optimise treatment courses, improve disease management, and support pharmaceutical research.
We are excited about the novel C-mo technology in analysing cough and think that it will provide great value by allowing for a more specific diagnosis, and by empowering patients to better understand and manage their disease

Dr. Alexander Ehlgen, Investment Manager at Boehringer Ingelheim Venture Fund
We're proud to be investing in C-mo Medical Solutions. This round will enable the company to continue developing their product and meeting the medical needs related to the personalised management of chronic cough and doctor-patient interactions, alongside internationalisation to the European and US markets

Teresa Fiúza, Executive Vice President of Portugal Ventures
C-mo is addressing an unmet clinical need. Its solution has the potential to significantly improve how cough-related diseases are diagnosed, managed and treated. This seed round will enable the company to obtain key clinical evidence and to further develop its platform. We look forward to supporting the team on its journey

Niels Sharman, Investment Manager at High-Tech Gründerfonds
We are excited to bring onboard strategic and valuable investors that share our vision. We believe C-mo will cause a paradigm shift on how cough is addressed, respiratory diseases are monitored, and new drugs are launched to the market.

Diogo Tecelão, co-founder and CEO of C-mo Medical Solutions
---
About C-mo Medical Solutions
C-mo Medical Solutions is an award-winning Digital Health start-up that develops solutions for the diagnosis and management of cough-incident medical conditions. The company's mission is to unravel the clinical potential of cough assessment and solve the major unmet medical needs associated with the management of chronic cough. The company was founded by Diogo Tecelão, Miguel Andrade, Filipe Valadas, Alexandra Lopes, Sara Lobo, and Nuno Neuparth, thus combining a wealth of knowledge on digital health, business development, and respiratory medicine.
www.c-mo.solutions
Contact
Diogo Tecelão – Co-founder and CEO
info@c-mo.solutions
About Boehringer Ingelheim Venture Fund
Created in 2010, the Boehringer Ingelheim Venture Fund GmbH (BIVF) invests in ground-breaking companies to drive innovation in biomedical research. BIVF is searching for significant enhancements in patient care through pioneering science and its clinical translation by building long-term relationships with scientists and entrepreneurs. BIVF's focus is to target unprecedented concepts addressing high medical needs in immuno-oncology, regenerative medicine, infectious diseases and digital health. For more information, please visit: www.boehringer-ingelheim-venture.com.
About Portugal Ventures
Portugal Ventures, a venture capital firm that is part of the Banco Português de Fomento group, currently manages 254 million euros and has more than 140 portfolio companies. It invests in startups in the pre-seed and Series A stages that offer innovative solutions for the international market in the Digital & Technology, Manufacturing & Technology, Therapeutics & Health Tech and Tourism sectors. Since 2012, Portugal Ventures has invested 181 million euros in 190 new businesses. Learn more at www.portugalventures.pt.
About High-Tech Gründerfonds
High–Tech Gründerfonds (HTGF) is a seed investor that finances high-potential, tech-driven start-ups. With around EUR 900 million in total investment volume across three funds and an international network of partners, HTGF has already helped forge more than 670 start-ups since 2005. With the start of HTGF IV, more than EUR 400 million in fund volume will be added in the fall of 2022. Driven by their expertise, entrepreneurial spirit and passion, its team of experienced investment managers and startup experts help guide the development of young companies. HTGF's focus is on high-tech start-ups in the fields of digital tech, industrial technology, life sciences, chemistry and related business areas. To date, external investors have injected more than EUR 4 billion into the HTGF portfolio via more than 1,900 follow-on financing rounds. HTGF has also successfully sold interests in more than 160 companies.
Fund Investors in the public-private partnership include the Federal Ministry for Economic Affairs and Climate Action, KfW Capital, the Fraunhofer-Gesellschaft and many companies from a wide range of industries.
Media contact
High-Tech Gründerfonds Management GmbH
Stefanie Grüter, Head of Marketing & Communications
T.: +49 228 82300188
s.grueter@htgf.de
Contact Investor
High-Tech Gründerfonds Management GmbH
Niels Sharman , Investment Manager
T.: +49 228 82300147
n.sharman@htgf.de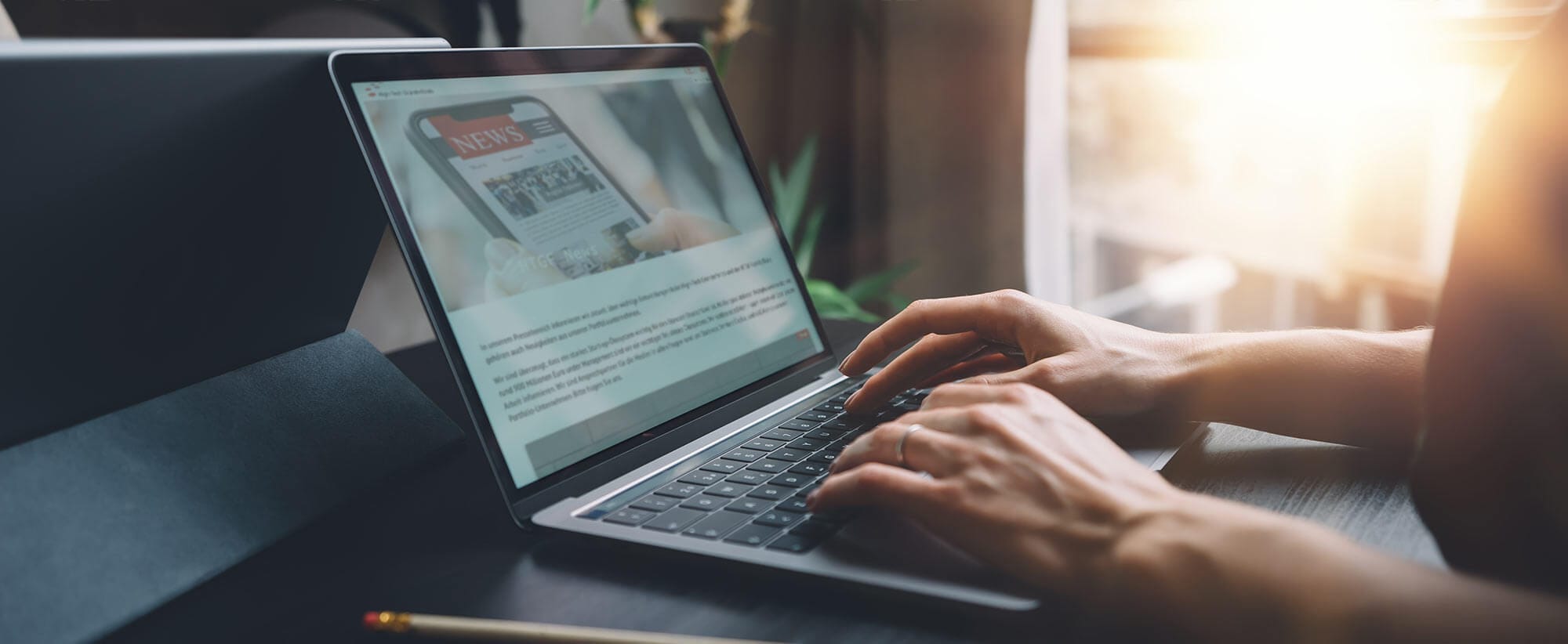 Stay up to date
Subscribe now and receive the latest press releases on investments and other news from High-Tech Gründerfonds. We inform you about important developments at HTGF and provide you with interesting news from our portfolio. Whether it's a successful exit, a new exciting investment or HR news – you'll be the first to know!