Arkane Network raises €1.55M to continue its growth as a blockchain industry leader
April 8, 2021
Belgian blockchain technology provider, Arkane Network, closed a €1.55M seed round led by High-Tech Gründerfonds (HTGF). DM-BB David Majert, Palentine Ventures (Blockrocket) and imec.istart Fund joined the round. Aiming further growth as technology pioneer in the blockchain industry, Arkane will grow its team and set up an independent branch in Berlin.
Arkane was founded in 2018 by Tim Dierckxsens, Karel Striegel, Davy Van Roy and Gerbert Vandenberge to solve the complexity of blockchain technology and make it ready for mainstream adoption. With Arkanes solution every Rest-API Developer can develop blockchain based products. Arkane does this with its blockchain agnostic, digital wallet-, and NFT services for companies and popular blockchain games like CoinStats, NFTBank, Atari, Bondly Finance, The Sandbox and Aavegotchi. With the funding, Arkane is able to continue its current growth.
We're proud to join the HTGF-family and bring together our investment partners to help us grow Arkane. In the past few months, they've already helped us to develop better strategies, gain valuable insights and be a better company. In the coming months we want to strengthen our position as an industry leader in the blockchain ecosystem. Therefore we'll continue building our leadership team with new hires in the coming months.

Tim Dierckxsens, Co-founder & CEO Arkane Network
Right from the start I was convinced that the team and the holistic product approach in the area of Blockchain as a Service, among others with the innovative wallet solution and the NFT marketplace will play an outstanding role in this billion market.

Frank Reinecke, Senior Investment Manager at HTGF
2021, already a leader in the Blockchain and NFT industry
With more than 100,000 wallet users, Arkane managed to build the missing link between the complex world of blockchain and the everyday user. This with a team of 6 tech pioneers, including the 4 founders, working remotely.
Arkane recently launched the Arkane Market, positioning itself as a complete and user friendly solution to help blockchain projects scale in a faster and more secure way. The Arkane Market is the very first peer-to-peer NFT marketplace on Polygon.
Arkane is a one-stop-shop for everything NFT. From creating NFTs via its API solutions, to having custody services until primary and secondary sale possibilities with the Arkane Market.
The Sandbox, Bondly, Atari, Binance and Polygon
One of Arkane's biggest use cases is The Sandbox. A metaverse, blockchain game company, valued at 1,5 Billion dollar, positioning Arkane as tech provider for the industry leading blockchain game. Other big names on the Arkane client and partner list are Bondly, Atari, Binance, Avalanche, Terra Virtua, Hedera and Polygon.
Thanks to our complete and user-friendly solution we became a preferred partner for blockchains like the Binance Smart Chain and Polygon, a layer 2 solution on the Ethereum chain. This brings us a lot of leading projects that can scale faster and more secure with our services.

Tim Dierckxsens, Co-founder & CEO Arkane Network
Arkane makes it really seamless to create a wallet and access The Sandbox gaming platform; without any prior knowledge of blockchain.

Sebastien Borget, Co-founder & CEO The Sandbox
Blockchain gaming
Arkane started out focusing on a niche within a niche: blockchain games. Offering them solutions to monetize their game assets with NFTs and changing their business model. A game asset, like a sword, can now be limited and therefore holding value. Those are called NFTs (Non-fungible Tokens) and are stored on a blockchain like Ethereum, Polygon or the Binance Smart Chain.
Arkane provides the gamers of those online games with digital wallets, to store those assets in with a native solution that also works on mobile devices. On the Arkane Market, gamers can then trade those NFTs in a fully compliant environment.
NFT Market
Arkane collaborated on several big NFT sale projects. Helping projects sell for a total of more than $3M worth of NFTs in 2021 already. With its peer-to-peer market, combined with its Market APIs and custom flash sale* solutions together with Shopify, Arkane is able to handle the technical part from A to Z.
*flash sale: where hundreds of NFTs are sold out in a few seconds
Thanks to Arkane, blockchain games, projects and decentralized applications are able to unlock a totally new revenue stream without the need of being experienced in blockchain engineering or hustling through a complex regulatory framework.
1M users
By the end of 2021, and with its rapid growth across the different products, Arkane targets to have 1M wallet users on its platform. That's a 10x from now.
---
About Arkane
Arkane is a Belgian based technology company founded in 2018 by Tim Dierckxsens, Karel Striegel, Davy Van Roy and Gerbert Vandenberge to solve the complexity of blockchain technology and make it ready for mainstream adoption. The Arkane products consist of Wallet Services, NFT Management (including NFT minting APIs) and the Arkane Market (an NFT Marketplace).
Contact:
Tim Dierckxsens, Co-founder & CEO of Arkane Network
tim.dierckxsens@arkane.network
+32 491 20 52 47
https://arkane.network
https://arkane.market
---
About Blockrocket
Blockrocket is an accelerator program and early-stage investor for blockchain startups in Germany. The accelerator offers an exclusive ecosystem to help startups, corporates, and investors to leverage the potential of blockchain technology and invests up to 150,000 EUR in pre-seed or seed startups. Startups can apply online: www.blockrocket.io.
About imec.istart
Imec.istart – imec's business accelerator – wants to help tech startups launch their business idea successfully. The imec.istart program offers a broad range of services such as initial financial injection (50,000 up to 150,000 EUR pre-seed funding), industry vertical specific coaching and mentoring, access to technology and working facilities, access to a broad (inter)national network of partners and investors and more. Since its launch in 2011, imec.istart helped more than 200 tech startups in diverse fields to develop into sustainable ventures.
imec.istart is ranked 1st in the European 'Top University Business Accelerators' by UBI Global
Startups interested in joining the 12 month imec.istart acceleration program, can send in their application during our Open Call months (Sept, Jan and May) : www.imecistart.com
About High-Tech Gründerfonds
High-Tech Gründerfonds (HTGF) is a seed investor that finances high-potential, tech-driven start-ups. With around EUR 900 million in total investment volume across three funds and an international network of partners, HTGF has already helped forge more than 600 start-ups since 2005. Driven by their expertise, entrepreneurial spirit and passion, its team of experienced investment managers and startup experts help guide the development of young companies. HTGF's focus is on high-tech start-ups in the fields of digital tech, industrial technology, life sciences, chemistry and related business areas. To date, external investors have injected almost EUR 3 billion into the HTGF portfolio via more than 1,700 follow-on financing rounds. HTGF has also successfully sold interests in more than 120 companies.
Investors in the public-private partnership include the Federal Ministry of Economics and Energy, KfW Capital, the Fraunhofer-Gesellschaft and 32 companies. The Fund Investors
Media Contact
High-Tech Gründerfonds Management GmbH
Stefanie Grüter, Head of Marketing & Communications
T.: +49228 – 82300 – 188
s.grueter@htgf.de
Investor Contact
High-Tech Gründerfonds Management GmbH
Frank Kerim Reinecke, Senior Investment Manager
T.: +49 30 4036648 – 179
f.reinecke@htgf.de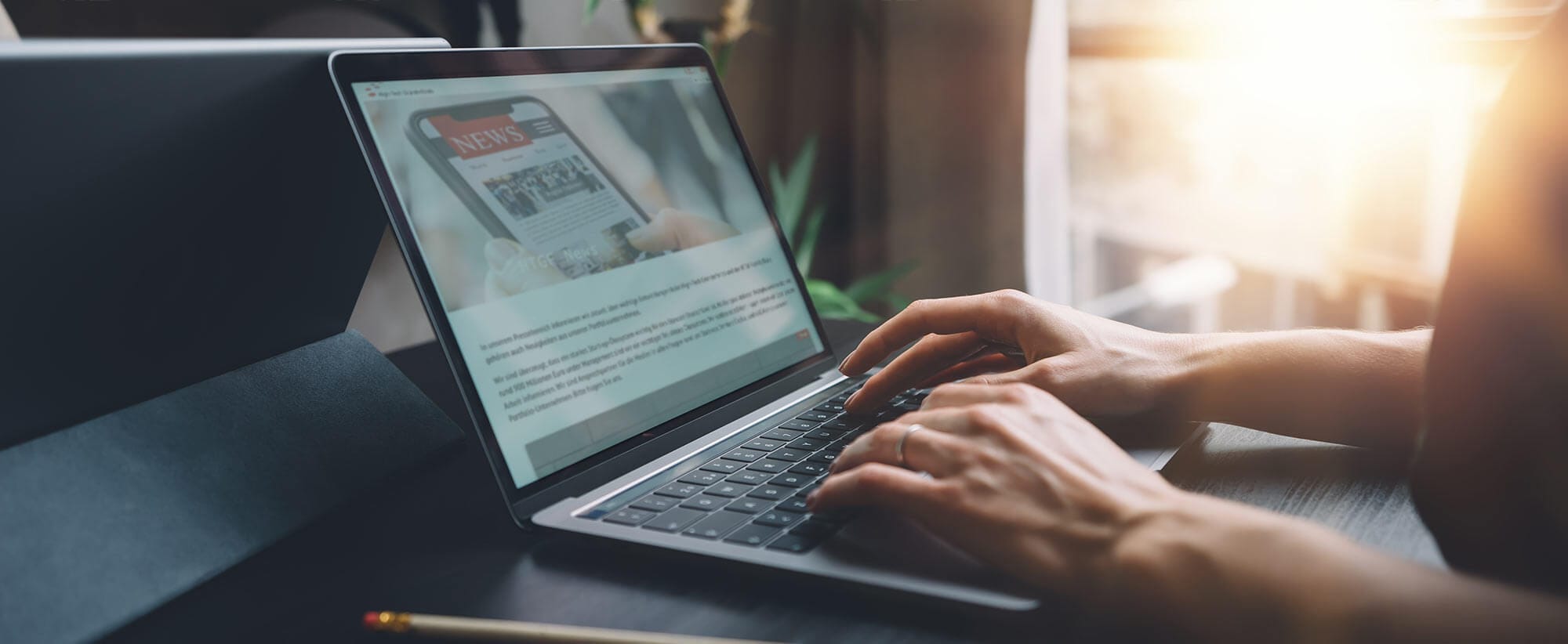 Stay up to date
Subscribe now and receive the latest press releases on investments and other news from High-Tech Gründerfonds. We inform you about important developments at HTGF and provide you with interesting news from our portfolio. Whether it's a successful exit, a new exciting investment or HR news – you'll be the first to know!