The Swiss startup AICA closes CHF 1.2 million financing round, to give robots a sense of touch and enable autonomous learning
March 8, 2023
AICA SA receives CHF 1.2 million in Seed round from Spicehaus Partners, High-Tech Gründerfonds, and Schaeffler Group.
The Swiss startup uses Artificial Intelligence to automate manufacturing processes that are complex and hard for people to accomplish.
The raised funds will allow the EPFL spin-off to expand its library of applications and deploy its solutions internationally.
---
Lausanne, Switzerland, 8 March 2023 – The Lausanne-based EPFL-Spin Off from the LASA, which aims to make robotics accessible to companies of all sizes, announces the completion of its financing round this February 2023. Currently active in Switzerland and Germany, with its main customers from the automotive industries, the startup is expanding to other countries and market segments (medtech, food processing). The CHF 1.2 million round will allow the company to bring its robotics software into production during 2023 and expand its activities internationally. The investment, led by Spicehaus Partners with the support of High-Tech Gründerfonds and Schaeffler Group, confirms the company's growth potential, as well as the sustainability of its technology and strategic vision.
AICA combines reinforcement learning and close-loop force control, giving robots a sense of touch and the ability to learn and adapt autonomously to changes. This state-of-the-art approach makes robot programming for complex applications affordable and efficient. It also offers manufacturers the flexibility to automate "dirty, dull & dangerous" processes that are currently still performed manually. To illustrate, it can be activities such as the manipulation of heavy material, or the handling of chemicals, or other tasks where human physical and mental health is at risk.
AICA is thrilled with the support and confidence shown by our investors, which enables us to deploy our technology in Europe and beyond. We aim to empower a greater number of companies by making robotics more accessible and intelligent.

Baptiste Busch, Co-founder & CEO of AICA
The AICA team is enthusiastic about the new challenges and the chance to focus on their objective of offering flexible and cost-effective robotized solutions to SMEs. Currently, many companies are unable to afford robotized solutions because of the high implementation costs and the requirement for advanced robotics expertise to operate them. Due to the high costs of local production, the outsourcing of some processes is still widespread. However, with the solutions provided by the startup, SMEs can automate redundant, dangerous, and non-value-adding parts of their manufacturing lines, allowing human labor to focus on productive activities. This will also enable manufacturers to relocate parts of their production in-house, for better control over their value chain. As the Swiss firm expands its operations, it intends to establish local offices and hire local staff in its clients' countries.
After two promising PoCs, we are now excited to be actively invested in AICA's success story. We have come to know AICA as a very agile and innovative company and are convinced that these characteristics will contribute significantly to the company's success. Together, we will redefine robotic assembly and thereby create new value for our customers.

Thomas Krämer (SVP Advanced Production Technology, Schaeffler AG)
We are deeply impressed by AICA's strong team and deep robotics expertise. The industry 4.0 revolution has only started and increasingly also highly complex processes can be automated. We strongly believe that AICA can play an important role with its manufacturer-independent robotics software.

Dr. Teddy Amberg, Founding Partner at Spicehaus
We are very excited to support the AICA team on their journey to push the accessibility of industrial robots even further. We see a strong tailwind in our robotics portfolio and the current market as robotic automation is not a choice anymore but a necessity for many customers. AICA's approach to achieve accuracy and precision through self-learning robots is a very promising paradigm shift in robotic programming.

Gregor Haidl, Senior Investment Manager at HTGF
This investment will help the startup expand its library of applications, tackling many of the challenges that companies have been facing for a long time. It is an important step for AICA in its vision to make automation accessible to everyone. AICA's unique technology places the company in a perfect position to meet the growing demand for robotic solutions.
About AICA
Spinning-off from the LASA (Learning Algorithms & Systems Laboratory) of EPFL (Ecole Polytechnique Fédérale de Lausanne), the company aims to make robotics accessible to all companies. Its technology combines reinforcement learning and closed-loop force control, giving robots a sense of touch and the ability to learn and adapt autonomously to changes. Among other things, this gives manufacturers more flexibility and autonomy, allowing them to automate their manufacturing process in an affordable way. In addition, on-site production employees can now operate the robots without the need for advanced robotic expertise.
About High-Tech Gründerfonds
The seed investor High-Tech Gründerfonds (HTGF) finances tech start-ups with growth potential and has supported almost 700 start-ups since 2005. With the launch of its fourth fund, HTGF now has about 1.4 billion euros under management. Its team of experienced investment managers and start-up experts support young companies with expertise, entrepreneurial spirit and passion. HTGF's focus is on high-tech start-ups in the fields of digital tech, industrial tech, life sciences, chemistry and related business areas. To date, external investors have injected more than 4.5 billion euros of capital into the HTGF portfolio via more than 2,000 follow-on financing rounds. In addition, HTGF has already successfully sold shares in more than 160 companies.
Fund investors in this public-private partnership include the German Federal Ministry for Economic Affairs and Climate Action, KfW Capital and 45 companies from a wide range of industries.
Media contact
High-Tech Gründerfonds Management GmbH
Stefanie Grüter, Partner Communications & Relations
T.: +49 228 – 82300 – 188
s.grueter@htgf.de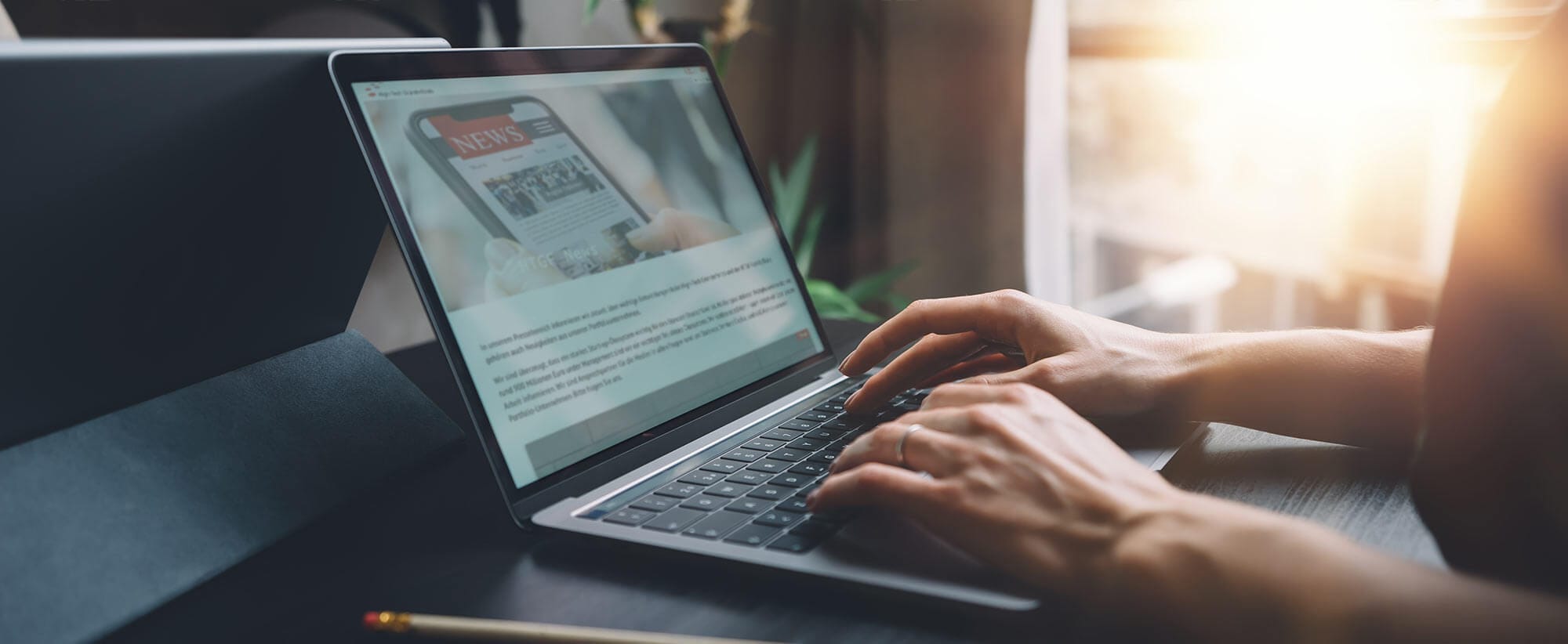 Stay up to date
Subscribe now and receive the latest press releases on investments and other news from High-Tech Gründerfonds. We inform you about important developments at HTGF and provide you with interesting news from our portfolio. Whether it's a successful exit, a new exciting investment or HR news – you'll be the first to know!