Tangany closes €7m in seed round to continue their Whitelabel Crypto Custody growth strategy
April 20, 2022
Tangany uses proprietary technology to offer reliable, scalable and highly secure white-label custody of digital assets on the blockchain
Provides custody services to more than 40 clients including Tezos Foundation, Quirin Privatbank and Exporo
Currently has €400m digital assets under custody
Funding round is led by Nauta Capital and supported by existing investor HTGF and new investor C3 VC Fund
---
Munich, 20 April 2022 – Tangany, a BaFin-regulated white-label platform for custody of crypto assets, has raised €7m in the seed round led by Nauta Capital. Existing investor HTGF and new investor C3 VC Fund also participated in the round.
Tangany's Crypto Custody service provides highly secure storage for digital assets such as Bitcoin, Ethereum, stablecoins, security tokens and NFTs. Their proprietary solution supports both hot and cold wallets to provide clients the easiest way to adopt blockchain.
The Munich-based fintech has seen skyrocketing growth over the last year, onboarding over 25 new clients including Tezos Foundation, Quirin Privatbank and Exporo. This growth reflects now more than €400m of digital assets under custody, increasing their revenue 5x by the end of 2021.
The German FinTech award winners have a strong European client-base and are already seeing global demand from Asia, America and Africa, which indicates Tangany's custody solution is acknowledged worldwide for its quality and reliability.
With this successful funding round we begin the next chapter of our development. We were 4x oversubscribed which shows that Tangany is heading in the right direction. So far, Tangany has been growing through its own profitability. Our partnership with Nauta Capital, C3 VC Fund and our existing investors, will enable us to accelerate our growth by expanding our team whilst also retaining our exceptionally high standards of quality and reliability. We will continue to innovate and we couldn't be more excited for the future.

Martin Kreitmair, CEO of Tangany
The team is expected to grow to more than 50 employees by the end of 2022, starting with the key hiring of Heinrich Polke, their new COO. The funding will also enable Tangany to add new services to the existing core custody business such as staking and yield farming. In parallel, the different business activities will be streamlined through one unified API and a newly added website interface for clients.
Tangany's mission is to advance crypto adoption and enable organisations to expand their catalogue of financial products whilst making the transition for their customers as smooth as possible.
Although the crypto industry has received a lot of attention recently, it has yet to cross the chasm from early adopters to mass market. This is largely due to the underlying technical complexities which Tangany and other custodians will play an instrumental role in abstracting away, thereby providing access to the next wave of crypto users. We are particularly excited about Tangany's embedded approach, which allows anyone to seamlessly integrate cryptocurrencies into their offering.

Markus Düttmann, Principal at Nauta Capital
As a new investor in Tangany, we are looking forward to actively supporting the next level of Tangany's success story. Tangany is very well positioned for the next stage of evolution. Legacy banks have not yet developed adequate crypto custody solutions internally and therefore rely on Tangany as a leading custody provider. By obtaining the license early, Tangany has a big head start on the competition in Europe and beyond.

Theo Woik, Managing Partner of C3 VC Fund
As the lead Investor of the first round, we are proud of what the team has achieved so far and welcome the new investors on board. We believe that the technology of Tangany will play a crucial role in the coming era of new money.

Tobias Schulz, Principal at HTGF
DISCLAIMER: The transaction is pending approval from the Federal Financial Supervisory Authority (BaFin).
About Tangany
Tangany, founded in 2019, is a regulated German financial institution providing a market-leading B2B solution for custody of digital assets on the blockchain. With the Tangany Custody Suite, customers can store digital assets such as cryptocurrencies (Bitcoin, Ethereum, etc.), stablecoins,  Security Tokens, Crypto Securities and NFTs in either a Warm or Cold Wallet. The institution is regulated in accordance of Section 1 (1a) sentence 2 no. 6 KWG as a qualified crypto custodian. Tangany has also regularly received awards for its leading wallet infrastructure in recent years, namely the Fintech Germany Award in 2020 for Seed Stage and 2021 for Investment Technology. 
www.tangany.com 
Contact: tim.schuster@tangany.com
About Nauta Capital
Nauta Capital is a Pan-European Venture Capital firm investing in early-stage technology companies, with offices in London, Barcelona and Berlin. With over half a billion assets under management and a team of 24 people, Nauta Capital is one of Europe's largest B2B focused VCs. As a sector-agnostic investor, Nauta's main areas of interest include B2B SaaS solutions with strong network effects, vertically focused enterprise tech transforming large industries as well as those leveraging deep-tech applications to solve challenges faced by large enterprises. Nauta has led investments in more than 60 companies including Brandwatch, HappySignals, Marfeel, Nextail, Emjoy, zenloop, Mercaux, Holded, Onna, MishiPay, and Smart Protection. Find out more at www.nautacapital.com.
Contact: carles.ferrer@nautacapital.com
About C3 Management and C3 VC Fund
C3 Management GmbH is an asset management company focused on managing venture funds which invest in exceptional blockchain technology companies worldwide. C3's mission is, among other things, to accelerate growth, development, and especially adoption of EOSIO-based blockchains and the EOSIO software. Towards this mission, C3 manages the C3 VC Fund, which is partly funded by Block.one and offers developers and entrepreneurs the funding they need to create community-driven businesses leveraging EOSIO. C3 VC Fund focuses on early and growth stage technology companies. C3 VC Fund operates worldwide and is located in Frankfurt, Germany.
www.c3-management.com
About High-Tech Gründerfonds
High-Tech Gründerfonds (HTGF) is a seed investor that finances high-potential, tech-driven start-ups. With around EUR 900 million in total investment volume across three funds and an international network of partners, HTGF has already helped forge more than 650 start-ups since 2005. Driven by their expertise, entrepreneurial spirit and passion, its team of experienced investment managers and startup experts help guide the development of young companies. HTGF's focus is on high-tech start-ups in the fields of digital tech, industrial technology, life sciences, chemistry and related business areas. To date, external investors have injected more than EUR 4 billion into the HTGF portfolio via more than 1,900 follow-on financing rounds. HTGF has also successfully sold interests in more than 150 companies.
Investors in this public-private partnership include the Federal Ministry for Economic Affairs and Climate Action, KfW Capital, and Fraunhofer-Gesellschaft e.V., as well as the companies ALTANA, BASF, BAYER, B.Braun, Boehringer Ingelheim, Robert Bosch, BÜFA, CEWE, Deutsche Bank, Deutsche Post DHL, Dräger, 1+1 AG, EVONIK, EWE AG, FOND OF, Haniel, Hettich, Knauf, Körber, LANXESS, media + more venture Beteiligungs GmbH & Co. KG, PHOENIX CONTACT, QIAGEN, RWE Generation SE, SAP, Schufa, Schwarz Gruppe, STIHL, Thüga, Vector Informatik, WACKER and Wilh. Werhahn KG.
Media Contact
High-Tech Gründerfonds Management GmbH
Stefanie Grüter, Head of Marketing & Communications
T.: +49 228 – 82300 – 188
s.grueter@htgf.de
Investor Contact
High-Tech Gründerfonds Management GmbH
Tobias Schulz, Principal
T.: +49 228 – 82300 – 130
t.schulz@htgf.de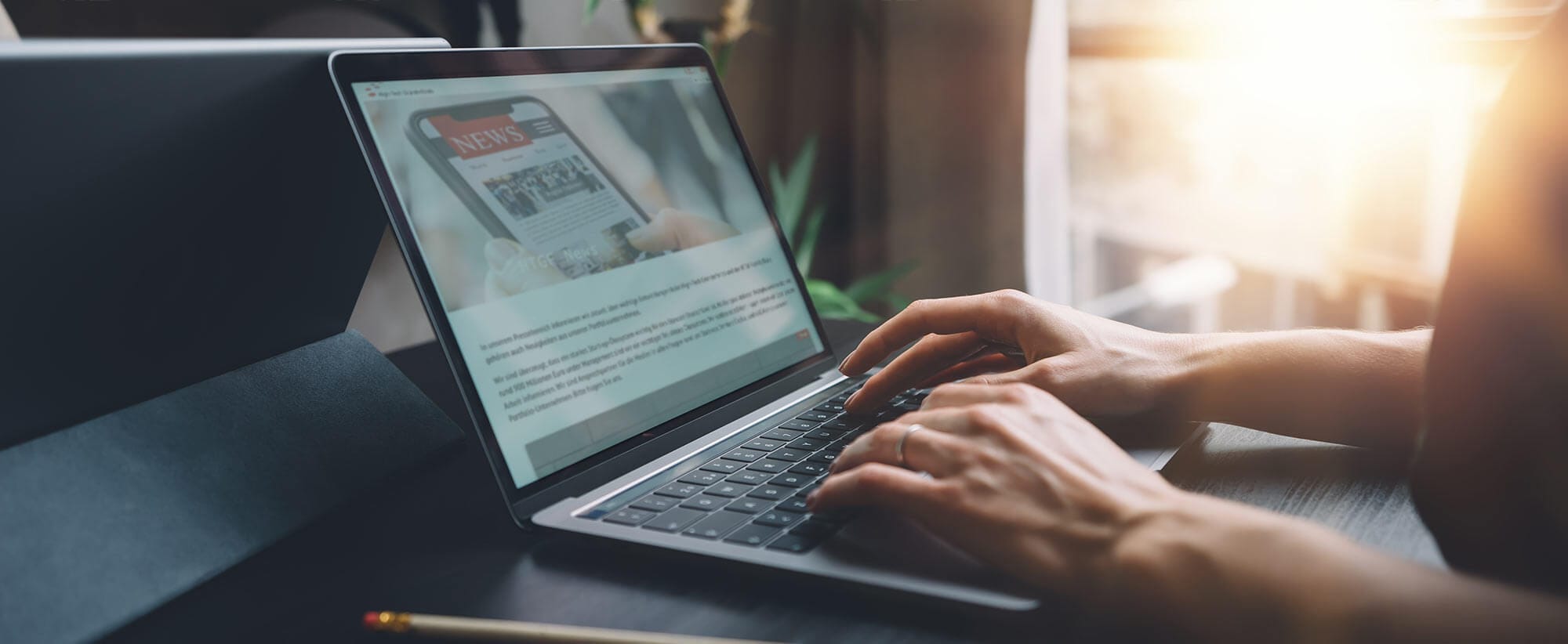 Stay up to date
Subscribe now and receive the latest press releases on investments and other news from High-Tech Gründerfonds. We inform you about important developments at HTGF and provide you with interesting news from our portfolio. Whether it's a successful exit, a new exciting investment or HR news – you'll be the first to know!