Orbex Secures $24 Million Funding Round for UK Space Launch
December 11, 2020
New funding secures roadmap to first launch from Sutherland spaceport in Scotland
Orbex is 1st UK space-sector company to win prestigious Horizon 2020 funding
Orbex, the innovative European space launch company, has secured $24 million in a funding round led by BGF, the UK's most active investment company, and Octopus Ventures, one of the largest VCs in Europe.
BGF and Octopus Ventures have joined existing investors High-Tech Gründerfonds, Heartcore Capital and Elecnor S.A. – parent company of the multi-national space firm Deimos Space – in a new funding round for the orbital launch services company. The new investments secure the roadmap to the first launch from the Space Hub Sutherland spaceport in Scotland.
Orbex is an impressive UK company which is developing a strongly differentiated and innovative launch solution for the rapidly-growing small satellite market. In Europe, they are a recognized leader with an experienced team, substantial institutional support, a growing customer list and patented technology. The private space sector remains a key future industry for both Scottish and UK governments and we're very excited to be backing one of the most compelling examples of this evolving sector.

Keith Barclay, Investor at BGF
Conceived and developed as an environmentally sustainable launch system, the Orbex Prime rocket uniquely uses bio-propane, a renewable biofuel that cuts CO2 emissions by 90% compared to traditional kerosene-based rocket fuels. Designed to be recoverable and re-usable, Orbex Prime is intended to leave no debris in the ocean or in orbit around the Earth. The company is constructing the rocket vehicle at factories in Forres, near Inverness in Scotland, and Copenhagen in Denmark.
Orbex is creating a highly innovative launch solution that is rapidly gaining market traction with very serious customers. We're delighted to be part of the future of the company and are very excited about what they're looking to achieve, including the first ever vertical launches from UK soil.

Simon King, Partner at Octopus Ventures
Orbex has already confirmed six commercial satellite launch contracts, with the first launches expected in 2022. The company's preferred launch site will be the Sutherland spaceport on the northernmost coast of Scotland, which was granted planning permission in mid-August 2020.
This financing round is an important step forward for Orbex. It helps us maintain our rapid pace and allows us to move forward with certainty towards our first launch from the Sutherland spaceport. With BGF and Octopus Ventures we have found significant strategic partners who recognise our vision, and who have the capability to support our development through both the early flights and into subsequent growth and production.

Chris Larmour, Orbex CEO
We want the UK to be Europe's leading destination for launching small satellites – driving economic growth in communities up and down the country. Companies like Orbex are playing a vital role in the UK's thriving commercial spaceflight market and today's funding reflects the confidence that investors have in Orbex, helping to bring small satellite launch from Sutherland one step closer.

Amanda Solloway, UK Science Minister
The announcement by Orbex will bring significant new investment in high technology employment opportunities and large-scale production facilities in the Highlands region of Scotland, close to the launch site at the A'Mhoine peninsula in Sutherland. The A'Mhoine site was granted planning permission in August 2020 and is expected to begin construction in 2021.
This is great for Forres, Moray and the Highlands and marks further strong progress for Orbex. Our aim is for Scotland to secure a £4 billion slice of the global space market by 2030 – an ambitious but realistic target. The Scottish space sector has a unique selling point – using space as a force for good – designing lighter, more efficient rockets, developing clean burning and renewable fuel and using satellite data to combat climate change and promote scientific discovery. This investment will help Orbex take a significant step towards their goal of placing small satellites into orbit from Space Hub Sutherland, and help build an innovative new industry for Scotland's economy.

Ivan McKee, Scottish Minister for Trade, Investment and Innovation
The funding round is completed by a €2.5 million grant from the European Horizon 2020 SME Instrument programme – the first for a UK space-sector company – to support the development of patented coaxial tanking technology. Orbex previously won £5.5 million in grant funding from the UK Space Agency's Launch UK programme in 2018.
About Orbex
Orbex is a UK-based spaceflight company with headquarters, production and testing facilities in Scotland, and design and testing facilities in Denmark. Orbex staff members have professional backgrounds with NASA, ESA, Ariane and several commercial spaceflight organisations. The company is now funded by two of the UK's largest and most active venture capital funds, BGF and Octopus Ventures, who join two of Europe's largest venture capital funds, Heartcore Capital and the High-Tech Gründerfonds, as well as strategic investor Elecnor, parent company of Deimos Space, the UK Space Agency (UKSA), the European Space Agency (ESA) and the European Commission Horizon 2020 programme.
https://orbex.space/
About BGF
BGF was set up in 2011 and has invested more than £2.5bn in over 335 companies, making it the most active investor in the UK. BGF is a minority, non-controlling equity partner with a patient outlook on investments, based on shared long-term goals with the management teams it backs. BGF invests in growing businesses in the UK and Ireland through its network of 14 offices. In 2018, Canada launched its equivalent – the Canadian Business Growth Fund – and in 2019, Australia did the same, both based on BGF's funding model.
https://www.bgf.co.uk/
About Octopus Ventures
Octopus Ventures, part of the Octopus Group, is built to specialise in the four areas we believe will change the world for the better: health, money, deep tech and consumer. With £1.3 billion under management and investing over £100m a year, Octopus Ventures is one of the largest and most active venture investors in Europe. Typical investment is from £1 million for Seed to £10 million for Series B with the ability to fund the companies backed right through to IPO. Octopus Ventures has backed the founding teams of over 120 companies including Zoopla, Secret Escapes, graze.com, Depop and Cazoo.
https://octopusventures.com/
About High-Tech Gründerfonds
High-Tech Gründerfonds (HTGF) is a seed investor that finances high-potential, tech-driven start-ups. With around EUR 900 million in total investment volume across three funds and an international network of partners, HTGF has already helped forge almost 600 start-ups since 2005. Driven by their expertise, entrepreneurial spirit and passion, its team of experienced investment managers and startup experts help guide the development of young companies. HTGF's focus is on high-tech start-ups in the fields of digital tech, industrial technology, life sciences, chemistry and related business areas. To date, external investors have injected over EUR 2.7 billion into the HTGF portfolio via more than 1,600 follow-on financing rounds. HTGF has also successfully sold interests in more than 100 companies.
Investors in the public-private partnership include the Federal Ministry of Economics and Energy, KfW Capital, the Fraunhofer-Gesellschaft and 32 companies. The Fund Investors
www.htgf.de/en
Media Contact
High-Tech Gründerfonds Management GmbH
Stefanie Grüter
T.: +49228 – 82300 – 188
s.grueter@htgf.de
Investor Contact
High-Tech Gründerfonds Management GmbH
Yann Fiebig, Senior Investment Manager
T.: +49 228 – 82300 – 144
y.fiebig@htgf.de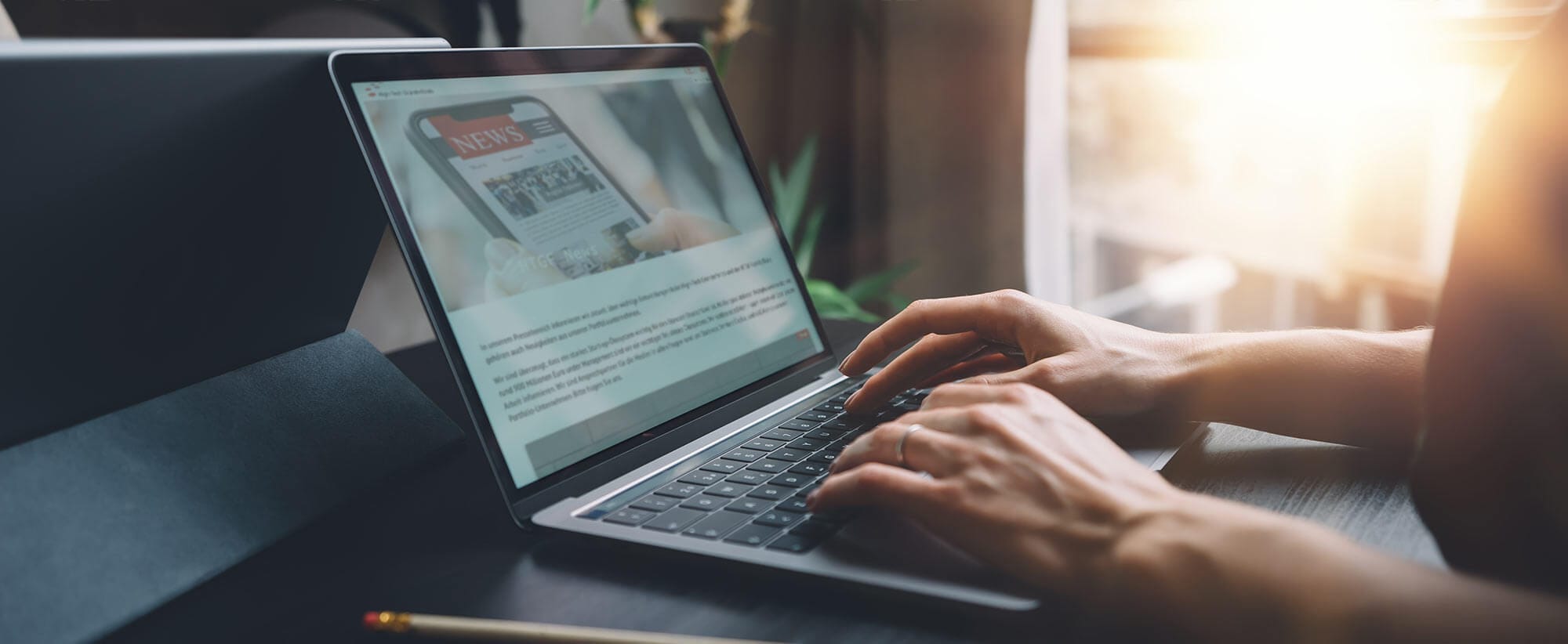 Stay up to date
Subscribe now and receive the latest press releases on investments and other news from High-Tech Gründerfonds. We inform you about important developments at HTGF and provide you with interesting news from our portfolio. Whether it's a successful exit, a new exciting investment or HR news – you'll be the first to know!