Resourcify raises another €5 million to expand its recycling platform
February 22, 2022
Hamburg, 22.02.2022 – Resourcify, Europe's leading digital platform for waste management and recycling, announced today the successful closing of its latest €5m funding round. This brings the total raised by the startup to over €9 million. Resourcify's recycling platform enables companies to digitize and optimize their recycling and open up new revenue streams.
The financing round, led by Ananda Impact Ventures and Speedinvest joins them together with existing investors such as the founders of Sennder and Schüttflix, Innovationsstarter Fonds Hamburg, and the High-Tech Gründerfonds. With the new investment, Resourcify will grow the team up to 50 people, investing strongly into product and engineering and expand its sales and marketing activities to reach new customers.
With the increasing urgency to create a circular economy, Resourcify is disrupting a large and growing EU market expected (BCG for Handelsblatt) to reach €800 billion euros by 2030, by helping companies to replace outdated general contractors and instead, work together with local recyclers and specialist facilities. Waste-producers win much-needed insights into their waste and valuables and can discover optimization potential into sorting and recycling. With this unique solution, Resourcify enables its customers better recycling that decreases costs and can even generate profits by using waste as a precious secondary raw material.
To reach our climate goals, we need a resource revolution, and a functioning circular economy. By Resourcifying waste management, we can support companies in their net-zero transition – helping them not only to improve recycling and collect more valuables, but also reduce their costs and environmental footprint. All in one easy to use platform.

Gary Lewis, CEO and Co-Founder, Resourcify
Climate protection measures and problems of global supply chains are creating a worldwide market for efficient recycling. According to the 2022 "Circularity Gap Report", every year we extract more than 100 billion tons of raw materials from the earth. However, only around 8.6 percent of those materials are recycled. Increasing this recycling rate could make a significant contribution to climate protection and solve major problems such as supply bottlenecks.
For a functioning circular economy, we must also rethink waste management. As impact investors, we believe that with innovative tools, we can achieve major improvements in the direction of Zero Waste. This has led us to invest in Resourcify. Tackling 27 million tons of CO2 emissions per annum in the German manufacturing and service industry alone.

Hannah Looks, Investment Managerin, Ananda Impact Ventures
Waste is a truly global problem. We now produce over 2 billion tons of it each year and companies are major contributors. Resourcify makes it easier for businesses across all industries to monitor and manage their waste and, in the process, get us closer to a net-zero waste future. We are proud to continue backing Gary, Felix, Pascal, and their stellar team as we double down on investing in the software and companies that are making our world greener.

Andreas Schwarzenbrunner, Industrial Tech Partner, Speedinvest
---
About Resourcify
Resourcify, founded in 2015, is a recycling platform that helps companies optimize their waste management. Its simple to use software solution makes recycling more efficient and transparent, helping companies to recycle more, reduce costs, and turn waste into valuable materials. This ultimately helps companies achieve their zero-waste goals, and replaces previously time-consuming processes such as the collection, separation and processing of waste. Every year, more than 2 million pickups are managed over the platform from customers in over six European countries such as Bosch, Hornbach, Johnson & Johnson and McDonalds. In addition, waste management companies also use Resourcify to improve their customer service and strengthen their sales to attract and retain more high-revenue customers.
About Ananda Impact Ventures
Ananda Impact Ventures is the leading impact venture capital fund with an Europe-wide investment mandate. Ananda manages €180 million in four core impact funds and is backed by renowned institutional and private investors. Ananda funds technology companies that address the most pressing social and environmental challenges of our time in a scalable and sustainable way. Its active portfolio includes IESO Digital Health (online psychotherapy), Klim (regenerative agriculture) and Ororatech (which uses satellite technology to fight forest fires). For more information on Ananda Impact Ventures, visit www.ananda.vc.
About Speedinvest
Speedinvest is a leading early-stage venture capital firm with more than €600M AuM and 40 investors based in Berlin, London, Munich, Paris, and Vienna. The dedicated sector-focused teams are the first to fund Europe's most innovative technology startups and in-house operational experts are on-hand to offer founders ongoing support with growth, HR, US market expansion, and more. Wefox, Bitpanda, TIER Mobility, GoStudent, Wayflyer, CoachHub, Schüttflix, TourRadar, Adverity, and Twaice are among the portfolio of 250+ companies. Learn more at www.speedinvest.com.
About High-Tech Gründerfonds
High-Tech Gründerfonds (HTGF) is a seed investor that finances high-potential, tech-driven start-ups. With around EUR 900 million in total investment volume across three funds and an international network of partners, HTGF has already helped forge more than 650 start-ups since 2005. Driven by their expertise, entrepreneurial spirit and passion, its team of experienced investment managers and startup experts help guide the development of young companies. HTGF's focus is on high-tech start-ups in the fields of digital tech, industrial technology, life sciences, chemistry and related business areas. To date, external investors have injected more than EUR 4 billion into the HTGF portfolio via more than 1,800 follow-on financing rounds. HTGF has also successfully sold interests in more than 150 companies.
Investors in this public-private partnership include the Federal Ministry for Economic Affairs and Climate Action, KfW Capital, and Fraunhofer-Gesellschaft e.V., as well as the companies ALTANA, BASF, BAYER, B.Braun, Boehringer Ingelheim, Robert Bosch, BÜFA, CEWE, Deutsche Bank, Deutsche Post DHL, Dräger, 1+1 AG, EVONIK, EWE AG, FOND OF, Haniel, Hettich, Knauf, Körber, LANXESS, media + more venture Beteiligungs GmbH & Co. KG, PHOENIX CONTACT, QIAGEN, RWE Generation SE, SAP, Schufa, Schwarz Gruppe, STIHL, Thüga, Vector Informatik, WACKER and Wilh. Werhahn KG.
Media contact
High-Tech Gründerfonds Management GmbH
Stefanie Grüter, Head of Marketing & Communications
T.: +49 228 – 82300 – 188
s.grueter@htgf.de
Investor contact
High-Tech Gründerfonds Management GmbH
Johannes Weber, Investment Manager
T.: +49 30 – 4036648 41
j.weber@htgf.de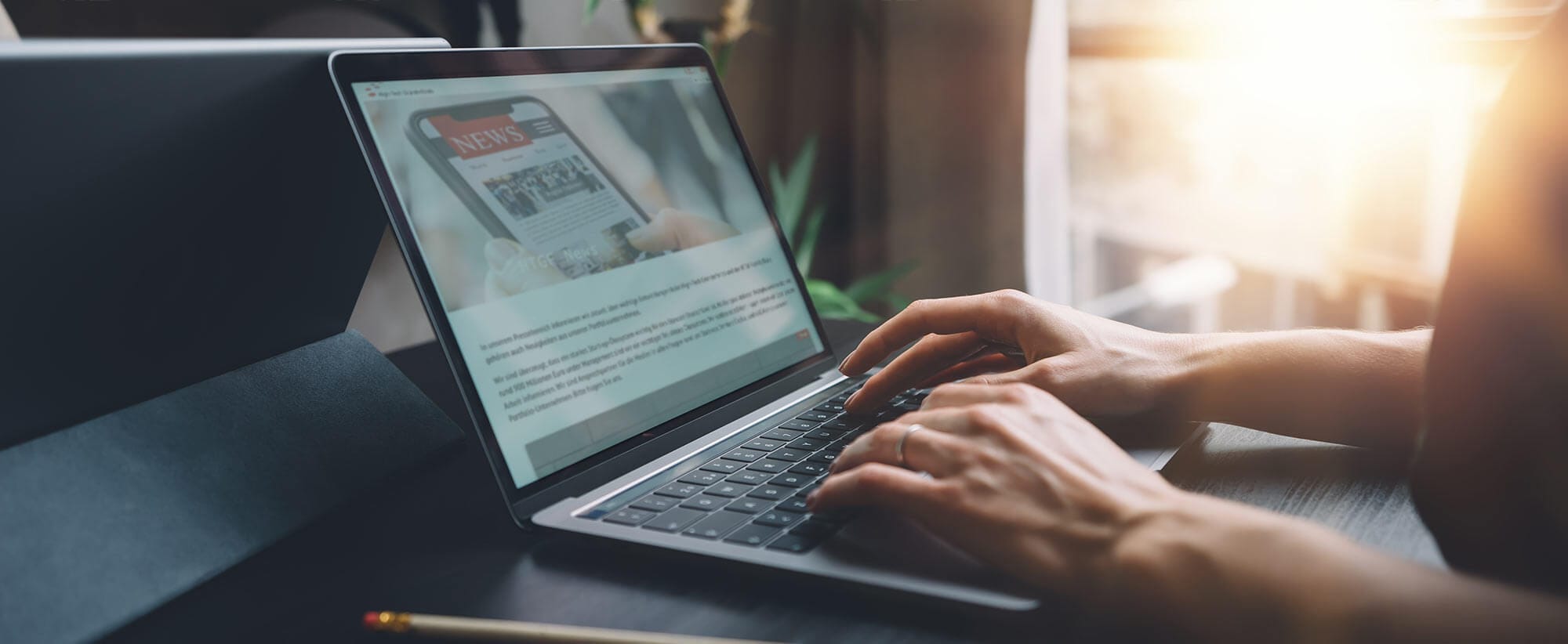 Stay up to date
Subscribe now and receive the latest press releases on investments and other news from High-Tech Gründerfonds. We inform you about important developments at HTGF and provide you with interesting news from our portfolio. Whether it's a successful exit, a new exciting investment or HR news – you'll be the first to know!