instagrid: The Expert for Mobile High-Performance Battery Systems Raises 33 Million U.S. Dollars
February 9, 2022
Instagrid, the Ludwigsburg-based off-grid battery expert, raises $33 million in a Series B financing round
The technology offers mobile power supply from renewable sources that is entirely disconnected from the power grid
Climate tech investor Energy Impact Partners led the financing round
This funding will drive the international expansion of the company and the development of new, scalable business models
---
Ludwigsburg, 09.02.2022 – instagrid, a leader in high-performance mobile battery systems in the professional sector, announced today its Series B financing of approximately $33 million (€29 million). The round is being led by Energy Impact Partners (EIP), a U.S.-based venture capital firm investing in businesses building a sustainable future. As a result, instagrid's total funding rises to more than $45 million (€40 million). Instagrid is using the new funds to drive its international expansion in Europe and the US. In addition, the battery platform will expand to include digital services and connectivity, enabling smart, customized energy solutions in the future.
As the most compact and lightweight system on the market, instagrid's high-performance battery makes it possible to use electricity from renewable sources in any location. Instagrid's technology replaces environmentally harmful combustion engines, such as those predominantly used today for portable power for construction, events or off-grid areas. Every year 50 million of these fossil-fueled combustion engines are sold. So far, this segment has received little attention in the energy transition, despite generating high CO2 and pollutant emissions. Instagrid reduces CO2 emissions by up to 85 percent over the entire product life-cycle.
As a sustainable alternative to combustion engines, instagrid counts many of Europe's leading construction companies, and service and infrastructure providers as customers. These include Strabag, Skanska Rental and the Swiss Federal Railways (SBB). SBB uses instagrid for building and maintaining its tracks, replacing diesel generators.
EIP's mission is to back the best founders who are working to decarbonize industries with innovative technologies. Mobile power-generation through combustion engines is as big of a problem as passenger cars and has been overdue for disruption. We have been very impressed by Sebastian and Andreas, who have engineered the best product in the market and scaled instagrid rapidly. We are proud to support their global expansion.

Matthias Dill, Managing Partner at Energy Impact Partners
All existing investors participated in this financing round, including SET Ventures, Segnalita Ventures, blueworld group, High-Tech Gründerfonds and Wille Finance AG. Pierre-Pascal Urbon, the chairman of the advisory board and the former CEO of the listed solar electronics specialist SMA, also invested in the company.
Instagrid is transforming the outdoor economy with its industry leading, mobile power systems that enable mobile workers to operate sustainably. Instagrid's founders have assembled the strongest team in energy storage systems to drive Instagrid's ambitious road map and disruptive technology into new markets and use cases.

Anton Arts, Managing Partner at SET Ventures
Instagrid's mobile battery solutions not only protect the environment, but also ensure reliable and efficient access to electricity for professional end-users. This allows them to offer their own customers high-quality and innovative services wherever they are, as well as provide a better customer experience without noise and exhaust fumes.
We are delighted to help make the transition to sustainable energy even more effective with the new funds. Mobile battery storage systems add speed and flexibility to the energy transition and will enable the electrification of many sectors of the economy in the first place.

Sebastian Berning and Andreas Sedlmayr, both CEO and founder of instagrid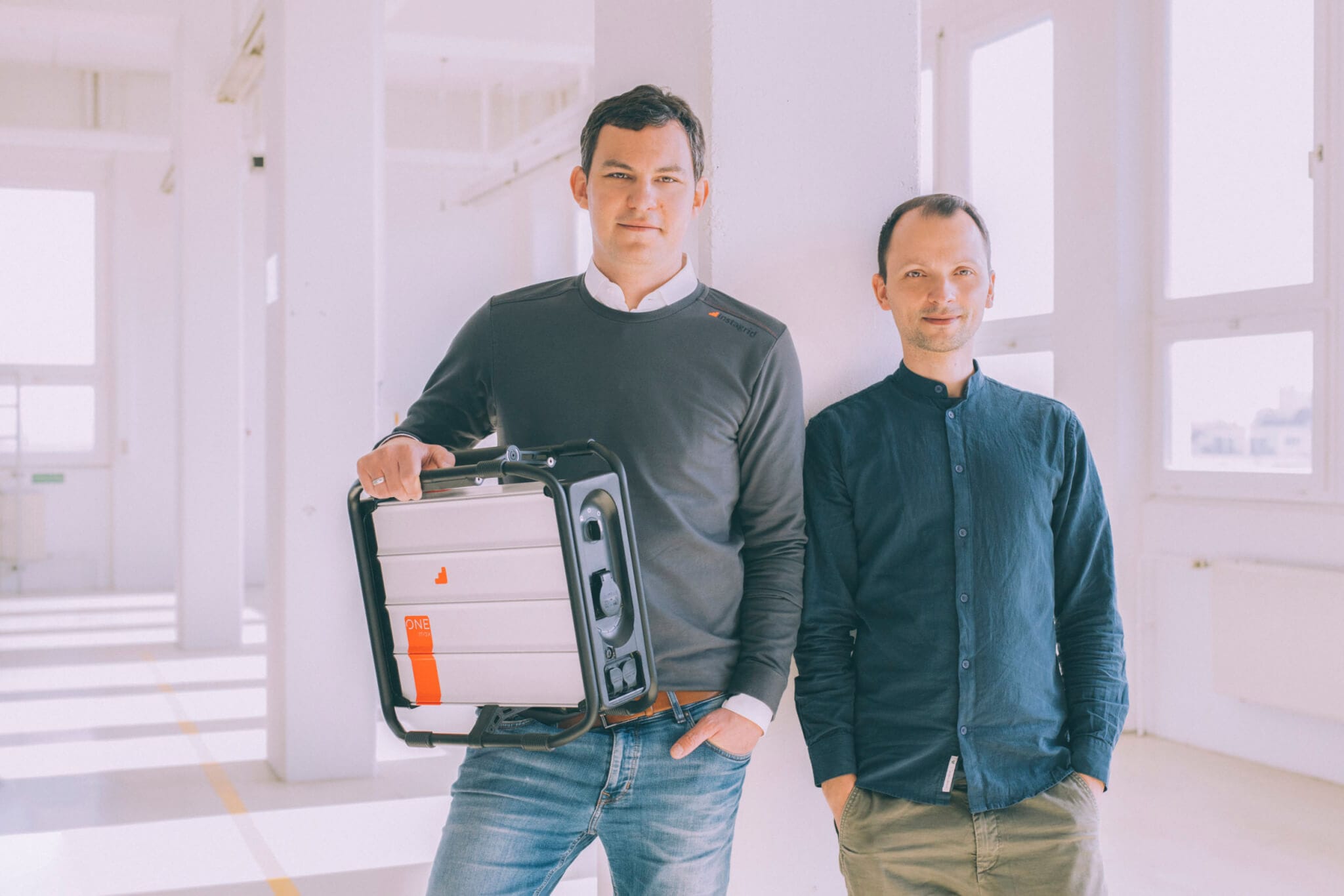 ---
About  Energy Impact Partners
Energy Impact Partners, LP (EIP) is a global venture capital firm leading the transition to a sustainable future. EIP brings together entrepreneurs and the world's most forward-looking energy and industrial companies to advance innovation. With over $2.0 billion in assets under management, EIP invests globally across venture, growth, credit, and infrastructure – and has a team of nearly 60 professionals based in its offices in New York, San Francisco, Palm Beach, London, Cologne, and Oslo.
For more information on EIP, please visit www.energyimpactpartners.com.
About instagrid
instagrid is specialised in mobile off-grid batteries, driving the energy system transition for off-grid electricity, which today is still dominated by combustion engines. With its patented technology, instagrid offers the provision of clean mobile power without compromises enabling the off-grid economy of tomorrow to power their work in a sustainable way. Already shipping to the entire EU, instagrids market-leading product, instagrid ONE, provides professionals in sectors such as construction, events or public safety with reliable and efficient access to electricity to replace highly polluting generators.
www.instagrid.co
About High-Tech Gründerfonds
High-Tech Gründerfonds (HTGF) is a seed investor that finances high-potential, tech-driven start-ups. With around EUR 900 million in total investment volume across three funds and an international network of partners, HTGF has already helped forge more than 650 start-ups since 2005. Driven by their expertise, entrepreneurial spirit and passion, its team of experienced investment managers and startup experts help guide the development of young companies. HTGF's focus is on high-tech start-ups in the fields of digital tech, industrial technology, life sciences, chemistry and related business areas. To date, external investors have injected more than EUR 4 billion into the HTGF portfolio via more than 1,800 follow-on financing rounds. HTGF has also successfully sold interests in more than 150 companies.
Investors in this public-private partnership include the Federal Ministry for Economic Affairs and Climate Action, KfW Capital, and Fraunhofer-Gesellschaft e.V., as well as the companies ALTANA, BASF, BAYER, B.Braun, Boehringer Ingelheim, Robert Bosch, BÜFA, CEWE, Deutsche Bank, Deutsche Post DHL, Dräger, 1+1 AG, EVONIK, EWE AG, FOND OF, Haniel, Hettich, Knauf, Körber, LANXESS, media + more venture Beteiligungs GmbH & Co. KG, PHOENIX CONTACT, QIAGEN, RWE Generation SE, SAP, Schufa, Schwarz Gruppe, STIHL, Thüga, Vector Informatik, WACKER and Wilh. Werhahn KG.
Media contact
High-Tech Gründerfonds Management GmbH
Stefanie Grüter, Head of Marketing & Communications
T.: +49 228 – 82300 – 188
s.grueter@htgf.de
Investor contact
High-Tech Gründerfonds Management GmbH
Johannes Weber, Investment Manager
T.: +49 30 – 4036648 41
j.weber@htgf.de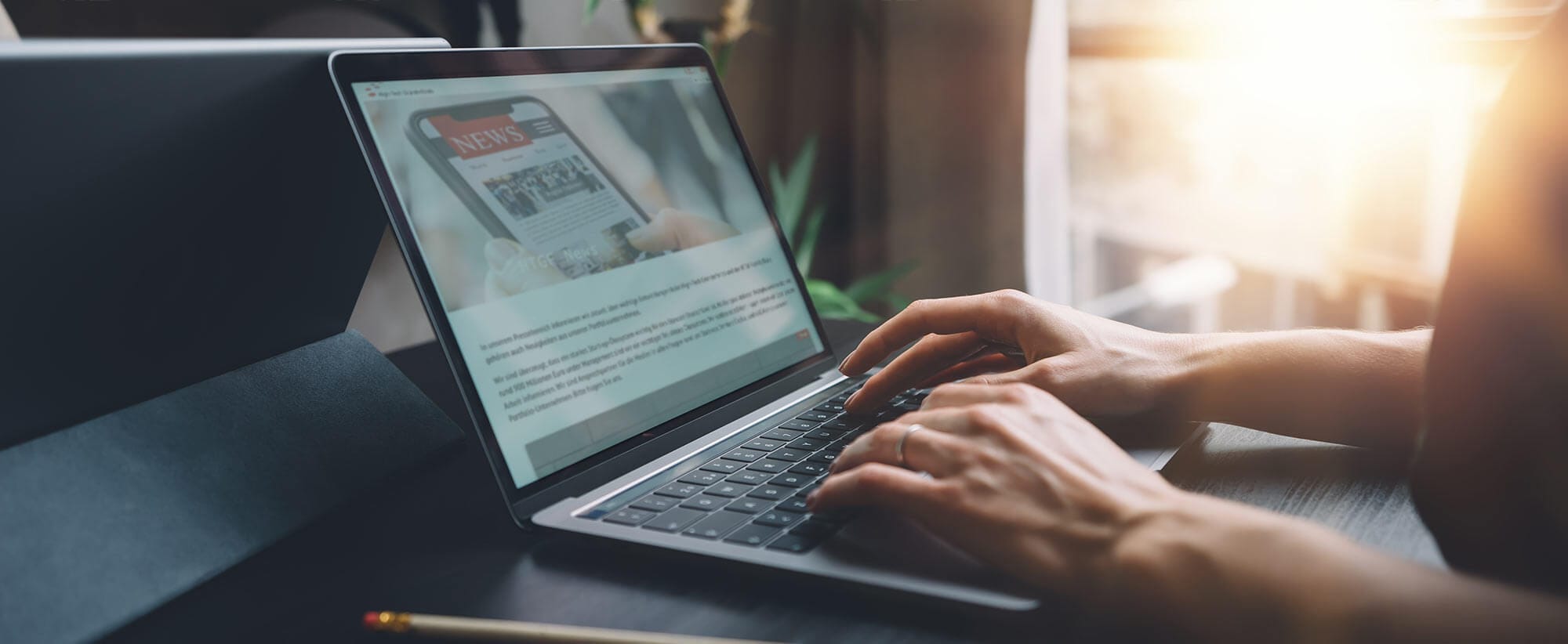 Stay up to date
Subscribe now and receive the latest press releases on investments and other news from High-Tech Gründerfonds. We inform you about important developments at HTGF and provide you with interesting news from our portfolio. Whether it's a successful exit, a new exciting investment or HR news – you'll be the first to know!