Dräger AG Invests in Digital Health Startup GWA Hygiene
January 31, 2022
Lübeck and Stralsund, Germany, 31st of January 2022 – International leader in medical and safety technology, Dräger AG (Lübeck, Germany) and digital health startup GWA Hygiene (Stralsund, Germany) announced today that Dräger will become GWA Hygiene's newest investor. GWA Hygiene has developed an electronic monitoring system for hand hygiene in hospitals. Before the current financing round, it attracted investments from other well-known funders in Germany, including venture capital firm MIG Fonds and High-Tech Gründerfonds, which, since 2018, has invested several million Euros in the company.
GWA Hygiene's technology serves an acute need: reducing hospital infections and alleviating the burdens on staff due to shortages – two factors presenting an increasing threat to patient care and safety. GWA Hygiene offers a simple and technologically sophisticated solution to help healthcare facilities reduce the risk for the spread of infections. The company's NosoEx® digital assistant for infection control provides detailed data reports on the disinfection of hospital equipment and the general environment.
No time for hygiene measures – we hear this statement from hospital staff more and more frequently. We believe the goal must be to optimize hygiene processes to allow more time for patient care. After an initial exchange with Dräger, we quickly realized that it shares the same ambition. Together, with help from NosoEx® and additional digital solutions, we will partner to improve working conditions for hospital staff and improve patient safety.

Tobias Gebhardt, CEO of GWA Hygiene
Dräger is an established leader in medical technology with a focus on hygiene. Patient care and infection prevention are inseparably linked for Dräger.
Dräger has experience developing and distributing successful digital solutions for hospitals including the Integrated Care Manager (ICM) for digital care and treatment documentation and Real-Time Location Systems (RTLS) for tracking medical equipment. With the investment in GWA Hygiene technology and the support of GWA colleagues, we will expand our RTLS system Dräger Discover to support hygiene routines. By doing so, we hope to strengthen and improve workflows in acute care.

Jens Altmann, President, Business Unit IT & Systems at Dräger
The synergies between Dräger and GWA Hygiene are evident in their common activities. For example, the two companies started a pilot project in a neonatal intensive care unit in 2021. In this setting, risks of infection could be identified with digital solutions.
The fresh capital from Dräger will be invested in further development of digital hygiene solutions as well as sales and internationalization. NosoEx® projects are already running with partners in several European countries. This funding will allow an intensified roll-out across Europe.
Digitization is a key element of efficient and reliable hygiene management in hospitals and NosoEx® has the potential to set a new standard. We are happy to welcome Dräger as a new investor and strategic partner. Companies, hospitals and above all, patients, will benefit from this cooperation.

Matthias Guth, Venture Partner, MIG Capital
We are happy that Dräger as a fund investor of the HTGF supports GWA Hygiene with a direct investment now. We are looking forward to the further development and commercialization of digital solutions by GWA Hygiene that support the safety of patients.

Dr. Anke Caßing, Principal at High-Tech Gründerfonds
---
Dräger. Technology for life
Dräger is an international leader in the fields of medical and safety technology. Our products protect, support, and save lives. Founded in 1889, Dräger generated revenues of around EUR 3.4 billion in 2020. The Dräger Group is currently present in over 190 countries and has more than 15,000 employees worldwide.
Please visit www.draeger.com for more information.
GWA Hygiene
Established in 2015 the digital health company employs more than 30 people. Our IoT system NosoEx® is a proven solution for infection prevention. The sensor technology can be seamlessly integrated into the existing infrastructure of hospitals and nursing homes. NosoEx® is the digital assistant for hospital hygiene teams.
Please visit https://nosoex.com/ for more information.
Contact
GWA Hygiene
Tobias Gebhardt, CEO
+49 03831 20 355 47
info@gwa-hygiene.de
About High-Tech Gründerfonds
High-Tech Gründerfonds (HTGF) is a seed investor that finances high-potential, tech-driven start-ups. With around EUR 900 million in total investment volume across three funds and an international network of partners, HTGF has already helped forge more than 650 start-ups since 2005. Driven by their expertise, entrepreneurial spirit and passion, its team of experienced investment managers and startup experts help guide the development of young companies. HTGF's focus is on high-tech start-ups in the fields of digital tech, industrial technology, life sciences, chemistry and related business areas. To date, external investors have injected more than EUR 3.5 billion into the HTGF portfolio via more than 1,800 follow-on financing rounds. HTGF has also successfully sold interests in more than 150 companies.
Investors in this public-private partnership include the Federal Ministry for Economic Affairs and Climate Action, KfW Capital, and Fraunhofer-Gesellschaft e.V., as well as the companies ALTANA, BASF, BAYER, B.Braun, Boehringer Ingelheim, Robert Bosch, BÜFA, CEWE, Deutsche Bank, Deutsche Post DHL, Dräger, 1+1 AG, EVONIK, EWE AG, FOND OF, Haniel, Hettich, Knauf, Körber, LANXESS, media + more venture Beteiligungs GmbH & Co. KG, PHOENIX CONTACT, QIAGEN, RWE Generation SE, SAP, Schufa, Schwarz Gruppe, STIHL, Thüga, Vector Informatik, WACKER and Wilh. Werhahn KG.
Media Contact
High-Tech Gründerfonds Management GmbH
Stefanie Grüter, Head of Marketing & Communications
T.: +49 228 – 82300 – 188
s.grueter@htgf.de
Investor Contact
High-Tech Gründerfonds Management GmbH
Dr. Anke Caßing, Principal
T.: +49 228 – 82300 – 148
a.cassing@htgf.de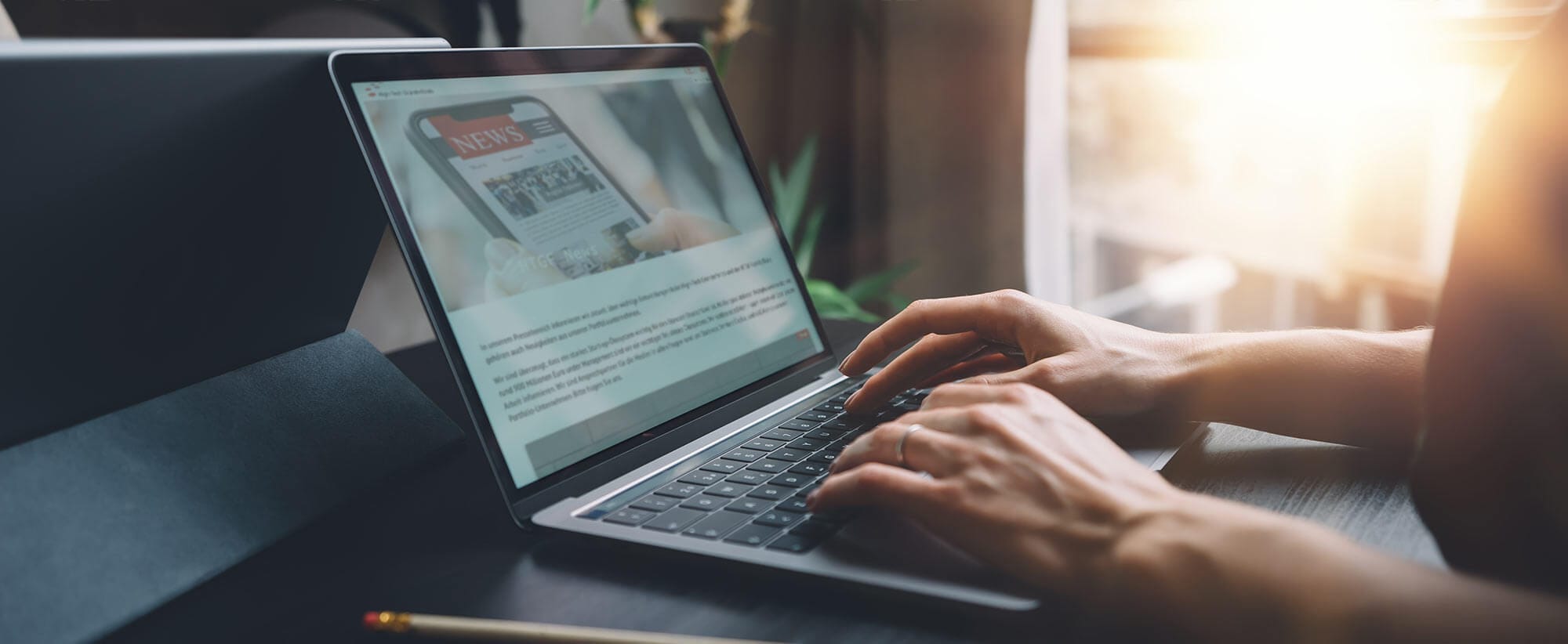 Stay up to date
Subscribe now and receive the latest press releases on investments and other news from High-Tech Gründerfonds. We inform you about important developments at HTGF and provide you with interesting news from our portfolio. Whether it's a successful exit, a new exciting investment or HR news – you'll be the first to know!