Record investment for HTGF portfolio company: EGYM receives €207 million in growth capital from new US investor Affinity Partners
July 6, 2023
Shared vision: drive digitalization of the fitness industry and connect it with the healthcare market through corporate health
This investment will allow for further expansion of EGYM Wellpass employee corporate health network
EGYM expects a profitable fiscal year in 2023
EGYM has been part of HTGF's portfolio since 2011. The round is one of the largest in the seed investor's portfolio
CEO Philipp Roesch-Schlanderer: "EGYM's smart workout solutions accelerate the transition of the multi-billion dollar healthcare market from 'repair' to prevention."
Asad Naqvi, Affinity Partners: "We look forward to supporting the company on its path to an IPO."
Dr Alex von Frankenberg, Managing Director of HTGF: "This success is well deserved. The EGYM management team has successfully navigated through all the crises of the past years and has accelerated the growth of the company both organically and through acquisitions."
---
Bonn / Munich, July 06, 2023 – Great success for HTGF portfolio company EGYM: EGYM, the global fitness technology and corporate health innovation leader, is raising up to €207 million in growth capital from its new investor Affinity Partners, a global investment firm based in Miami, USA, as well as from existing investors Mayfair Equity Partners, and Bayern Kapital in a Series F financing round. This makes the round one of the largest in the portfolio of seed investor High-Tech Gründerfonds. €107 million will flow immediately, with an additional €100 million available for future investments. The investment focuses on further developing innovative digital solutions for health-focused workouts and an ambitious expansion of the EGYM Wellpass corporate health network. The EGYM Group is growing 70 percent year-over-year (Wellpass specifically: more than 100 percent) and expects to profitably close the fiscal year 2023, while also making significant investments in future growth.
Importantly, EGYM Wellpass has become the leading corporate health network with over 11,500 sports and wellness facilities across Germany, Austria, and France. Nearly 2.5 million eligible employees from more than 7,500 participating companies have the opportunity to train at favorable rates and as often as they want at Wellpass partner studios. Almost 80 percent of all Wellpass participants did not previously have a gym membership. In 2022, EGYM acquired Gymlib, the market leader in the French corporate health market, and plans to expand its corporate health network further internationally.
We are delighted that our new partner Affinity Partners shares our vision to digitalize the entire fitness industry. We want to be the platform that makes fitness clubs leading players in the transformation of the world's largest market of all – the healthcare market – from repair to prevention. This includes modern, safe and effective training programs and data usage to improve training quality and documentation of training success. Corporate health plays a prominent role in achieving this goal. With the new growth capital, we will massively expand EGYM Wellpass to help employers strengthen the wellbeing of their workforces through exercise at thousands of high-quality fitness clubs. The Wellpass program is also an important incentive for companies in the increasing struggle to attract and retain employees. And for fitness and health facilities, EGYM Wellpass is a strong partner so they don't miss out on the billion-dollar trend of workplace health management.

Philipp Roesch-Schlanderer, co-founder and CEO of EGYM
EGYM serves the large and rapidly growing global fitness and healthcare markets with a differentiated technology-centric model. We don't often come across companies with revenues in the triple-digit millions that are close to doubling in size year-over-year. In EGYM, we are backing an incredible team with a long track record of execution and success, and we look forward to supporting the company on its path to an IPO.

Asad Naqvi, Partner at Affinity Partners
EGYM is well-positioned for the future after successfully overcoming the COVID pandemic and closing this investment round. Around 16,000 clubs worldwide use EGYM products and services, including many of the largest enterprise gym companies.
We have been accompanying EGYM since 2011. The company is addressing two megatrends: One is fitness and health through connected and intelligent fitness equipment. On the other hand, EGYM offers employers a very attractive range of different fitness options for their employees through Wellpass. In an increasingly competitive labour market, EGYM helps employers to become much more attractive, not only to the younger generation, but to all employees.

Dr Alex von Frankenberg, Managing Director of HTGF
HTGF is not only one of our early investors, but above all a partner who has always believed in us and our business model. They have been an important contact even in turbulent times. We would like to thank them for their confidence and look forward to continuing to work together on EGYM.

Philipp Roesch-Schlanderer, co-founder and CEO of EGYM
About EGYM
EGYM is a global fitness technology leader that provides fitness and health facilities with intelligent workout solutions built on connected gym equipment and software. EGYM empowers gym operators to deliver a comprehensive experience through its smart gym equipment and digital solutions to support their members' fitness journey and provide data-based guidance to help them stay motivated and achieve their goal of a healthier life with improved physical and mental wellness.
For employers, EGYM offers subscription-based corporate health and wellness solutions under the EGYM Wellpass brand. Employees gain access to high-quality sports and health facilities as well as EGYM training programs and thus benefit from improving their overall health. Employers prevent costly illnesses, invest in higher productivity and enhance the well-being of their workforce.
EGYM is headquartered in Munich, Germany, with additional offices throughout Europe and a U.S. headquarters in Denver, Colorado.
Contact EGYM
Emily Klipp
EGYM North America Marketing Manager
emily.klipp@egym.com
+1 720- 900-2526
About High-Tech Gründerfonds
The seed investor High-Tech Gründerfonds (HTGF) finances tech start-ups with growth potential and has supported more than 700 start-ups since 2005. With the launch of its fourth fund, HTGF now has about 1.4 billion euros under management. Its team of experienced investment managers and start-up experts support young companies with expertise, entrepreneurial spirit and passion. HTGF's focus is on high-tech start-ups in the fields of digital tech, industrial tech, life sciences, chemistry and related business areas. To date, external investors have injected more than 4.5 billion euros of capital into the HTGF portfolio via more than 2,000 follow-on financing rounds. In addition, HTGF has already successfully sold shares in more than 170 companies.
Fund investors in this public-private partnership include the German Federal Ministry for Economic Affairs and Climate Action, KfW Capital and 45 companies from a wide range of industries.
Media contact
High-Tech Gründerfonds Management GmbH
Tobias Jacob, Senior Marketing & Communications Manager
+49 228 82300–121
t.jacob@htgf.de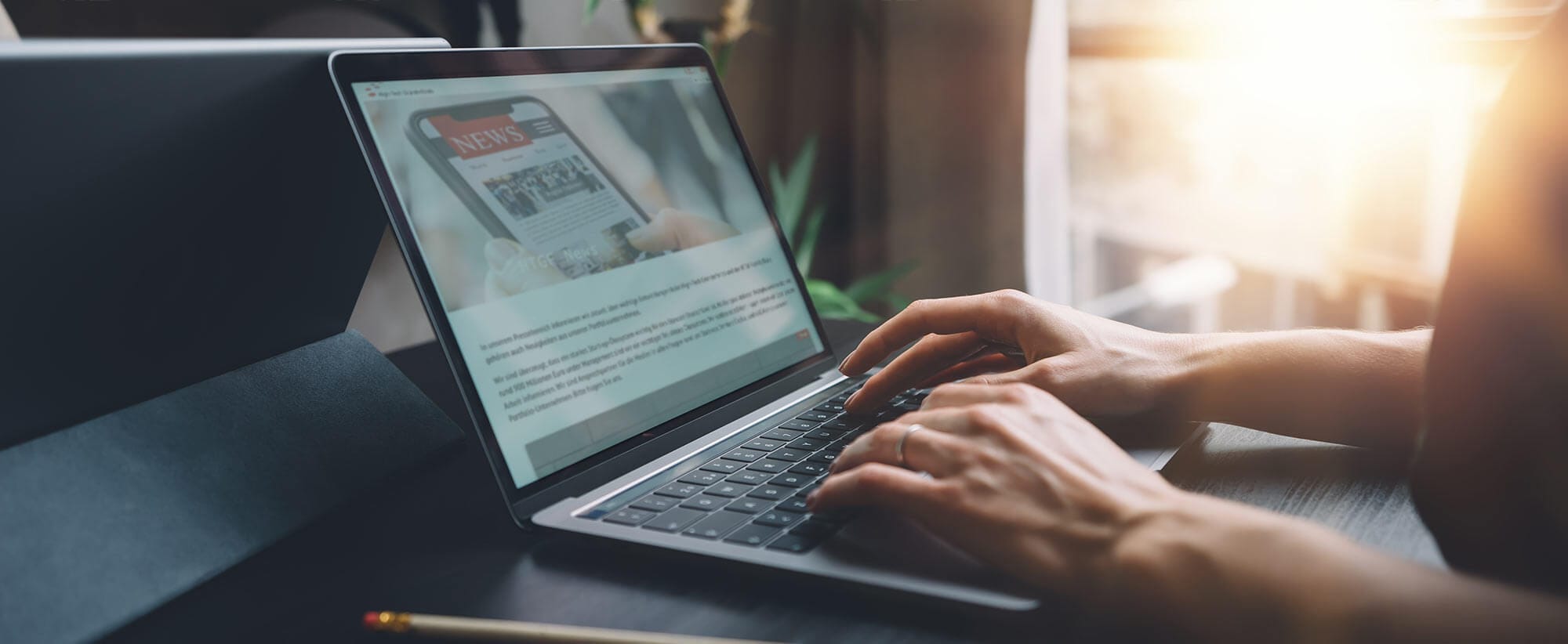 Stay up to date
Subscribe now and receive the latest press releases on investments and other news from High-Tech Gründerfonds. We inform you about important developments at HTGF and provide you with interesting news from our portfolio. Whether it's a successful exit, a new exciting investment or HR news – you'll be the first to know!