Mental health to combat the shortage of skilled workers
DearEmployee secures fresh capital in pre-Series A to further expand and strengthen market position
April 24, 2023
Potsdam, Germany – April 24, 2023 – DearEmployee, the innovation leader in HR tech, announces the closing of a pre-Series A round. In particular, the fresh capital from new and existing investors will be used to further expand the functionality of the software solution along customer needs and to build the processes and structures for further growth, including the future location in Potsdam.
Mental illnesses are the most common reason for loss of working capacity and contribute significantly to the shortage of skilled workers. DearEmployee's B2B software helps companies to measure the mental stress of their employees in the workplace and to book suitable health and HR measures from third-party providers as needed. More than 300 companies already trust DearEmployee's solution and have demonstrated success in creating a healthier work environment and reducing the risk of burnout with DearEmployee.
DearEmployee is more than a survey. Our vision is 'Making work a better place.' Our data shows that we are succeeding. The risk of burnout drops by over 30 percent among our clients, within the first year of working together.

Daniel Fodor, Co-founder of DearEmployee
The psychological risk assessment, for which DearEmployee is considered the innovation leader with its intelligent and scientific approach, is often in focus at the beginning of the cooperation with companies. Employee retention is now also becoming increasingly important.
HR managers in companies all have the same challenge: to provide employees with the best offers for their health. This is not possible with standard feedback tools – the path, from the often superficial analyses to suitable measures, is too complicated, and the requirements of the workforce are too diverse. DearEmployee solves these problems: based on a smart survey, HR managers can book specific offers from service providers to cover individual needs. With the planned expansion of functions that include an employee access to the software, the support services for employees will now be even easier to access and even more individualized – without any additional effort for HR managers.
The steadily increasing demand for solutions to measure and promote mental health in the market, results on the one hand from the obligation arising from the Occupational Health and Safety Act to conduct psychological risk assessments, and on the other hand from the sustainability strategy in corporate management. The target group of DearEmployee is therefore companies that want to improve the mental health of their employees, which results from an increasing workload and private issues. With DearEmployee, they can reduce the rising cost of sick pay and counteract the current wave of fluctuation in the shortage of skilled workers. Among the more than 300 companies with more than 60,000 employees that have already successfully used the innovative HR software "DearEmployee", are many DAX companies.
In addition to existing investors High-Tech Gründerfonds and IMPACT51, new investors Brandenburg Kapital, MBG Mittelständische Beteiligungsgesellschaft Baden-Württemberg GmbH, and business angels from encourageventures as well as from the HR and healthcare sectors are also part of this round.
The increasing demand for a software solution to reduce the mental stress of employees as well as the very good market positioning, have convinced us as an investor to support the further growth of the company and to participate in the company as part of this financing round. With the envisaged all-in-one approach, DearEmployee offers its customers a holistic solution by means of which companies can reduce sickness costs and verifiably increase productivity.

Sebastian Bertram, Senior Investment Manager at Brandenburg Kapital
Topics such as employer branding and employee loyalty are becoming increasingly important for companies, particularly due to the shortage of skilled workers. DearEmployee has developed an innovative solution that supports companies in this regard. We were convinced by the business model and are happy to support the company on its future course.

MBG Managing Director Dirk Buddensiek
About DearEmployee
DearEmployee is a B2B HR software that helps companies improve the health, motivation and retention of their employees. DearEmployee's smart, scientific survey tool quickly identifies individual employee needs and risks. However, DearEmployee is much more than a survey tool: Companies receive automated, needs-based recommendations for measures and can book offers for the health and further development of their employees directly via a platform for providers. The company was founded in 2017 by Dr. Amelie Wiedemann (Co-CEO), Daniel Fodor (Co-CEO) and Henning Jakob, has locations in Constance, Berlin and Brandenburg and more than 300 customers in the D-A-CH region, including numerous DAX companies. www.dearemployee.de
For press photos in high resolution, please visit https://www.dearemployee.de/presse/.
Press contact:
Dr. Amelie Wiedemann, Co-Founder & Co-CEO
E-Mail: amelie.wiedemann@dearemployee.de
Fon: +49 162 2063900
About Brandenburg Kapital/ILB
Brandenburg Kapital GmbH is a subsidiary of the Investitionsbank des Landes Brandenburg (ILB). Since 1993, the venture capital arm of ILB has been providing venture capital to companies located in Brandenburg. As a public venture capital company, experienced lead investor and active partner, Brandenburg Kapital ensures a strong equity base of start-ups and small and medium-sized companies in the State of Brandenburg based on a stable corporate environment. The Early-Stage and Growth Fund currently has around 100 million euros available for this purpose. The fund resources for the Brandenburg Kapital Fund, which was established on behalf of the Brandenburg Ministry of Economics, are currently provided by the European Fund for Regional Development and ILB's own resources. To date, ILB's investment activities have supported 252 companies on their growth course with around 290 million euros. In addition, private investors have so far invested more than 640 million euros in the companies.
For more information: www.brandenburg-kapital.de
Press contact
Ingrid Mattern
ingrid.mattern@ilb.de
Mobil: +49 171 7685894
About MBG
MBG is a private equity company investing in startups and entrepreneurs as lead and co-investor. With their promotional regional mandate their task is to improve the financing situation of start-ups and medium-sized enterprises in Baden-Württemberg. This creates the basis for a solid company development and further growth. Its current portfolio consists of approximately 740 investments of a total volume of 224 million euros. Although only active in Baden-Württemberg, MBG is Germany's most frequently used private equity investor.
Press contact
Dunja Geisler
dunja.geisler@mbg.de
Tel. 0711-1645-703
About High-Tech Gründerfonds 
The seed investor High-Tech Gründerfonds (HTGF) finances tech start-ups with growth potential and has supported more than 700 start-ups since 2005. With the launch of its fourth fund, HTGF now has about 1.4 billion euros under management. Its team of experienced investment managers and start-up experts support young companies with expertise, entrepreneurial spirit and passion. HTGF's focus is on high-tech start-ups in the fields of digital tech, industrial tech, life sciences, chemistry and related business areas. To date, external investors have injected more than 4.5 billion euros of capital into the HTGF portfolio via more than 2,000 follow-on financing rounds. In addition, HTGF has already successfully sold shares in more than 160 companies.
Fund investors in this public-private partnership include the German Federal Ministry for Economic Affairs and Climate Action, KfW Capital and 45 companies from a wide range of industries.
Media contact
High-Tech Gründerfonds Management GmbH
Stefanie Grüter, Partnerin Communications & Relations
T.: +49 228 – 82300 – 188
s.grueter@htgf.de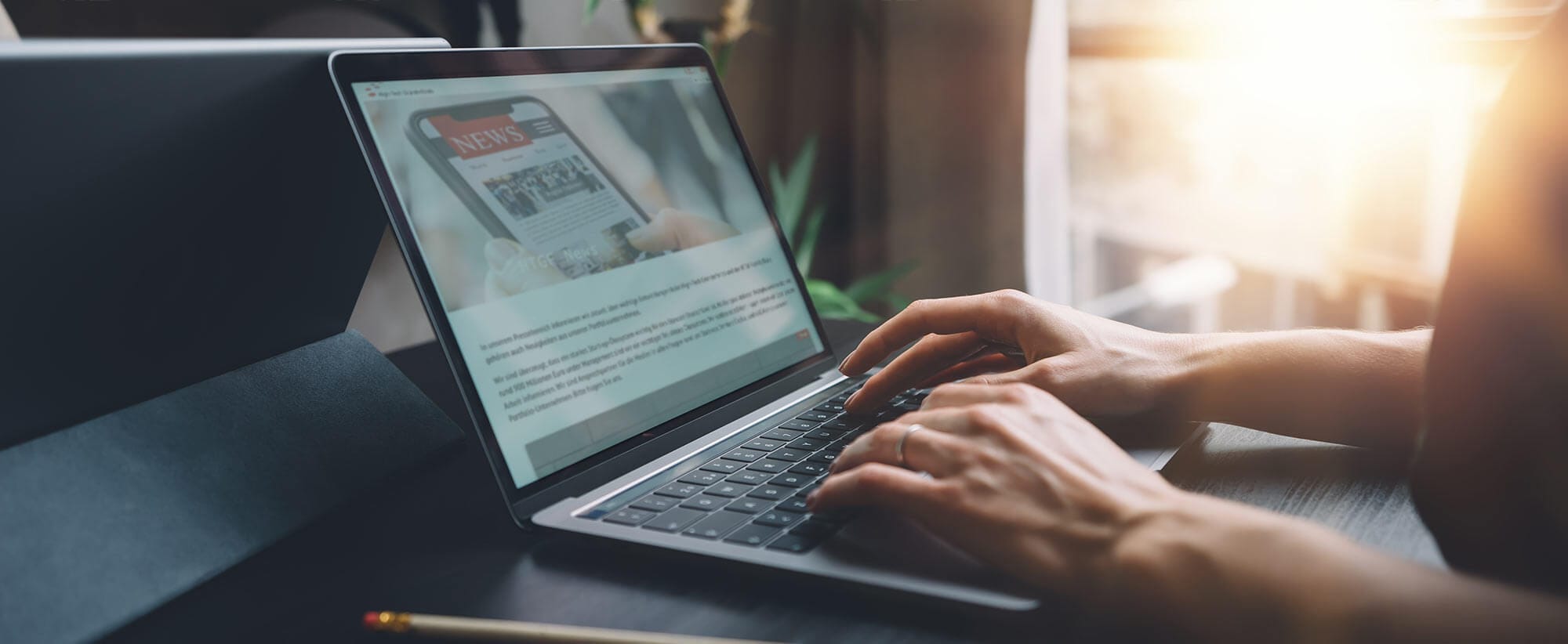 Stay up to date
Subscribe now and receive the latest press releases on investments and other news from High-Tech Gründerfonds. We inform you about important developments at HTGF and provide you with interesting news from our portfolio. Whether it's a successful exit, a new exciting investment or HR news – you'll be the first to know!