Berlin-based Fintech Banxware raises EUR 10m to expand its embedded Business Lending solution
January 12, 2022
Banxware is a lending-as-a-service provider for Embedded Financial Services that enables digital platforms such as marketplaces, payments providers, and other aggregators to offer embedded lending products such as white label merchant cash advance.
Element Ventures, D4 Ventures and FinVC as well as Banxwares strategic partner Varengold Bank AG are new investors, joined by all of the existing investors including Force over Mass, VR Ventures, HTGF and a group of international industry experts in banking, payments and ecommerce.
Within one year Banxware already processed loans on five platforms and managed to sign many high profile customers.
---
Berlin, January 11th, 2022 – Berlin-based Fintech Banxware has raised EUR 10 million as a Seed Extension round led by Element Ventures, and joined by co-investors D4 Ventures, FinVC and Varengold Bank AG. All three VC firms have an extensive portfolio of Fintech companies.
Banxware's existing investors Force over Mass, VR Ventures and High-Tech Gründerfonds (HTGF) have significantly increased their investment as part of this round, as did the previously invested industry experts, Jan Kaniess and Carl Frederic Zitscher, the founders of Payone, Alex Urdea, former principal at Upper90, a New York City based debt and equity fund, as well as Paula Blazquez Solano, Partner & Co-Founder of Credo Capital Partners. This is the second round the fintech has raised in 2021.
Banxware will use the investment to further develop and grow its embedded financial services offering and its team, as well as expand development, product, sales and marketing to digital platforms across Europe. During the last 12 months, Banxware managed to integrate into large platforms such as Penta, Takeaway.com (Lieferando) and Prestashop. In Q1 of 2022 Banxware will launch embedded lending products with 3 leading payment service providers and several other platforms in Germany and intends to expand its outreach throughout major European markets.
The future of banking is embedded: Embedded Financial Services bridge the gap between traditional banks and modern tech-driven platforms
Banxware's technology enables any company to offer embedded financing products to SME customers. Banxware thus creates the link between banks, digital platforms, and merchants, who all benefit from the latest state of the art technologies and open banking.
Platforms: Platforms will be able to upsell their current offering to merchants with revenue-based financing products in order to strengthen both customer retention and their own competitive position in the market without disruption of their platform UX. It creates an additional revenue stream allowing the platform to offer a more competitive pricing on its core products.
SME customers: SME customers benefit from a fast, convenient, and fully digital credit approval process that allows them to get access to financing within minutes.
Banks: Banxware offers banks access to new customers as well as an accelerated, digitalized risk assessment to digitize their loan origination, targeting underserviced and digital savvy customers traditional banks would otherwise not reach.
Banxware sees a huge rise in demand for embedded financial services from platforms of all sizes and industries as well as big tech incumbents that want to become the center of their customers' business.
Banxware is the first of its kind
In contrast to other financial solutions in the market, Banxware differentiates itself by its fully digital, embedded approach:
In December of last year, Banxware launched its first embedded product, a white label SME lending solution that is fully integrated in the platform's look and feel and allows platforms to offer cash-advance loans based on future revenues to their merchants. The credit decision happens in real-time, and pay-out happens immediately. For this product, Banxware secured a first EUR 100 million loan facility from Vereinigte Volksbank Raiffeisenbank eG.
The founder team- well-known faces from the German fintech scene
Banxware was founded in September 2020 by Miriam Wohlfarth and Jens Roehrborn, both well-known in the industry. Miriam Wohlfarth is probably the best-known female fintech founder in Germany. In 2009 she founded Ratepay, a leading payment provider for white label buy-now-pay-later solutions which is part of Nets A/S Group, has over 300 employees and is fully profitable.
CEO of Banxware, Jens Roehrborn is a qualified lawyer with over 20 years of experience in the payments and banking industry. Jens held board memberships and/or advisor roles at PPRO, Deutsche Handelsbank, Orderbird, Stocard, Lieferando, Railsbank and many others. 

Together with Fabian Heiß, former Head of Business Unit at Finleap, Nicolas Kipp, Ratepay's Ex-Chief Risk Officer and Diogo Simoes, former Head of Engineering at Klarna, Banxware is perfectly equipped to shape the future of lending.
We are super proud that investors with such a deep experience in our core field of business are sharing our vision of how banking will look like in the future. We look forward to working closely with them on building the leading embedded financial services platform in Europe, maximizing all opportunities that modern technology and Open Banking are offering.

Founder and CEO of Banxware, Jens Roehrborn
We see a huge demand in the market and more and more platforms are emerging. With us, those platforms can offer fully integrated super fast online loans to help their customers grow. Since we look at recent sales revenues and not at historical financial statements, we can also support very young companies that normally have huge difficulties to access liquidity.

Banxware's Founder, Miriam Wohlfarth
The Banxware team is world-class and we're thrilled to be backing them in this round. In such a short time they have won a number of a major customers and delivered a phenomenal product.

Element Ventures
We chose Banxware as we see great potential in embedded financial services for platforms. Banxware's mission, product and team stands out as it combines security with speed for its technology.

Filip Coen, Partner at Force Over Mass
We have followed Banxware's development over the past year and are really impressed by the team's ability to successfully create and launch their platform in such a short time – and in such a challenging market environment. We look forward to further driving Banxware's growth with our investment. We believe especially in the platform-embedded SME lending approach that will make Banxware superior in a competitive market.

Timo Fleig, Managing Director VR Ventures
---
About Banxware   
Banxware is a Lending as-a-Service provider that enables digital platforms such as marketplaces and other aggregators like Payment Service Providers or Shop System Providers to offer embedded lending products in real time to its business customers. As lending experts, Banxware empowers digital platforms to help their business customers grow. With Banxware, platforms can instantly launch tailored embedded lending solutions such as white label merchant cash advances.
Press contact
Miriam Wohlfarth
miriam@banxware.com
www.banxware.com
About Element Ventures
Element Ventures is a global venture capital fund investing in B2B financial technology companies. Element's partners are proud to have backed some of the best founders and companies in the industry. Element's mission is to back the bold founders who are building tomorrow's financial technology.
About Force over Mass
Force Over Mass Capital is an FCA regulated venture capital firm focused on early -stage technology investments across UK and Europe. It invests in B2B innovation across four verticals: Fintech, Artificial Intelligence, SaaS and Industry 4.0. Force Over Mass operates both seed and scale-up funds to support early stage businesses through their growth journey.
About VR Ventures
The venture capital fund was founded as an innovation driver in the financial industry. VR Ventures invests in early-stage startups in the European FinTech and PropTech space, as well as in innovative digital solutions for small and medium-sized companies. Many of VR Ventures' investors are part of the Volksbanken Group. VR Ventures leverages this unique network and know-how to support its portfolio companies beyond money. The fund management of VR Ventures and the VC-firm Redstone are working together as one team. 
About High-Tech Gründerfonds
High-Tech Gründerfonds (HTGF) is a seed investor that finances high-potential, tech-driven start-ups. With around EUR 900 million in total investment volume across three funds and an international network of partners, HTGF has already helped forge more than 650 start-ups since 2005. Driven by their expertise, entrepreneurial spirit and passion, its team of experienced investment managers and startup experts help guide the development of young companies. HTGF's focus is on high-tech start-ups in the fields of digital tech, industrial technology, life sciences, chemistry and related business areas. To date, external investors have injected more than EUR 3.5 billion into the HTGF portfolio via more than 1,800 follow-on financing rounds. HTGF has also successfully sold interests in more than 150 companies.
Investors in this public-private partnership include the Federal Ministry for Economic Affairs and Climate Action, KfW Capital, and Fraunhofer-Gesellschaft e.V., as well as the companies ALTANA, BASF, BAYER, B.Braun, Boehringer Ingelheim, Robert Bosch, BÜFA, CEWE, Deutsche Bank, Deutsche Post DHL, Dräger, 1+1 AG, EVONIK, EWE AG, FOND OF, Haniel, Hettich, Knauf, Körber, LANXESS, media + more venture Beteiligungs GmbH & Co. KG, PHOENIX CONTACT, QIAGEN, RWE Generation SE, SAP, Schufa, Schwarz Gruppe, STIHL, Thüga, Vector Informatik, WACKER and Wilh. Werhahn KG.
Media Contact
High-Tech Gründerfonds Management GmbH
Stefanie Grüter, Head of Marketing & Communications
T.: +49 228 – 82300 – 188
s.grueter@htgf.de
Investor Contact
High-Tech Gründerfonds Management GmbH
Dr. Ulrich Schmitt, Principal
T: +49 228 82300 147
u.schmitt@htgf.de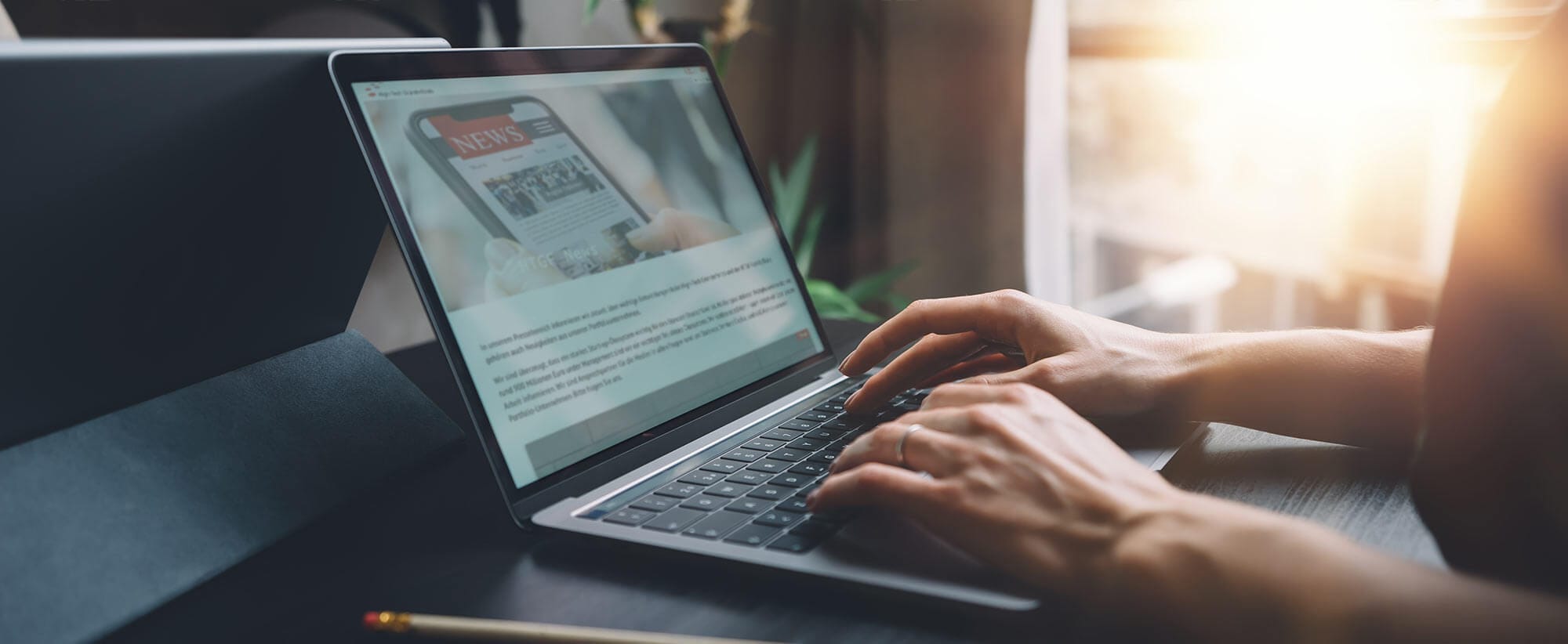 Stay up to date
Subscribe now and receive the latest press releases on investments and other news from High-Tech Gründerfonds. We inform you about important developments at HTGF and provide you with interesting news from our portfolio. Whether it's a successful exit, a new exciting investment or HR news – you'll be the first to know!