Ventech, HTGF and Renown Business Angels Invest More than €4 Million in the Retail Tech Startup 7Learnings
May 18, 2022
7Learnings has secured more than €4 Million from Ventech (lead investor), HTGF and Celonis managers in its latest funding round
Since 2019, 7Learnings offers retailers a SaaS solution for machine learning-based pricing & marketing optimization
The software increases profits for its clients by >10% on average
The company targets to make its software the leading platform for retail optimization of tomorrow
---
Berlin, May 18, 2022 – The start-up was founded in 2019 by Martin Nowak, Eiko van Hettinga, and Felix Hoffmann. Felix Hoffmann, previously product manager for Zalando's pricing algorithm, had the idea to offer small and medium-sized retailers a solution for the next generation of retail optimization. For retailers, this is an important asset to strengthen their position against the competition from giant ecommerce platforms like Amazon.
With the help of 7Learnings' SaaS solution, retailers can use machine learning algorithms for intelligent pricing and marketing steering. The software maximizes its users' profits while meeting their sales targets.
Although retailers spend almost as much money on product-specific discounts and marketing as they do on purchasing their products, decisions here are not optimized. Today, many retailers still make pricing and marketing decisions completely detached from one another, even though they are aimed at the same goals. In this way, retailers leave profit and revenue potential untapped. Today, there is no solution on the market that sufficiently dovetails pricing and marketing decisions – this is the gap we are closing. Inflation, supply chain disruptions and a shift of buying behavior towards online channels increase the pressure on retailers to invest in pricing and optimization technology. With our prediction-based approach, we help retailers stay ahead in this highly dynamic market environment. In doing so, 7Learnings optimizes decisions in D2C retail across multiple sales channels – on online stores, in brick-and-mortar stores and on marketplaces.

Felix Hoffmann, CEO of 7Learnings
Eiko van Hettinga explains what the company intends to do with this funding:
We are building the leading platform for retail optimization. It is our vision to make the latest AI technology accessible and affordable for all retailers. With the additional funds, we want to further develop our software and invest heavily in the company's growth, especially in our geographical expansion outside of DACH. With our new lead investor Ventech on board, we are confident that their deep knowledge in B2B SaaS and unique vision as an investor will perfectly support us all the way through.

Eiko van Hettinga, Co-Founder & Managing Director 7Learnings
When it comes to pricing, many retailers rely on rule-based systems and simply follow competitors' prices, while self-business goals are rarely taken into account. 7Learnings is challenging the status quo and changes the situation for European retailers by merging pricing and marketing optimizations, and will have even more to propose tomorrow. At Ventech, we are excited to support innovative entrepreneurs like Felix, Eiko and Martin, who have a clear vision benefiting from years of experience in pricing, ecommerce and data science.

Nicolas Barthalon from Ventech
In addition to Ventech as lead investor, the existing investor HTGF also participates in the current financing round. Alongside, leading managers of Munich-based Decacorn's Celonis, Remy Lazarovici, the company's first employee and now SVP Sales, and Sebastian Walter, VP Customer Success, are investing. In the pre-seed round, renowed investors such as Elmar Broscheit, CFO Gorillas, had already invested in the startup.
---
About 7learnings GmbH,
7Learning offers retailers a SaaS solution for machine learning-based pricing and marketing optimization. The software increases profits and revenues by more than 10%. Based on various input factors, the software makes daily sales, profit and revenue forecasts per product and price point. Customers can optimize prices according to their business objectives with only one click.
Contact
7Learnings GmbH
Eiko van Hettinga
Engeldamm 64b, 10179 Berlin
Tel.: +49 30 4036773 70
info@7learnings.com
www.7learnings.com
About Ventech
Ventech is a pioneering global early-stage venture capital firm with a strong digital focus. Founded in 1998, Ventech backs the most innovative and visionary tech-entrepreneurs with a global ambition. With its dual structure platform, Ventech has dedicated funds for Europe (Paris, Munich, Berlin & Helsinki) and Asia (Shanghai and Hong Kong). Since its inception, Ventech has raised over 900m€, and has realized over 200 investments, (including Vestiaire Collective, Passion.io, Ogury, Picanova, Veo, Reveal, Speexx) and over 80 exits (Fintecsystems – acquired by Tink; Believe (BLV.PA) – listed on Euronext; Arteris (AIP) listed on Nasdaq).'
For more information, www.ventechvc.com.
Press contact
Yakun Wang
Head of Communication & Marketing
yakun.wang@ventechvc.com
+33 (0)6 16 44 14 87
About High-Tech Gründerfonds
High-Tech Gründerfonds (HTGF) is a seed investor that finances high-potential, tech-driven start-ups. With around EUR 900 million in total investment volume across three funds and an international network of partners, HTGF has already helped forge more than 650 start-ups since 2005. Driven by their expertise, entrepreneurial spirit and passion, its team of experienced investment managers and startup experts help guide the development of young companies. HTGF's focus is on high-tech start-ups in the fields of digital tech, industrial technology, life sciences, chemistry and related business areas. To date, external investors have injected more than EUR 4 billion into the HTGF portfolio via more than 1,900 follow-on financing rounds. HTGF has also successfully sold interests in more than 150 companies.
Investors in this public-private partnership include the Federal Ministry for Economic Affairs and Climate Action, KfW Capital, and Fraunhofer-Gesellschaft e.V., as well as the companies ALTANA, BASF, BAYER, B.Braun, Boehringer Ingelheim, Robert Bosch, BÜFA, CEWE, Deutsche Bank, Deutsche Post DHL, Dräger, 1+1 AG, EVONIK, EWE AG, FOND OF, Haniel, Hettich, Knauf, Körber, LANXESS, media + more venture Beteiligungs GmbH & Co. KG, PHOENIX CONTACT, QIAGEN, RWE Generation SE, SAP, Schufa, Schwarz Gruppe, STIHL, Thüga, Vector Informatik, WACKER and Wilh. Werhahn KG.
Media contact
High-Tech Gründerfonds Management GmbH
Stefanie Grüter, Head of Marketing & Communications
T.: +49 228 82300188
s.grueter@htgf.de
Investor contact
High-Tech Gründerfonds Management GmbH
Martin Möllmann, Senior Investment Manager
T.: +49 30 403664853
m.moellmann@htgf.de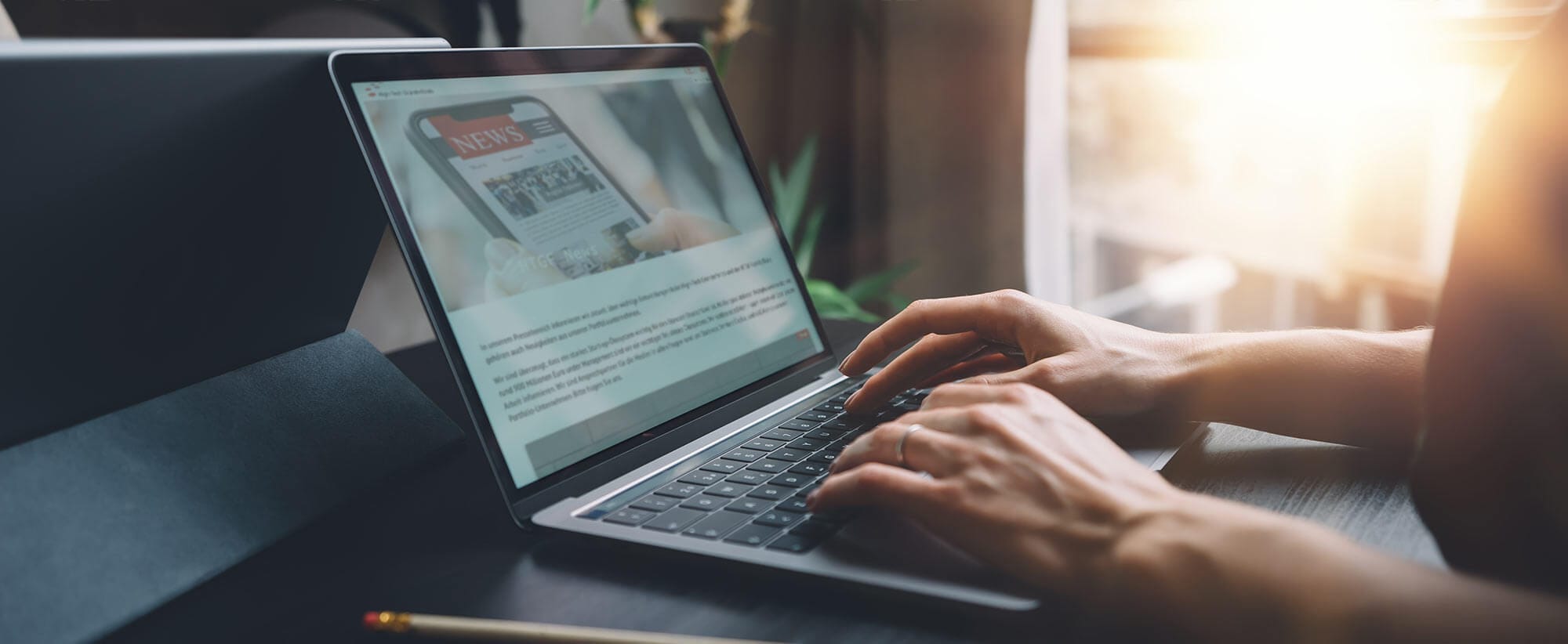 Stay up to date
Subscribe now and receive the latest press releases on investments and other news from High-Tech Gründerfonds. We inform you about important developments at HTGF and provide you with interesting news from our portfolio. Whether it's a successful exit, a new exciting investment or HR news – you'll be the first to know!