HTGF Family Day 2023 brings together start-ups, companies and investors
May 11, 2023
The HTGF Family Day 2023 attracted over 1,000 participants from all over Europe to Bonn, including founders, investors and innovators.
Speakers included Christian Lindner, Simone Menne, Anna Christmann, Kenza Ait Si Abbou and Christian Angermayer.
The winners of the Venture Clienting Awards 2023, which GlassDollar presented in cooperation with HTGF, were DB Schenker, Bosch, BSH Startup Kitchen and Siemens Energy.
In 2024, the important networking event for the start-up and investor scene will take place in Berlin on the 11th and 12th of June for the first time.
---
Bonn, 11 May 2023 – Under the tagline "New Times, New Heroes, Building New Champions", the HTGF Family Day 2023 attracted more than 1,000 entrepreneurs, investors and innovators to Bonn. The networking event hosted by High-Tech Gründerfonds is considered one of the most important innovation events in Germany and offered participants from the start-up and investment scene a platform for cooperation and investment opportunities.
Family Day once again offered a very good platform for networking, new ideas, investments and cooperation opportunities. It also provided a great opportunity to gain insights into technology trends and explore opportunities and challenges in the VC scene. The fact that people are keen on this exchange is reflected by the number of visitors. Over 1,000 guests accepted our invitation to Bonn and were brought together in more than 3,500 one-on-one meetings. We are now already looking forward to the next Family Day 2024 in Berlin.

Alex von Frankenberg, Managing Director of HTGF
The seed investor has also expanded its leadership team, with Romy Schnelle having joined company management. Together with Alex von Frankenberg and Guido Schlitzer, she will drive the development of the fund, which has about EUR 1.4 billion under management after the launch of its fourth fund generation in February.
The two-day event focused on valuable insights into the investment and innovation landscape. During around 50 pitch sessions, founders from the HTGF portfolio presented their innovations in areas such as green tech, deep tech, digital tech and life sciences.
As the opening speaker, Federal Minister of Finance Christian Lindner underlined how important entrepreneurship and start-ups are for the innovation landscape in Germany. AI expert and best-selling author Kenza Ait Si Abbou spoke about the development of emotional artificial intelligence and its impact on interpersonal interactions. Dr Anna Christmann, Commissioner for the Digital Economy and Start-ups at the Federal Ministry for Economic Affairs and Climate Action (BMWK), outlined a series of measures that will help to promote innovative start-ups in Germany and Europe. Entrepreneur and investor Christian Angermayer elaborated on his ideas for creating the next European tech champions in a talk with Alex von Frankenberg. Bjorn Tremmerie from the European Investment Fund (EIF) gave insights into the future of venture capital in Europe and Simone Menne, who is active on numerous supervisory boards, shared her view on the driving factors behind successful innovation in companies. Katja Dörner, Mayor of Bonn, explained how the city continues to improve the conditions for start-ups and innovations and Racing driver and Dakar Rally winner Jutta Kleinschmidt shared her impressive experiences in a male-dominated industry.
The panels covered topics such as the challenges facing the VC industry due to rapid change, the importance of mergers and acquisitions as a catalyst for innovation, the role of investors with respect to environmental, social and governance (ESG) factors and how start-ups are changing the world through AI.
Pictures: Steffen Hauser
Venture Clienting Awards 2023
As part of Family Day, GlassDollar, in cooperation with HTGF, presented the Venture Clienting Awards 2023. The award recognises companies that work with start-ups in a special way. This year's award winners were:
DB Schenker, represented by Patric Hoffmann, Senior Vice President Global Ventures & Innovation.
Bosch, represented by Christian Hüttenhein, Venture Partner & Co-Founder Open Bosch at Robert Bosch Venture Capital
BSH Startup Kitchen, represented by Lars Roessler, Head of Global Corporate Venturing
Siemens Energy, represented by Aziz Sulaiman Rahim, Principal at Siemens Energy Ventures.
A data-driven process was designed to identify companies that make a special contribution to promoting the venture community and developing an innovative ecosystem.
Pictures: Steffen Hauser
About High-Tech Gründerfonds
The seed investor High-Tech Gründerfonds (HTGF) finances tech start-ups with growth potential and has supported more than 700 start-ups since 2005. With the launch of its fourth fund, HTGF now has about 1.4 billion euros under management. Its team of experienced investment managers and start-up experts support young companies with expertise, entrepreneurial spirit and passion. HTGF's focus is on high-tech start-ups in the fields of digital tech, industrial tech, life sciences, chemistry and related business areas. To date, external investors have injected more than 4.5 billion euros of capital into the HTGF portfolio via more than 2,000 follow-on financing rounds. In addition, HTGF has already successfully sold shares in more than 160 companies.
Fund investors in this public-private partnership include the German Federal Ministry for Economic Affairs and Climate Action, KfW Capital and 45 companies from a wide range of industries.
Media contact
High-Tech Gründerfonds Management GmbH
Stefanie Grüter, Partnerin Communications & Relations
T.: +49 228 – 82300 – 188
s.grueter@htgf.de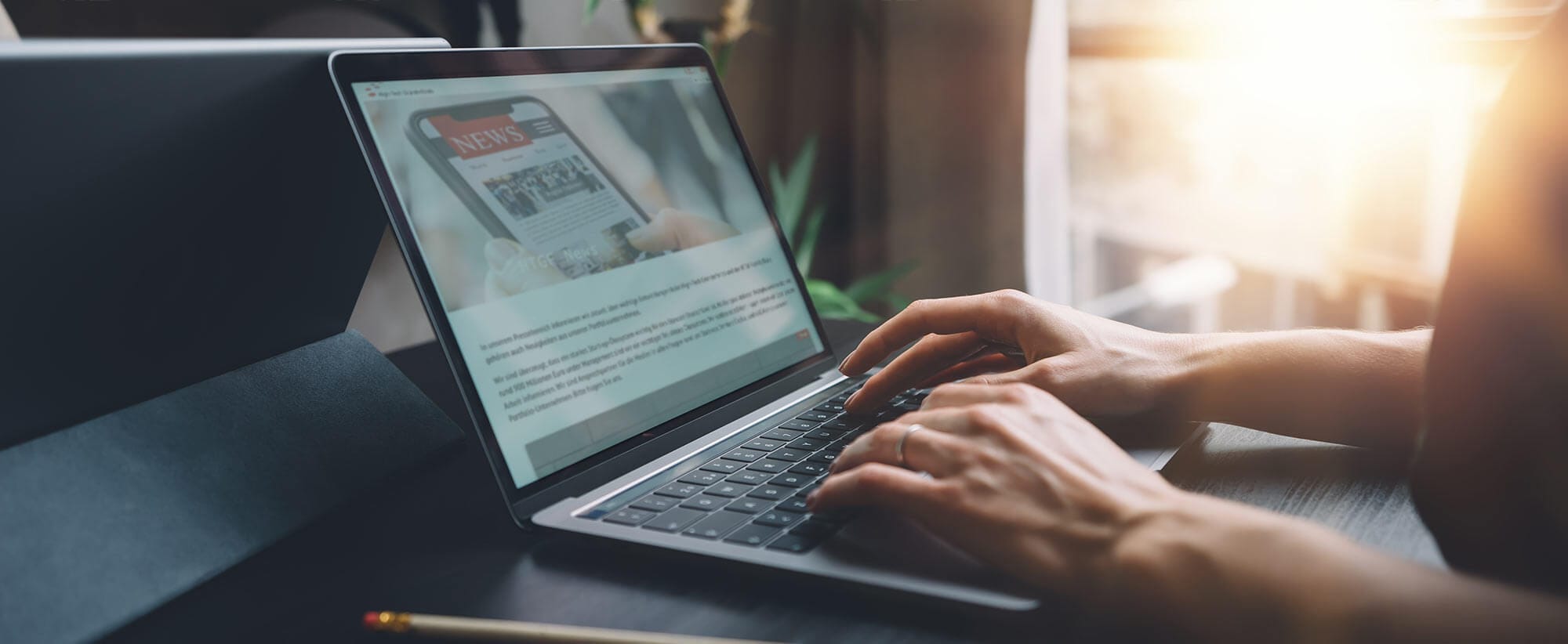 Stay up to date
Subscribe now and receive the latest press releases on investments and other news from High-Tech Gründerfonds. We inform you about important developments at HTGF and provide you with interesting news from our portfolio. Whether it's a successful exit, a new exciting investment or HR news – you'll be the first to know!