Very successful exit for HTGF: AMCS to acquire Quentic – strong partners for a green future
May 12, 2022
With its modular SaaS solution, Quentic simplifies management and reporting in the fields of environmental, health, safety and quality (EHSQ) management and environment, social and governance (ESG).
The acquisition by AMCS will further strengthen Quentic GmbH's position as one of the leading providers of integrated software solutions in EHSQ and ESG.
Together with a business angel, High-Tech Gründerfonds (HTGF) was the first investor in the company back in 2008 and has closely supported its development over the last 14 years.
Alex von Frankenberg, Managing Director of HTGF: "The exit is a huge success for HTGF. It shows how the many years of perseverance on the part of the founders and the investors can really pay off. At first, the company was supported by a consortium of business angels and then – following their exit in 2016 – by One Peak and Morgan Stanley together with HTGF. Once again we are seeing that when innovations find the right market, we can also build large software companies in Germany."
---
Bonn/Berlin, 12 May 2022 – AMCS and Quentic have today announced that AMCS has entered an agreement to acquire Quentic.* The acquisition is backed by AMCS' investors, including Clearlake Capital Group who has joined forces with AMCS for the next stage of its growth. High-Tech Gründerfonds (HTGF) will sell its shares as part of the deal. It is one of the most profitable investments for HTGF. Through this transaction, the seed investor will achieve the third highest multiple in the fund's history. The Bonn-based seed investor took up a stake in Quentic back in 2008, closely supported the start-up for 14 years and made a significant contribution to its development by maintaining a close dialogue. HTGF identified the significant market potential of EHSQ and ESG reporting at an early stage. Investing in sustainable start-ups has been an important focal point of the fund from the outset, with Quentic GmbH, now a market leader in the field of standardised software solutions for occupational safety, environmental management and sustainability.
AMCS is the leading global supplier of integrated software and vehicle technology for the environmental, recycling, and resource industries. As part of the AMCS Group, Quentic GmbH will be able to further expand its market position. AMCS is fully aligned with Quentic's mission to digitally empower companies across the globe to manage people, business, and environmental processes sustainably at all levels.
The sale is a real milestone. The team of founders put things on the right track back in 2007/08 in terms of cloud technologies, the SaaS business model and what were visionary topics at the time such as EHSQ and ESG. I'm delighted for the three founders, who will all remain in an operational role, as well as for all Quentic employees that this has been such a great success and also that we have been able to experience this long and incredibly successful journey together.

Markus Kreßmann, Partner at HTGF
B2B software continues to be the growth market for German companies. The fantastic exit of Quentic serves to underline this. Here we have a clear opportunity to act as a global leader in innovation and technology. I congratulate the founders on this huge success and AMCS on this good investment

Alex von Frankenberg, Managing Director of HTGF
HTGF supported us from a very early stage as an investor and strategic partner. For a software company such as ours, HTGF's network and industry know-how is very important. We would like to thank them for their valuable collaboration and support.

Markus Becker, CEO and Co-Founder of Quentic
Quentic GmbH is a spin-off of a former project at the University of Applied Sciences Berlin and was supported in the early phase with an EXIST Business Start-up Grant from the Federal Ministry for Economic Affairs. HTGF remained on board across multiple financing rounds and supported the company in obtaining additional follow-up financing. 
The company currently has more than 250 employees and is represented at 14 different locations across Europe. It has more than 900 clients, which include medium-sized enterprises and major global corporations alike.
*Financial terms of the transaction were not disclosed. The transaction is subject to regulatory approval and expected to close in the coming weeks. Following regulatory approval, Quentic will become part of the AMCS Group.
About Quentic
Quentic is one of the leading solution providers of Software as a Service (SaaS) for EHSQ and ESG management. The Quentic platform comprises ten individually combinable modules and offers an ideal way for companies to manage Health & Safety, Risks & Audits, Incidents & Observations, Hazardous Chemicals, Control of Work, Legal Compliance, Online Instructions, Processes, Environmental Management and Sustainability. The portfolio is complemented by the Quentic App for mobile reporting and by Quentic Analytics for powerful HSEQ data analysis using clear and daily updated dashboards. Over 900 companies rely on Quentic software solutions to strengthen their organization's HSEQ management and responsibility-related areas in Environment, Social and Governance (ESG). The integrative software is also suited to supporting comprehensive management systems in compliance with ISO 14001, ISO 45001 and ISO 50001. 
The company is headquartered in Berlin, Germany, and employs more than 250 people. Branch offices are located in Germany, Austria, Switzerland, Finland, Sweden, Denmark, Belgium, the Netherlands, France, Spain and Italy. 
Media Contact
Juliane Röhner, Communications Manager
juliane.roehner@quentic.com
About AMCS
AMCS is headquartered in Limerick, Ireland with offices in North America, Europe, and Australia employing over 800 people across 12 countries. AMCS is a global leader of integrated software and vehicle technology for the environmental, utility, waste, recycling, and resource industries and offers optimization solutions to the broader transport and logistics market. AMCS helps over 3,000 customers in 22 countries to reduce their operating costs, increase asset utilization, optimize margins, and improve customer service. Their enterprise software and SaaS solutions deliver digital innovation to the emerging circular economy around the world.
Media Contact
Mark Abbas
Chief Marketing Officer
PR@amcsgroup.com
About High-Tech Gründerfonds
High-Tech Gründerfonds (HTGF) is a seed investor that finances high-potential, tech-driven start-ups. With around EUR 900 million in total investment volume across three funds and an international network of partners, HTGF has already helped forge more than 650 start-ups since 2005. Driven by their expertise, entrepreneurial spirit and passion, its team of experienced investment managers and startup experts help guide the development of young companies. HTGF's focus is on high-tech start-ups in the fields of digital tech, industrial technology, life sciences, chemistry and related business areas. To date, external investors have injected more than EUR 4 billion into the HTGF portfolio via more than 1,900 follow-on financing rounds. HTGF has also successfully sold interests in more than 150 companies.
Investors in this public-private partnership include the Federal Ministry for Economic Affairs and Climate Action, KfW Capital, and Fraunhofer-Gesellschaft e.V., as well as the companies ALTANA, BASF, BAYER, B.Braun, Boehringer Ingelheim, Robert Bosch, BÜFA, CEWE, Deutsche Bank, Deutsche Post DHL, Dräger, 1+1 AG, EVONIK, EWE AG, FOND OF, Haniel, Hettich, Knauf, Körber, LANXESS, media + more venture Beteiligungs GmbH & Co. KG, PHOENIX CONTACT, QIAGEN, RWE Generation SE, SAP, Schufa, Schwarz Gruppe, STIHL, Thüga, Vector Informatik, WACKER and Wilh. Werhahn KG.
Media Contact
High-Tech Gründerfonds Management GmbH
Stefanie Grüter, Head of Marketing & Communications
T.: +49 228 – 82300 – 188
s.grueter@htgf.de
Investors Contact
High-Tech Gründerfonds Management GmbH
Markus Kreßmann, Partner
T.: +49 228 – 82300 – 132
m.kressmann@htgf.de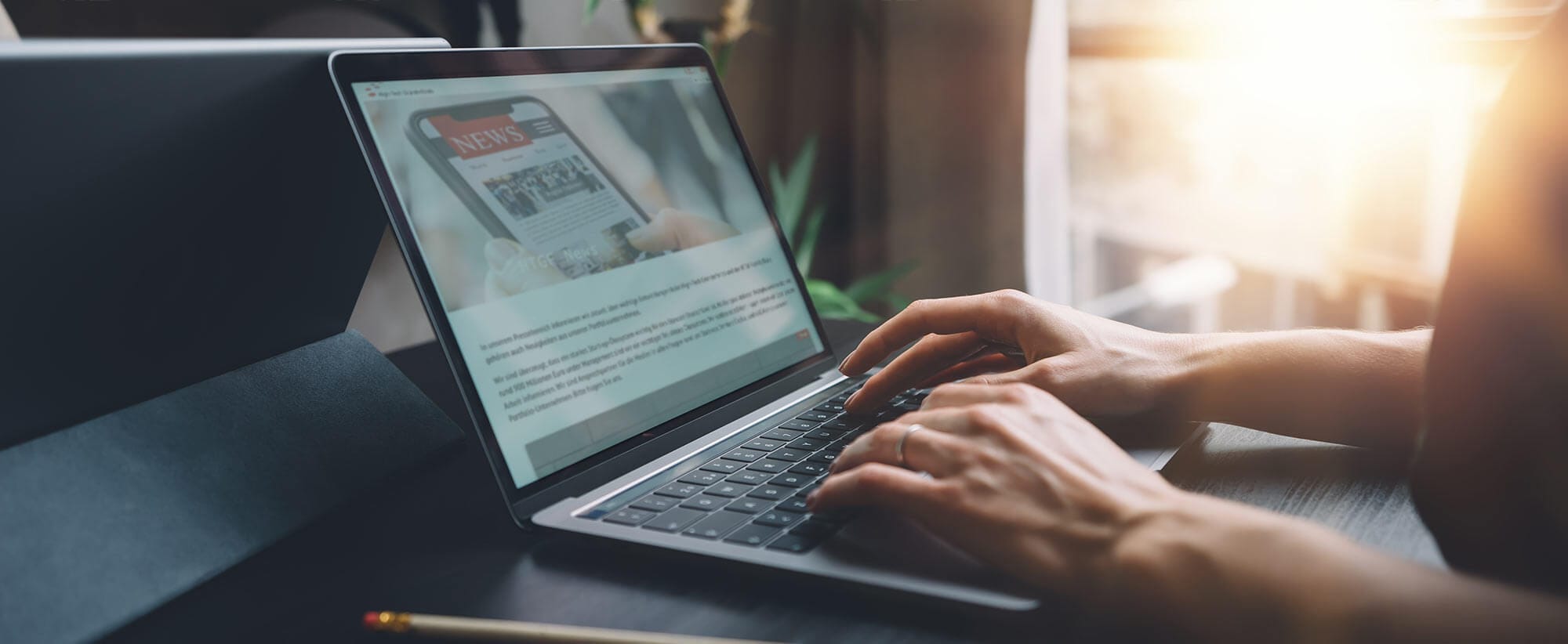 Stay up to date
Subscribe now and receive the latest press releases on investments and other news from High-Tech Gründerfonds. We inform you about important developments at HTGF and provide you with interesting news from our portfolio. Whether it's a successful exit, a new exciting investment or HR news – you'll be the first to know!