Successful Exit for High-Tech Gründerfonds – Intersect ENT acquires Fiagon
September 15, 2020
Buyer is the Intersect ENT, a medical technology company based in the US
The startup Fiagon AG Medical Technologies expands Intersects portfolio of ENT product offerings
For the HTGF it is the 8th successful exit during the Corona crisis
The High-Tech Gründerfonds sold its shares in Fiagon. The seed investor has accompanied the company for 11 years. The publicly traded company Intersect ENT (NASDAQ: XENT), Menlo Park, California, USA, is dedicated to transforming the treatment of ear, nose and throat (ENT) conditions through evidence-based innovation, providing physicians with solutions to overcome clinical challenges and improve the quality of life for patients. For the company, Fiagon, is a perfect match.
Fiagon represents a strategic technology acquisition for Intersect ENT that immediately expands its portfolio of ENT product offerings, complements its existing PROPEL® and SINUVA® sinus implants and helps extend our geographic reach.

Thomas A. West, President and CEO of Intersect ENT
We are excited to join the team at Intersect ENT, an established leader with an advanced therapeutic platform in the large and attractive global ENT market. The combination of Intersect ENT's compelling product offerings coupled with its deep commercial leadership expertise and impressive sales force offers a unique opportunity for us to jointly leverage our core innovation and commercialization competencies. We look forward to working with the Intersect ENT team to expand market penetration of our instruments and tools globally.

Prof. Dr.-Ing. Kai Desinger, President and CEO of Fiagon Group
Born of a spin-off by Berlin Charité, Fiagon began in 2007 as a disruptive technology and the visionary approach to reimagine image guidance by improving the function of electromagnetic navigation while making it simple to use. This revolutionary approach yielded steady growth in European markets, placing Fiagon as the technology leader in electromagnetic surgical navigation solutions for ENT. In 2014, Fiagon received FDA approval for its ENT platform, broadening the company's market access.
When we made our seed investment into Fiagon back in 2009, we believed in a technologically outstanding founder team with a clear vision: to offer the most user-friendly and best surgical navigation systems in the world. Now, 11 years later we are excited to see that with the acquisition of Fiagon through Intersect ENT as the perfect marketing partner this goal has come even closer.

Dr. Bernd Goergen, Partner of the HTGF
The press release by Intersect ENT is available here.
About fiagon
Fiagon is an innovative company based in Hennigsdorf near Berlin, which is known all over the world for its unique electromagnetic navigation technology. Founded in 2007, its mission is to improve patient outcomes through its proprietary technology by equipping physicians with easy-to-use, accurate and integrated navigation solutions. In an effort to allow clinicians around the world to improve workflows and optimally support their processes, Fiagon is successfully developing innovative, state-of-the-art navigation systems (4K ready). This is underlined by the versatility of the navigated Fiagon surgical instruments and the maximum integration and adaptability of the system in and on existing surgical systems.
Press Contact
Ivonne Sander
ivonne.sander@fiagon.de
About Intersect ENT
About Intersect ENT® Intersect ENT is dedicated to transforming ear, nose and throat care by providing innovative, clinically meaningful therapies to physicians and patients. The company's steroid releasing implants are designed to provide mechanical spacing and deliver targeted therapy to the site of disease. In addition, Intersect ENT is continuing to expand its portfolio of products based on the company's unique localized steroid releasing technology and is committed to broadening patient access to less invasive and more costeffective care.
For additional information on the company or the products including risks and benefits please visit www.IntersectENT.com.
Intersect ENT is a registered trademark of Intersect ENT, Inc.
Contact
Intersect ENT, Inc.
Randy Meier
T.: 650-641-2105
ir@intersectENT.com
About High-Tech Gründerfonds
High-Tech Gründerfonds (HTGF) is a seed investor that finances high-potential, tech-driven start-ups. With around EUR 900 million in total investment volume across three funds and an international network of partners, HTGF has already helped forge almost 600 start-ups since 2005. Driven by their expertise, entrepreneurial spirit and passion, its team of experienced investment managers and startup experts help guide the development of young companies. HTGF's focus is on high-tech start-ups in the fields of digital tech, industrial technology, life sciences, chemistry and related business areas. To date, external investors have injected over EUR 2.6 billion into the HTGF portfolio via more than 1,600 follow-on financing rounds. HTGF has also successfully sold interests in more than 100 companies.
Investors in this public-private partnership include the Federal Ministry For Economic Affairs and Energy, KfW Capital, and Fraunhofer-Gesellschaft e.V., as well as the companies ALTANA, BASF, BAYER, B.Braun, Boehringer Ingelheim, Robert Bosch, BÜFA, CEWE, Deutsche Post DHL, Dräger, Drillisch AG, EVONIK, EWE AG, FOND OF, Haniel, Hettich, Knauf, Körber, LANXESS, media + more venture Beteiligungs GmbH & Co. KG, PHOENIX CONTACT, Postbank, QIAGEN, RWE Generation SE, SAP, Schufa, Schwarz Gruppe, STIHL, Thüga, Vector Informatik, WACKER and Wilh. Werhahn KG.
Contact
High-Tech Gründerfonds Management GmbH
Dr. Bernd Goergen, Partner
T: + 49 228 82300 136
b.goergen@htgf.de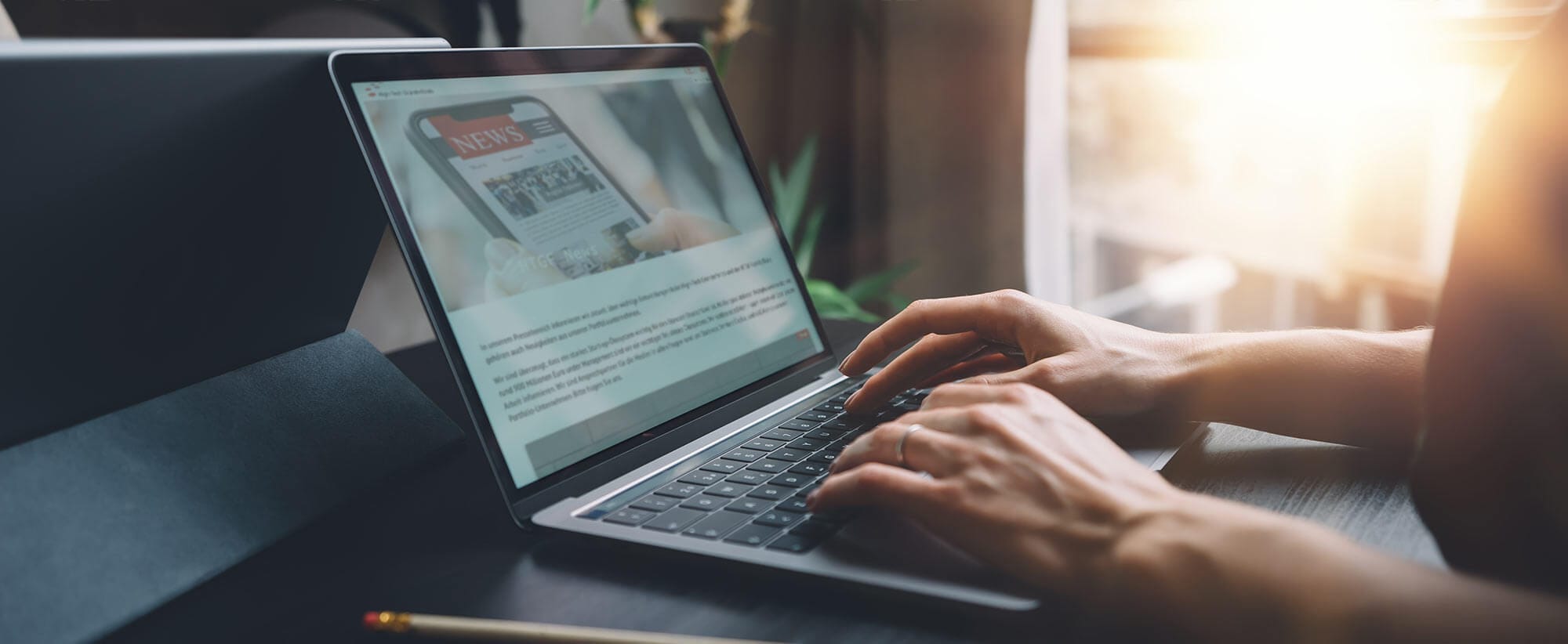 Stay up to date
Subscribe now and receive the latest press releases on investments and other news from High-Tech Gründerfonds. We inform you about important developments at HTGF and provide you with interesting news from our portfolio. Whether it's a successful exit, a new exciting investment or HR news – you'll be the first to know!