Successful exit for High-Tech Gründerfonds – E.ON acquires majority stake in envelio GmbH
December 17, 2021
The Cologne-based startup envelio provides the Intelligent Grid Platform (IGP) to grid operators for the next phase of the energy transition
The acquisition of envelio is part of E.ON's ambition to provide an open digital energy ecosystem
In 2018 High-Tech Gründerfonds (HTGF) and Demeter invested in the seed round
---
Bonn, December 17, 2021 – High-Tech Gründerfonds sold its shares in envelio GmbH after accompanying the company for the past three years. The energy transition will only succeed through the smartification of power grids. Through envelio and its dedicated team E.ON is securing a key technology that will enable utilities to manage their grids more efficiently.
envelio is a specialist in digital grid planning and operation and has developed the "Intelligent Grid Platform" – a solution that enables power grid operators to set up a "digital-twin" of networks and optimize grid planning processes and decisions based on real time data. envelio has already been working with E.ON's distribution system operators (DSOs) Westnetz and E.DIS for the past three years and is already serving more than 35 customers across Europe. The company was established in 2017 as a spin-off from RWTH Aachen and has a diverse and international team of more than 70 employees.
Our vision at envelio are intelligent grids for a sustainable future worldwide. We are thrilled to now continue our journey together with E.ON. This new strategic partnership will enable us to further scale our technology and deliver the new standard for digital grid management to utilities. We are especially thankful to all our employees and for the support of our investors.

Dr. Simon Koopmann, Co-Founder and CEO of envelio
Building a company from ideation to exit is a very special and intense journey. Anchored in common values the envelio founders have relentlessly built a high performing team with the shared vision to drive the energy transition forward. We have great respect for the outsized success you have achieved, and even more for the path you have taken, never compromising on integrity and trust. What a ride. We feel humbled and thankful to have been a little part of this journey.

Yann Fiebig, Principal at HTGF
The financial terms of the transactions were not disclosed.
About envelio
envelio is a spin-off from RWTH Aachen University and provides the Intelligent Grid Platform to distribution system operators for the next phase of the energy transition. Grid planning and operation processes are digitalized and automated by envelio's IGP. This automation enables a faster and more cost-efficient integration of renewable generation and charging points for electric vehicles into the energy system. The core of envelio's technology are algorithms based on the founders' five PhD. envelio was founded in 2017 and now has more than 70 employees and serves more than 35 distribution system operators as customers worldwide.
About High-Tech Gründerfonds
High-Tech Gründerfonds (HTGF) is a seed investor that finances high-potential, tech-driven start-ups. With around EUR 900 million in total investment volume across three funds and an international network of partners, HTGF has already helped forge more than 650 start-ups since 2005. Driven by their expertise, entrepreneurial spirit and passion, its team of experienced investment managers and startup experts help guide the development of young companies. HTGF's focus is on high-tech start-ups in the fields of digital tech, industrial technology, life sciences, chemistry and related business areas. To date, external investors have injected more than EUR 3.5 billion into the HTGF portfolio via more than 1,800 follow-on financing rounds. HTGF has also successfully sold interests in more than 150 companies.
Investors in this public-private partnership include the Federal Ministry for Economic Affairs and Climate Action, KfW Capital, and Fraunhofer-Gesellschaft e.V., as well as the companies ALTANA, BASF, BAYER, B.Braun, Boehringer Ingelheim, Robert Bosch, BÜFA, CEWE, Deutsche Bank, Deutsche Post DHL, Dräger, 1+1 AG, EVONIK, EWE AG, FOND OF, Haniel, Hettich, Knauf, Körber, LANXESS, media + more venture Beteiligungs GmbH & Co. KG, PHOENIX CONTACT, QIAGEN, RWE Generation SE, SAP, Schufa, Schwarz Gruppe, STIHL, Thüga, Vector Informatik, WACKER and Wilh. Werhahn KG.
Media Contact
High-Tech Gründerfonds Management GmbH
Stefanie Grüter, Head of Marketing & Communications
T.: +49 228 82300 188
s.grueter@htgf.de
Investor Contact
High-Tech Gründerfonds Management GmbH
Yann Fiebig, Principal
T.: +49 228 82300 144
y.fiebig@htgf.de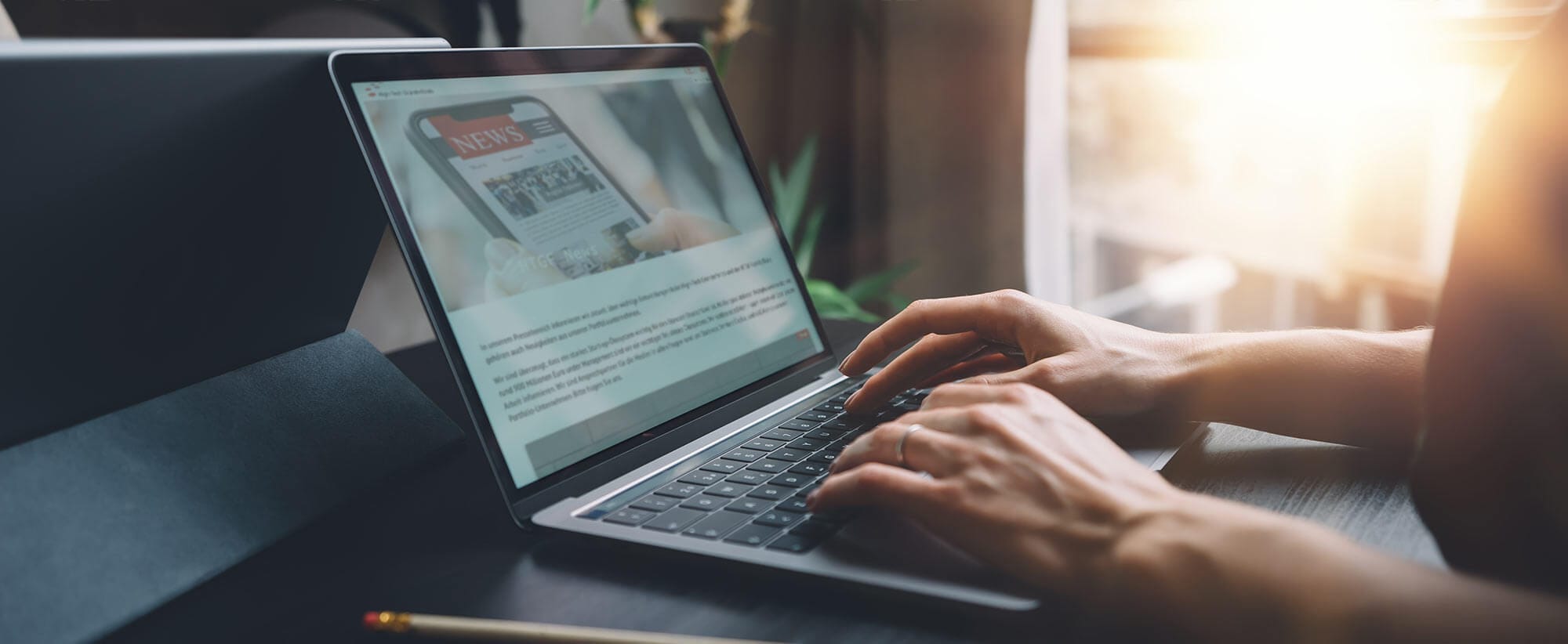 Stay up to date
Subscribe now and receive the latest press releases on investments and other news from High-Tech Gründerfonds. We inform you about important developments at HTGF and provide you with interesting news from our portfolio. Whether it's a successful exit, a new exciting investment or HR news – you'll be the first to know!