Very successful Exit for HTGF: Enscape to Merge with Chaos, Backed by TA Associates and LEA Partners
January 11, 2022
The Karlsruhe-based start-up Enscape has quickly grown, establishing its position as a leading SaaS provider for real-time rendering and design workflow technology to the architecture, engineering and construction (AEC) industry
High-Tech Gründerfonds (HTGF) has been an investor in the company since it was spun off in 2017 from Inreal Technologies – a HTGF portfolio start-up since 2013
The merger will create a global leader in 3D visualization and design workflow technology
---
Bonn, January 11, 2022 – TA Associates, a global growth private equity firm, and LEA Partners, a technology focused private equity firm, announced today an agreement to merge Enscape, a developer of real-time rendering and design workflow technology for the AEC industries, and Chaos, a world leader in photorealistic rendering technology.In this context HTGF will sell its shares in Enscape after accompanying the company closely since the spin off from Inreal Technologies in 2017.
Enscape offers solutions that connect directly into modeling software for the AEC industry, integrating design and visualization workflows seamlessly into one. This allows the company to support its customers through the entire design process with unprecedented ease-of-use, enabling faster concept iteration, real-time collaboration and feedback. Chaos, founded in 1997, is widely known as a world leader in visualization and computer graphics, offering an ecosystem of 3D rendering, real-time visualization and simulation software.
The merger will establish a global leader in the 3D visualization and design workflow software sectors, with a focus on the AEC, visual effects (VFX) and product design verticals. The newly-combined company aims to develop and strengthen its product portfolio to create a comprehensive end-to-end visualization ecosystem, designed to meet the evolving needs of its customers.
Enscape has seen a period of extraordinary growth, outpacing an already fast-growing market. We are thrilled to join forces with Chaos as we seek to further our scale, recognizing that our companies are highly complementary and share an end-to-end product vision. With the support of LEA and TA, we will significantly increase our investment in growth, technology and people.

Christian Lang, CEO of Enscape
Enscape is one of the most profitable investments for HTGF. Through this transaction, we have achieved the highest multiple in the fund's history. As a seed investor, it was fascinating for us to support the company in its various development phases. Shortly after its formation, Thomas Willberger and Moritz Luck established Enscape's technology as the global standard for real-time rendering in architecture and laid the foundation for the company's rapid growth. With LEA coming on board, Enscape's growth continued and the management team was successfully expanded with the addition of Christian Lang. It has been a privilege to be involved with Enscape as an investor since its foundation and to be part of the company's successful development.

Klaus Lehmann, Partner at High-Tech Gründerfonds
Enscape is an incredible success story for HTGF and another milestone for our SaaS portfolio. We are convinced that the merger is the next logical step in the company's successful journey.

Markus Kreßmann, Partner at High-Tech Gründerfonds
Since our initial investment, we have worked closely with the Enscape management team to grow the company into a leading provider for the AEC industry, and this is only the beginning.

Christian Roth, Managing Partner at LEA Partners
We have been impressed by the growth, high-quality product offerings and loyal customer base of both Chaos and Enscape. Together, we believe the company can build on its strong momentum to create a global leader in the 3D visualization and design workflowspace.

Stefan Dandl, Principal at TA
The transaction is subject to customary regulatory approvals and is expected to be completed during the first quarter of 2022. Financial terms of the transaction were not disclosed.
About Enscape
Enscape develops high-quality real-time rendering and virtual reality software for the global AEC industry. Enscape integrates design and visualization workflows into one and gives designers the power to create realistic renderings based on their existing planning data and easily produce videos, panoramic images, and VR simulations. Enscape software is used by renowned architecture firms in over 150 countries, with more than 24,000 customers and 240,000 active monthly users worldwide. The company operates from offices in Karlsruhe (Germany) and New York (USA).
Learn more at www.enscape3d.com.
About Chaos
Chaos is a world leader in computer graphics technology, empowering artists and designers to create photorealistic imagery and animation across all creative industries. Chaos develops 3D rendering and simulation software that is used daily by top design studios, architectural firms, advertising agencies, and visual effects companies around the globe. The firm's physically based renderer, V-Ray, has been honored with both an Academy Award and an Engineering Emmy for its role in the widespread adoption of ray-traced rendering in motion pictures and television. Today, the company's advancements in ray tracing, cloud rendering, and real-time visualization are shaping the future of design communication and storytelling. Founded in 1997, Chaos operates with offices in Sofia, Prague, Seoul, Tokyo, and Los Angeles.
For more information visit www.chaos.com.
About TA Associates
TA is a leading global growth private equity firm. Focused on targeted sectors within five industries – technology, healthcare, financial services, consumer and business services – the firm invests in profitable, growing companies with opportunities for sustained growth, and has invested in more than 550 companies around the world. Investing as either a majority or minority investor, TA employs a long-term approach, utilizing its strategic resources to help management teams build lasting value in high quality growth companies. TA has raised $47.5 billion in capital since its founding in 1968. The firm's more than 100 investment professionals are based in Boston, Menlo Park, London, Mumbai and Hong Kong.
More information about TA can be found at www.ta.com.
About LEA Partners
LEA Partners is an entrepreneurial-minded multi-stage private equity firm investing in growth technology companies that are driving transformative change in their industries. Operating out of Karlsruhe, one of Europe's largest technology clusters, its mission is to fund and support ambitious founders and executives by leveraging them with practical, hands-on growth expertise to achieve market leadership.
Learn more at www.leapartners.de
About High-Tech Gründerfonds
High-Tech Gründerfonds (HTGF) is a seed investor that finances high-potential, tech-driven start-ups. With around EUR 900 million in total investment volume across three funds and an international network of partners, HTGF has already helped forge more than 650 start-ups since 2005. Driven by their expertise, entrepreneurial spirit and passion, its team of experienced investment managers and startup experts help guide the development of young companies. HTGF's focus is on high-tech start-ups in the fields of digital tech, industrial technology, life sciences, chemistry and related business areas. To date, external investors have injected more than EUR 3.5 billion into the HTGF portfolio via more than 1,800 follow-on financing rounds. HTGF has also successfully sold interests in more than 150 companies.
Investors in this public-private partnership include the Federal Ministry for Economic Affairs and Climate Action, KfW Capital, and Fraunhofer-Gesellschaft e.V., as well as the companies ALTANA, BASF, BAYER, B.Braun, Boehringer Ingelheim, Robert Bosch, BÜFA, CEWE, Deutsche Bank, Deutsche Post DHL, Dräger, 1+1 AG, EVONIK, EWE AG, FOND OF, Haniel, Hettich, Knauf, Körber, LANXESS, media + more venture Beteiligungs GmbH & Co. KG, PHOENIX CONTACT, QIAGEN, RWE Generation SE, SAP, Schufa, Schwarz Gruppe, STIHL, Thüga, Vector Informatik, WACKER and Wilh. Werhahn KG.
Media contact
High-Tech Gründerfonds Management GmbH
Stefanie Grüter, Head of Marketing & Communications
T.: +49 228 82300 188
s.grueter@htgf.de
Investor Contact
High-Tech Gründerfonds Management GmbH
Klaus Lehmann, Partner
T.: +49 228 82300 115
k.lehmann@htgf.de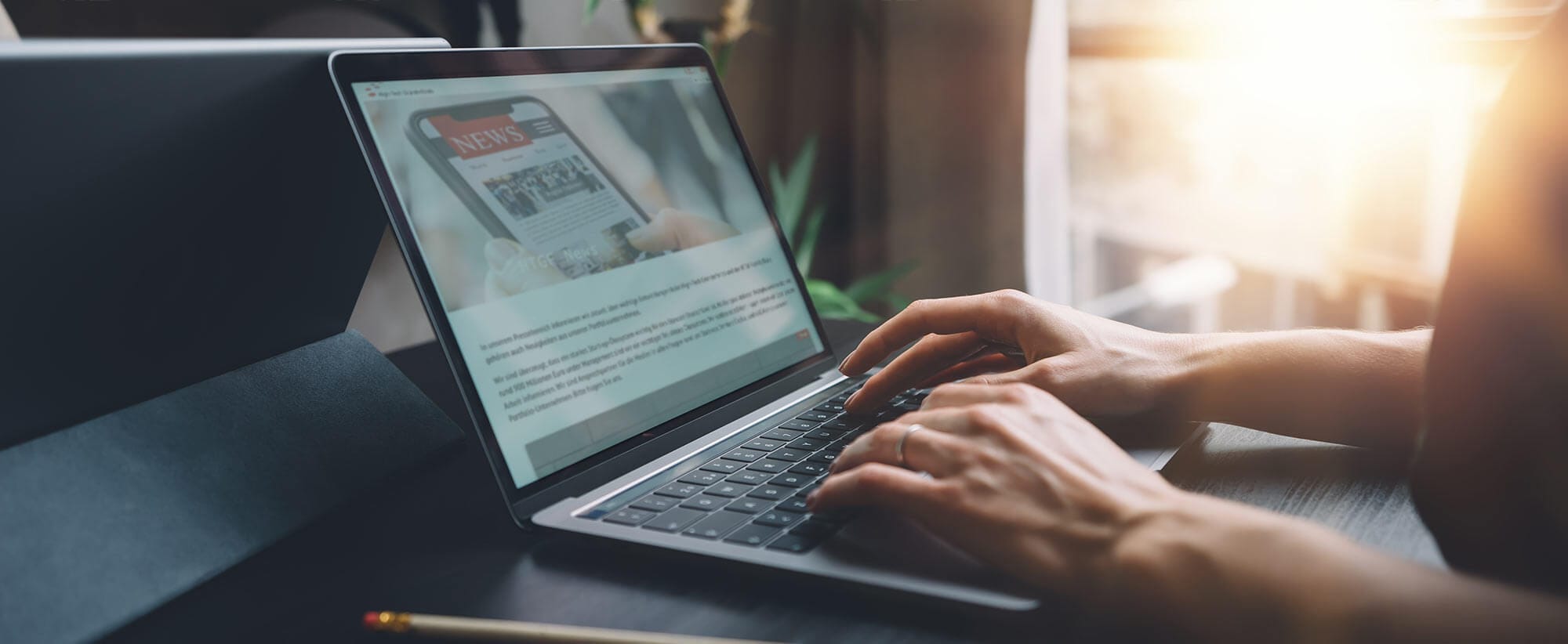 Stay up to date
Subscribe now and receive the latest press releases on investments and other news from High-Tech Gründerfonds. We inform you about important developments at HTGF and provide you with interesting news from our portfolio. Whether it's a successful exit, a new exciting investment or HR news – you'll be the first to know!