Very Successful Exit for High-Tech Gründerfonds – Kerry acquires c-LEcta
February 15, 2022
This strategically compelling combination will accelerate Kerry's innovation capabilities in enzyme engineering, fermentation and bio-process development
The global presence of Kerry Group plc in the food and pharmaceutical sectors gives
c-LEcta access to additional markets
High-Tech Gründerfonds was the first seed investor of c-LEcta
---
High-Tech Gründerfonds ("HTGF") sells its shares in c-LEcta after accompanying the company for 16 years. Kerry Group plc ("Kerry"), the global taste and nutrition company today announces it has reached agreement to acquire c. 92% of the issued share capital of c-LEcta GmbH ("c-LEcta") for a consideration of €137m*, with management to retain the balance.
c-LEcta is a leading biotechnology innovation company specialising in precision fermentation, optimised bio-processing and bio-transformation for the creation of high-value targeted enzymes and ingredients. Based in Leipzig, Germany and employing over 100 people, c-LEcta has established itself as a leading innovator in disruptive new sciences for the pharmaceutical market, with a strong pipeline of functional bio-actives across food, beverage and other consumer markets.
The food and pharmaceutical industries are on the cusp of a new wave of innovation where new developments in biotechnology, synthetic biology and precision fermentation are radically transforming these sectors. c-LEcta is a leader in these new technologies, which includes fermentation-based products such as disruptive new enzymes, and the strategically compelling combination with Kerry will accelerate our innovation capabilities in enzyme engineering, fermentation and bio-process development. Our broad market reach across food and pharma markets, combined with our deep enzyme applications expertise and integrated ingredient technology design, will enable and accelerate the growth potential of c-LEcta's strong portfolio and technology capabilities while also supporting us in the creation of tastier, more sustainable and healthier products.

Dr Albert McQuaid, Chief Science and Technology Officer of Kerry
We are very happy to join Kerry group and their global presence in the food and pharmaceutical sectors gives us access to additional markets. At the same time, their knowledge of ingredient technologies is a perfect fit to enable us to continue to drive our growth potential in the future.

Dr Marc Struhalla, founder and CEO of c-LEcta
I am very proud that HTGF was able to support c-LEcta's remarkable development as a seed investor from the very beginning. This success can be attributed to the entire c-LEcta team. This exit shows once again that it pays for HTGF to adopt a patient approach in the field of life sciences investments and to invest in a very long-term perspective.

Marco Winzer, Partner at High-Tech Gründerfonds
*Consideration subject to closing adjustments
---
About Kerry Group
Kerry is the world's leading taste and nutrition partner for the food, beverage and pharmaceutical markets, with its broad range of ingredient solutions reaching over one billion consumers around the world. We innovate with our customers to create great tasting products, with improved nutrition and functionality, while ensuring a better impact for the planet. Our leading consumer insights, global RD&A team of 1,100+ food scientists and extensive global footprint enable us to solve our customers' complex challenges with differentiated solutions. At Kerry, we are driven to be our customers' most valued partner, creating a world of sustainable nutrition. For more information, visit kerry.com.
About c-LEcta
c-LEcta is a leading biotechnology company located in Leipzig, Germany. The company has established itself as a leading player in the realisation of high-value biotechnology products for regulated markets, either as in-house development or in close cooperation with the industry. c-LEcta innovation capability delivers cost-efficient and sustainable production processes, creating growth opportunities across existing and new markets.
About High-Tech Gründerfonds
High-Tech Gründerfonds (HTGF) is a seed investor that finances high-potential, tech-driven start-ups. With around EUR 900 million in total investment volume across three funds and an international network of partners, HTGF has already helped forge more than 650 start-ups since 2005. Driven by their expertise, entrepreneurial spirit and passion, its team of experienced investment managers and start-up experts help guide the development of young companies. HTGF's focus is on high-tech start-ups in the fields of digital tech, industrial technology, life sciences, chemistry and related business areas. To date, external investors have injected more than EUR 4 billion into the HTGF portfolio via more than 1,800 follow-on financing rounds. HTGF has also successfully sold interests in more than 150 companies.
Investors in this public-private partnership include the Federal Ministry for Economic Affairs and Climate Action, KfW Capital, and Fraunhofer-Gesellschaft e.V., as well as the companies ALTANA, BASF, BAYER, B.Braun, Boehringer Ingelheim, Robert Bosch, BÜFA, CEWE, Deutsche Bank, Deutsche Post DHL, Dräger, 1+1 AG, EVONIK, EWE AG, FOND OF, Haniel, Hettich, Knauf, Körber, LANXESS, media + more venture Beteiligungs GmbH & Co. KG, PHOENIX CONTACT, QIAGEN, RWE Generation SE, SAP, Schufa, Schwarz Gruppe, STIHL, Thüga, Vector Informatik, WACKER and Wilh. Werhahn KG.
Media Contact
High-Tech Gründerfonds Management GmbH
Stefanie Grüter, Head of Marketing & Communications
T.: +49 228 – 82300 – 188
s.grueter@htgf.de
Investors Contact
High-Tech Gründerfonds Management GmbH
Marco Winzer, Partner
T.: +49 228 – 82300 – 106
m.winzer@htgf.de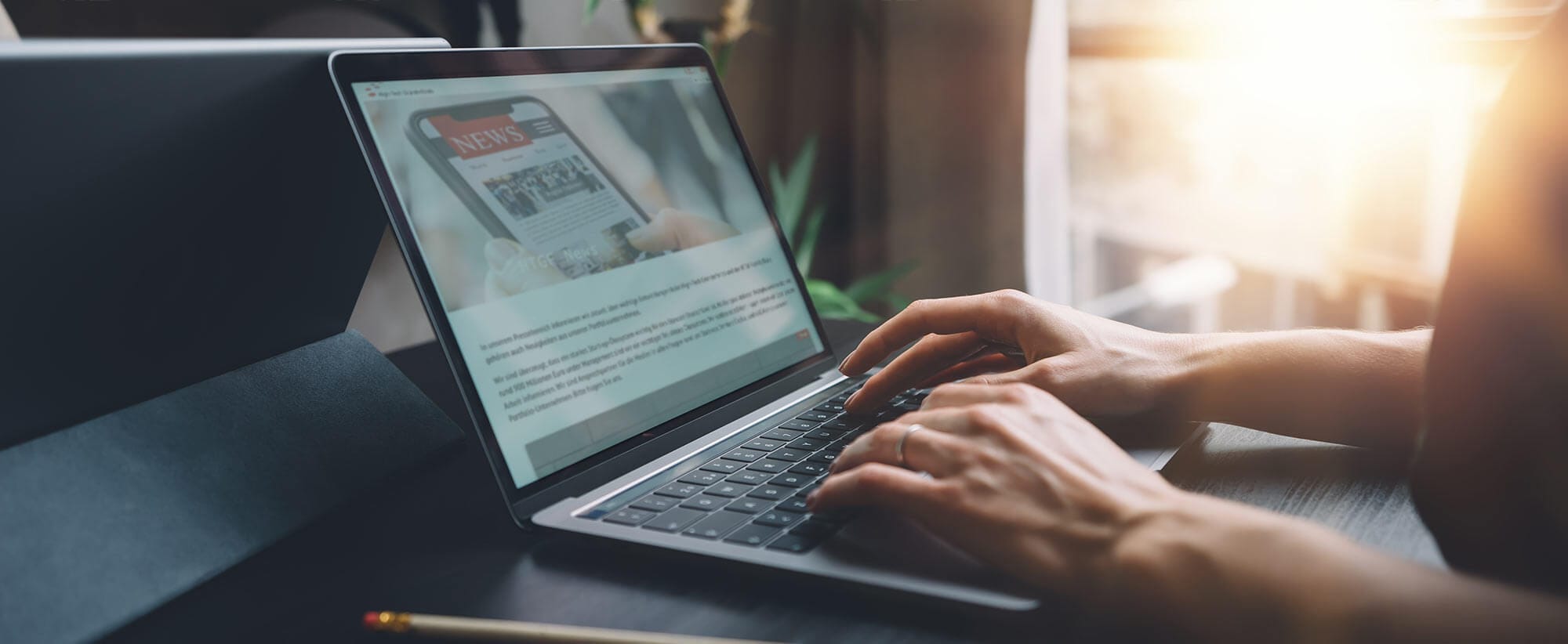 Stay up to date
Subscribe now and receive the latest press releases on investments and other news from High-Tech Gründerfonds. We inform you about important developments at HTGF and provide you with interesting news from our portfolio. Whether it's a successful exit, a new exciting investment or HR news – you'll be the first to know!