Another successful exit for High-Tech Gründerfonds – Bosch Sensortec acquires Arioso Systems
April 28, 2022
Bosch enters the attractive market segment for micro speakers. Acquisition means broader diversification of Bosch Sensortec's portfolio.
Arioso Systems is one of the world's most innovative providers of MEMS micro speaker technology. Together with Bosch, it will leverage the full potential of its micro speakers.
Dr. Alex von Frankenberg, Managing Director of High-Tech Gründerfonds: "Highly innovative start-ups provide a real business and technology boost to established companies. HTGF is a platform that enables fund investors to systematically cooperate and co-invest with high-tech start-ups from all kinds of sectors. Arioso is now the third HTGF portfolio company to be acquired by our fund investor Bosch – it's a real win-win for both in terms of substance and strategy."
---
Bonn, 28 April 2022 – High-Tech Gründerfonds (HTGF) has achieved another successful exit. HTGF and all other shareholders of Arioso Systems (AS) have sold their shares to Bosch Sensortec GmbH. The start-up team is to be retained and the company will continue to be based in Dresden and Cottbus.
This is not the first time that Bosch has acquired a HTGF portfolio company. Following on from KSK Diagnostics (sold to Bosch Healthcare Solutions in 2018) and E-HD (sold to Bosch Rexroth in 2021), this is the third portfolio company to be acquired by a subsidiary of the fund investor. Robert Bosch GmbH is an investor in all three HTGF funds.
Arioso Systems emerged from the Fraunhofer IPMS and research activities at the BTU Cottbus-Senftenberg in 2019. In 2020, High-Tech Gründerfonds (HTGF) invested in Arioso Systems together with Brandenburg Kapital, Technologiegründerfonds Sachsen and business angels during a seed financing round. AS develops and markets micro speakers made from 100% silicon (MEMS chips) for in-ear headphones. They are ten times smaller than conventional speakers, more energy-efficient – and quickly scalable. Its target customers include major smartphone manufacturers as well as manufacturers of headphones and hearing aid devices.
We are grateful to our seed investors for their support over the past years. Our technology wouldn't be where it is today without them. The sale to Bosch Sensortec, which will enable us to leverage the full global potential of our MEMS micro speakers, is a joint success.

Hermann Schenk, CEO of Arioso Systems
The Arioso team has made groundbreaking progress in the recent years and developed a truly disruptive technology, that can now be commercialized in a perfectly fitting environment. I can hardly wait to see exciting new products using this new "made in Germany" technology in the shops!

Dr. Olaf Joeressen, Senior Investment Manager at HTGF
The acquisition is subject to approval by the antitrust authorities. It has been agreed that any project details such as the purchase price will not be disclosed.
Press release from Bosch can be found here: www.bosch-press.com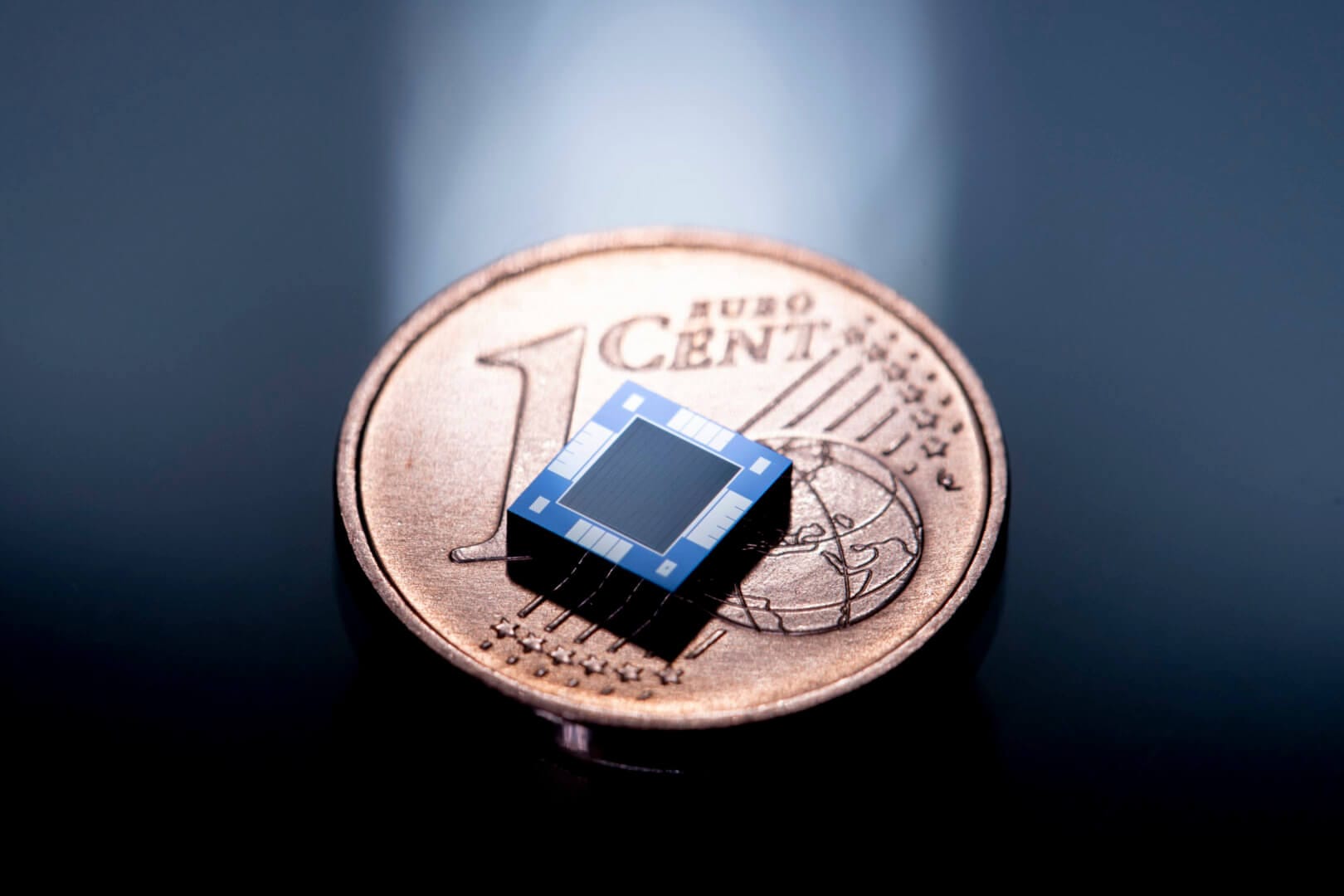 About Arioso Systems
Arioso Systems is a Fraunhofer IPMS spin-off founded in 2019. Arioso develops and markets disruptive pure silicon micro speaker technology for smart in-ear devices, such as TWS earphones, hearables and modern hearing aids. The market demands increasingly small, light, efficient and scalable components to save room and battery for a growing number of functions. Arioso's µSpeakers are ten times smaller than conventional solutions, more energy-efficient and easily scalable for the global consumer markets. For the first time, sound is generated inside a silicon chip (MEMS).
Arioso Systems is based in Dresden and Cottbus. In 2020, the firm received € 2.7 m in seed funding from Brandenburg Kapital, HTGF, TGFS and two business angels. More information: https://arioso-systems.com/
About Bosch Sensortec GmbH
Bosch Sensortec GmbH, a fully owned subsidiary of Robert Bosch GmbH, develops and markets a wide portfolio of microelectromechanical systems (MEMS) sensors and solutions tailored for smartphones, tablets, wearables and hearables, AR/VR devices, drones, robots, smart home and IoT (Internet of Things) applications. The product portfolio includes 3-axis accelerometers, gyroscopes and magnetometers, integrated 6- and 9-axis sensors, smart sensors, barometric pressure sensors, humidity sensors, gas sensors, optical microsystems and comprehensive software. Since its foundation in 2005, Bosch Sensortec has emerged as the MEMS technology leader in the markets it addresses. Bosch has been both a pioneer and a global market leader in the MEMS sensor segment since 1995 and has, to date, sold more than 15 billion MEMS sensors.
For more information, please visit www.bosch–sensortec.com, twitter.com/boschMEMS, community.bosch-sensortec.com, linkedin.com/company/bosch-sensortec/, youtube.com/user/BoschSensortec
Media Contact
Constantin Schmauder
Telefon: +49 7121 35-31058
Twitter: @BoschMEMS
About High-Tech Gründerfonds
High-Tech Gründerfonds (HTGF) is a seed investor that finances high-potential, tech-driven start-ups. With around EUR 900 million in total investment volume across three funds and an international network of partners, HTGF has already helped forge more than 650 start-ups since 2005. Driven by their expertise, entrepreneurial spirit and passion, its team of experienced investment managers and startup experts help guide the development of young companies. HTGF's focus is on high-tech start-ups in the fields of digital tech, industrial technology, life sciences, chemistry and related business areas. To date, external investors have injected more than EUR 4 billion into the HTGF portfolio via more than 1,900 follow-on financing rounds. HTGF has also successfully sold interests in more than 150 companies.
Investors in this public-private partnership include the Federal Ministry for Economic Affairs and Climate Action, KfW Capital, and Fraunhofer-Gesellschaft e.V., as well as the companies ALTANA, BASF, BAYER, B.Braun, Boehringer Ingelheim, Robert Bosch, BÜFA, CEWE, Deutsche Bank, Deutsche Post DHL, Dräger, 1+1 AG, EVONIK, EWE AG, FOND OF, Haniel, Hettich, Knauf, Körber, LANXESS, media + more venture Beteiligungs GmbH & Co. KG, PHOENIX CONTACT, QIAGEN, RWE Generation SE, SAP, Schufa, Schwarz Gruppe, STIHL, Thüga, Vector Informatik, WACKER and Wilh. Werhahn KG.
Media Contact
Stefanie Grüter, Head of Marketing & Communications
T.: +49 228 – 82300 – 188
s.grueter@htgf.de
Investors Contact
Dr. Olaf Joeressen, Senior Investment Manager
T.: +49 228 – 82300 – 157
o.joeressen@htgf.de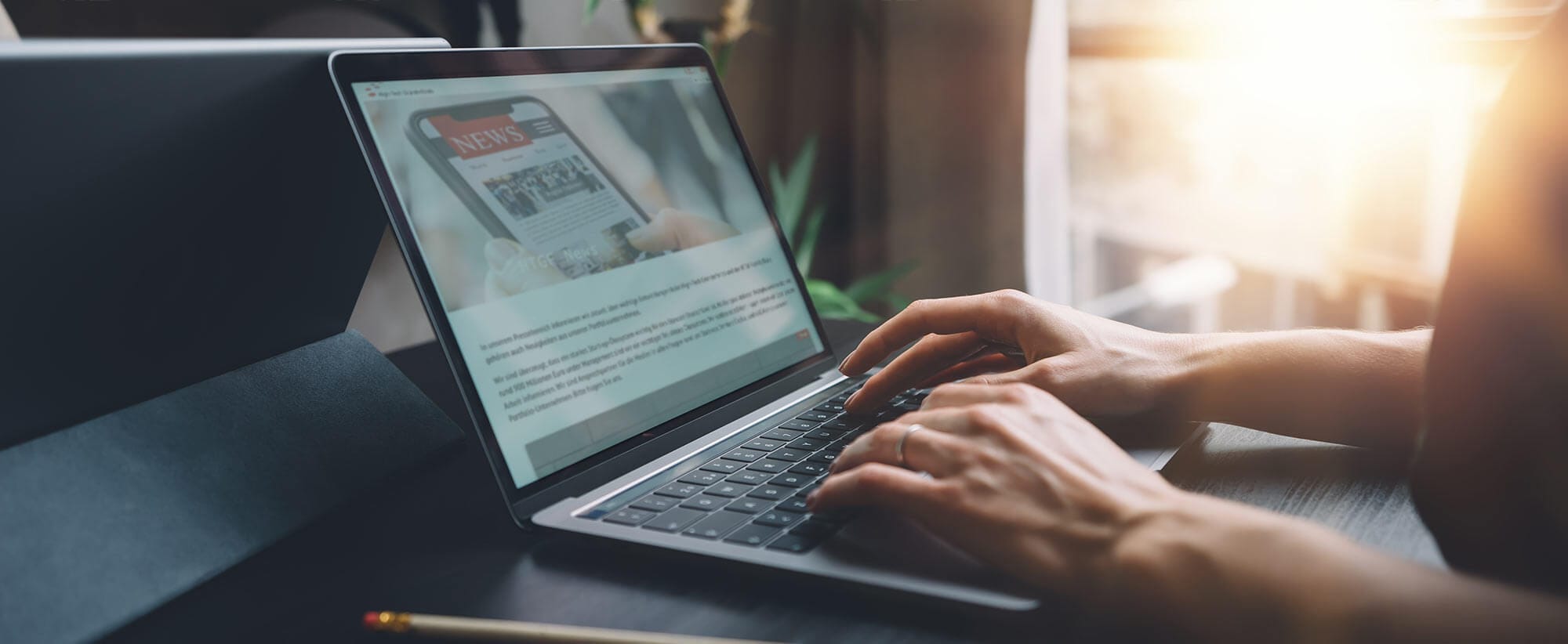 Stay up to date
Subscribe now and receive the latest press releases on investments and other news from High-Tech Gründerfonds. We inform you about important developments at HTGF and provide you with interesting news from our portfolio. Whether it's a successful exit, a new exciting investment or HR news – you'll be the first to know!