Hofmann & Stirner receives almost 1 million € for the digitization of feeding technology for automated manufacturing.
November 27, 2018
The HTGF and a business angel invest around 1 million € in the Hofmann & Stirner Zuführsysteme GmbH. The start-up is developing a digitally optimized feeding system which offers customers a long-term platform for all their current and future feeding tasks. The company´s vision is the completely automated development of every feeding system using artificial intelligence.
The automated, oriented supply of bulk parts for assembly is a key element for every industrial production line. Feeding systems can be found in many industries such as automotive, pharmaceutical, electronics or consumables. Currently their development is a completely manual, trial-and-error process done by experienced sheet metal workers.
Hofmann & Stirner have been working on the development of an "artificial sheet metal worker" since May 2016. Their holistic approach is taking into account both hard- and software. A bundle of specialized software modules is used to represent relevant physical aspects of their own real feeding system – the ROTU – in the digital world. Every new ROTU is thereby developed using this digital twin and becomes part of a consistently growing database. This database is used for training deep neuronal networks which in a first step help the engineer to choose a suitable feeding system and in the next step design the feeding system completely by themselves. "True digitization in the field of mechanical engineering can only be achieved with individual software, tailored to the respective machine" states Daniel Hofmann, CEO.
Simon Math, HTGF´s responsible investment manager adds: "We really liked the fact that Hofmann & Stirner´s approach offers a variety of measurable benefits against conventional feeding systems. The opportunity to digitalize such an important element of industrial production is highly interesting and we are delighted to support the team throughout their next steps".
With the seed-money of almost 1 Mio. € Hofmann & Stirner are focusing on achieving the next F&E milestones. The financing round was arranged by the BayStartUP investor network.
About Hofmann & Stirner Zuführsysteme GmbH
The Hofmann & Stirner Zuführsysteme GmbH was founded by Daniel Hofmann and Florian Stirner in May 2016. The company develops powerful and flexible feeding systems for industrial production systems using digital twins and has the vision of an "artificial sheet metal worker".
Contact
Hofmann & Stirner Zuführsysteme GmbH
Florian Stirner
Agnes-Pockels-Bogen 1
80992 München
T: +49 1520 13 11 258
florian.stirner@hofmannstirner.de
www.hofmannstirner.de
About High-Tech Gründerfonds
High-Tech Gründerfonds (HTGF) is a seed investor that finances high-potential, tech-driven start- ups. With EUR 892,5 million in total investment volume across three funds and an international network of partners, HTGF has already helped forge 500 start-ups since 2005. Driven by their expertise, entrepreneurial spirit and passion, its team of experienced investment managers and start-up experts help guide the development of young companies. HTGF's focus is on high-tech start-ups in a range of sectors, including software, media, internet, hardware, automation, health care, chemicals and life sciences. To date, external investors have injected over EUR 1.9 billion into the HTGF portfolio via about 1,400 follow-on financing rounds. HTGF has also successfully sold interests in now 100 companies.
Investors in this public-private partnership include the Federal Ministry For Economic Affairs and Energy, the KfW Banking Group, and Fraunhofer-Gesellschaft e.V., as well as the companies ALTANA, BASF, BAYER, B.Braun, Boehringer Ingelheim, Robert Bosch, BÜFA, CEWE, Deutsche Post DHL, Dräger, Drillisch AG, EVONIK, EWE AG, Haniel, Hettich, Knauf, Körber, LANXESS, media + more venture Beteiligungs GmbH & Co. KG, PHOENIX CONTACT, Postbank, QIAGEN, RWE Generation SE, SAP, Schufa, Schwarz Gruppe, STIHL, Thüga, Vector Informatik, WACKER and Wilh. Werhahn KG.
Contact
High-Tech Gründerfonds Management GmbH
Schlegelstraße 2
53113 Bonn
Simon Math (Standort Berlin)
T: +49 0 30 403 664 8 61
s.math@htgf.de
www.htgf.de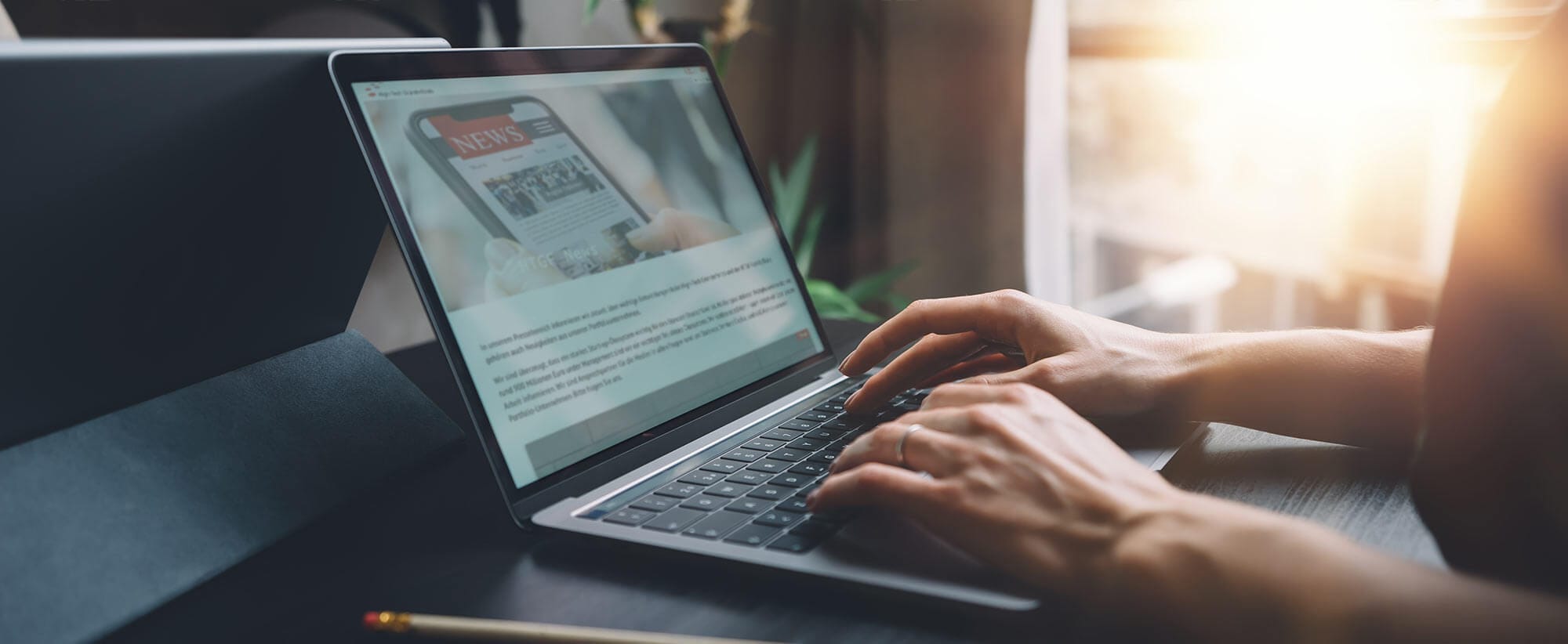 Stay up to date
Subscribe now and receive the latest press releases on investments and other news from High-Tech Gründerfonds. We inform you about important developments at HTGF and provide you with interesting news from our portfolio. Whether it's a successful exit, a new exciting investment or HR news – you'll be the first to know!