High-Tech Gruenderfonds (HTGF) invests in innovative B2B-Connectivity-Solutions (B2B/EDI) developed by eddyson GmbH
October 28, 2014
Eddyson GmbH has secured a seed round from High-Tech Gruenderfonds (HTGF) for the development and marketing of their B2B connectivity solutions. Thanks to the completely new technological platform, eddyson products offer an unprecedented level of stability and performance. The standard version of the software is provided free of license fees, which will make a thing of the past the high entry prices for the electronic data interchange solutions that today constitute a hurdle for smaller companies.
In Germany alone, the total sales in e-commerce in 2013 topped 870 billion Euros, out of which, 730 billion Euros (84 percent) were handled using structured data interchange (EDI). According to OVUM Research Group, the market for integration software that is required for the transaction handling will grow between 2014 and 2018 by more than nine percent per year. Eddyson develops and sells its products in this market segment.
Corin Schmidt, Managing Director and one of five founders of eddyson, sees the investment of High-Tech Gruenderfonds as a firm basis for a successful market entry: "In the founding year 2013, we had acquired more than 200 customers, we maintain their existing solutions, and we have 25 employees".
Uwe Neben, one of the eddyson shareholders, adds: "Eddyson has created the basis for a new generation of B2B/EDI products and has implemented automated rollout scenarios for two major customers as a part of a development partnership. This allows the company to perfect its software products, ySE for large customers and yCE for SMEs, as well as to develop additional functionality. "
For large companies, B2B/EDI solutions for e-commerce are becoming increasingly complex. These systems are expensive and result in high operating costs. Small businesses are increasingly required to handle certain processes such as purchase orders and invoices digitally, in order to be listed as a supplier for large retail companies. 5-digit entry prices for the purchase of a B2B/EDI solution for these market participants are clearly too high. Suppliers that want to meet their customers' requirements and must therefore implement an EDI solution, now have with eddyson's products the option to participate in the B2B e-commerce without paying anything for the license. In order to connect to a specific customer or to integrate with the company's ERP system, standard components can be purchased at a fixed price. In addition, eddyson offers maintenance and project support at very affordable terms.
Markus Kreßmann, Investment Director at High-Tech Gruenderfonds, says: "We are investing in eddyson due to the unique technology. The eddyson team with its proven expertise in the development of B2B/EDI software and entrepreneurial track record makes us confident as to the possibility of rapid market penetration.
About eddyson
Founded in early 2013, eddyson GmbH develops at its offices in Goettingen and Mannheim comprehensive Omni Channel connectivity solutions for national and international companies across all sectors. The solutions of eddyson GmbH enable the rapid and cost-effective integration of large groups of suppliers into B2B e-commerce platforms. The spectrum of classic OFTP EDI connections for automotive suppliers extends to Web-service-based integration scenarios for the Omni-Channel Commerce. The customers of eddyson benefit from the extensive experience of the founding team in B2B/e-commerce, which was gathered among others in the B&N Software AG, Crossgate AG and SAP AG.
Contact:
eddyson GmbH
Joerg Oestreich –Managing Director-
Rudolf-Winkel-Str. 7
37079 Goettingen
T +49 551 7707760 – 22
joerg.oestreich@eddyson.de
www.eddyson.de
About High-Tech Gruenderfonds
High-Tech Gruenderfonds invests in young, high potential high-tech start-ups. The seed financing provided is designed to enable start-ups to take an idea through prototyping and to market launch. Typically, High-Tech Gruenderfonds invests EUR 500,000 in the seed stage, with the potential for up to a total of EUR 2 million per portfolio company in follow-on financing. Investors in this public/private partnership include the Federal Ministry of Economics and Energy, the KfW Banking Group, as well as strategic corporate investors including ALTANA, BASF, Bayer, B. Braun, Robert Bosch, CEWE, Daimler, Deutsche Post DHL, Deutsche Telekom, Evonik, Lanxess, media + more venture Beteiligungs GmbH & Co. KG, METRO, Qiagen, RWE Innogy, SAP, Tengelmann and Carl Zeiss. High-Tech Gruenderfonds has about EUR 576 million under management in two funds (EUR 272 million HTGF I, EUR 304 million HTGF II).
Contact:
High-Tech Gruenderfonds Management GmbH
Markus Kreßmann
Schlegelstraße 2
53113 Bonn
Tel: +49 228 823001-00
Fax: +49 228 823000-50
info@htgf.de
www.high-tech-gruenderfonds.de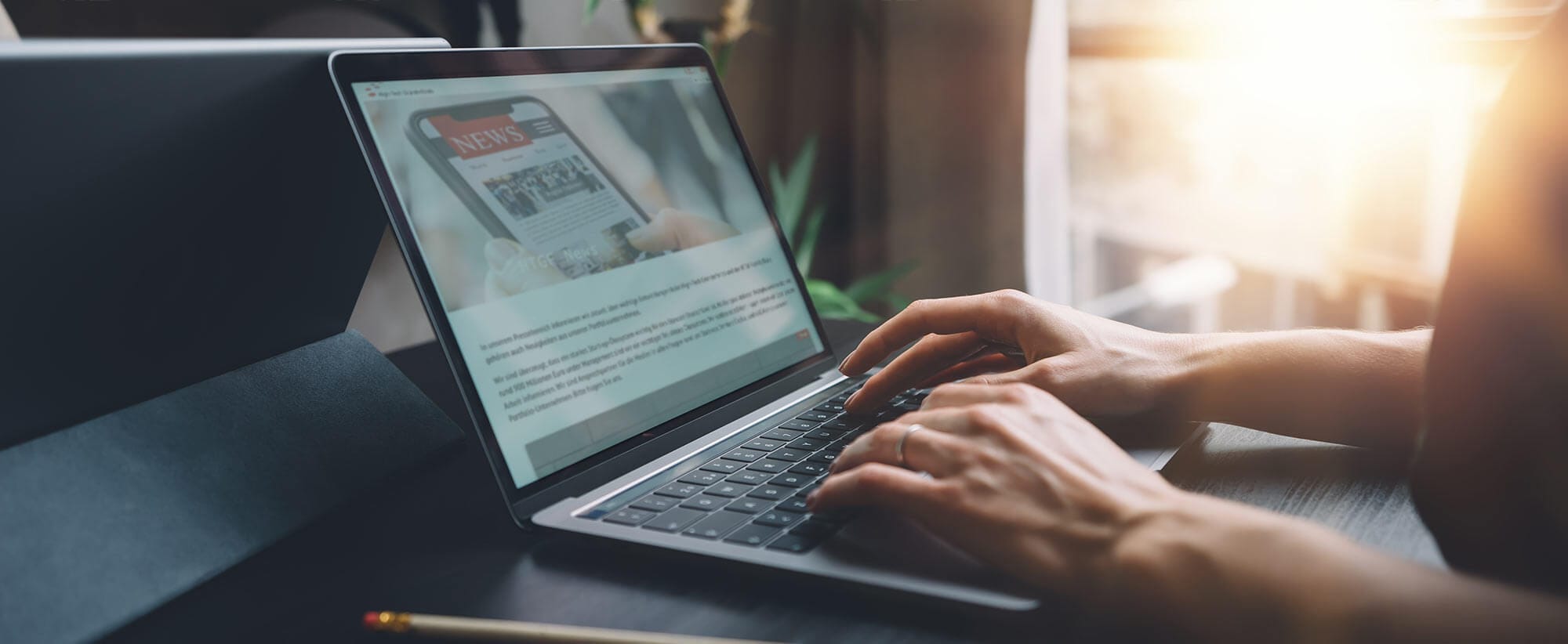 Stay up to date
Subscribe now and receive the latest press releases on investments and other news from High-Tech Gründerfonds. We inform you about important developments at HTGF and provide you with interesting news from our portfolio. Whether it's a successful exit, a new exciting investment or HR news – you'll be the first to know!