High-Tech Gruenderfonds, Hasso Plattner Ventures and Nemetschek Allplan Systems GmbH invest in Berlin-based construction software start-up – Sablono GmbH
July 10, 2014
The Berlin-based start-up Sablono has successfully completed its first financing round. High-Tech Gruenderfonds (HTGF), Hasso Plattner Ventures and the construction software manufacturer Nemetschek Allplan take a joint share in the company. The winner of this year's founders' competition "IKT Innovativ" develops innovative software solutions for digital planning, controlling and supervision of building projects.
Complex building projects are often a major challenge for all parties involved. Overrun deadlines resulting in additional costs amounting to millions are well-known challenges. In order to be able to plan, control and manage construction processes better despite their complexity, the start-up Sablono works on digital solutions specifically developed for the building industry. The basic concept is an innovative scheduling method developed by Sablono which, for the first time, completely integrates the dimension of time into virtual Building Information Models (BIM). In this way, all project relevant data can converge in a joint database and be updated throughout all construction phases. Critical information regarding changes or delays will be made available to all project partners in real-time. Set dates and deadlines can be compared with current data collected on site and the actual progress of a building project can be analysed and supervised in detail.
Founded in 2013, the spin-off Sablono goes back to the Technische Universitaet Berlin where the majority of the founding team worked together in a research project. With the imminent release of the controlling software Sablono Onsite, the highly specialized team of construction engineers and computer scientists takes the next important step. For the first time, project managers and construction companies will have the possibility to record the actual progress of a building project. By using mobile terminals such as tablets or smartphones the status of every single construction work can be documented directly on the building site and made available to other project partners in real-time.
"With Sablono topics such as real-time analytics, big data and predictive analytics find their way into one of the world's key industries. The combination of a highly qualified team, first satisfied customers as well as a manifest demand on the part of the industry simply convinced us," says Marvin D. Andrae, Investment Manager at High-Tech Gruenderfonds.
Dr. Joerg Rahmer, CEO at Nemetschek Allplan explains: "Solving all aspects of the time-cost-quality triangle in construction project management has been one of Allplan's missions from the very start. Our product portfolio has constantly developed from BIM 2D to BIM 3D up to BIM 4D solutions covering all aspects of costs. With our investment in Sablono we now strengthen our competence in the fifth BIM dimension, model based project scheduling, thus coming closer to the demystification of the magic triangle."
"We are very pleased to have High-Tech Gruenderfonds, Hasso Plattner Ventures and Nemetschek Allplan on board as three strong partners. Together we will tackle the tasks lying ahead of us and will benefit from mutual experience, know-how and synergies," concludes Dr. Felix Enge, CEO at Sablono GmbH.
About Sablono
Sablono GmbH is a young Berlin-based company which develops and distributes software solutions for the digital planning and controlling of building projects. The start-up was founded in June 2013 by Dr. Felix Enge, Lukas Olbrich, Sven Richter and Florian Meichsner as a spin-off of the Technische Universitaet Berlin. Currently, the company is a member of the SAP Start-up Focus Programme and is supported by the start-up service of the TU Berlin. At the CeBIT fair 2014 the founding team was awarded the first prize of the founders' competition "IKT Innovativ" by the Federal Minister of Economics, Sigmar Gabriel. For further information visit: www.sablono.com.
Press contact:
Sablono GmbH
Mr Florian Meichsner
Usedomer Strasse 4
D-13355 Berlin
Phone: +49 30 609 807 442
Fax: +49 30 609 807 449
florian.meichsner@sablono.com
About Nemetschek Allplan
Nemetschek Allplan, with headquarters in Munich/Germany, is one of Europe's leading BIM (Building Information Modeling) solution providers. A wholly owned subsidiary of Nemetschek AG, Nemetschek Allplan develops powerful software for architects, structural/civil engineers, contractors and facility managers. The core product Allplan provides a flexible and efficient toolset for the seamless planning of visionary architecture and innovative engineering projects. Currently available in 19 languages worldwide, Allplan covers every usage level of a BIM focused CAD system: from straightforward 2D drawings to 3D modeling including quantity take off and cost calculation. It also supports the OpenBIM initiative and the IFC standard to assure interoperability throughout the building life cycle. Further information is available at www.nemetschek-allplan.com and https://www.nemetschek-allplan.com/bim
Press contact:
Nemetschek Allplan Systems GmbH
Ms Svenja Sternheimer
Konrad-Zuse-Platz 1
D-81829 Munich
Phone: +49 89 92793 1050
Fax: +49 89 92793 5300
ssternheimer@nemetschek.com
About Hasso Plattner Ventures
Hasso Plattner Ventures was founded and is primarily funded by SAP Co-Founder Prof. Dr. h. c. Hasso Plattner. Based in Potsdam, Germany, HPV focuses on helping early and mid-stage technology start-ups grow to become international leaders. Since its inception in 2005, HPV has completed 38 investments in Software, Storage, Internet, and Mobile companies across Europe, Israel and North America. Find out more at
https://www.hp-ventures.com.
Press contact:
Hasso Plattner Ventures Management GmbH
Ms Lina Chong
Rudolf-Breitscheid-Strasse 187
D-14482 Potsdam
Phone: +49 331 97992101
chong@hp-ventures.com
About High-Tech Gruenderfonds
High-Tech Gruenderfonds invests in young, high potential high-tech start-ups. The seed financing provided is designed to enable start-ups to take an idea through prototyping and to market launch. Typically, High-Tech Gruenderfonds invests EUR 500,000 in the seed stage, with the potential for up to a total of EUR 2 million per portfolio company in follow-on financing. Investors in this public/private partnership include the Federal Ministry of Economics and Energy, the KfW Banking Group, as well as strategic corporate investors including ALTANA, BASF, Bayer, B. Braun, Robert Bosch, CEWE, Daimler, Deutsche Post DHL, Deutsche Telekom, Evonik, Lanxess, media + more venture Beteiligungs GmbH & Co. KG, METRO, Qiagen, RWE Innogy, SAP, Tengelmann and Carl Zeiss. High-Tech Gruenderfonds has about EUR 576 million under management in two funds (EUR 272 million HTGF I, EUR 304 million HTGF II). Find out more at: www.high-tech-gruenderfonds.de.
Press contact:
High-Tech Gruenderfonds Management GmbH
Mr Marvin Dominic Andrae
Schlegelstrasse 2
D-53113 Bonn
Phone: +49 228 823001-00
Fax: +49 228 823000-50
info@htgf.de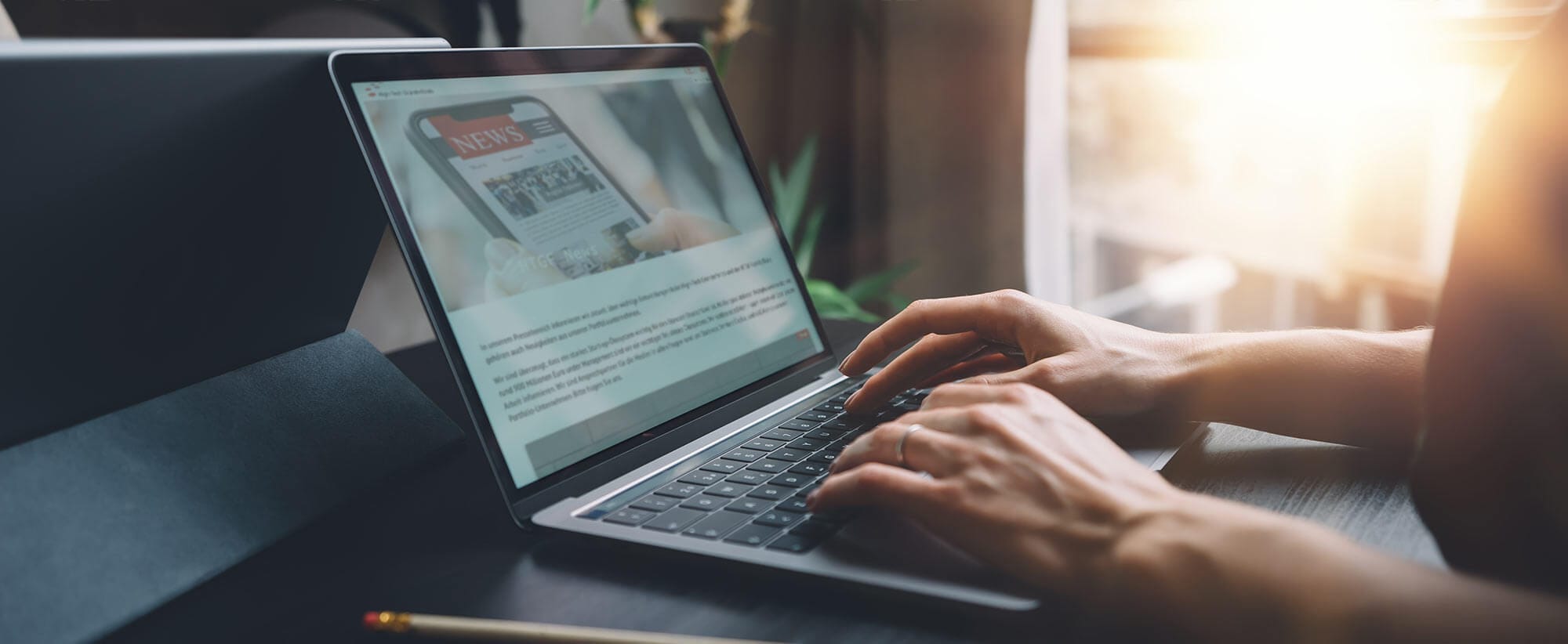 Stay up to date
Subscribe now and receive the latest press releases on investments and other news from High-Tech Gründerfonds. We inform you about important developments at HTGF and provide you with interesting news from our portfolio. Whether it's a successful exit, a new exciting investment or HR news – you'll be the first to know!