High-Tech Gründerfonds, Fraunhofer Venture and Dr. Boris Neubert invest in the 3D-lithography company Multiphoton Optics GmbH
December 10, 2014
Multiphoton Optics develops and sells 3D Laser Lithography Equipment which enables its customers to automate its opto-electronic assembly lines for the production of optical packages. Three-dimensional optical interconnects are fabricated to connect Silicon or III/V Photonic Chips to enable low-cost manufacture of optical packages. The equipment allows to flexibly produce arbitrarily shaped three-dimensional structures with highest precision.
Driven by a continuously increasing demand on bandwidth and by a tremendously high energy demand, optical data transfer on short length scales becomes more and more important. The technology developed by Multiphoton Optics GmbH enables its customers to provide scalable, low-cost processes. The integration of optical data links will significantly increase the energy efficiency of data transfer systems, thus making data transfer more cost-efficient and environmentally friendly.
Ruth Houbertz, CEO of Multiphoton Optics GmbH about the advantages of the novel equipment and software platform: "Our modular configured equipment and software solutions offer our customers to implement completely new design concepts in their product development already in a very early stage, thus achieving a clear competitive advantage."
Compared to conventional fabrication of optical waveguides, Multiphoton Optics' technology provides a considerable process simplification by reducing a lot of process steps and significantly reducing the material requisition. Complex assembly steps can be avoided, since the assembly is carried out prior to the fabrication of the optical links in contrast to classical fabrication where assembly takes place after waveguide fabrication. The complete value chain is represented via energy and environmentally friendly processes – in the production and for the end product.
Dr. Guillem Sague, Investment Manager of HTGF sees a huge potential: "MPO's technology is as disruptive for the production of optical packages as the classical 3D printing has been for metal and plastics."
Maximilian Frank, and Yannick Wilden, Investment Manager at Fraunhofer Venture about the Fraunhofer Spin-Off: "We are convinced that the technology developed by the founder Ruth Houbertz and her students at the Fraunhofer ISC and licensed to MPO GmbH in combination with MPO's solid know-how will revolutionize optical data transfer."
The investor consortium consists of HTGF as the lead investor as well as of Fraunhofer Venture and Dr. Boris Neubert as side investors. Dr. Boris Neubert about the joint project: "The cooperation of MPO's team and its investors is extremely important. Strong consolidation of relevant key competences in financial, technological, and operations will guarantee MPO's company's success."
Multiphoton Optics GmbH
Dr. Ruth Houbertz
Auweg 27
63920 Großheubach
Tel: +49 9371 6686 851
info@multiphoton.de
www.multiphoton.de
About Fraunhofer-Gesellschaft
The Fraunhofer-Gesellschaft is the leading organization for applied research in Europe. Its research activities are conducted by 67 institutes and research units at locations throughout Germany. The Fraunhofer-Gesellschaft employs a staff of more than 23,000, who work with an annual research budget totaling 2 billion euros. Of this sum, more than 1.7 billion euros is generated through contract research. More than 70 percent of the Fraunhofer-Gesellschaft's contract research revenue is derived from contracts with industry and from publicly financed research projects.  International collaborations with excellent research partners and innovative companies around the world ensure direct access to regions of the greatest importance to present and future scientific progress and economic development.
About Fraunhofer Venture
Founded in 1999, Fraunhofer Venture sees itself as a partner for founders, start-ups, and Fraunhofer Institutes as well as for the industry and investors. By providing access to Fraunhofer technologies, infrastructure, and know how with more than 5,200 patent families, it offers start-ups from the Fraunhofer environment the possibility to faster and better establish their products on the market. The services include foundation, technology transfer, fi nancing, and investment management. For more information please visit www.fraunhoferventure.de
Contact:
Fraunhofer Venture
Maximilian Frank
Hansastraße 27c
80686 München
Tel.: +49 89 1205 4526
Fax: + 49 1205 7552
maximilian.frank@zv.fraunhofer.de
https://www.fraunhoferventure.de
About High-Tech Gruenderfonds
High-Tech Gruenderfonds invests in young, high potential high-tech start-ups. The seed financing provided is designed to enable start-ups to take an idea through prototyping and to market launch. Typically, High-Tech Gruenderfonds invests EUR 500,000 in the seed stage, with the potential for up to a total of EUR 2 million per portfolio company in follow-on financing. Investors in this public/private partnership include the Federal Ministry of Economics and Energy, the KfW Banking Group, as well as strategic corporate investors including ALTANA, BASF, Bayer, B. Braun, Robert Bosch, CEWE, Daimler, Deutsche Post DHL, Deutsche Telekom, Evonik, Lanxess, media + more venture Beteiligungs GmbH & Co. KG, METRO, Qiagen, RWE Innogy, SAP, Tengelmann and Carl Zeiss. High-Tech Gruenderfonds has about EUR 576 million under management in two funds (EUR 272 million HTGF I, EUR 304 million HTGF II).
Contact:
High-Tech Gründerfonds Management GmbH
Dr. Guillem Sagué
Schlegelstraße 2
53113 Bonn
Phone: + 49 228 / 82 30 01-00
Fax: + 49 228 / 82 30 00-50
g.sague@htgf.de
www.high-tech-gruenderfonds.de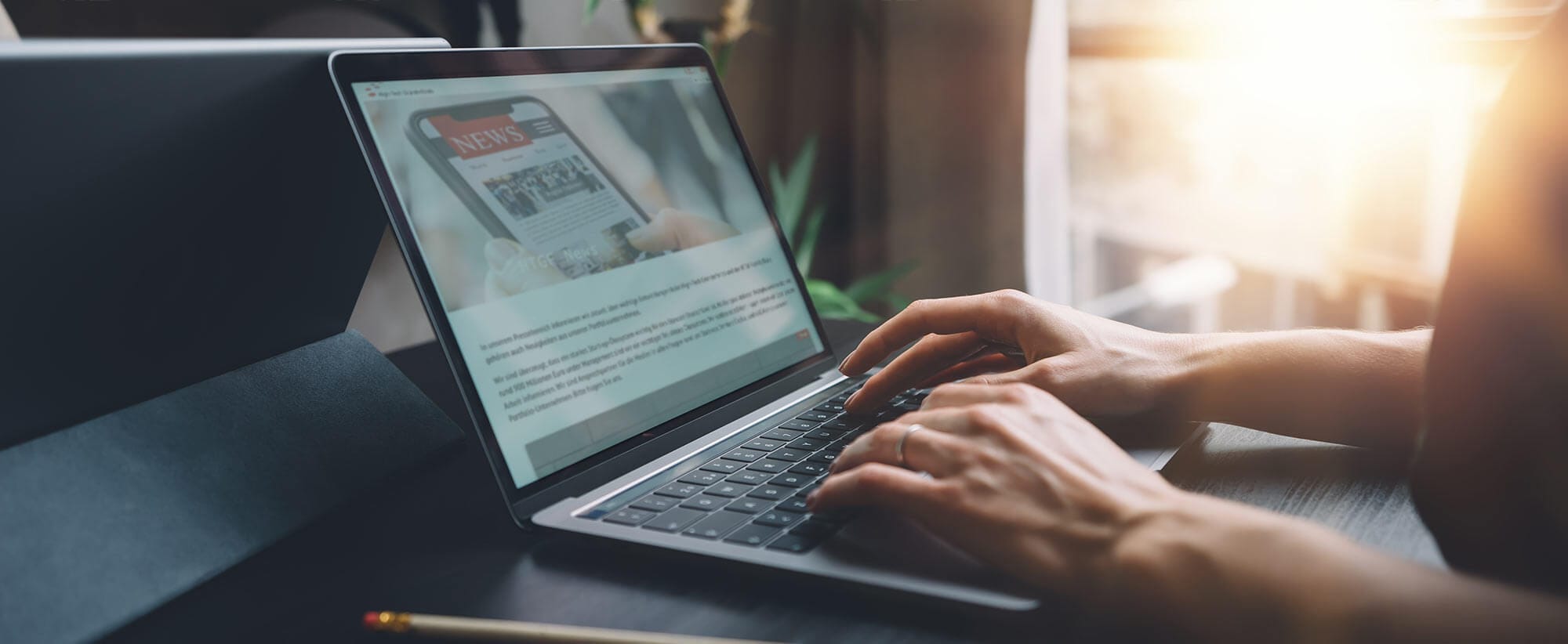 Stay up to date
Subscribe now and receive the latest press releases on investments and other news from High-Tech Gründerfonds. We inform you about important developments at HTGF and provide you with interesting news from our portfolio. Whether it's a successful exit, a new exciting investment or HR news – you'll be the first to know!