High-tech for sustainable agriculture
August 24, 2023
Call for Applications – AgriTech Pitch Day 2023 in Hannover
Bonn and Hannover, August 24, 2023 – The AgriTech Pitch Day 2023 on September 28 in Hannover will focus on the future of agriculture. The event is organized by High-Tech Gründerfonds (HTGF) and RootCamp, with RootCamp serving as host. Founders of agricultural technology companies (AgriTech) will have the exclusive opportunity there to present their innovative solutions and ideas to a select group of investors, corporate venture capitalists, and industry experts and to make valuable contacts.
---
This year, the event's motto is "Feed the World!" With that, a focus is also set: how improved sustainability of agricultural production also contributes to value creation. From cutting-edge robotics to AI-based data analytics, participants will have the chance to showcase the diversity of the AgriTech industry while gaining valuable feedback from industry leaders.
"AgriTech Pitch Day 2023 brings together the best minds in the industry to discuss the latest innovations and shape the future of agriculture," explains Dr. Nik Raupp, Senior Investment Manager at High-Tech Gründerfonds. "We cordially invite all Agritech Founder:s to apply and present their technologies to a high-caliber audience."
"We are delighted to host this year's AgriTech Pitch Day together with RootCamp. RootCamp is an innovation-driven partner with technical expertise that brings industry and start-ups together," adds Dr. Caroline Fichtner, principal at HTGF.
To participate in the AgriTech Pitch Day, startups are invited to apply with their pitch decks by September 10 at the latest. The submitted pitch decks will be carefully reviewed by the experienced investment team.
The AgriTech Pitch Day is a unique opportunity for the selected start-ups to expand their network. Especially in the early stages, it is important to show yourself to the market, gather contacts, and increase their chance of receiving funding.
For more information on how to apply and the event, please visit this page.
About RootCamp – A SpinLab Company
RootCamp is an Agtech and Bioeconomy innovation hub that is disrupting the Agrifood value chain. RootCamp's mission is to inspire corporate innovation through startup collaboration. It is backed by industry players such as K+S and KWS, as well as the City of Hannover and the federal state of Lower Saxony. The program catalyzes economically viable collaboration between startups and the industry, and provides an equity-free financial grant of up to €50,000. Early-stage startups can participate in a 12-week Acceleration Program that delivers investor readiness through intense coaching, a network of mentors, industry experts, and investor sparring. A fundamental part of the program is the collaboration between startups and corporate partners to develop new ideas and implement suitable solutions, in the form of pilot projects.
Find more at www.root.camp
About High-Tech Gründerfonds
The seed investor High-Tech Gründerfonds (HTGF) finances tech start-ups with growth potential and has supported more than 700 start-ups since 2005. With the launch of its fourth fund, HTGF now has about 1.4 billion euros under management. Its team of experienced investment managers and start-up experts support young companies with expertise, entrepreneurial spirit and passion. HTGF's focus is on high-tech start-ups in the fields of digital tech, industrial tech, life sciences, chemistry and related business areas. To date, external investors have injected about 5 billion euros of capital into the HTGF portfolio via more than 2,000 follow-on financing rounds. In addition, HTGF has already successfully sold shares in more than 170 companies.
Fund investors in this public-private partnership include the German Federal Ministry for Economic Affairs and Climate Action, KfW Capital and 45 companies from a wide range of industries.
Media contact
High-Tech Gründerfonds Management GmbH
Tobias Jacob, Senior Marketing & Communications Manager
T.: +49 228 – 82300 – 121
t.jacob@htgf.de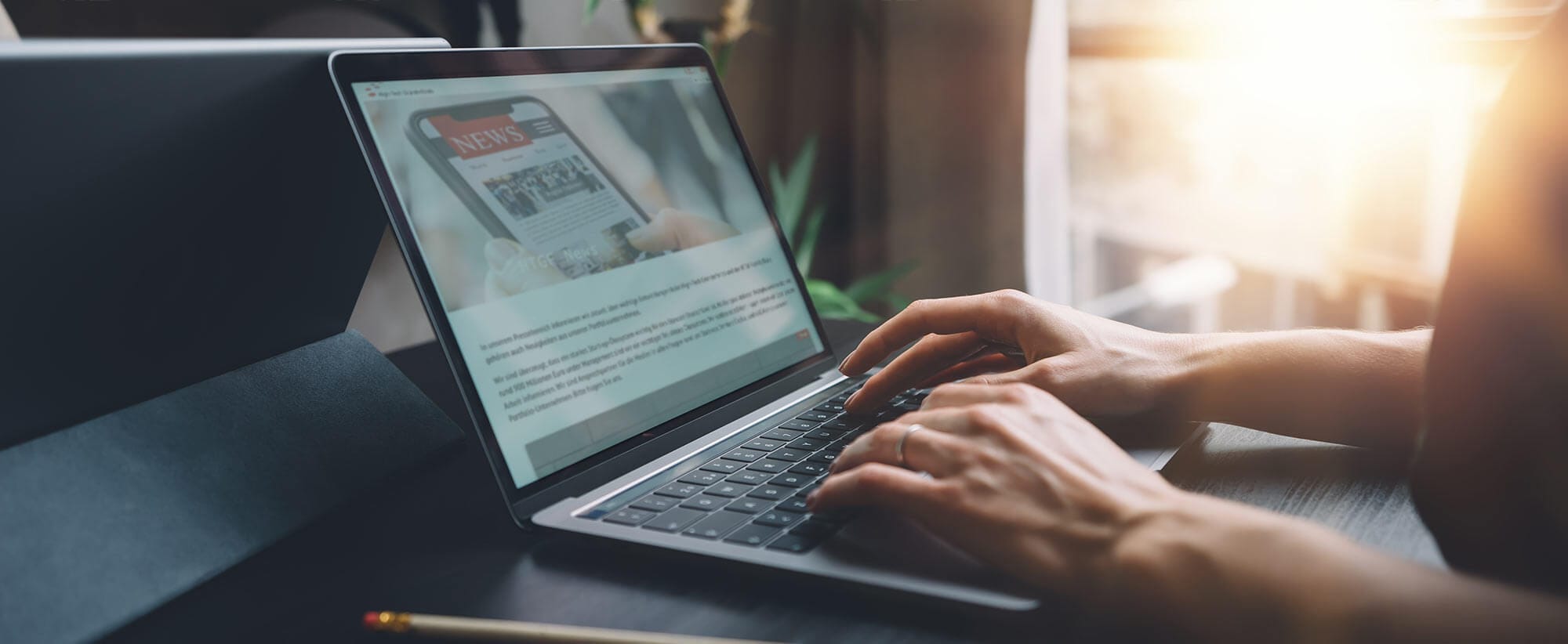 Stay up to date
Subscribe now and receive the latest press releases on investments and other news from High-Tech Gründerfonds. We inform you about important developments at HTGF and provide you with interesting news from our portfolio. Whether it's a successful exit, a new exciting investment or HR news – you'll be the first to know!