Artificial Intelligence against identity fraud: PXL Vision secures CHF 4.6 Million (USD 4.7 million) seed financing
May 20, 2020
Zurich, 20th May 2020 – ETH spin-off PXL Vision has developed an AI-based software platform to deliver secure, automated identity verification. The company has now received CHF 4.6 million in a seed financing round to expand its technology and grow internationally. The financing round was led by SIX Fintech Ventures. Other investors include ZKB, High-Tech Gründerfonds, Arab Bank and the experienced business angels Beat Schillig and David Studer.
Billions of personal datasets are stolen every year and are frequently used for fraudulent purposes. Trust in digital interactions is therefore crucial. More and more companies are now moving towards verifying their customers' identities beyond any doubt. They need digital solutions that are secure, cost-effective, easy to use and compliant with regulatory requirements.
Flexible identity verification in real-time
PXL Vision has developed a digital KYC verification platform that offers a great deal of flexibility to its business customers and is highly modular compared to competitor products. The platform uses Artificial Intelligence in order to verify an identity document in real-time using the smartphone camera, and to confirm the user identity via a liveness check and a face comparison with a video selfie, all with minimal user interaction. Alongside SwissID, the leading Swiss identity provider, several large companies such as Sunrise, Salt, UPC and ZKB rely on PXL Vision's technology. There are many application fields: from closing a mobile phone contract online, regardless of location, to opening bank accounts electronically within a few minutes, such as with ZKB's Frankly app for pension savings.
Growth financing completed
Since its foundation three years ago, PXL Vision has established itself on the Swiss market. The team has grown from four to over forty and PXL Vision has been recognized with important entrepreneurial prizes such as the Swiss Economic Award 2019, the W.A. De Vigier Award 2019, and the Swisscom Startup Challenge Award 2019. The company has also successfully completed both the SAP.iO and the F10 Fintech Incubator & Accelerator programs.
Having demonstrated that we can compete against large and established suppliers in a very competitive market, it is now time to expand beyond national borders.

PXL Vision CEO Michael Born
Together with Nevena Shamoska, Roxana Porada, Lucas Sommer and Karim Nemr, Born founded PXL Vision in 2017. The experienced interdisciplinary management team had already worked together for several years at Dacuda AG and successfully sold Dacuda assets to Florida-based Magic Leap in February 2017 before founding PXL Vision.
In order to be able to grow even more quickly, PXL Vision has raised CHF 4.6 Million (USD 4.7 million) in seed funding. The financing round was led by SIX Fintech Ventures, the Swiss Stock Exchange VC. The other investors are ZKB, High-Tech Gründerfonds and Arab Bank, as well as the experienced Business Angels Beat Schillig (IfJ) and David Studer (Xovis).
PXL Vision's unique AI technology and innovation pipeline, its flexible and modular product portfolio and the impressive track record of its experienced management team convinced us. We fully expect PXL Vision to become one of the leading providers of digital identity solutions worldwide.

Andreas Iten, Head of SIX Fintech Ventures, who will support PXL Vision in the coming growth phase as a member of the management board
The access to growth capital will enable PXL Vision to further expand its product portfolio and enter new markets and industries. The financing is intended to help PXL Vision move forward rapidly.
We are investing primarily in the intelligence and scalability of our technology, as well as in the international expansion of the business. We will substantially expand the sales, marketing and development teams to further drive growth.

Karim Nemr, PXL Vision's Chief Business Officer
About PXL Vision
PXL Vision AG is a high-tech spin-off of the Swiss Federal Institute of Technology (ETH). PXL Vision offers leading solutions to autonomise and improve identity verification and customer onboarding through automated software solutions, based on the latest developments in computer vision and machine learning. PXL Vision is headquartered in Zurich, Switzerland, and has R&D centers in Novi Sad, Serbia, and Yerevan, Armenia.
Contact
PIABO PR GmbH
Paul Gärtner
pxl-vision@piabo.net
About High-Tech Gründerfonds
The seed investor High-Tech Gründerfonds (HTGF) finances technology start-ups with growth potential. With a volume of approximately 900 million euros distributed over three funds and an international partner network, the HTGF has supported almost 600 start-ups since 2005. His team of experienced investment managers and start-up experts supports the young companies with know-how, entrepreneurial spirit and passion. The focus is on high-tech start-ups in the fields of digital business models, industrial technology, life sciences, chemistry and related business areas. To date, external investors have invested more than 2.4 billion euros of capital in the HTGF portfolio in more than 1,500 follow-up financing rounds. The fund has also successfully sold shares in more than 100 companies.
Investors in the public-private partnership include the Federal Ministry of Economics and Energy, KfW Capital, the Fraunhofer-Gesellschaft and 32 companies. Our Fund Investors
Contact
High-Tech Gründerfonds Management GmbH
Axel Nitsch
Schlegelstraße 2
53113 Bonn
T.: +49 228 823 00 167
a.nitsch@htgf.de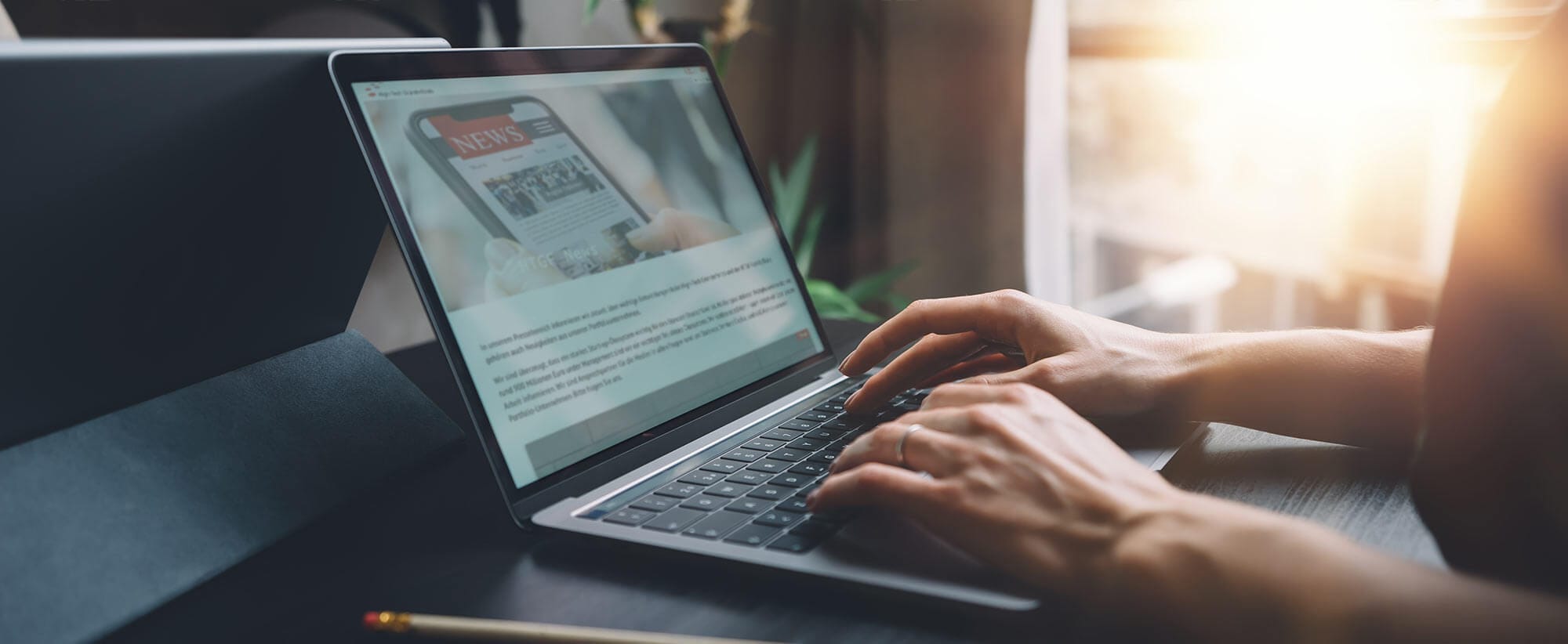 Stay up to date
Subscribe now and receive the latest press releases on investments and other news from High-Tech Gründerfonds. We inform you about important developments at HTGF and provide you with interesting news from our portfolio. Whether it's a successful exit, a new exciting investment or HR news – you'll be the first to know!