Graylog Raises $2.5 Million to Expand Open Source Big Data Analytics Platform
February 5, 2015
Investment from Mercury Fund to Help Drive Innovation and Commercial Adoption for IT Operations Intelligence Applications
Graylog, Inc., the company behind the popular Graylog open source log analysis platform, today announced that it has raised a $2.5M round of financing to accelerate product development and expand its commercial capabilities. Graylog will provide services and support to make it even easier for organizations to deploy Graylog in production, and to continue offering an affordable alternative to expensive machine data analysis platforms such as Splunk.
The round was led by the Mercury Fund, with participation from Crosslink Capital, Draper Associates and High-Tech Gründerfonds. The company also announced that Aziz Gilani, Partner of the Mercury Fund, has joined the company's board of directors.
According to Gartner, Inc. "By 2017 approximately 15 percent of enterprises will actively use IT operations analytics (ITOA) technologies to provide insight into both business execution and IT operations, up from fewer than 5 percent today… As investment in ITOA technologies continues to grow, so too is interest in extending capabilities beyond their intended IT operations management use cases and data.1"
"Machine data is growing at an exponential rate within IT departments, yet the cost of deriving operational intelligence from logs has been prohibitive. Graylog was created as an open source platform to make big data analytics affordable so that more organizations can realize the benefits of collecting, storing, and analyzing log data to improve operational efficiency, security, and reduce the cost of IT," said Michael Sklar, CEO of Graylog. "This funding will enable us to accelerate development, drive market adoption, and improve the value users get from the Graylog open source platform."
"Innovation in IT operations analytics is being held back by pricing constraints and a lack of competition," said Aziz Gilani, Partner of the Mercury Fund. "Graylog is in a position to disrupt this market with a big data platform that is enterprise-ready and has budget friendly pricing that encourages experimentation. We expect to see an explosion of new use cases since organizations of any size will be able to affordably apply analytics to a wider range of challenges."
About Graylog
Graylog provides service and support for the open source Graylog solution which stores, searches, and analyzes machine data collected from IT infrastructures and applications. The company enables organizations, at a fraction of the cost, to improve IT operations efficiency, security, and reduce the cost of IT. Graylog has received funding from the Mercury Fund and is based in Houston, Texas. For more information visit: www.graylog.com
About Mercury Fund
Mercury Fund is a seed and early-stage venture capital firm that invests in compelling and novel software and science-based startup opportunities. With over $225 million under management, Mercury partners with extraordinary entrepreneurs to build globally competitive businesses, focusing on technology innovation originating in the U.S. Midcontinent. Since inception in 2005, Mercury Fund has become one of the most active venture firms in the middle of the U.S., becoming a "go-to" fund for entrepreneurs at the earliest stages of idea generation, company formation, and market execution.
Media Contact:
Marc Gendron
Marc Gendron PR
718-237-0341
marc@mgpr.net
About High-Tech Gruenderfonds
High-Tech Gruenderfonds invests in young, high potential high-tech start-ups. The seed financing provided is designed to enable start-ups to take an idea through prototyping and to market launch. Typically, High-Tech Gruenderfonds invests EUR 500,000 in the seed stage, with the potential for up to a total of EUR 2 million per portfolio company in follow-on financing. Investors in this public/private partnership include the Federal Ministry of Economics and Energy, the KfW Banking Group, as well as strategic corporate investors including ALTANA, BASF, Bayer, B. Braun, Robert Bosch, CEWE, Daimler, Deutsche Post DHL, Deutsche Telekom, Evonik, Lanxess, media + more venture Beteiligungs GmbH & Co. KG, METRO, Qiagen, RWE Innogy, SAP, Tengelmann and Carl Zeiss. High-Tech Gruenderfonds has about EUR 576 million under management in two funds (EUR 272 million HTGF I, EUR 304 million HTGF II).
Contact:
High-Tech Gründerfonds Management GmbH
Michael Wieser
Schlegelstraße 2
53113 Bonn
Tel.: +49 228 823001-00
Fax: +49 228 823000-50
m.wieser@htgf.de
www.high-tech-gruenderfonds.de
[1] Gartner, Inc., Apply IT Operations Analytics to Broader Datasets for Greater Business Insight, 24 June 2014, Colin Fletcher, Jonah Kowall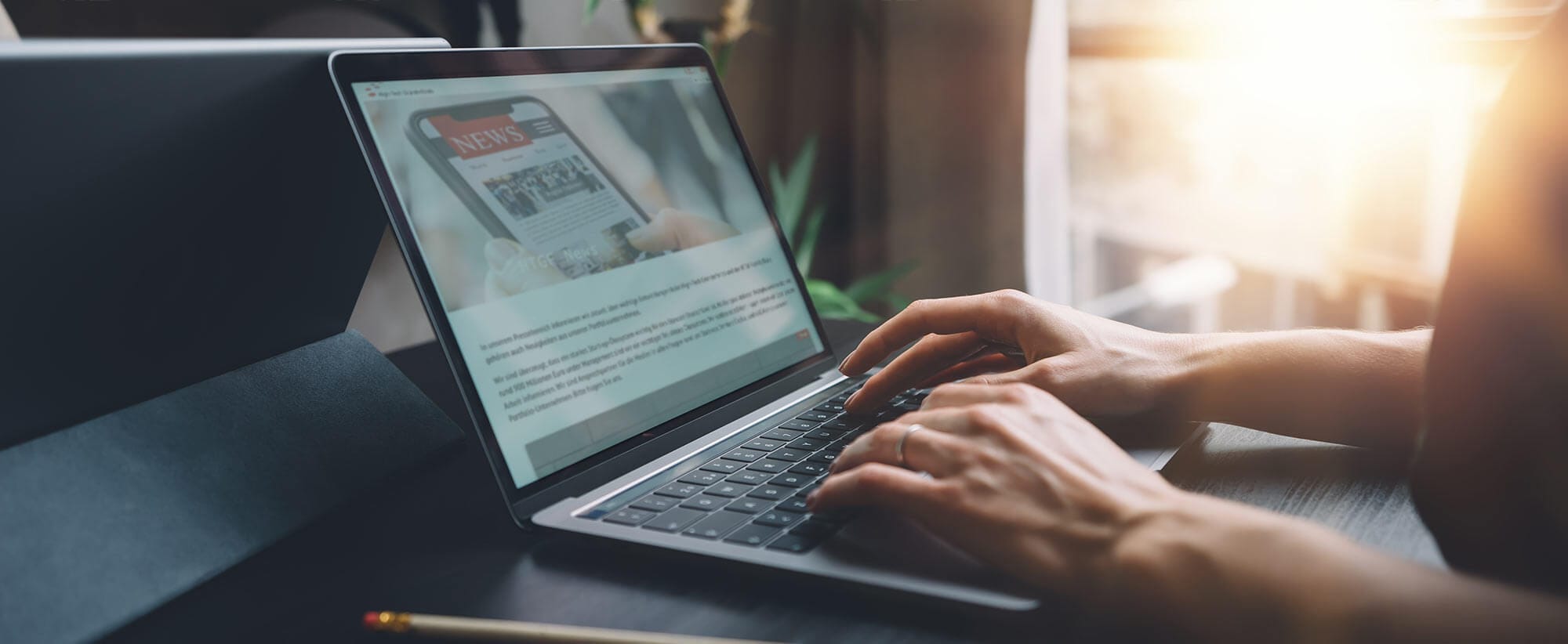 Stay up to date
Subscribe now and receive the latest press releases on investments and other news from High-Tech Gründerfonds. We inform you about important developments at HTGF and provide you with interesting news from our portfolio. Whether it's a successful exit, a new exciting investment or HR news – you'll be the first to know!