Frankfurt-based startup node.energy GmbH secures financing
December 14, 2017
High-Tech Gründerfonds (HTGF) and 5 Business Angels are investing together just under 1 million euros in node.energy GmbH. The company develops software to optimize energy costs for companies with on-site power generation. The funding will be used to further develop the software and to finance the market launch in Germany.
Over a million small power plants went online in Germany in the last 10 years. At first, the electricity from these plants was simply fed into the public grid and paid for with a subsidized tariff. In the meantime, however, it became profitable to establish so-called microgrids and use the energy directly on site. In this way, energy costs can be saved and the strained electricity networks can be relieved.
However, the implementation of the optimal microgrid concept is complicated and time-consuming up to now. "In Germany alone, industrial consumers with existing small power plants are losing savings of well over EUR 100 million per year – and this number is rising quickly" emphasizes Matthias Karger, co-founder and managing director of node.energy. He adds "even energy consultants and service providers currently have to calculate project per project manually".
With node.energy's software application opti.node, all steps for the commercial planning and management of microgrids are automated for the first time. The offer aims at energy managers of commercial real estate with on-site electricity generation. Co-founder and CTO Lars Manuel Rinn explains: "In addition to industrial companies, hospitals, business parks and large hotels benefit from the use of opti.node. The software automatically determines the most cost-effective utilisation for the locally generated electricity and provides all the necessary tools for the implementation and continuous management of the microgrid."
In the current seed-round the young company from Frankfurt received a total of 775,000 euros in growth capital. The capital will to be used to grow the team, for further development of the software platform and to boost market entry in Germany. Dr. Ulrich Schmitt, Investment Manager at High-Tech Gründerfonds explains: "In a decentralised energy world, it is becoming increasingly important to manage local electricity supply and demand efficiently. The technology developed by node.energy is the first integrated software-based solution to address this need. We were particularly impressed by the excellent market knowledge and implementation strength of the founders and are pleased to support the team in tapping this fast-growing market."
In addition to High-Tech Gründerfonds as lead investor, five experienced investors from the FrankfurtRhineMain Business Angels e.V. also participate in the financing round. The fact that node.energy was able to convince both, our business angels and the HTGF shows the quality of the start-ups in the Frankfurt area. In this case, a practice-oriented innovation and an experienced founding team build a perfect match. We are particularly pleased that this is a product for better and more efficient energy use, as we are devoting increased attention to this sector" comments Dr. Burkhard Bonsels, board member of Business Angels FrankfurtRheinMain e. V., who is also participating in the financing round personally.
About node.energy GmbH
node.energy offers a software-as-a-service for the commercial optimization of local energy concepts – so-called microgrids. This allows industrial and commercial companies with on-site power generation to reduce both, their energy costs and CO2 footprint. The company is supported by the Climate-KIC Accelerator of the European Union and is the winner of the Startup Award 2017 of the auditing company EY. node.energy was founded in 2016 by Matthias Karger and Lars Rinn and is based in Frankfurt am Main.
Press contact:
node.energy GmbH
Matthias Karger
Platz der Einheit 2
60327 Frankfurt am Main
Tel: +49 (0) 69 – 999 9939 89
matthias.karger@node.energy
www.node.energy
About Business Angels FrankfurtRhinMain e.V.
Business Angels FrankfurtRhineMain e. V. (www.ba-frm.de) is the central forum for high-growth companies looking for capital and for supporting private investors from all over Germany. The organisation sees itself as a promoter of the young generation of entrepreneurs, particularly in the Rhine-Main region, and helps to close a financing gap for innovative startups. The network works in politics, business and society to strengthen the concept of Business Angels as an important part of start-up support.
Contact:
Business Angels FrankfurtRheinMain e.V.
Börsenplatz 4, 60313 Frankfurt am Main
Tel.: 069/2197-1591
info@ba-frm.de
www.ba-frm.de
About High-Tech Gründerfonds
High-Tech Gründerfonds (HTGF) is Germany's most active seed stage investor. With about EUR 830 million under management (EUR 272 million HTGF I, EUR 304 million HTGF II, EUR 254 million HTGFIII), HTGF provide financing for technology-driven companies active in a wide range of fields, including robotics, IoT and energy, Medtech and Biotech, chemicals and software. The seed financing provided is designed to enable start-ups to take their ideas through prototyping and to market launch. HTGF can provide up to EUR 3 million in total financing per company in follow-on financing rounds. Furthermore, start-ups benefit from HTGF's team experience and expertise as well as the extensive network of investors, experts, managers and scouts. Investors in this public-private partnership include the German Federal Ministry of Economics and Energy, the KfW, Fraunhofer-Gesellschaft e.V. and numerous strategic corporate investors, including ALTANA, BASF, B.Braun, Robert Bosch, BÜFA, CEWE, Deutsche Post DHL, Drillisch AG, EVONIK, EWE AG, Haniel, Hettich, Knauf, Körber, LANXESS, media + more venture Beteiligungs GmbH & Co. KG, PHOENIX CONTACT, Postbank, QIAGEN, RWE Generation SE, SAP, Schufa, Schwarz Gruppe, STIHL, Thüga, Vector Informatik and WACKER.
Contact:
High-Tech Gründerfonds Management GmbH
Dr. Ulrich Schmitt
Schlegelstraße 2
53113 Bonn
Tel:  + 49 228 / 82 30 01-47
info@htgf.de
www.high-tech-gruenderfonds.de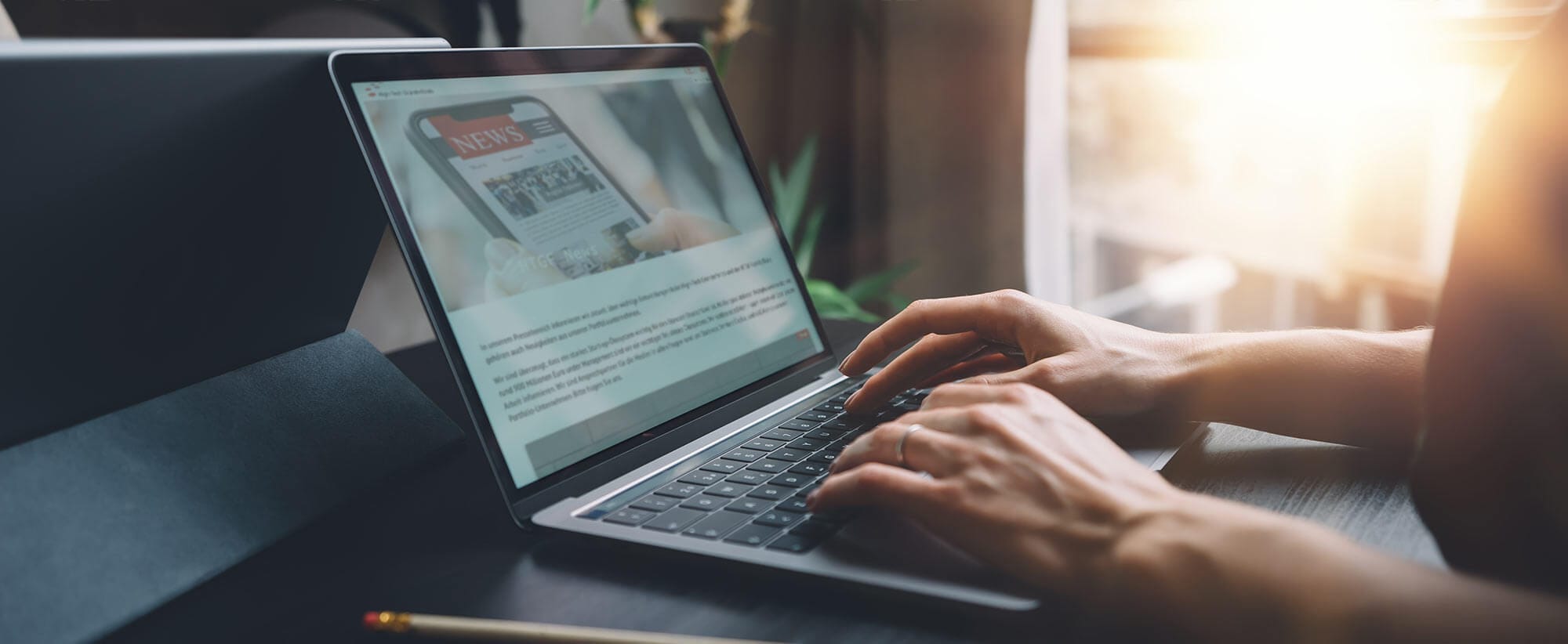 Stay up to date
Subscribe now and receive the latest press releases on investments and other news from High-Tech Gründerfonds. We inform you about important developments at HTGF and provide you with interesting news from our portfolio. Whether it's a successful exit, a new exciting investment or HR news – you'll be the first to know!