FAZUA GmbH, Munich: High-Tech Gruenderfonds and Bayern Kapital invest together with a Business Angel in the future of e-bike drive systems
February 18, 2014
FAZUA GmbH – a company specializing in the development and distribution of the evation drive system for e-bikes – has successfully concluded the seed stage of its financing. High-Tech Gruenderfonds (HTGF), Bayern Kapital and a Business Angel invest in the serial development of the exchangeable, light-weight and visually appealing next generation e-bike drive system: evation.
The company FAZUA GmbH is based in Munich and develops and distributes an innovative drive system for e-bikes under the brand name evation which combines the best of both worlds in a unique manner so far: weight, performance and design of a sportsbike with the demand-driven, efficient engine support of a Pedelec. The innovative drive system concept makes it possible to decide every day anew whether to ride with or without the drive system. The drive unit consists of the engine, gearbox, battery and power electronics, weighs only 3.7 kilogrammes and can be removed from the downtube very easily and replaced with a cover – simply Plug & Play. Consequently, an evation bike can be used as needed like a light-weight, conventional bike or as a fully-fledged e-bike.
For Marcus Schlueter, co-founder and managing director of FAZUA GmbH, the joint investment from HTGF, Bayern Kapital and Business Angel provides the basis for serial development, production planning and for the subsequent market entry: "The continually growing sales figures in the e-bike sector confirm the strong demand for mobility solutions in the urban and recreational sports environment. The combination of enjoyment and exercise as well as the request for emission-free mobility is becoming more and more important. Our mission is to offer an attractive and sporty alternative to the car which also fulfils today's need for flexibility. And for us, evation is the solution."
"In addition to FAZUA GmbH's innovative product approach and the fast growing market for e-bikes, it was particularly the founders' high commitment that convinced us to make an investment," adds Wolfgang Haertl, subsidiary manager at Bayern Kapital.
"Especially urban users who often do not have the possibility to store and charge a heavy e-bike appropriately, should be convinced by the Plug & Play concept of the evation drive system. The drive unit with the battery can be removed and charged at home. The bike stays in the basement or in front of the door and can be turned into an e-bike as required", says Benjamin Erhart, HTGF investment manager. "Furthermore, we are very pleased that Karlheinz Nicolai and Michael Hecken, two experienced businessmen in this sector, are now part of our team in advisory capacity."
"We are firmly convinced that very light-weight and compact drive systems have great future potential and we hope that with the new evation drive system a "superlight" model can soon be added to the Grace product range", says Michael Hecken, founder of the bicycle brand Grace and co-operation partner of FAZUA GmbH.
About FAZUA GmbH
Since 2011 FAZUA GmbH has been involved in the development of the perfect drive system for Pedelecs. FAZUA developed a drive system for e-bikes which can easily be fitted to the downtube of a bike. This way the bike can be used as required, either as an e-bike or a conventional bike. The production of the first drive systems is planned for 2015 and they are scheduled to go on sale in 2016.
Contact:
FAZUA GmbH
Marcus Schlueter
Westendstr. 123
80339 Munich
Phone: +49 89 17 100 06 82
Fax: +49 89 17 100 06 99
schlueter@fazua.com
www.fazua.com
About Bayern Kapital / Seedfonds Bayern
Seedfonds Bayern was founded in 2003, since 2010 the new funds (24 million euros) of the Clusterfonds Seed GmbH & Co KG are being used. The fund is destined for the financing of Bavarian start-ups in the technology sector and is the regional contact for founders looking for capital. The fund is managed by the company Bayern Kapital GmbH which was founded in 1995 on the initiative of the Bavarian State Government in the context of the "Bavarian Future Initiative" (Offensive Zukunft Bayern) in order to provide venture capital in particular for young innovative Bavarian companies. So far, Bayern Kapital has invested around 191 million euros in 220 innovative high-tech companies. Bayern Kapital currently manages a total fund volume of about 200 million euros.
Contact:
Bayern Kapital GmbH
Wolfgang Haertl
Laendgasse 135 a
84028 Landshut
Phone: +49 871 92325-22
Fax:  +49 871 92325-55
haertl@bayernkapital.de
www.bayernkapital.de
About High-Tech Gruenderfonds
High-Tech Gruenderfonds invests in young, high potential high-tech start-ups. The seed financing provided is designed to enable start-ups to take an idea through prototyping and to market launch. Typically, High-Tech Gruenderfonds invests EUR 500,000 in the seed stage, with the potential for up to a total of EUR 2 million per portfolio company in follow-on financing. Investors in this public/private partnership include the Federal Ministry of Economics and Energy, the KfW Banking Group, as well as strategic corporate investors including ALTANA, BASF, B. Braun, Robert Bosch, CEWE, Daimler, Deutsche Post DHL, Deutsche Telekom, Evonik, Lanxess, media + more venture Beteiligungs GmbH & Co. KG, METRO, Qiagen, RWE Innogy, SAP, Tengelmann and Carl Zeiss. High-Tech Gruenderfonds has about EUR 573.5 million under management in two funds (EUR 272 million HTGF I, EUR 301.5 million HTGF II).
Contact:
High-Tech Gruenderfonds Management GmbH
Benjamin Erhart
Schlegelstrasse 2
53113 Bonn
Phone: +49 (228) 823 001-00
Fax: +49 (228) 823 000-50
info@high-tech-gruenderfonds.de
www.high-tech-gruenderfonds.de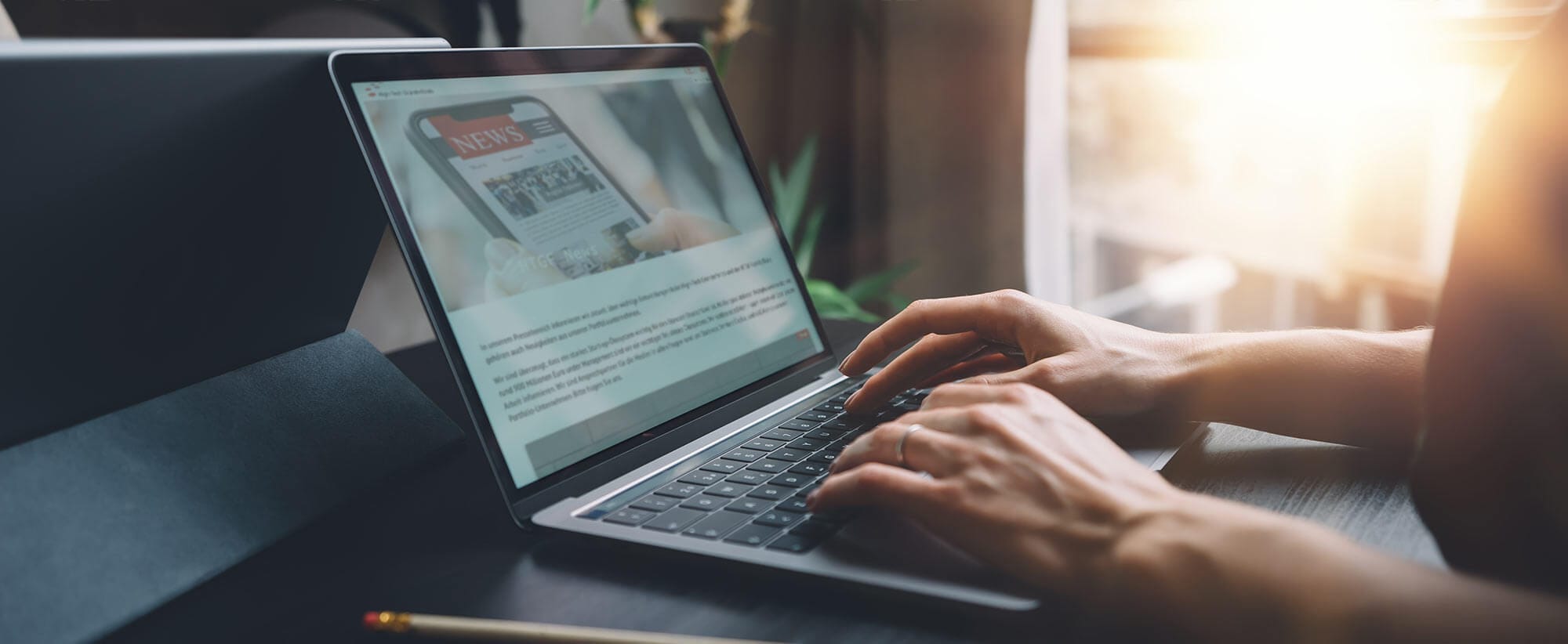 Stay up to date
Subscribe now and receive the latest press releases on investments and other news from High-Tech Gründerfonds. We inform you about important developments at HTGF and provide you with interesting news from our portfolio. Whether it's a successful exit, a new exciting investment or HR news – you'll be the first to know!