EXTOLL: HTGF, MBG Baden-Württemberg, EXTOREL, VRD and Business Angel Consortium invest in Networking Technology for High-Performance Computing.
October 24, 2013
High-Performance Computing (HPC) is omnipresent – even though it may not be obvious: weather forecasts, climate research, fluid dynamics simulations to improve the energy-efficiency of transportation, synthetic chemistry discoveries of catalysts and customized pharmaceuticals, and many more advances indicate how often huge amounts data must be processed using complex calculations within a short time-to-solution.
Today, HPC is performed on clusters of computers (nodes) interconnected by means of a computer network. The number of nodes may reach several thousand. Each node addresses a subset of the computation and shares partial results with other nodes in the cluster.
Today's powerful CPUs render the network between nodes a bottleneck: a significant portion of the processing time is wasted waiting for data to be transmitted over the network. The novel network technology of EXTOLL GmbH is designed to eliminate this bottleneck and thus close a market gap: a networking chip especially tailored for HPC demands. Its performance is superior to all currently available network solutions. This has convinced multiple prominent German venture capitalists. Falk Strascheg, managing director of EXTOREL: "We are pleased to usher in the next generation network interconnect technology for HPC with EXTOLL – and it is Made in Germany."
EXTOLL networks remove the need for centralized switches, which significantly reduces the total cost of ownership of a computing center. EXTOLL technology shows an efficiency (performance vs. power consumption), that is approximately 33% better than conventional network technologies.
EXTOLL GmbH is listed as supplier for the European DEEP Project, which aims to explore the next generation of HPC.
EXTOLL's business model is B2B: market access comes mostly through system builders or system integrators. "EXTOLL's products and services are ideally placed in a market which is almost exclusively driven by performance. The superior performance of the technology makes EXTOLL highly attractive to system suppliers", said Guillem Sagué and Steffen Gasior, investment managers at the High-Tech Gründerfonds (Bonn) and at the Mitteständische Beteiligungsgesellschaft Baden-Württemberg (Stuttgart), respectively.
About EXTOLL GmbH
EXTOLL GmbH was founded in 2011 as a spin-off of the University of Heidelberg. The spin-off process has been significantly supported by the German EXIST program. The core technologies of the company were developed at the chair of computer architecture of Dr. Ulrich Brüning, who is a co-founder. The IP has been transferred to EXTOLL GmbH. The research group has also developed a method for low-cost mass production of high-density Active Optical Cables (HD-AOC). Such HD-AOC enable signal transmission over longer distances than it would be possible with purely electrical interconnects. This IP has been exclusively licensed to EXTOLL GmbH. Consequently, EXTOLL GmbH has developed a complete product solution, necessary for interconnecting clusters with sizes ranging from a few nodes up to 64.000 nodes.
Contact:
EXTOLL GmbH
Ulrich Brüning, Ulrich Krackhardt, Mondrian Nüssle
B6, 26
68159 Mannheim
Tel.: +49 (0) 621 181-2716
ulrich.krackhardt@extoll.de
www.extoll.de
About the "Mittelständische Beteiligungsgesellschaft, Stuttgart" (MBG)
The MBG engages in SME, located at Baden-Württemberg (BW), being open for all branches. Engagements range from € 25.000 up to € 2.5 Millions and target at seed, start-up or growth investments. Currently, the MBG is engaged in 1.095 companies within BW with a volume of € 313 Millions.
The MGB is a publicly funded investee and closely cooperates with the "Bürgschaftsbank Baden-Württemberg GmbH". It is supported by the federal state of Baden-Württemberg.
Contact:
MBG Mittelständische Beteiligungsgesellschaft Baden-Württemberg GmbH
Steffen Gasior
Werastr. 13 – 17
70182 Stuttgart
Tel. +49 7111645773
Fax +49 711164587773
steffen.gasior@mbg.de
www.mbg.de
About Extorel GmbH
The EXTOREL GmbH focuses on equity engagements in the areas of ICT, software, laser technology, electrotechnology, automation, measurement & control, and medical engineering.
Since 1987, EXTOREL has engaged in more than 100 direct investments and in more than 30 VC or private equity funds. EXTOREL is directed by Mathias Lindermeir and Falk F. Strascheg, probably the best-known VC in Germany, who is a past president of the European Venture Capital Association (EVCA). EXTOREL covers various stages of an enterprise – from seed stage to growth stage – and places investments starting at €500,000. Besides close assistance and coaching, supported companies benefit from membership in an international network.
Contact:
Extorel GmbH
Kai Linde
Nußbaumstr. 12
80336 München
Tel: +49 (0) 89 20 70 30
info@extorel.de
www.extorel.de
About the High-Tech Gründerfonds
High-Tech Gruenderfonds invests in young, high potential high-tech start-ups. The seed financing provided is designed to enable start-ups to take an idea through prototyping and to market launch. Typically, High-Tech Gruenderfonds invests EUR 500,000 in the seed stage, with the potential for up to a total of EUR 2 million per portfolio company in follow-on financing. Investors in this public/private partnership include the Federal Ministry of Economics and Technology, the KfW Banking Group, as well as strategic corporate investors including ALTANA, BASF, B. Braun, Robert Bosch, CEWE Color, Daimler, Deutsche Post DHL, Deutsche Telekom, Evonik, Lanxess, media + more venture Beteiligungs GmbH & Co. KG, METRO, Qiagen, RWE Innogy, SAP, Tengelmann and Carl Zeiss. High-Tech Gruenderfonds has about EUR 573.5 million under management in two funds (EUR 272 million HTGF I, EUR 301.5 million HTGF II).
Contact:
High-Tech Gründerfonds Management GmbH
Dr. Guillem Sagué
Schlegelstraße 2
53113 Bonn
Tel: + 49 228 / 82 30 01-00
Fax: + 49 228 / 82 30 00-50
info@htgf.de
www.high-tech-gruenderfonds.de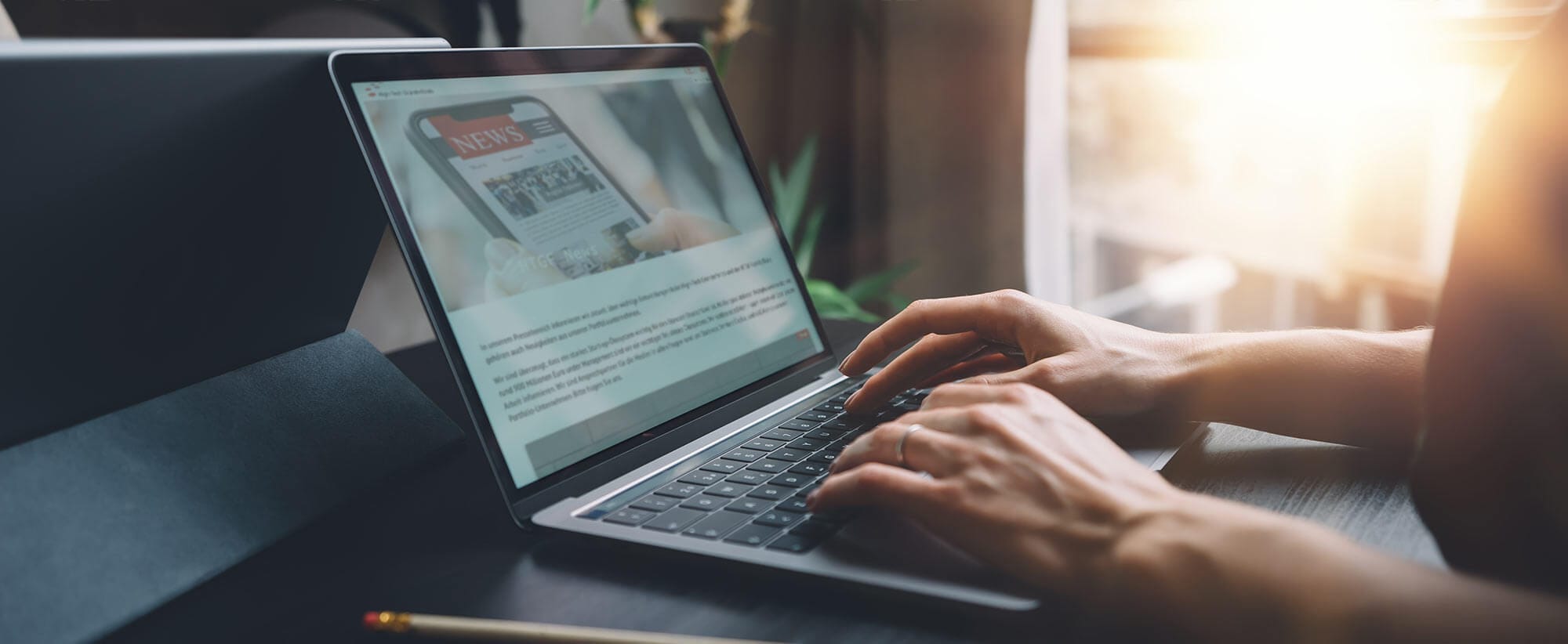 Stay up to date
Subscribe now and receive the latest press releases on investments and other news from High-Tech Gründerfonds. We inform you about important developments at HTGF and provide you with interesting news from our portfolio. Whether it's a successful exit, a new exciting investment or HR news – you'll be the first to know!