Degussa Bank AG Group acquires HTGF portfolio company Munich General Insurance Services GmbH
February 22, 2019
The Munich based Startup offers insurance brokers an infrastructure for the digital control and administration of their customer portfolio.
More than 1,000 registered insurance brokers already use the platform
For PRINAS MONTAN, a company of the Degussa Group, the acquisition creates new synergies in the area of insurance brokerage.
HTGF has accompanied the Insurtech Startup since the seed round in 2015.
Through its subsidiary company PRINAS MONTAN GmbH Versicherungsvermittler, the Degussa Bank AG Group acquires 100 percent of the shares of Munich General Insurance Services GmbH. Branded as "mobilversichert", the startup has specialised in the digital support of insurance brokers with forward-looking technologies.  PRINAS MONTAN offers the staff of companies need-based solutions for insurance at favourable conditions. The digitization of the customer interface and the automation of processes are becoming increasingly important. The management team and founder Manuel Stroeh remain with the company.
Munich General Insurance Services (MGIS) was founded in 2014 by CEO Manuel Stroeh. The startup offers insurance brokers an infrastructure for the digital control and management of their customer base. The focus is on a broker platform, which more than 1,000 registered insurance brokers used to automate sales processes shortly after completion of the pilot phase. Digital services such as comparison calculators, broker and end customer apps as well as a customer portal strengthen the broker in competition with new online providers. He is supported in sales by comparing the offers of the insurers and offering solutions that are optimally tailored to the customer. In the portfolio, the scope of services provided by MGIS covers the entire value chain in a fully digital way.
Manuel Stroeh, CEO and founder of MGIS, comments: "We are very pleased to have a strong strategic partner at our side, the Degussa Bank Group, which enables us to grow and continuously expand our technology offerings. "Together we will work to establish new end-to-end digital processes in the financial services industry that will benefit both brokers and their customers".  Dr. Mario Herz, Managing Director PRINAS MONTAN: "mobilversichert is a digital pioneer in the field of forward-looking technologies with a focus on broker sales. With bundled technology and sales expertise, we can make our insurance and financial services offering even smarter, simpler and more efficient – for customers, partner companies and brokers".  PRINAS MONTAN belongs to the Degussa Bank Group, which is continuing its digital transformation. Following the acquisition and expansion of the discount and comparison platform Mitarbeitervorteile.de, the issue of the Degussa Bank Procurement Card for Amazon Business and the introduction of My ePayment as a company service, it now acquires the startup Munich General Insurance Services.
"The HTGF believed in the success of MGIS at an early stage. We currently consider the timing of the acquisition to be perfect and are pleased that both parties are now entering the market together with the technology developed by MGIS," adds Tobias Schulz, Investment Manager at HTGF.
In addition to the HTGF, the sellers are the founders and several business angels.
About Munich General Insurance Services/ Mobile Insurance
Munich General Insurance Services is an Insurtech specialised in supporting insurance intermediaries. The team of insurance and IT experts based in Munich and Berlin has set itself the goal of supporting insurance brokers with new technologies and services that ensure competent, independent advice in the insurance market on a long-term basis.
Contact
Kathrin Döbele
Insurcomms – ideas from scratch
c/o SCRIPT Consult GmbH
Isartorplatz 5
80331 München
T: +49 (0) 177 4828937
kathrin.doebele@insurcomms.de
About Degussa Bank AG
Degussa Bank AG is the holding company of a group of companies offering financial services to employees. Strategically, the group focuses on Worksite Financial Services. The range of services is geared to the needs of the customers of the respective partner company. The group employs approximately 1,000 people and has over 1 million customers. Through its digital contacts, it reaches over 5 million people.
Contact
Arno Rackow
Degussa Bank AG
Kommunikation, Medien & PR
Theodor-Heuss-Allee 74
60486 Frankfurt am Main
T: +49 (0) 69- 3600-3400 2610
E-Mail: presse@degussa-bank.de
About High-Tech Gründerfonds
High-Tech Gründerfonds (HTGF) is a seed investor that finances high-potential, tech-driven startups. With EUR 892.5 million in total investment volume across three funds and an international network of partners, HTGF has already helped forge more than 500 startups since 2005. Driven by their expertise, entrepreneurial spirit and passion, its team of experienced investment managers and startup experts help guide the development of young companies. HTGF's focus is on high-tech startups in a range of sectors, including software, media, internet, hardware, automation, health care, chemistry and life sciences.
To date, external investors have injected over EUR 2 billion into the HTGF portfolio via about 1,400 follow-on financing rounds. HTGF has also successfully sold interests in more than 100 companies. Investors in this public-private partnership include the Federal Ministry For Economic Affairs and Energy, the KfW Banking Group, and Fraunhofer-Gesellschaft e.V., as well as the companies ALTANA, BASF, BAYER, B.Braun, Boehringer Ingelheim, Robert Bosch, BÜFA, CEWE, Deutsche Post DHL, Dräger, Drillisch AG, EVONIK, EWE AG, Haniel, Hettich, Knauf, Körber, LANXESS, media + more venture Beteiligungs GmbH & Co. KG, PHOENIX CONTACT, Postbank, QIAGEN, RWE Generation SE, SAP, Schufa, Schwarz Gruppe, STIHL, Thüga, Vector Informatik, WACKER and Wilh. Werhahn KG.
Contact
High-Tech Gründerfonds Management GmbH
Tobias Schulz
Schlegelstraße2
53113 Bonn
T: +49 228 82300-100
t.schulz@htgf.de
www.htgf.de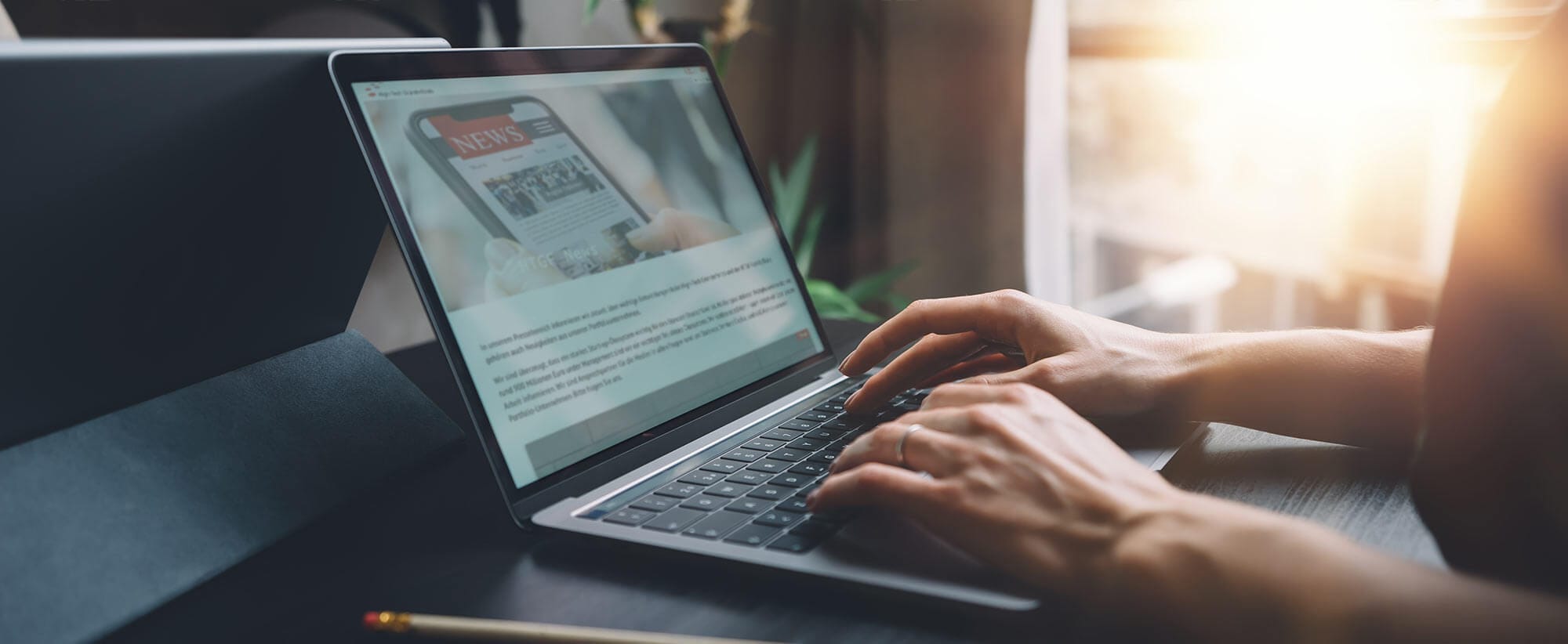 Stay up to date
Subscribe now and receive the latest press releases on investments and other news from High-Tech Gründerfonds. We inform you about important developments at HTGF and provide you with interesting news from our portfolio. Whether it's a successful exit, a new exciting investment or HR news – you'll be the first to know!