Cloud Solutions Provider gridscale Announces €7 Million Series A Funding
March 13, 2019
Endeit Capital and EnBW New Ventures lead the round
Existing investors EnjoyVenture and High-Tech Gründerfonds also participate
Investment will strengthen gridscale's technology platform and enable further international expansion
gridscale, the Cologne-based provider of innovative Infrastructure-as-a-Service and Platform-as-a-Service solutions (IaaS, PaaS), has raised €7 million growth capital in its Series A financing round. The round is lead by Endeit Capital and EnBW New Ventures, with additional participation from existing investors EnjoyVenture (BLSW Seed- & Wachstumsfonds) and High-Tech Gründerfonds. The investment will support further platform development and underpin gridscale's global expansion.
gridscale enables customers to easily create, implement and manage complex hosting and infrastructure projects. It does this through unrivalled automated real-time scaling of independent cloud infrastructure with per-minute billing. This enables high-profile German customers such as Controlware, KOMSA, Butlers and Karlsruher Verkehrsbetriebe to only pay for the IaaS and PaaS resources they really need and solely for the specific time required.
The new funding will enable gridscale to expand its range of PaaS applications and additional services – especially for indirect sales channels. Its intelligent intuitive white label solutions are already used by IT system houses and agencies. gridscale successfully addresses the specific needs of these partners, offering them the opportunity to become reliable and state-of-the-art cloud providers themselves.
"We greatly believe in the potential of the gridscale team and their technology. gridscale brings innovative impulses to the fast-growing $50 billion IaaS & PaaS global cloud market," says Martijn Hamann, Partner at Endeit Capital. "We are proud to be part of gridscale's growth story and to be able to support them in brand positioning and international expansion." Holger Wagner, Senior Investment Manager at EnBW New Ventures adds: "The team combines technical expertise, market knowledge and a feel for the specific requirements of their customers. We are looking forward to being part of this development."
Henrik Hasenkamp, co-founder and CEO of gridscale, is delighted to announce the successful conclusion of the financing round: "In the end, it's always about people working together. Endeit Capital and EnBW New Ventures stood out from the crowd of VCs who showed equal interest in the technology and the team – a perfect match with our existing shareholders. With the support of Endeit Capital and EnBW New Ventures, we will be able to accelerate our growth significantly and release a variety of new products and services simultaneously. We want to further establish ourselves as a secure, scalable and reliable cloud service provider, especially in other parts of Europe."
About gridscale
gridscale is a European IaaS and PaaS provider, creating sophisticated cloud solutions on top of its innovative technology. The company, headquartered in Cologne, Germany, offers future and digitally oriented users a highly automated solution in which they can flexibly choose between a multitude of Infrastructure-as-a-Service components and complementary Platform-as-a-Service elements. Crisp Research awarded the company as one of the innovators in cloud computing.
With its innovative technology, gridscale raises cloud computing to a new level – intelligent components of the gridscale cloud connect seamlessly with all other IT resources and extend the existing infrastructure. The required cloud resources are available to users in real time and can be easily integrated into the existing company and system processes, thanks to the intuitive user interface. This enables gridscale customers to focus on their core competencies instead of having to deal with the operation of their cloud infrastructure, while still maintaining an overview at all times thanks to transparent processing and per-minute billing at gridscale.
Press Contact
PIABO PR GmbH
Johanna Schwinghammer
+49 30 257 620 5270
gridscale@piabo.net
About Endeit Capital
Endeit Capital (www.endeit.com) was founded in 2006 and has invested in approximately 30 Internet scale-ups. The focus is on European companies in the areas of BtB/BtC SaaS and Marketplaces. With offices in Amsterdam (NL) and Hamburg (DE), Endeit Capital has invested in 6 European countries: Germany, Austria, Switzerland, the UK, the Netherlands and Belgium.
Contact
Endeit Capital
Wendy Horlings
wendy@endeit.com
+31 20 794 7777
About EnBW New Ventures
EnBW New Ventures GmbH (www.env.vc) invests venture capital in innovative young companies with new business models and technologies that drive the converging markets for energy, mobility and urban living. The focus is on entrepreneurial teams that realize added value for their customers with scalable business models and new technologies. With an investment volume of 100 million euros, EnBW New Ventures offers start-ups access to professional investor expertise and a customer and supplier network in the energy market. In addition, commercial cooperation with the parent company EnBW is possible.
Contact
EnBW New Ventures
Martina Evers
presse@enbw.com
+49 721 63-14358
About High-Tech Gründerfonds
High-Tech Gründerfonds (HTGF) is a seed investor that finances high-potential, tech-driven startups. With EUR 892.5 million in total investment volume across three funds and an international network of partners, HTGF has already helped forge more than 520 startups since 2005. Driven by their expertise, entrepreneurial spirit and passion, its team of experienced investment managers and startup experts help guide the development of young companies. HTGF's focus is on high-tech startups in a range of sectors, including software, media, internet, hardware, automation, health care, chemistry and life sciences.
To date, external investors have injected over EUR 2 billion into the HTGF portfolio via about 1,400 follow-on financing rounds. HTGF has also successfully sold interests in more than 100 companies. Investors in this public-private partnership include the Federal Ministry For Economic Affairs and Energy, the KfW Banking Group, and Fraunhofer-Gesellschaft e.V., as well as the companies ALTANA, BASF, BAYER, B.Braun, Boehringer Ingelheim, Robert Bosch, BÜFA, CEWE, Deutsche Post DHL, Dräger, Drillisch AG, EVONIK, EWE AG, Haniel, Hettich, Knauf, Körber, LANXESS, media + more venture Beteiligungs GmbH & Co. KG, PHOENIX CONTACT, Postbank, QIAGEN, RWE Generation SE, SAP, Schufa, Schwarz Gruppe, STIHL, Thüga, Vector Informatik, WACKER and Wilh. Werhahn KG.
Contact
High-Tech Gründerfonds Management GmbH
Kristin Müller
Schlegelstraße 2
53113 Bonn
T.: +49 228 82300152
k.mueller@htgf.de
www.htgf.de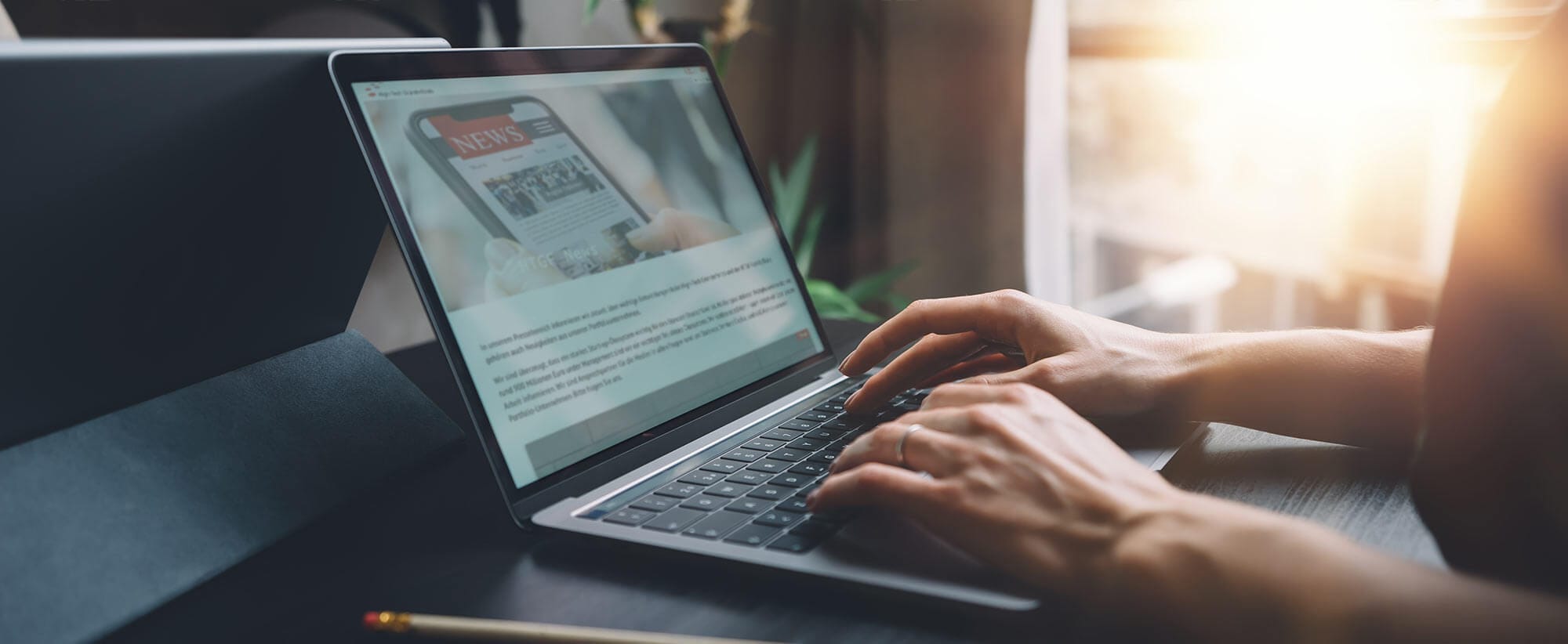 Stay up to date
Subscribe now and receive the latest press releases on investments and other news from High-Tech Gründerfonds. We inform you about important developments at HTGF and provide you with interesting news from our portfolio. Whether it's a successful exit, a new exciting investment or HR news – you'll be the first to know!