The best network is an active one – how HTGF supports C-level recruitment
For every company, finding access to specialized expertise and especially finding the perfect individual to complement a team can be a lengthy and resource-intensive search. This is where the HTGF can offer excellent support, thanks to its extensive network. It connects those who are seeking with those who are offering. For nearly three years, these threads have come together through Christina Siebel, Senior HR Relationship Manager. With over 15 years of professional experience in human resources consulting, she is well-equipped to guide this process. In her interview, she provides insights into her work and demonstrates how she can make life a little easier for companies, in particular.
---
Christina, you bring together executives and experts from the HTGF network. Can you tell us how that works?
Our portfolio companies are in a state of constant evolution. And sometimes, they need additional senior expertise to help them take the next steps. We have built an outstanding network of people who are real experts in their field and want to drive innovation. This network is a valuable asset that we share with our portfolio companies and fund investors. In a nutshell, we connect people who can help each other move forward – on a very personal, direct and individual level.
What type of contact do you establish?
We have a pool of top experts who we know and deem to be suitable, such as company founders or experienced executives. Based on this pool, we can propose candidates for board or advisory positions, to act as sounding boards, or even for C-level roles. When it comes to business development, for instance, experience and entrepreneurial spirit can be combined. It's a win-win situation, bringing together the founders of new technologies with people who possess a great deal of expertise and experience. That is also part of my job.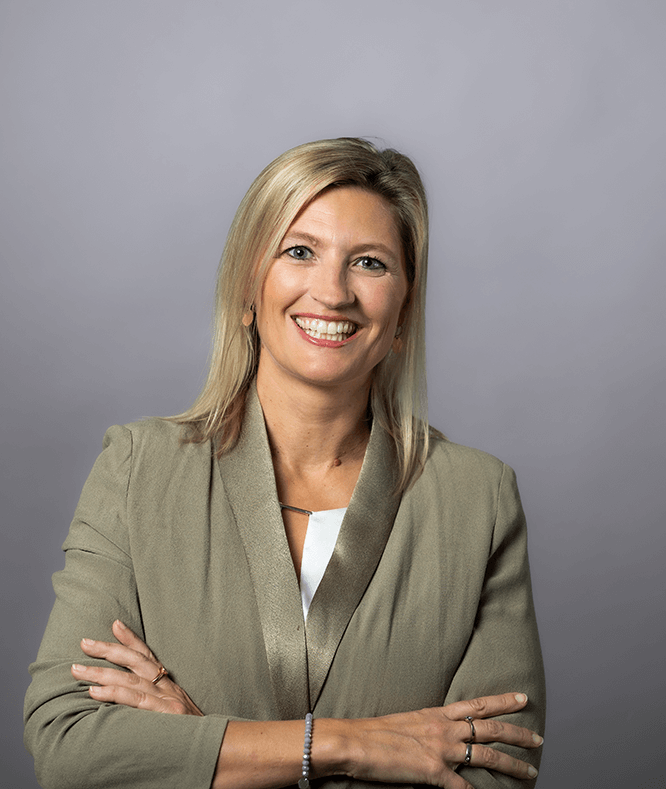 Where do these contacts come from?
Venture capital is a people business. For 18 years, the HTGF has been forging and nurturing connections, building a network that is both broad in scope and deep in content. This is credited to our management team, our partners, both former and current employees, as well as a collaborative spirit pervasive throughout the entire startup ecosystem. Through joint investments, events, and exits, we have amassed a wealth of experience that I am privileged to draw upon in my work. Naturally, we continually add new contacts, and our pool is also supplemented through applications. Leveraging this network of relationships, we can readily access specific and qualified individuals, often with highly specialized knowledge. The beauty of sharing a network is that it fosters further growth.
How do you connect people from this pool?
We have devised criteria that we use to determine the needs and priorities of the company looking to fill a role. This can often be quite tricky for portfolio companies, but it is in fact key to success. We can provide great support in this respect. In addition, we engage in extensive dialogue with the people looking to work with start-ups at different levels, and we also get references. This enables us to gauge their experience and expertise, and also understand their motivations. We gain a high-quality, precise overview that allows us to satisfy the demand coming from the portfolio individually. Personal and cultural fit, along with the professional and personal expertise in the start-up environment, are our first "quality gate".
How often do you receive such enquiries?
We regularly receive requests from start-ups looking for external experts – around two a week on average. We talk to them about their specific requirements, and then search for ideal candidates in our network. It's time well invested. However, we also want to provide our portfolio companies with the best possible support at the start of their growth journey. We're not always able to help directly, as – unlike headhunters – our search doesn't extend beyond our network. In cases like this, however, we can recommend external specialists to assist our portfolio companies if they so desire.
Can you give us an example of how you connect people?
Sure. Just recently we received a request from one of our partners, who told us that a medtech company from their portfolio was looking for a COO. They wanted someone to provide some fresh impetus, and to drive growth. Our network is ideal for this. Within a short space of time, we were able to propose three potential candidates for the position. This was then followed by a professional recruitment process with all stakeholders – i.e. company founders and investors. The person who was ultimately selected for the role was somebody who we had in fact added to our network just two months before, on a recommendation. And now, I'm delighted to say, she is supporting the team of founders very effectively.
In which situations do start-ups tend to approach you most often?
Start-ups often come to us when they reach a crucial crossroad in their business – usually after an investment, but often also ahead of a financing round. Topics include growth and sales, but we also receive requests from start-ups looking for a sounding board to help them more effectively navigate challenges facing their market or organisation. They are in need of expertise that would take time to build up internally. Every start-up is unique – there aren't any "off the peg" solutions or standard requests.
Is there anything I've not asked about that you'd still like to share with readers?
The pool is always open to new interested candidates. We now work with recommendations from our network 85% of the time. Our pool is constantly evolving because people's needs, both professionally and privately, change, and business models change. The best network is an active network!
Thanks very much for sharing your thoughts, Christina!