Amal Therapeutics raises CHF 3 million in a Series A financing round led by Boehringer Ingelheim Venture Fund
March 30, 2016
Amal Therapeutics (Amal) completes CHF 3 million (EUR 2.75 million) Series A financing round with Boehringer Ingelheim Venture Fund (BIVF) as cornerstone investors. VI Partners and High-Tech Gründerfonds also participated in the round which will help progress Amal's cancer vaccines.
Amal Therapeutics is a Swiss biotech company developing and progressing therapeutic cancer vaccines. The company will use the funds to progress the preclinical development of its lead vaccine (ATP124) for colorectal cancer and to further develop its KISIMA technology platform for therapeutic tumor vaccination. This novel technology is able to generate potent long lasting anti-tumor immunity and avoid tumor immune escape.
Dr. Frank Kalkbrenner from the Boehringer Ingelheim Venture Fund and Dr. Frank Hensel from the High-Tech Gruenderfonds will join the Board as Board Observers. Dr. Diego Braguglia from VI Partners will also become a member of Amal's Supervisory Board.
Dr. Madiha Derouazi, CEO and founder of Amal Therapeutics said: "This Series A investment recognizes the potential of the KISIMA technology platform and the value of our scientific assets. We are now in a position to rapidly progress our lead vaccine, ATP124, for colorectal cancer into the clinic and continue to develop our pipeline in other cancer indications. I look forward to working with the Board to make Amal Therapeutics a leading innovator in the field of immunotherapies".
Dr. Knut Elbers, Boehringer Ingelheim Venture Fund representative on Amal's Board added: "Dr. Derouazi's dedicated leadership and scientific expertise allowed us to assemble a group of outstanding scientists to show proof-of-principle in a series of pre-clinical tumor studies. We are confident that Amal's KISIMA technology could revolutionize the peptide-based cancer vaccine field – bringing an exciting new technology to the patient".
Dr. Braguglia, VI Partners: "We believe that the KISIMA technology is superior to many other tumor vaccine technologies, both as a stand-alone treatment and in combination with other vaccines or immuno-oncology treatment modalities. I'm pleased to be joining the current seasoned investors and support the team of Amal in moving its technology into the clinic".
Amal's vaccines combine a Cell Penetrating Peptide (CPP) with a multi-antigenic chimeric cargo with various CD8+ and CD4+ epitopes and a constitutive activator of dendritic cells, enabling them to simultaneously stimulate multi-epitopic cytotoxic T cell-mediated immunity, induce helper T (Th) cells and promote immunological memory.
About Amal Therapeutics SA
Amal Therapeutics SA is a privately held Swiss biotech company that was incorporated in 2012 as spin-off from the University of Geneva. Under the leadership of Dr. Madiha Derouazi, the company achieved a significant milestone by successfully developing KISIMA, a novel proprietary vaccine technology platform dedicated to oncology indications.
Contact:
Amal Therapeutics SA
Dr. Madiha Derouazi
Chief Executive Officer
Tel: +41 (0) 22 3723805
contact@amaltherapeutics.com
Instinctif Partners (PR agency for Amal Therapeutics)
Jayne Crook / Rosanna Forrest / Dr. Christelle Kerouedan
Tel: +44 (0) 207 457 2020
amaltherapeutics@instinctif.com
About Boehringer Ingelheim Venture Fund GmbH
The Boehringer Ingelheim Venture Fund (BIVF) was formed in March 2010 to invest in biotechnology and start-up companies to help drive innovation in medical science. The investment focus include – but is not limited to immunomodulation, esp. immuno-oncology, tissue regeneration, new therapeutic modalities, e.g. gene therapy, cell-based therapeutics, ADC, and microbiome. These reflects BIVF's interest in platform technologies and the extension of the current therapeutic area focus of Boehringer Ingelheim (BI) and demonstrate BIVF's commitment to investigate new treatment modalities and technologies, beyond BI's existing landscape, for the potential future benefit of patients. BIVF takes an active role with its portfolio companies – delivering significant added value through its own extensive drug discovery, scientific and managerial expertise. The BIVF has €100 million under management and supervises currently a portfolio of 16 active companies.
www.boehringer-ingelheim-venture.com
Contact:
Boehringer Ingelheim Venture Fund GmbH
Kristina Schoppet / Patrick Boll
Tel: +49 (0) 6132 77 181052
venture@boehringer-ingelheim.com
Boehringer Ingelheim GmbH
Dr. Reinhard Malin
Director Corporate Communications
Tel. +49 (6132) 77-90815
press@boehringer-ingelheim.com
About VI Partners
VI Partners is a leading Swiss venture capital firm that invests in university spin-offs as well as in promising companies in the healthcare and ICT sectors. Over the last decade, more than 30 successful investments were made in Switzerland and surrounding regions to develop promising technology-based ideas for products and services into successful businesses. VI Partners team combines seasoned investment professionals and a worldwide recognized network of experts from the industry, financial and consulting sectors.
About High-Tech Gruenderfonds
High-Tech Gruenderfonds invests in young, high potential high-tech start-ups. The seed financing provided is designed to enable start-ups to take an idea through prototyping and to market launch. Investors in this public/private partnership include the Federal Ministry of Economics and Technology, the KfW Banking Group, as well as strategic corporate investors including ALTANA, BASF, B. Braun, Robert Bosch, CEWE Color, Daimler, Deutsche Post DHL, Deutsche Telekom, Evonik, Lanxess, media + more venture Beteiligungs GmbH & Co. KG, METRO, Qiagen, RWE Innogy, SAP, Tengelmann and Carl Zeiss.
www.high-tech-gruenderfonds.de
Contact:
High-Tech Gründerfonds Management GmbH
Dr. Frank Hensel
Schlegelstraße 2
53113 Bonn
Tel.: +49 228 823001-00
Fax: +49 228 823000-50
info@htgf.de
www.high-tech-gruenderfonds.de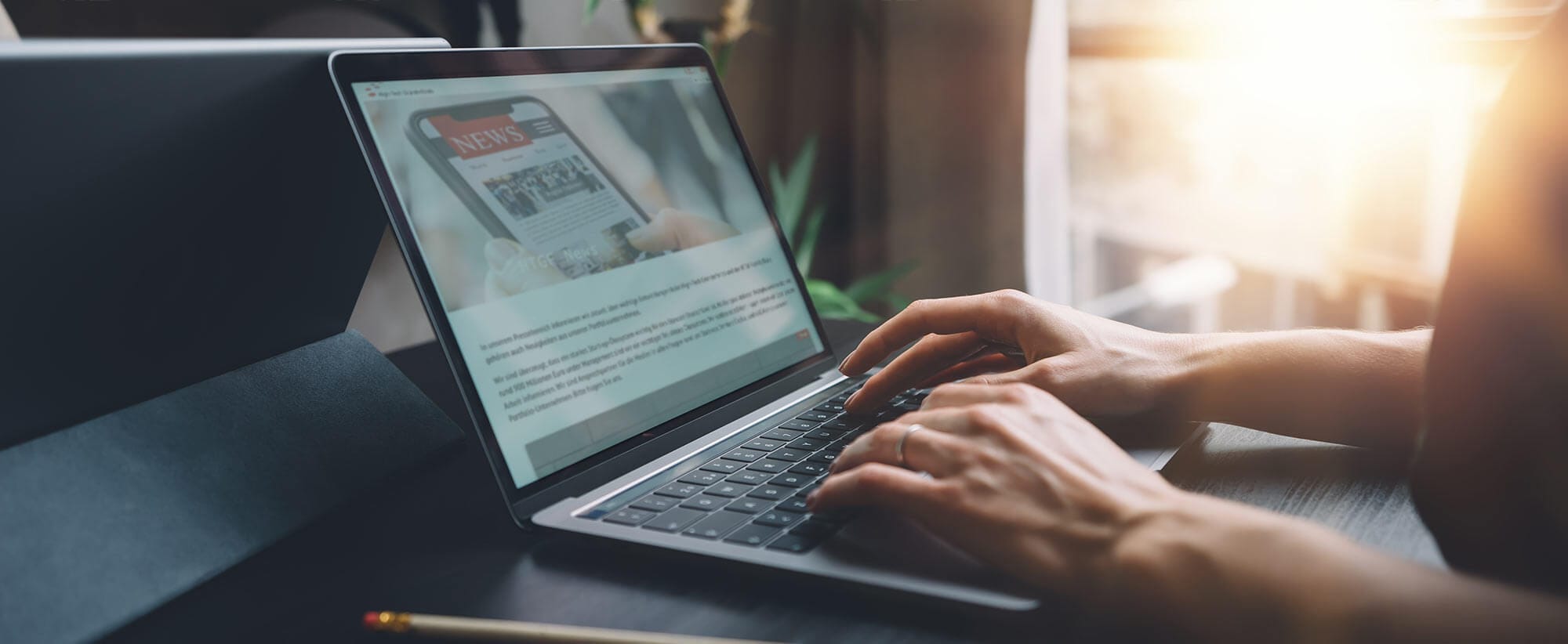 Stay up to date
Subscribe now and receive the latest press releases on investments and other news from High-Tech Gründerfonds. We inform you about important developments at HTGF and provide you with interesting news from our portfolio. Whether it's a successful exit, a new exciting investment or HR news – you'll be the first to know!